Take my advice.
Do not drink and dye things.
I have a new obsession.
It involves leather.
I've spent the last few days obsessed with playing with dye and getting crafty. Last night I decided to play with dye and also drink beer.
This morning I awoke to streaks of Cherry Wood on my fridge.
Wopsy.
This new obsession of mine involves incredible vinyl and leather dye called Rub N Restore. My friend Lesandra is the supplier of the elixir Rub N Restore that has been taking up so much of my spare time. She gave me a bottle of cherry wood to try out on a black (synthetic) leather handbag a few weeks ago and I was obsessed.
This new hobby completely fills my need to create without being time oppressive and filling my every waking free moment. In the last few weeks I have dyed a black handbag, some leather ballet flats, and now I'm working on some black (Synthetic) leather cowboy boots I found for fourteen dollars at a consignment store.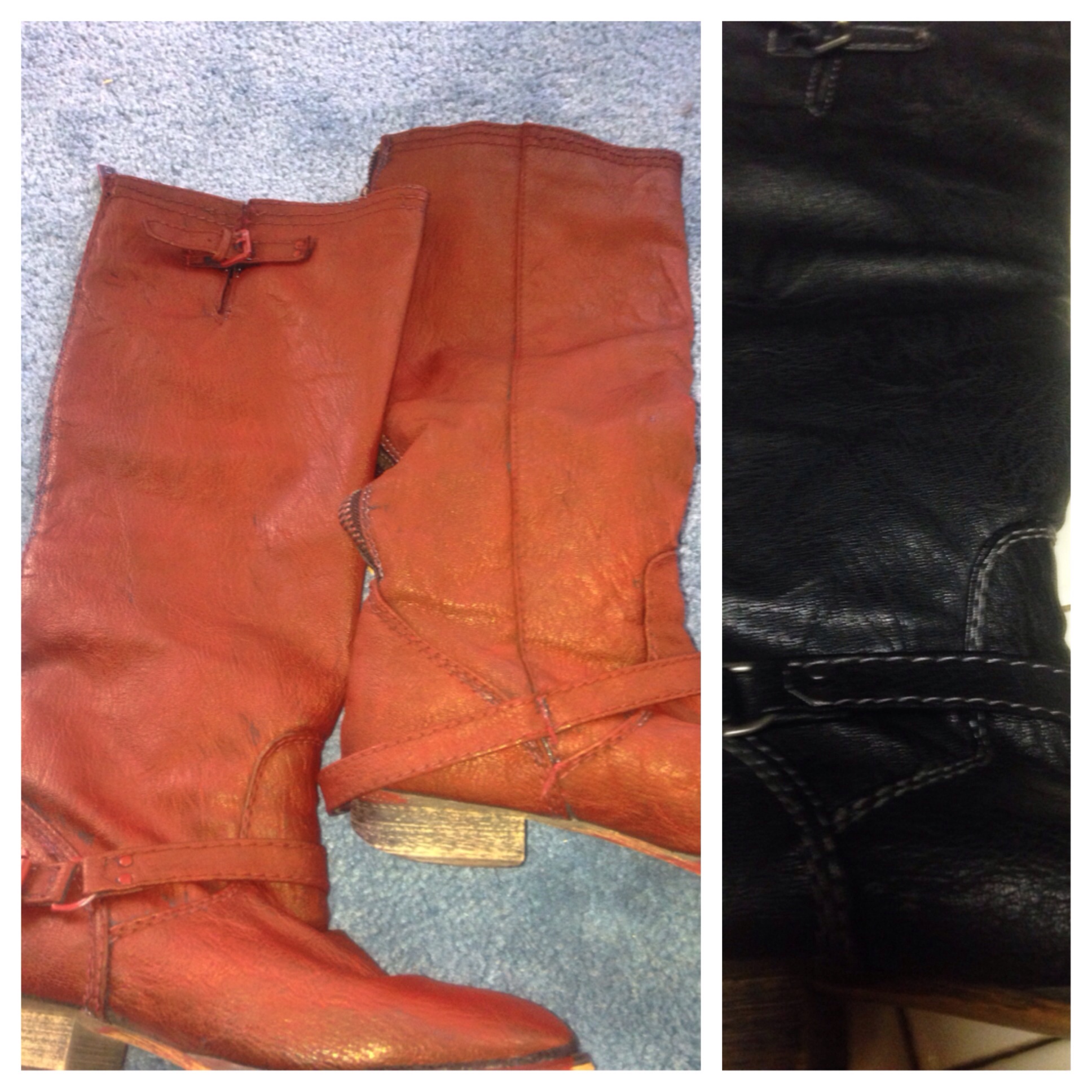 I'm kind of obsessed with buying cheap leather goods right now (To fill my crafty fetish not some weird S& M Fifty Shades of Grey obsession)
For fun of the crafty and dye kind please check out Rub N Restore.
http://www.rubnrestore.com/
A bottle of cherry wood is hours worth of fun and will dye many a thrift store accessory.