Off the grid, the best secret campgrounds in the Big Bear Valley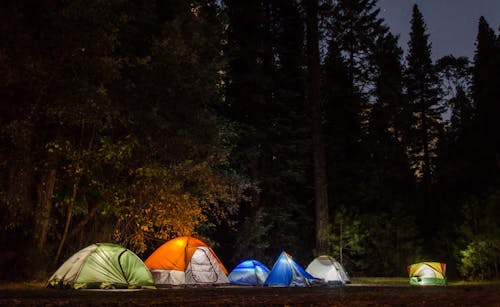 If it's summertime in southern California then a camping trip to Big Bear Lake should be in your travel plans. There is not a better place to camp in southern California than Big Bear Lake. A trip to the San Bernardino Mountains and camping at Big Bear Lake is only a short two-hour drive from Los Angeles. There are more campgrounds then you might think in our mountain town among the pines at over six thousand feet. Most outdoor adventurers head to crowded Serrano Campground when they think of camping in the southern California mountains and while Serrano Campground is walking distance to the lake, I would not consider it one of the best campgrounds in Big Bear, California.
Serrano Campground is the busiest campground in the Big Bear Valley. You need to make reservations at this lakeside campground six months in advance. They do cater to tent camping and RV camping but I personally have other considerations when labeling the best campground in Big Bear. Serrano Campground, being so very busy, is one of those campgrounds where all the campsites are basically on top of each other.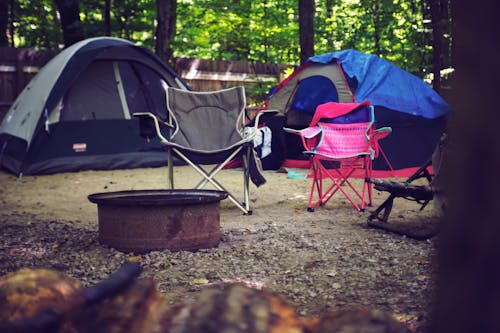 To me, that is not the optimal way to camp. The pros of staying at a developed campsite are major though; Such as restrooms, potable water, electrical hookups, picnic areas, garbage cans, bear boxes and tent pads. Staying at a developed campground like Serrano or Hanna Flat Campground also involves paying a fee, usually around twenty-nine dollars a day.
As far as developed campgrounds go, the best campground in Big Bear has to be Hanna Flat Campground. Hanna Flat is located down a dirt road and involves two miles of driving from the paved road in Fawnskin to reach this fantastic campground. The dirt road is very well graded though and is an easy drive, even if hauling a fifth wheel or driving a motor home.  If you are looking at camping way back in the wilderness of southern California then Hanna Flat's is the campground for you.  The Jeffrey pine trees are so tall and majestic back here, it feels like being miles outside of a city. There are awesome dirt fire roads for mountain biking back here and lots of wildlife being so far on the outskirts of Big Bear. There are also great hiking trails nearby like hiking the Pacific Crest Trail or Butler's Peak. You can even off-road from Hanna Flat back to Crab Flat's or Deep Creek for all you Jeep and off-road toy enthusiasts.
When I discovered the best campground in Big Bear California, I was looking for a campground away from the crowds. I like camping away from other campers with their Greta Van Fleet music and their hooting and hollering. When I think of camping, I think of being out immersed in nature far from the cities and other people.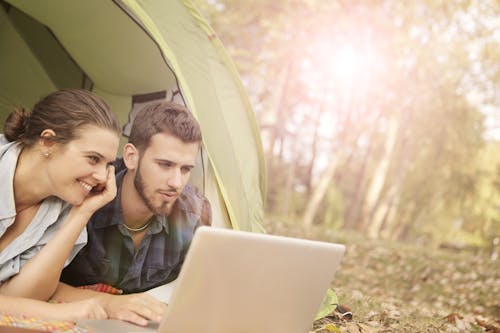 Staying in a highly developed campground with a fire ring, picnic table and flush toilets, is an awesome idea if you intend to have a campfire. I love having a campfire while camping so I do sometimes stay in developed campgrounds but more then half the time I BLM camp or camp on public lands. This is also known as dispersed camping. There are so many great dispersed campsites in Big Bear Lake. In Big Bear, you can basically camp on any dirt road for up to fourteen days. Camping away from the masses in the middle of the forest on a dirt road under the stars is the best kind of camping to me. The best campgrounds in Big Bear for dispersed camping are off the dirt road, Knickerbocker (Forest road 2N08) or the dirt forest road 3N14 on the Fawnskin side of Big Bear Lake. I like both of these areas because there are a few different sites that have lake views.
The best campground in Big Bear California is way down a dirt road
To me, the best campground in Big Bear is off the beaten path. In Big Bear, we have primitive campsites called yellow post campsites. We have about twenty of them throughout the Big Bear Valley. Yellow post campsites are free and you can stay you to fourteen days. There are no toilets. Each campsite has a picnic table and a fire ring. Sometimes fires are allowed depending on the fire danger at the time. Check with the local ranger station to find out if fires are allowed when you plan on camping there. Check with the Big Bear Discovery Center for a complete list of yellow post sites in Big Bear.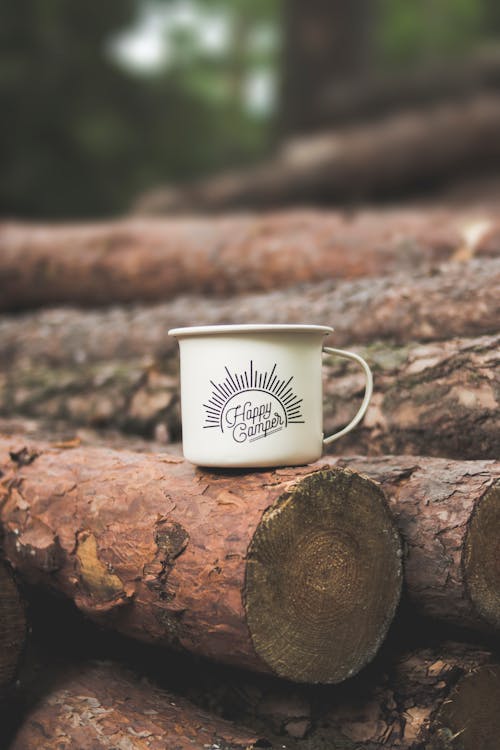 The absolute best campground to me in Big Bear is the yellow post site near Bluff Lake off of 2N10, Yellow post site number 25.
Yellow post site 25 is located right next to Mill Creek and there are wildflowers everywhere here in the spring. There are fragrant wild lemon lilies that blossom along the creek and the path that lead to the campsite in the month of June. The one downfall with this campsite, aside from the fact it is one of the most sought after campsites in the Big Bear Valley, is you have to walk maybe an eighth of a mile from where you park your car to where you set up your tent. That can be frustrating if you are a glamper who tends to camp with a lot of stuff.
On your way into the alpine hamlet of Big Bear Lake, there are a few epic camping areas along this gorgeous drive from the city.  Of course, everyone is familiar with the developed campground, Barton Flat's just outside of Jenk's Lake. Barton Flat's is very close to Jenk's Lake for fishing but to me, it's a bit crowded and not very quite. Way past Barton Flat's, when you drive into Big Bear Lake off of Highway 38 there is a dirt road on the south side of the highway that leads to Heart Bar Campground. Heart Bar Campground is one of the only equestrian campgrounds in our mountains.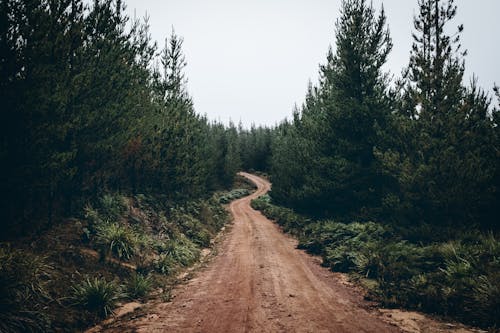 It's also in a very pretty wooded area very close to the hiking trails of the San Gorgonio Wilderness, hiking at the Pacific Crest Trail and Coon Creek Cabin. Heart Bar Campground is a developed campground but there are also about ten awesome dispersed campsites further down the dirt road 1No2 past the equestrian camp. These yellow post sites are another one of the best campgrounds in Big Bear California. I love to hike in the San Gorgonio Wilderness, especially up South Fork Trail in the springtime so I really love camping at these yellow post sites.
Camping to me is a night spent under the stars by the campfire. If there is a sexy man playing the guitar and serenading me, even better.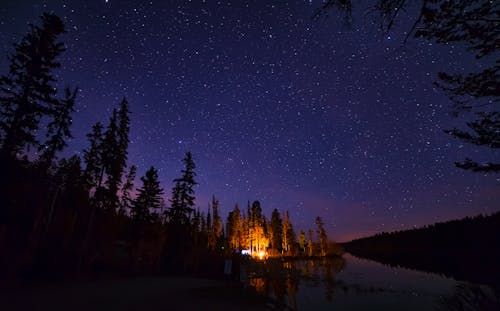 But really all you need for an awesome camping trip is a good tent, good friends and a good attitude.
Adventures good and bad tend to happen when you are camping. Maybe a bear breaks into your ice chest, or your tent gets destroyed in a wind storm.
Or your entire electric system stops working in your motor home. Yes, as an experienced camper I have had all these things happen to me. But as a lifelong experienced camper I know what I am looking for when I say, this is the best campground in Big Bear, California. Camping is always an adventure where lifetime memories are made with family and friends.