A Small Town Farmer's Market Where Everybody Knows Your Name
It really doesn't feel like springtime in Big Bear Lake until our farmers market starts up in April. I live in a resort town at over 6,000 feet and we are nearly two hours from the nearest Whole Foods. Coconut flour costs twenty dollars a bag if you can find it at our local supermarkets and the chances of finding fresh figs in the summer or heirloom tomatoes are basically nonexistent. Thank God for our once a week farmers market. Being able to buy farm fresh veggies every Tuesday at the farmer's market in Big Bear Lake keeps my healthy heart sane, and saves me having to make the ridiculous drive to the valley below for things like fig jam, fancy beet hummus and zucchini blossoms.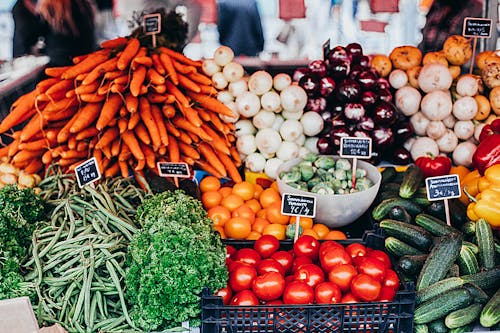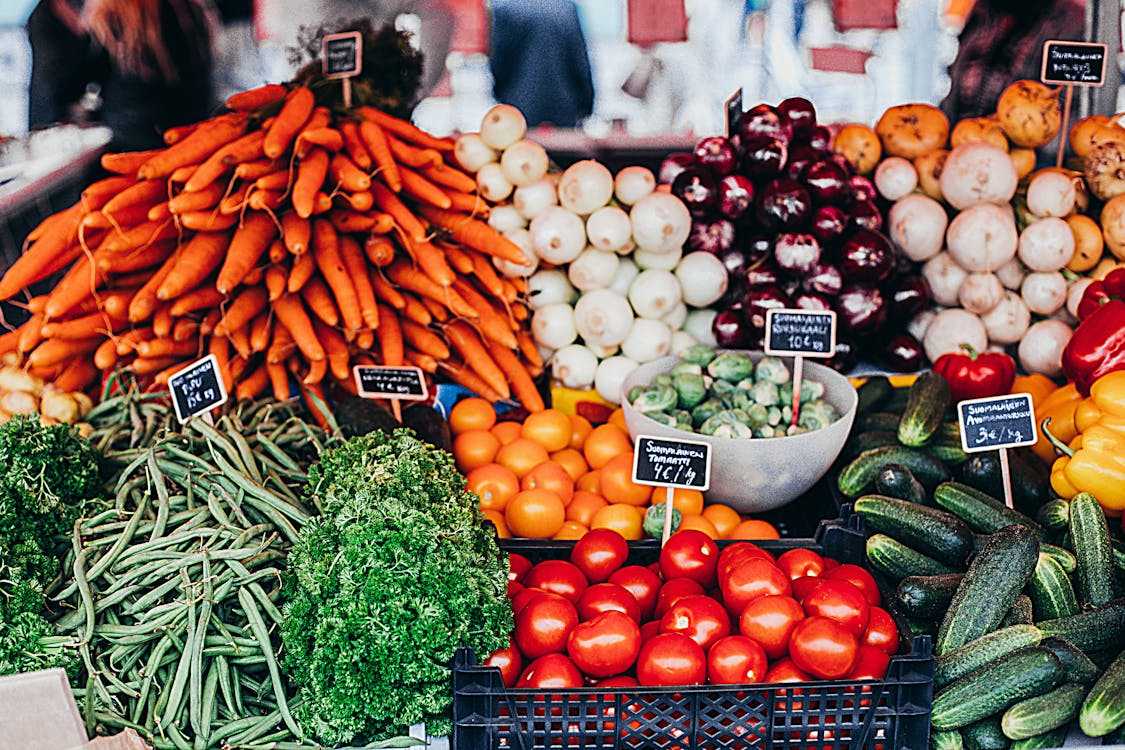 Our farmers market in Big Bear Lake is not just about buying farm-fresh produce but it's also a community event every Tuesday morning from nine a.m. until one p.m. where the whole town comes out to socialize. Yes, most of us bring our dogs. Sometimes I have to wonder, is this a farmers market or a dog park? If I ride my bike to the farmers market at the convention center, located an easy bike ride from our home, a lot of the vendors know me at this point and will ask me where my dog is. I love that our community is small like this and kind of like those old episodes of Cheers, everybody knows your name. (Or your dog's name)
A perfect day off for me in April starts with walking with my neighbor through our neighborhood to the farmers market, with our dogs of course. We usually show up hungry because there so many delicious free samples. We go straight to the artisanal cheese booth because I have got to get my boyfriend some aged gouda. Then I hope and pray that the fresh seafood guy came up this week from Santa Monica. His poke is the absolute best. If it is anytime after June I stop and buy fresh figs after that to go in my chicken and fig southern Indian curry. From the same vendor, I usually buy grapes so tart and sweet they taste fresh-picked. I will usually run into my neighbor purchasing heirloom tomatoes at this point.
The first time our farmers market opens for the season really and truly feels like the first day of springtime in our mountain resort town. The days are usually sunny and brisk. The ski resorts are closed down and all the hiking trails are very muddy. The convention center parking lot will be packed with cars as I make my way over to the Old Towne Bakery booth and hope they have just a few of the butter cookies that I love. Before leaving the best little farmers market in the San Bernardino Mountains if it's an April morning I will try and snag some Meyer lemons before they are done for the season. They are the best in iced tea or in lemonade with mint; Two drinks that I love to have on hand when the days finally start to warm up in this resort town. Later in the summertime, the same fruit vendor always has the best pluots, peaches and nectarines and he recognizes me every Tuesday when I wander over with my curious pup on her leash and a handful of reusable bags.
Our Big Bear farmer's market is exceptional for small-town shopping needs. It's so terrific that all these vendors make their way up our winding mountain highways into our pine forest from small businesses, bakeries and local farms throughout southern California. Whether it's the lady who sells the best local honey that cures my allergies or the vendor with the most amazing smelling soaps, our Big Bear farmers market really is world-class.