Fantastic Hiking Tours Throughout the Big Bear Valley
The most rewarding part of a sunrise hike is not the miles pounded out over alpine trails or the calories burnt but that moment you come upon a mama deer with a baby just after dawn in a mountain meadow. That is why I hike and why I pull myself out of my warm bed before dawn. And also so I can consume gluten-free chocolate chip cookies later in the afternoon. I've been hiking the trails of Big Bear Lake and teaching myself about the flora and fauna of this mountain landscape for the last twenty years. I know just about every trail that crosses the floor of the Big Bear Valley. I know where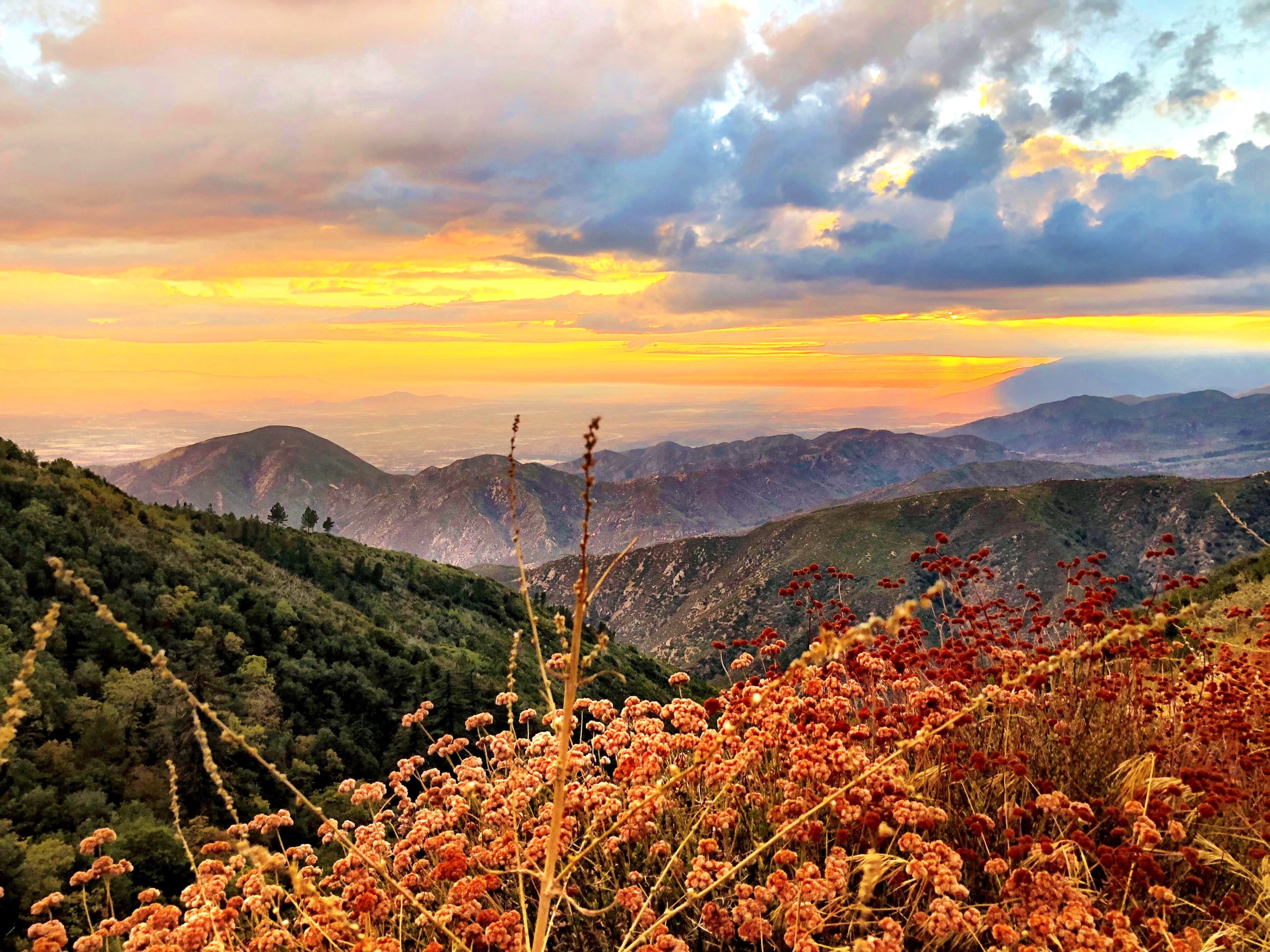 to go to see Big Bear's wild donkeys grazing in the a.m. hours and the best early morning hikes to spot bald eagles fishing over the lakeshore. I have, I don't know how many favorite sunrise or sunset hikes throughout the valley. The best time to take photographs of this gorgeous forest is sunset and sunrise and the colors can just be amazing at these times of the day.
The best sunset hike by far has to be Snow Forest or Knickerbocker Road. Each of these trails gives you epic views of Big Bear Lake as the sun sets towards the Pacific Ocean to the west. Don't know the Big Bear area well but want to go out hiking? Book a hiking tour through Airbnb experiences and let The Hungry Mountaineer be your hiking guide for the day!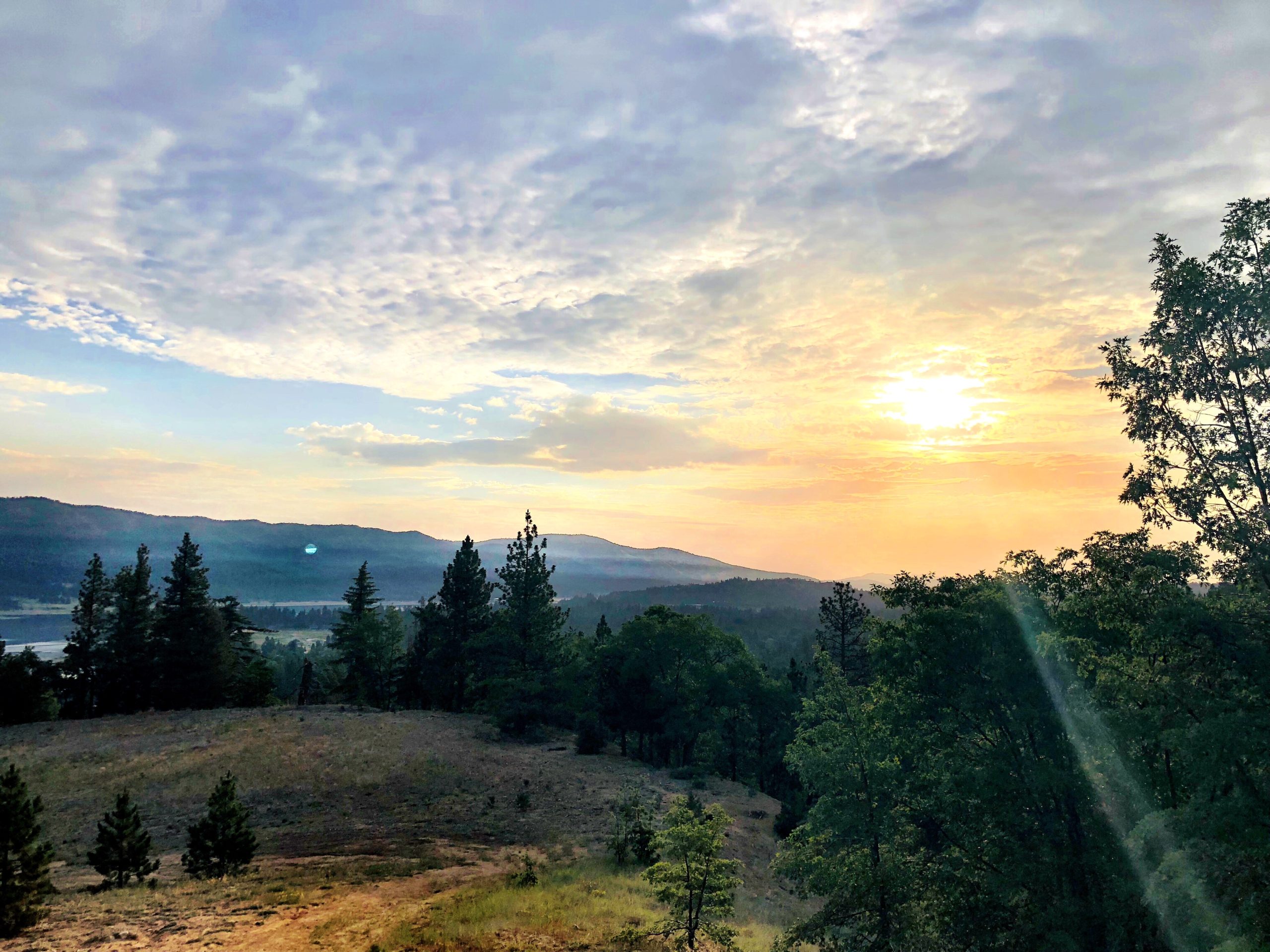 These can either be hiked as a short hike or as a longer hike, depending on how many miles you and your group feel like hiking in an early evening. (Or how early while it's still dark in this mountain town, you feel like getting up to watch the sunrise) Both of these hikes are very steep and not for the beginning hiker but the lake views can not to beat in all of Big Bear Lake. Want to see the best lake views in all of Big Bear Lake?
Going on a hiking tour with a knowledgeable guide is the best way to see the best of Big Bear's wild side.
When looking to book hiking tours in Big Bear, California, always ask yourself how hard of a hike do I want to do? Most hiking tours in Big Bear Lake starting at over six thousand feet elevation.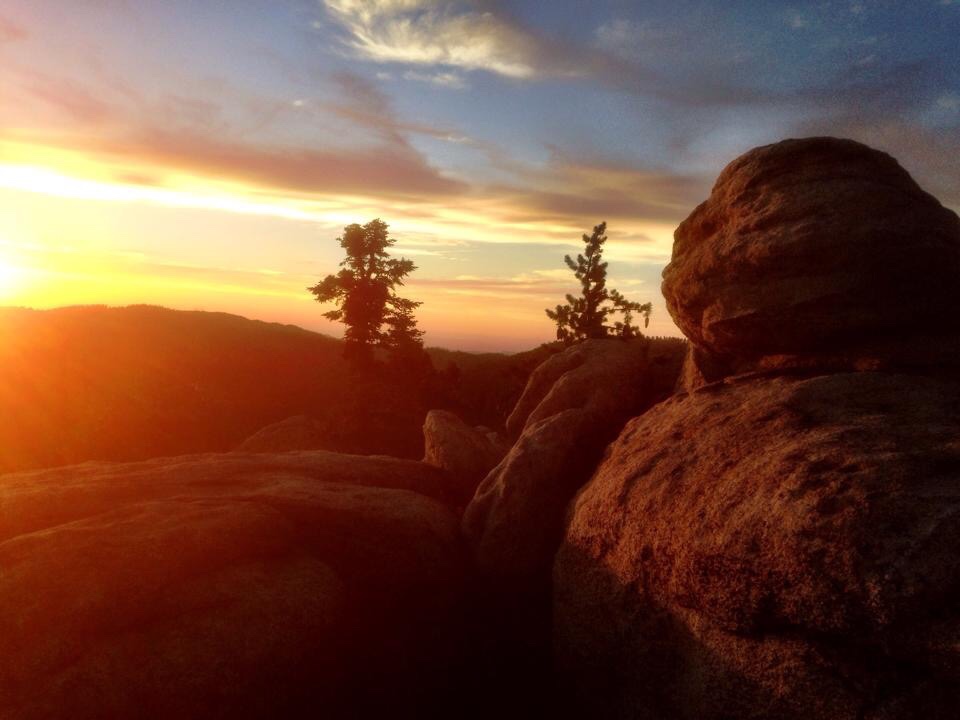 If you are coming to visit Big Bear Lake from sea level, it might be a lot harder then you think to hike at elevation. A good hiking tour guide will explain about hiking at elevation, how you should drink more water if the elevation is giving you a headache. Or even try taking ginkgo Biloba the days before the hike, if you are really feeling the effects from the elevation. Before the hiking tour, your tour guide should inform you of the best equipment to bring on the mountain hike and also that you can get sunburns much faster at altitude and should wear SPF at least twenty times higher then what you would wear at sea level.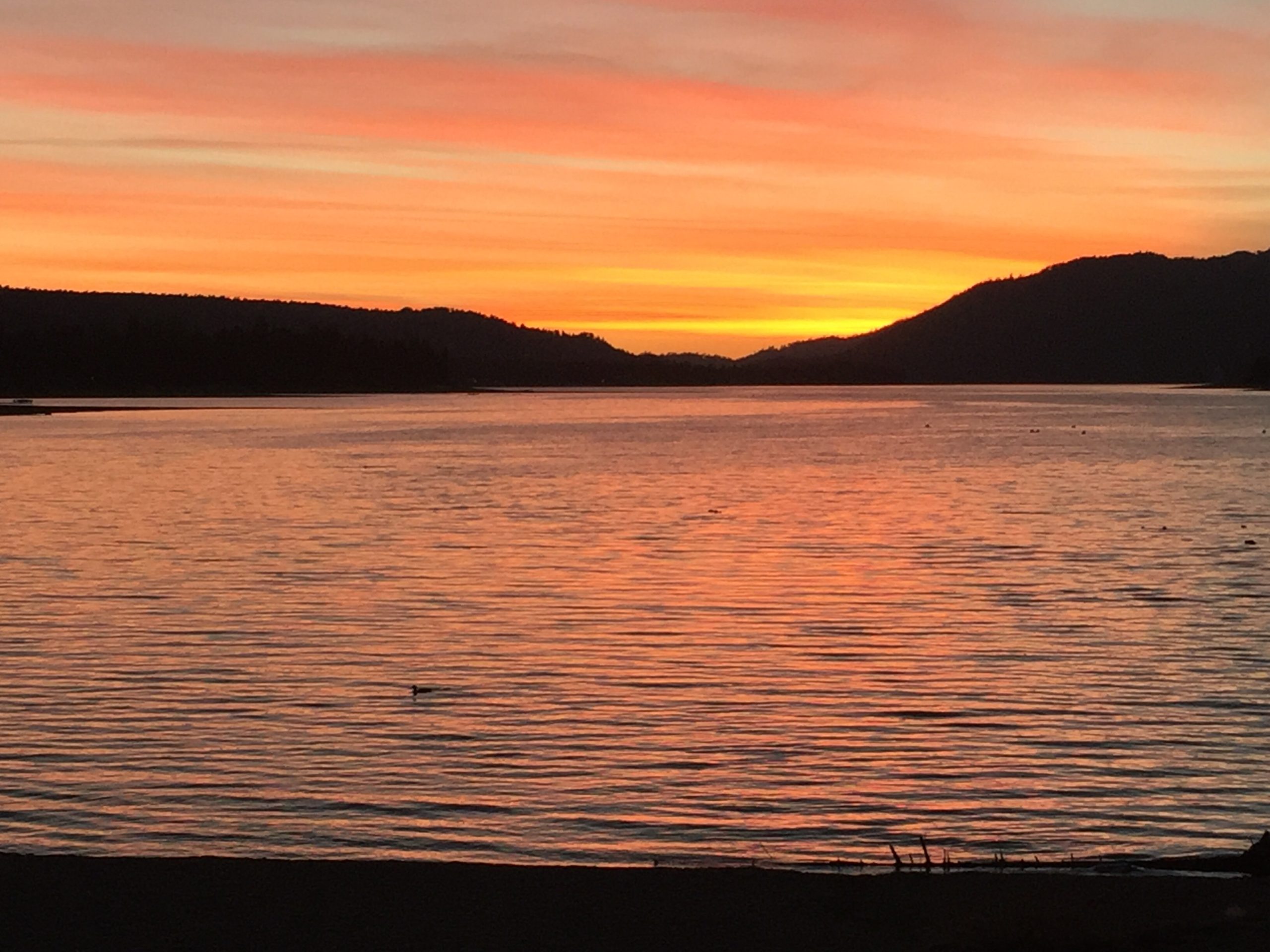 Springtime is the best time of year to go on a sunrise hike. Sometimes with storms lingering on the horizon, the clouds are the prettiest in the a.m. hours and this makes for the best sunrises. Sunrise hikes are the very best but they do mean you have to get up way before dawn. One of my favorite sunrise hikes in the Big Bear Valley is hiking the Pacific Crest Trail from Cushionberry Summit. The views overlooking the desert from Cushionberry Summit are just phenomenal.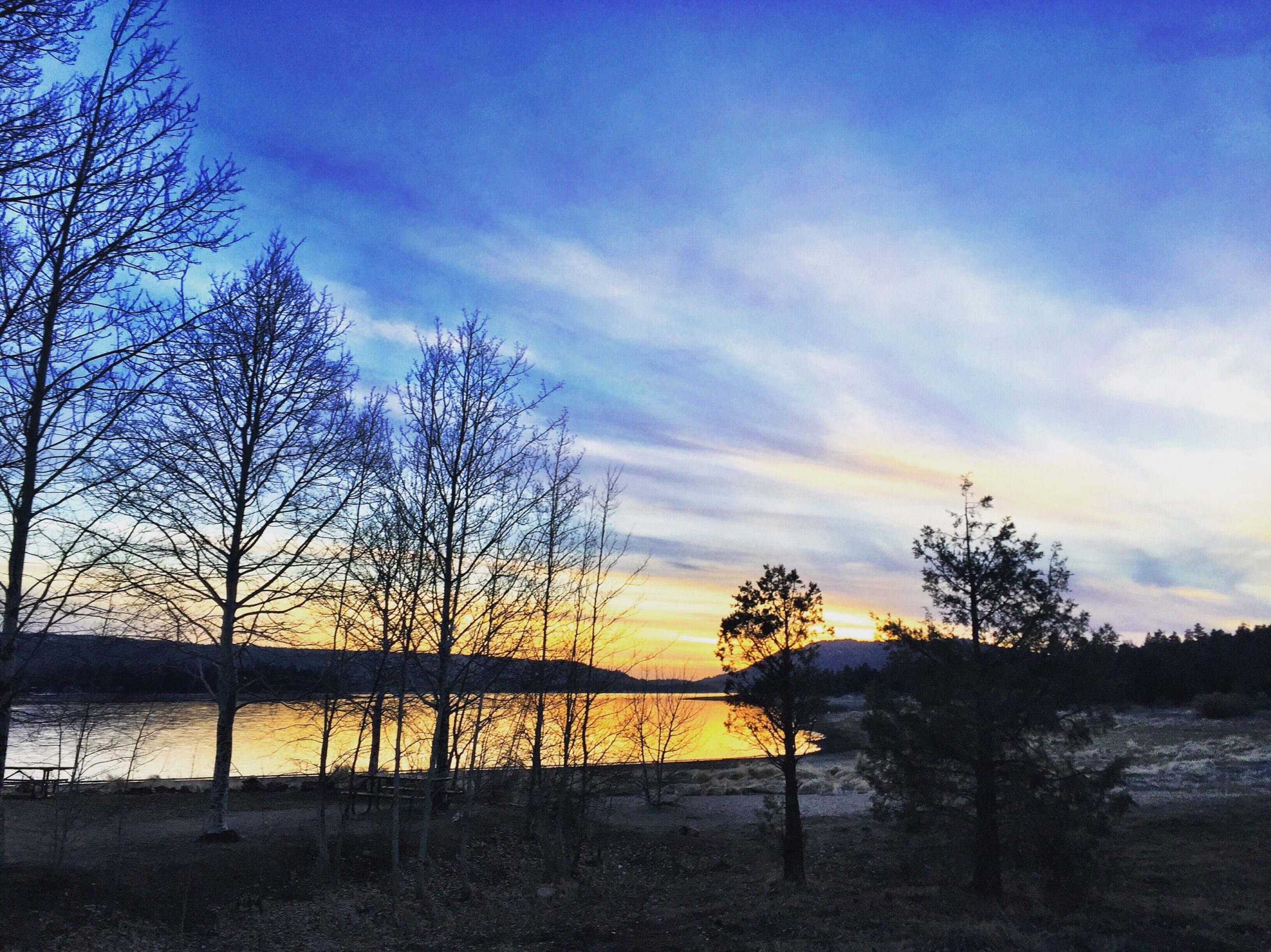 It's a great idea to go on a Big Bear hiking tour if going for a sunrise hike in this area, as some of the hikes follow along the very popular Pacific Crest Trail, while some of the hikes follow lesser-known trails through the sagebrush-covered forest. Sunrise hikes are the very best, as this is the best time of day to see local wild animals like deer, coyotes, bears and bobcats. You might even see a wild fox if you are a lucky hiker!
There are so many hundreds of miles of trails throughout the Big Bear Valley. If you are new to California or have never vacationed in Big Bear before it can be overwhelming to know what trail to choose. If you are anything like me you probably don't want to go on the more crowded hikes with other tourists like Cougar's Crest or Castle Rock, the two most popular hikes in Big Bear. These two hikes see hundreds of hikers passing through each season and sometimes they do tend to leave negative marks on the environment. A local Big Bear guide can truly show you the most stunning hikes in the Big Bear valley that fir your hiking style.