Proust! Oktoberfest Big Bear Lake Style
"Prost!" and welcome to the best Oktoberfest this side of Munich, Germany. Big Bear Lake has by far the best Oktoberfest I have ever been to in California and in my opinion, the best Oktoberfest in the United States. When visiting our southern California mountains in autumn, Oktoberfest Big Bear has to be one of the top fun things to do above six thousand feet.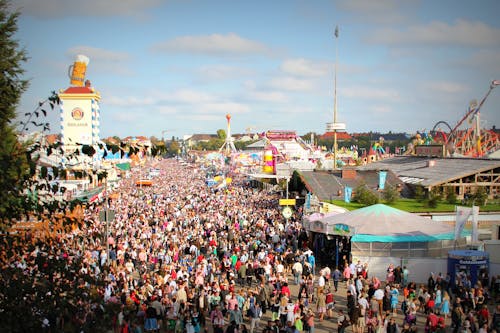 Oktoberfest Big Bear. Just like Munich but with more pine trees.
What makes our Oktoberfest Big Bear so fantastisch is not just the overflowing mugs of hoppy German beer or the plates of schnitzel and wieners but the natural mountain setting of Big Bear Lake. Can't hop on a plane and travel to Munich this fall? Looking for an easier and much closer option where you don't need a passport? Jump in your Jeep and drive from the suburbs of Los Angeles to our Oktoberfest in Big Bear Lake. In just two hours you could be enjoying the crisp pine-filled air, and sipping German beers in a rustic mountain town. Now if that does not say gute zeit (Good times) I just don't know what does!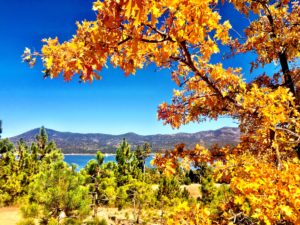 Six million people from around the world invade Munich from mid-September until October every autumn to drink beer, sing silly German drinking songs and basically drink, party and be merry. Oktoberfest Big Bear tries to mimic some of that fun in our rustic mountain town. Oktoberfest Big Bear is such a joyous fun event starting September 12th this year. Come on, let's face it, with all the pandemic worries and self-isolating, by the first few weeks of September this year, we are all going to need some fun times out with friends and family in Big Bear! Even better if there is beer involved! This year our Oktoberfest runs through November 7th, 2020, so look at booking your trip soon. There are so many great Airbnb places to stay in Big Bear Lake walking distance to Oktoberfest in Big Bear Lake.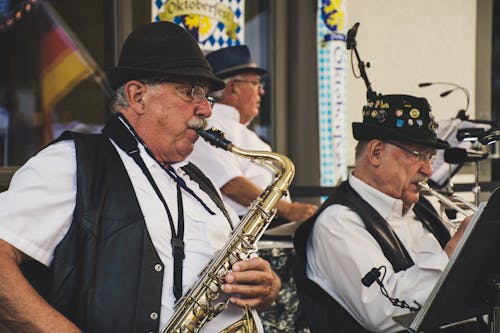 Oktoberfest Big Bear Lake is a real party, mountain style. Dress in your best dirndl and lederhosen and get ready for a fun time out on the town at six thousand feet! If you attend the Oktoberfest Big Bear style expect a live German band, German dancing, fantastic German food and fun for the whole family. Our Oktoberfest Big Bear usually has two separate bands, an indoor German folk band and an outdoor country classic rock band. There are lots of picnic tables outdoors in the picnic area and the weather is usually fantastic by the time the Big Bear Oktoberfest starts up, warm Indian summer days with highs in the seventies. Perfect sweater, Ugg and beer drinking weather.
Oktoberfest Big Bear Lake is one of my favorite events held in Big Bear all year. Yes, there will always be chicken dancing. And German-style drinking games, like drinking beer out of a boot. Does it get any more fun on a Saturday afternoon in the mountains then drinking beer out of a boot? I think not!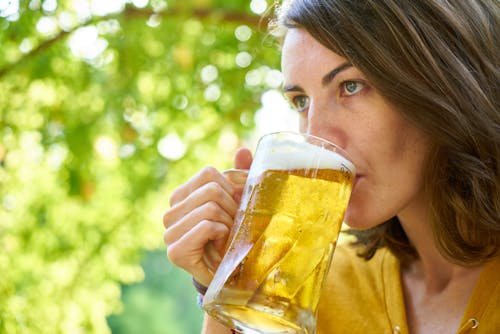 The city of Big Bear Lake wants to make sure our visitors stay safe and we do have uber drivers here in the mountains and our popular Big Bear Taxi to make sure you can safely leave Oktoberfest each night. Plus there are so many Airbnb rentals located in Big Bear City that are walking distance to Oktoberfest! It's so easy to go out with the whole family and have a fun-filled time and still be safe and not drink and drive at the Big Bear Oktoberfest.
Oktoberfest in Big Bear Lake is just about my favorite thing to do on a Saturday or Sunday in the fall in our southern California mountains. Many people enjoy apple picking in Oak Glen and pumpkin pick outs at farmer's markets but to me, a good later afternoon with friends and family sipping on some golden ales at Oktoberfest Big Bear just screams fall fun and good times to me.