If it's the first week of autumn you can probably find our family trekking through the leaves of the eastern Sierras. This autumn we headed up to Aspendell just outside of Bishop just a touch early to see the Aspens changing colors but we were able to find some hidden trails where the yellows and oranges of the autumn were just beginning to show up. And of course, the fall fishing was just fantastic in the backcountry lakes. You know the ones where you have to hike at least five miles to reach the lakes full of Brookies and Rainbow Trout. Obviously, after hiking ten to fifteen miles at altitudes around 10,000 feet I'm dying for crispy fried Black Bean Taquitos by the time we return to camp in the evenings.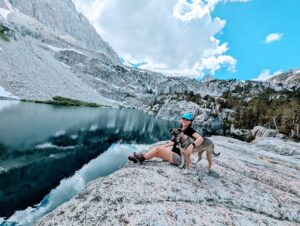 On this particular hike, I had the idea that I was going to take my last swim of the season. I packed my bathing suit. I was ready to swim with the puppy in Donkey Lake while my boyfriend did some fishing. Well, as soon as we reached Donkey Lake the clouds began rolling in. It definitely gets chilly fast at above 9,000 feet. The puppy was so tired from two weeks of hikes in the Eastern Sierra, that she didn't really feel like swimming either! So mainly I just took some epic snaps with my Google Pixel Pro 7 and enjoyed this gorgeous day in the wilderness high above Aspendell.
They are good for your heart…
Come on, you know the song. Of course, you do if you are a child of the 90's. But I'm an adult now and I eat black beans because they are a great heart-healthy food and not just a limerick. But truly, nothing says fall like eating a bunch of beans and being banished to the fart room!  Thank God for my Pumpkin Spice Room Deodorizer! But seriously though, it's camping; beans are always included in camp food, right? They might make ya a bit farty but man are black beans one healthy food!
Black beans are one of those plant-based foods that are oh-so high in fiber and protein. They help control your blood pressure, cholesterol and keep those sugar levels under control. Hell, you just hiked twelve miles round trip to Donkey Lake at almost 11,000 feet, why not indulge in some heart-healthy beans when you get back to camp? And yes, I know the irony, fry them up in a tortilla but damn these Black Bean Taquitos are just addicting!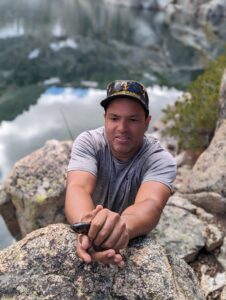 I'll totally admit these Black Bean Taquitos are the same filling I use in my amazing Impossible Bean Burgers Looking for a healthier option for Black Bean Taquitos? These protein-wrapped Bean Burgers are what's for dinner!
Taquitos are one of my favorite guilty pleasure appetizers and these Black Bean Taquitos go above and beyond to impress even those carnivores in your family! They can also be made vegan for a great autumn Thanksgiving app or football party treat for those pesky vegans ya might put up with!
These can totally be made vegan or vegetarian if you substitute coconut oil for the ghee or bacon fat. And if you use corn tortillas they are easily made gluten-free.
Black Bean Taquitos
1 package of flour tortillas
a lot of canola oil for frying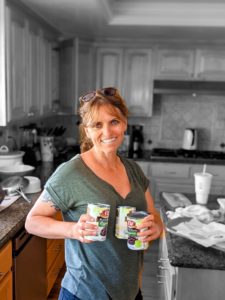 1 can of black beans
1 sweet potato, baked
1/2 a red bell pepper, chopped
1/2 a red onion, chopped
1 1/2 teaspoons cumin
1 teaspoon chili powder
1 teaspoon paprika
1 teaspoon roasted garlic
1 teaspoon Worcestershire sauce
1 teaspoon mayo
1 teaspoon BBQ sauce
salt and pepper
1 teaspoon ghee or bacon fat
Preheat oven to 400. On a baking dish, spread the drained can of black beans in a thin layer. Bake in the oven until the beans are dry, about 20 minutes. Meanwhile in a frying pan cook the onions in the ghee or bacon fat for ten minutes, until well cooked. Add the cumin powder and bell pepper and cook another five minutes. Stir in the roasted garlic at the end. Mix the black beans, the mashed sweet potatoes, the onion mixture, the 1 teaspoon mayo, Worchestershire, BBQ sauce, paprika and chili powder. Season with salt and pepper.
Inside each tortilla, place a dollop of bean mixture, maybe like 1 1/2 teaspoons, depending on how long your tortillas are. I do recommend tucking in the ends of your tortillas so the beans do not escape and splatter. Yes, I realize these turn you black bean taquitos into more like a flauta, but it's just less messy. I do prefer these Black Bean Taquitos with corn tortillas but it's just a lot harder to keep the bean mixture inside while frying them. Roll up your Black Bean Taquitos tight and now you are ready to fry them until crispy in the canola oil!
Serve these delicious Black Bean Taquitos with my tart Plum Ginger Chutney and zesty Mint Chutney.