Today amongst the falling fall leaves floating in the mountain breeze, I voted for the first time in the city of Big Bear Lake and I also made the most unbelievable mint chutney. I tried to do my civic duty with my mail in ballot but I filled out one of the state propositions very, very wrong and I just couldn't submit my ballot while voting to not repel California Governor Moonbeam's gas tax. I just couldn't do it.
So off to the Seventh Day Adventist Church in our neighborhood, I went; I walked into the church foyer the only person voting who still had all their teeth and the only person in the room who was not on Medicaid. Where were all the young people at? I ran into my neighbor (Our retired District Ranger) while standing in line to sign in and he told me that I was the youngest person he had ever seen voting in Big Bear Lake. Seriously, where all theses young people at who should be out here voting? I'm assuming they are all working and will vote after work? I mean I'm making an assumption here that everyone else voting in Big Bear Lake this morning and dressed in their best flannel was voting the exact same way I was but still, everyone should get out, express their political feelings and vote in this country.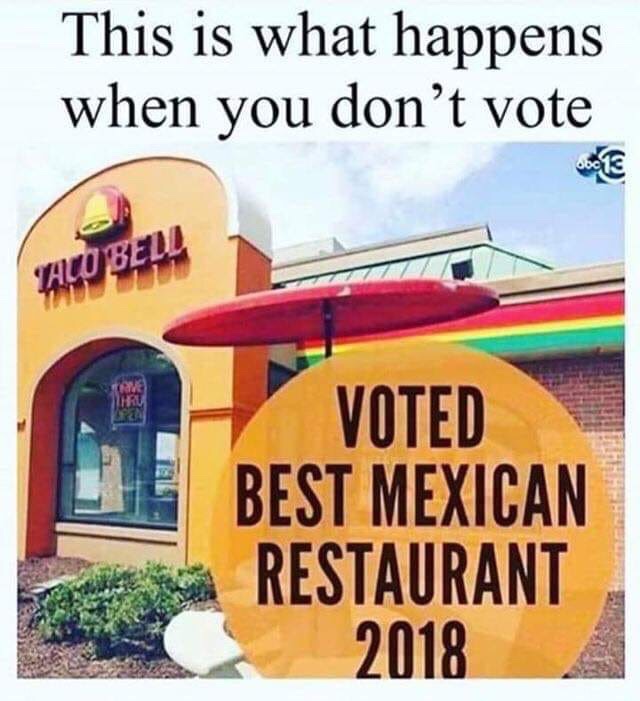 I also walked in behind a lady with a neck tattoo who was so into getting the very last bit of nicotine from her cancer stick that she didn't even notice that she exhaled almost directly into my mouth as I followed her into the church. I also don't understand why she was carrying a gallon of water to vote; Exactly how long did Miss Nicotine think this was going to take? Not only was I the best-dressed person in the church because I showered today and did not where my best flannel, but the only one, it would seem, who didn't reek of cigarettes. Maybe I'm just feeling fancy today as I actually showered before leaving the house and did not go out in yoga pants and my sweaty Hillary for Prison T-shirt. I was thankful I had showered and put on my nice boots before making my way out to vote. I was, by far, the nicest dressed person at the church (I was literally the only one not wearing sweatpants) and the best smelling.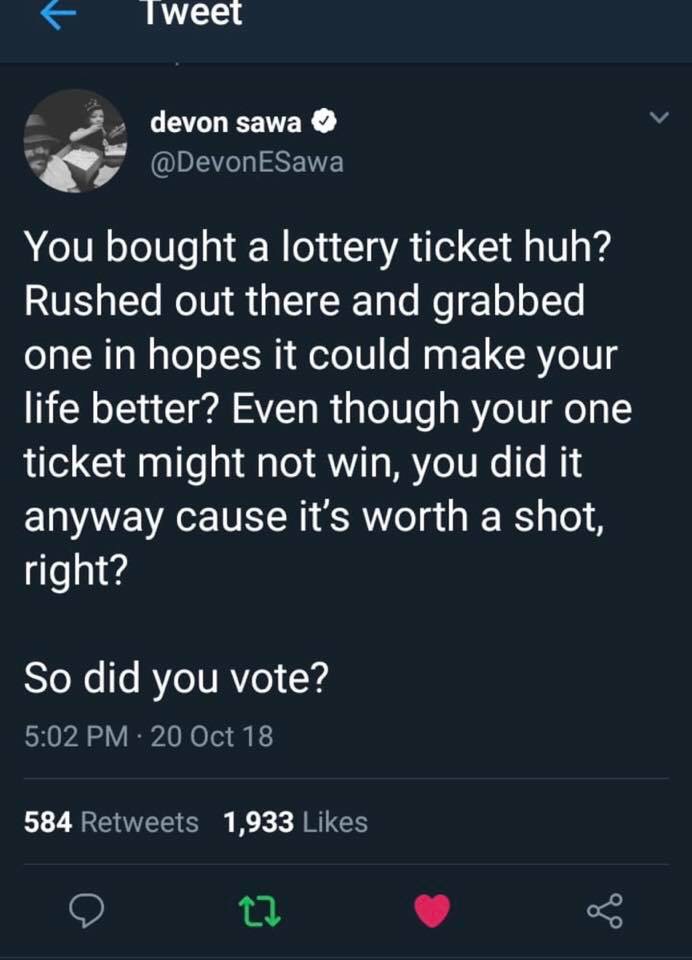 So what else did I do with my morning after I voted for a bunch no on a few bullshit propositions that passed anyway? I harvested a ton of fresh mint from the garden before we get the one big final late fall freeze that will quite surely kill off the rest of the garden. What can you do with a pound of mint? Making fresh Anglo Indian mint chutney is a great way to get rid of your mint harvest on those crisp and cool late fall days. And nothing goes better with a lamb burger on a chilly autumn evening then this tasty and spicy chutney. Unfortunately, this original recipe (Before I Hungry Mountaineered it) called for chaat masala and amchoor. What the hell is amchoor? So I live one hundred miles from the Indian markets in little India so when I need mango powder (Amchoor) for a recipe I'm pretty much screwed. I mean, unless my boyfriend tells me "There is probably amchoor and chaat masala in the pani puri box.
Yeah, the pani puri's in the garage expired in 2014.
I ripped open this very expired box of Indian street snacks and did find the missing ingredients but Imagine how good this would taste if I made it with ingredients that had not expired four years ago! I may have just cancelled out the freshly grown organic mint by using 2014 pani puri's. And this could be one of the reasons that Indian food and curry bum gets such a bad name.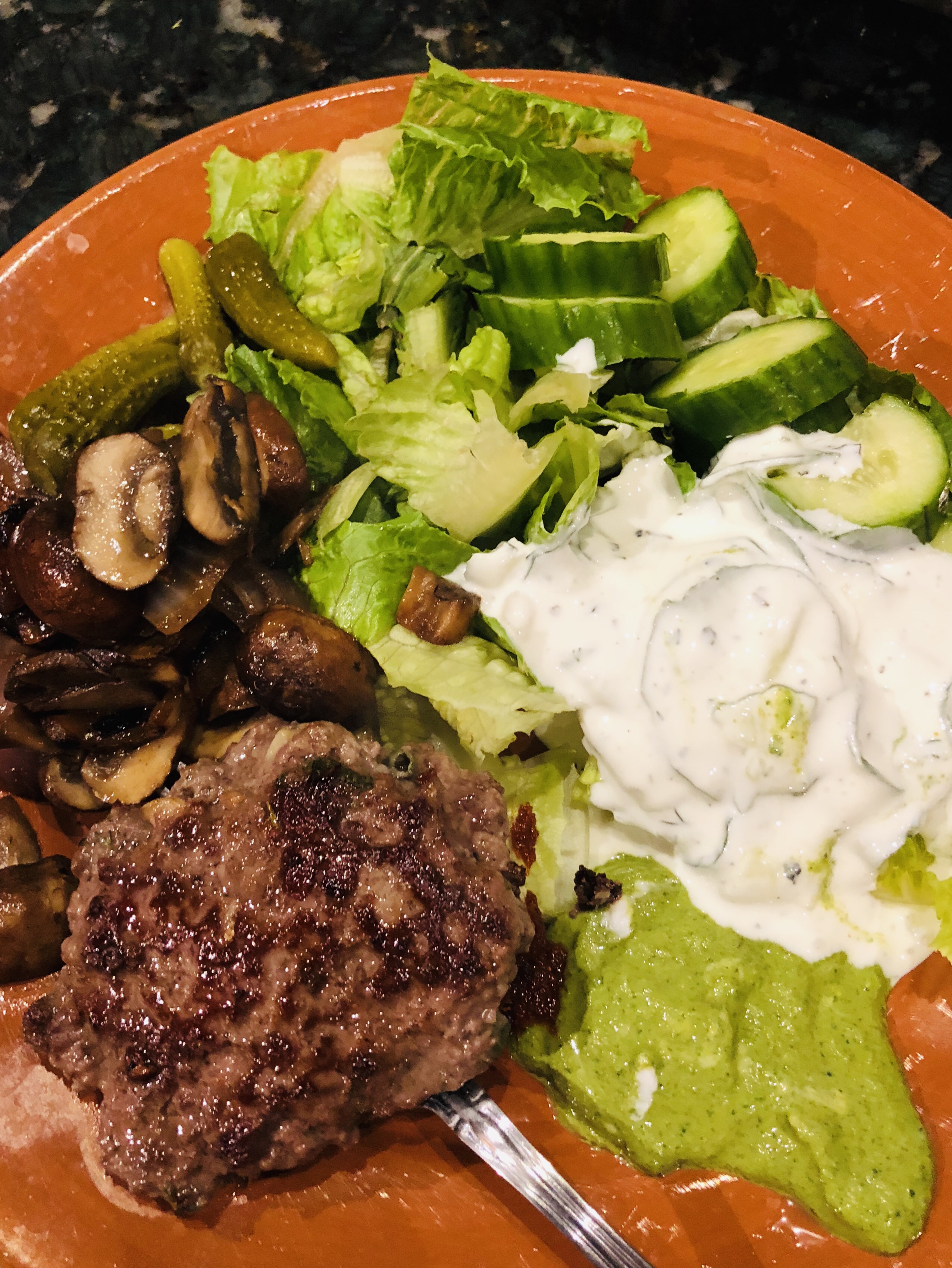 Anglo Indian Mint Chutney with Serranos and Mango
2 cups fresh mint
1 cup fresh cilantro
Juice of 1/2 a lemon
1 teaspoon chaat masala
1 teaspoon mango chutney
1 teaspoon cumin
1/2 cup Greek yogurt
1 Serrano pepper
2 teaspoon fresh ginger
1 teaspoon grated garlic
Combine all in the nutri bullet and blend until smooth. Serve with lamb burgers or for a dip with pakoras or samosas.
Love this fun fall recipe idea? Don't forget to pin it!
This week I'm linking up with the following fantastic healthy foodie blogs!
https://confessionsofamotherrunner.com
http://thefitfoodiemama.com/quick-easy-maple-pecan-paleo-donuts/