I'm a little terrified of beans as my body hates them but I also do love black beans. Beans are so heart-healthy and high in fiber. They are not a food group I enjoy running from in terror, yet I usually do. But I can't resist these black bean burgers.
As more people are trying to eat healthy as we venture into 2022 and good lord what could this year possibly hold in store for the world, our family is trying to continue our healthy lifestyle. We usually maintain a keto diet but beans are one of my indulgences when we get off the keto bandwagon.
One of my favorite ways to enjoy beans is an authentic English breakfast; Beans on toast with a fried egg. Obviously, the healthy food lover in me serves this using grass-fed Kerrygold butter and whole-grain bread from the farmer's market. I love to fry up some heirloom tomatoes and oyster mushrooms from the farmers market with this hearty breakfast, just like you would find in Cambridge England. Of course, you have to serve it with a mug of England's best PG Tips black tea on a chilly fall day. And then go for a very farty morning hike afterward to check out all the fall colors. And blame the stinks on the dog.
An Impossibly Good Black Bean Burger
These are by far the best black bean burgers I have ever had in my entire life. I would go as far as to say they are some of the best vege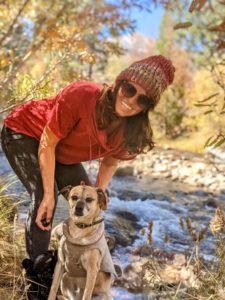 table substitute burgers I have ever enjoyed although these Sweet Potato Burgers are pretty ridiculous themselves.
I'm by now way a vegetarian but I can definitely enjoy a meatless burger every now and again. Unless it's supposed to taste like meat. That seems a bit silly to me. You will never find me chowing down on an Impossible Burger. I would rather chomp on a burger chock full of real ingredients, vegetables and maybe a few herbs from my garden.
Obviously, we eat a good amount of authentic Anglo-Indian food in our household. The cumin in these burgers gives them a smoky Indian flavor that really complements the beans.
Amber's Impossibly Good Not an Impossible Black Bean Burgers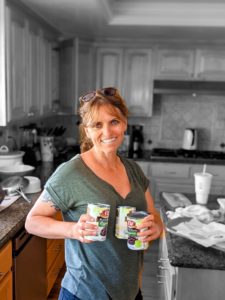 1 can of black beans
1 sweet potato, baked
1/2 a red bell pepper, chopped
1/2 a red onion, chopped
1 1/2 teaspoons cumin
1 teaspoon chili powder
1 teaspoon paprika
1 teaspoon roasted garlic
1 teaspoon Worchestershire sauce
1 teaspoon mayo
1 teaspoon BBQ sauce
salt and pepper
1 teaspoon ghee or bacon fat
1 avocado
goat cheese crumbles
red leaf lettuce for wrapping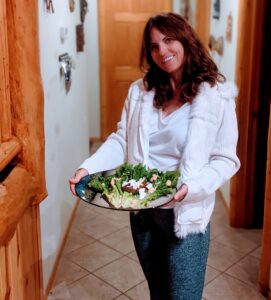 Preheat oven to 400. On a baking dish, spread the drained can of black beans in a thin layer. Bake in the oven until the beans are dry, about 20 minutes. Meanwhile in a frying pan cook the onions in the ghee or bacon fat for ten minutes, until well cooked. Add the cumin powder and bell pepper and cook another five minutes. Stirring in the roasted garlic at the end. Mix the black beans, the mashed sweet potatoes, the onion mixture, the 1 teaspoon mayo, Worsheshire, BBQ sauce, paprika and chili powder. Season with salt and pepper.
Form the burgers into patties. Bake at 400 for 20 minutes. Remove the patties from the oven and build the burgers in the red leaf lettuce leaves by layering a black bean burger, goat cheese and avocado slices. Drizzle the Chipotle Mayo on top.
Chipotle Mayo
6 dashes chipotle tabasco
1/4 cup mayo
Mix together and drizzle over your not an Impossible Burgers.