Camping is not for everyone.
I get that.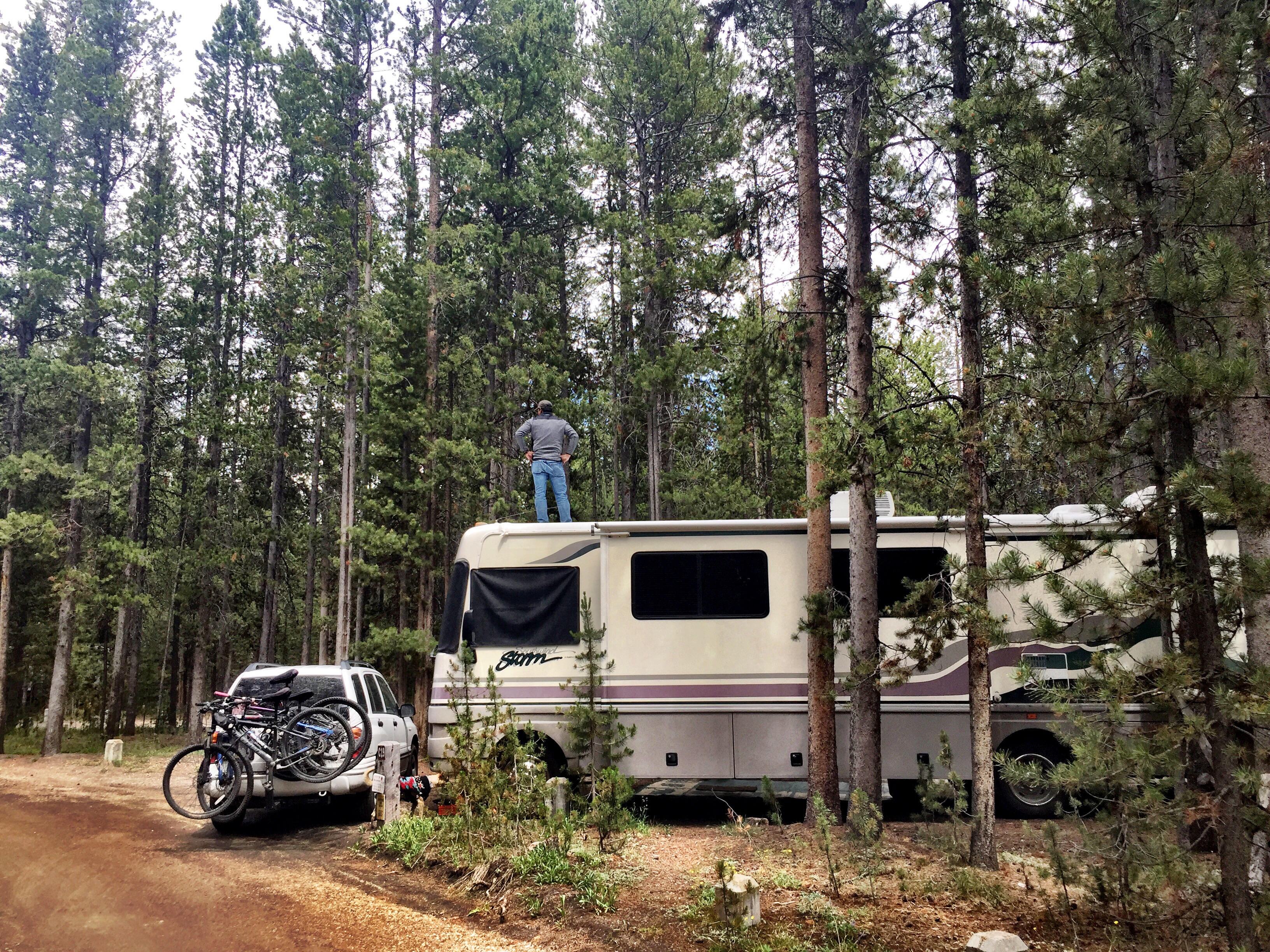 Some people just need the conveniences of home; being close to their pets, their things, and their DirecTV. I'm not at all one of those people. I have the wanderlust and I have it bad. Just ask my boyfriend, it's like a sad sickness that has invaded my veins.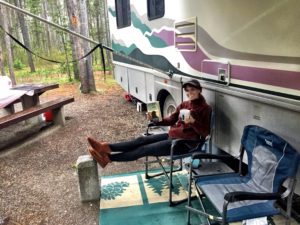 As soon as we get back from one trip I'm mainlining information on camp sites, massive hikes to mountain peaks or google mapping how far Los Angeles is to Grand Teton National Park or Mt Rushmore.
Where as camping is not for everyone, who does not love homemade Indian food?
Um, yeah, I know, a lot of people!
We however love us some authentic Indian cuisine and our RV pretty much always smells like wonderful spicy curry goodness.
We are okay with that.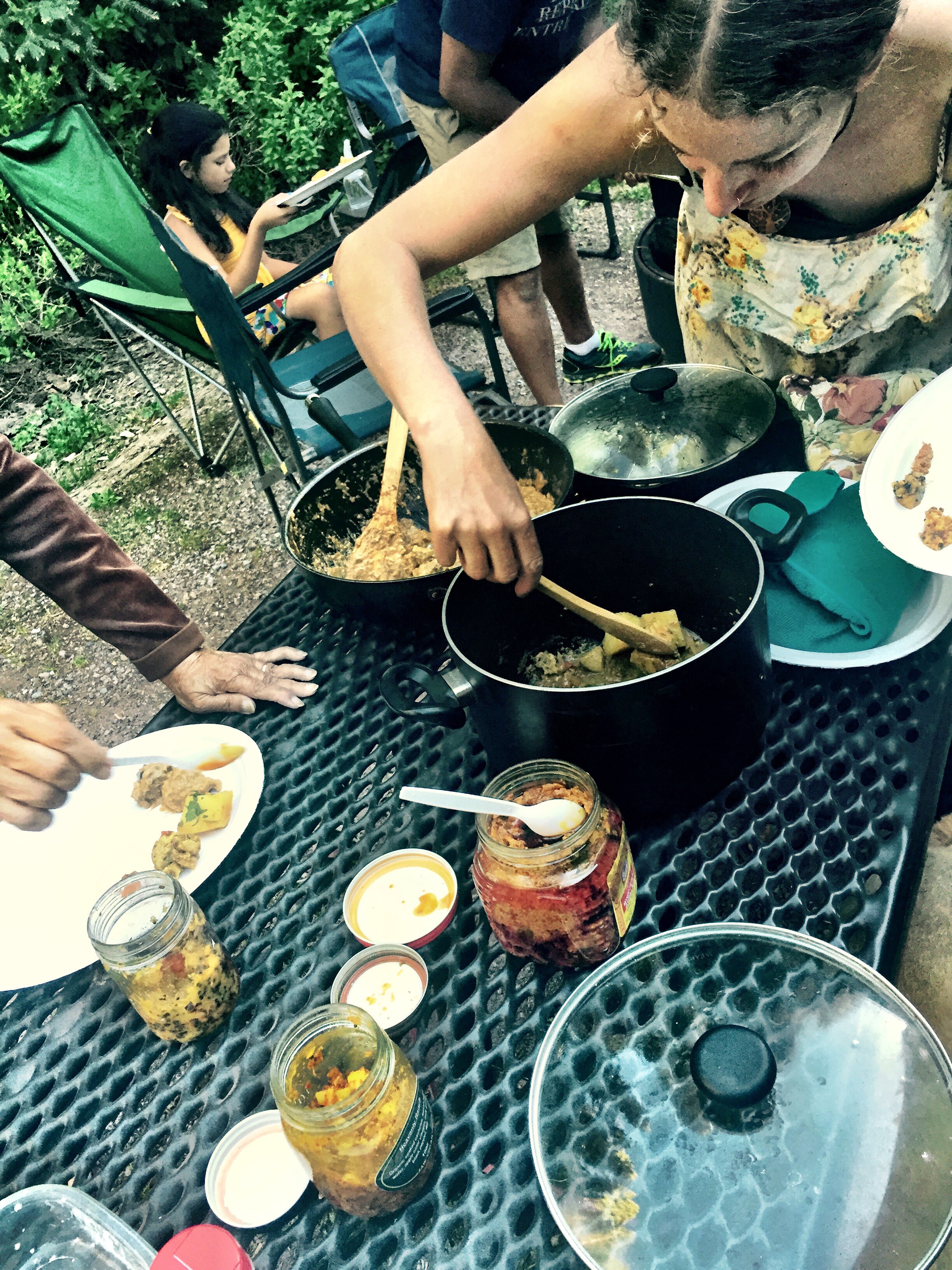 Because in Telluride we perfected Butter Goat. Yes, that is one step up from Butter Chicken. You thought cashew and cream filled Butter Chicken was devious? Try substituting an organic homegrown grass-fed goat leg!
This was not the actual goat, BTW.
On our 3,000 mile cross county voyage we also made homemade lentil dal, a delicious spicy seafood ghee roast and somewhere in Wyoming I fried up my delicious sweet potato vadas at 7AM.
We don't let the fact that we are traveling across the country stop us from cooking the best (Okay maybe the only) Indian food you can get within 100 miles of Yellowstone National Park.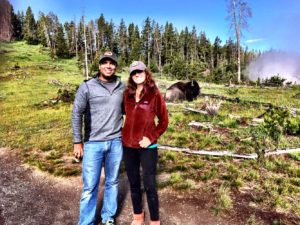 How can you make the best Indian food while on the roads of America in a 34 foot RV?
Stock your RV with absolutely everything
I've got news for you. You are not going to find a Trader Joe's or Whole Foods, let alone a store with anything ethnic in South Dakota. But I bet they have awesome bison jerky! When you are traveling through the back roads of North America, if you want to make any kind of ethnic grub then the RV needs to be fully stocked with all the spices you may need. The local grocer near Mt Rushmore will not have garam masala and you will be very lucky to find cumin seeds, let alone spicy chilies like serranos. If it's more ethnic then salt and pepper and you are driving your big ass RV into the Midwest, you better pack it!
Where do I stock up on everything curry?
You are in the middle of nowhere in Lone Pine California, the wildest town in the west that does not have hard alcohol in their saloons. Did you remember to stock up on chilies and chutneys and curry powder before setting out on the highways of America? Where do you buy the best in spices that India has to offer? We buy all of our spices and any chutneys that I don't feel like hand making from I Shop Indian.
For years Ishopindian.com is the place to go for all your tastes of Bangalore, Calcutta or Bombay needs. We stock up once a year because if you spend over $150 you get discounted shipping! Those heavy bottles of date chutneys add up fast so a discount on shipping is appreciated. If you love some authentic curries, dal or masala dishes then make sure you stock up well in advance with authentic Indian food!
Pre grind your spices and chop your veggies at home
It's a few days before your big trip. Do you really want to pack the food processor. Do you want to be chopping onions or ginger or garlic after driving for eight hours in a 34 foot rig or do you want to relax with a cocktail? I try to grind our homemade curry powder and cumin seeds before we hit the highway in our Fleetwood motor home.
I also do as much roasting of chilies and toasting of spices and chopping of onions in my Nutribullet before we have even left the driveway. It's not easy to cook a complicated Indian meal in a cramped RV kitchen but it doable if you make a few small preparations in advance.
I've made an authentic Indian food dinner and my rig reeks like India now!
It's the morning after Indian dinner and the motor home is coming alive to the sounds of the forest and hopefully some fresh brewed coffee.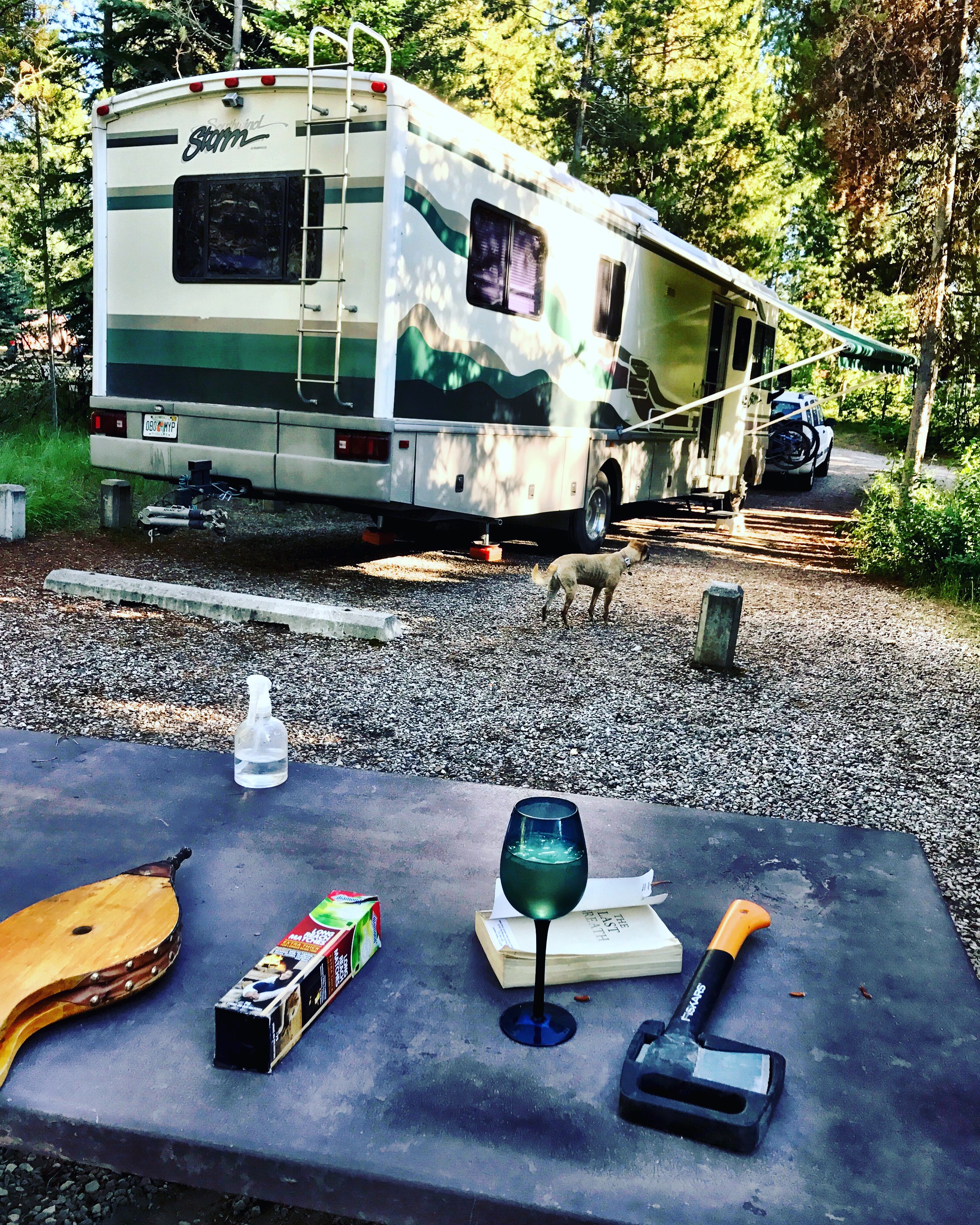 But why does it still smell like Bangalore in here?
Indian food is awesome but lets face it; The smells tend to linger. There are ways to lessen the smells in your tiny RV home though and keep the curry smells at bay even if you love to cook Indian food the way that we do. (At least a few times a week)
Buying a good quality lemon-flavored dish soap is a sound investment for creating (And cleaning up following) an authentic Indian meal in a 34 foot RV. Lets face it, those Indian food smells; onions, garlic and homemade curry powders, are pretty strong. We learned the hard way that those smells tend to linger without the help of a dishwasher to clean cutting boards and other pots and pans. Vinegar or baking soda are great organic cleaners to have on hand in your RV kitchen to get rid of these smelly smells. You can also buy a lemon based drain cleaner for your grey tank of your RV to pour down the kitchen drain after you dump the tanks. This lemon based grey tank cleaner worked wonders to help clean the pipes on the way to our grey tank and we never leave home without it!
Bringing your humidifier from home and your favorite essential oils collection is a great idea too if you happen to be camped somewhere with hookups and have power. I always bring a mixture of eucalyptus, clove, sage, lavender and lemon grass oils on all our trips. Lets get this RV smelling less like Tamil Nadu and more like a day spa!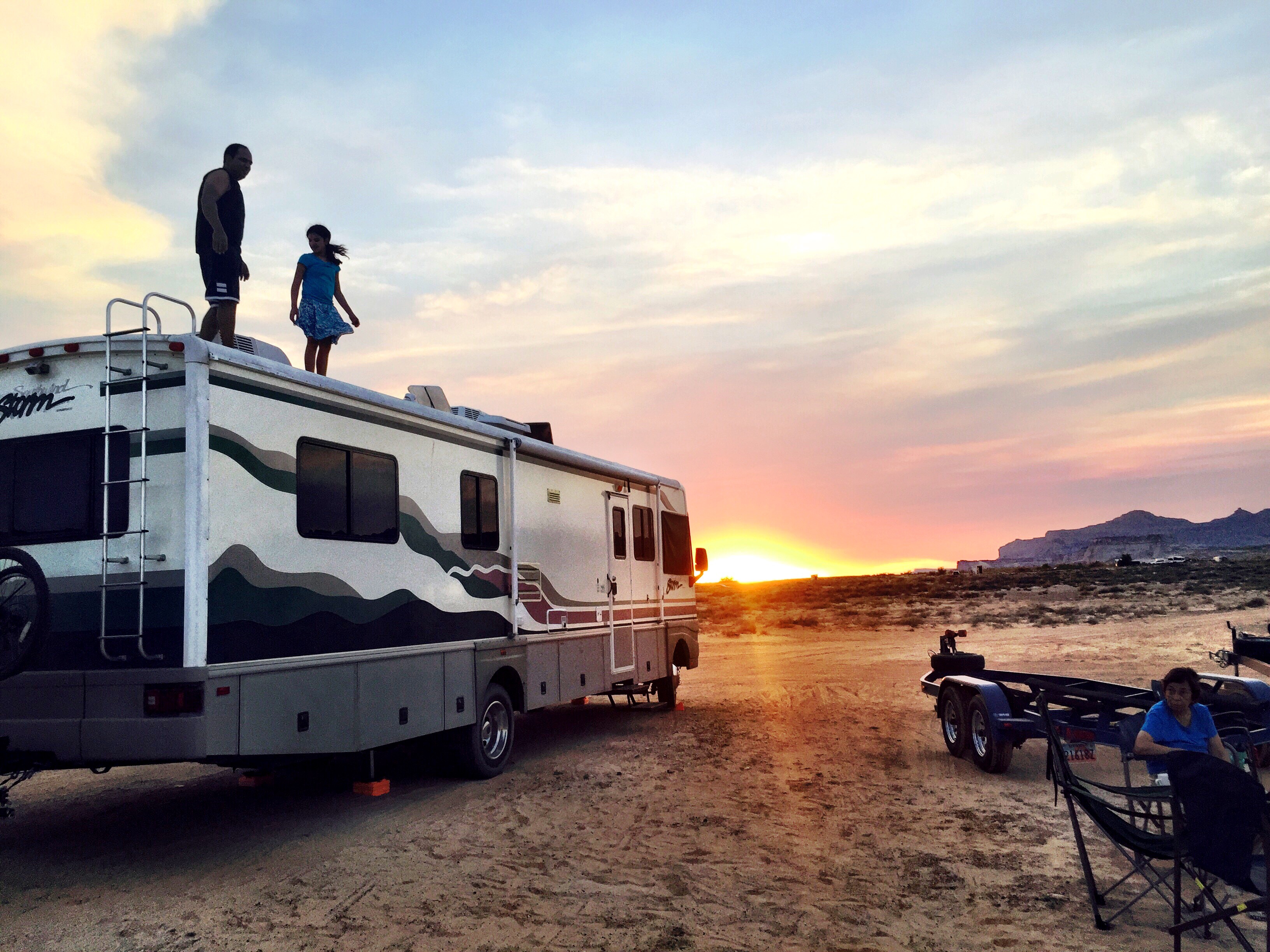 There is nothing like driving a thousand miles from home and creating an authentic Indian food dinner exploding with flavors! It is so possible to do even in a tiny RV kitchen with just a little planning in advance!