I have a good laugh anytime I read the words easy chicken marsala or easy paleek paneer. There is nothing easy about authentic Indian food! As someone who took three months and multiple tries to perfect the absolute best keto-friendly chicken ghee roast I know this for a fact.
Did you grind the spices for your homemade curry powder yourself?
Did you personally milk the trash cow to make the paneer?
Did you spend hours making your own lamb bone broth in your pressure cooker?
From the first time I tried crab ghee roast on Commercial Street in Bangalore India, I was enthralled with this Mangalorean-style seafood roast. I'll admit my butt was a lot smaller before my ghee roast obsession. But wow does ghee have some great Omega-3 benefits! Even if my ass is huge these days. The clarified butter you find in ghee is full of vitamin E and antioxidants. Two things that make my aching knee feel just a little bit better after a week of hiking in two feet of snow.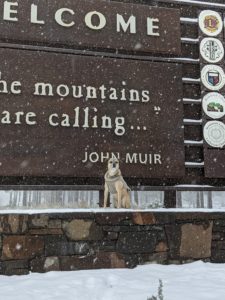 Oh did I mention that a hot and spicy ghee roast is the perfect meal for a chilly evening when the lows will be fourteen degrees? We just recently returned from a very frozen Mammoth Lakes, California. Fourteen-degree lows in October were a challenge for our Anglo-Indian kitchen motorhome lifestyle.
Nights with icy snowstorms like this are very uncommon for this early on in the fall in the eastern Sierras. I just wanted to wear my wool hat, my autumn hiking boots and go leaf-peeping! We were not expecting to get snowed in relaxing in our motorhome all day on Wednesday as it snowed all day long.
But if I can't be out taking photos of yellow trees and yelling at my dog, I will gladly relax in the motorhome all day long, starring at snowflakes, reading the latest Stephen King book and sipping a Baileys and coffee. This is what vacation dreams are made of, right? As much as I love to hike fifteen miles a day on my vacation, I guess I'll take this excuse to just relax for once. I may be a hyper chipmunk who just yearns to trek up a mountain most of the time but sometimes I want to be a sloth watching a snowstorm in a warm place.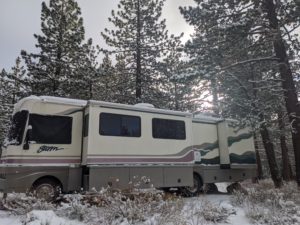 A Keto-friendly Chicken Ghee Roast
In our family, we are doing a month of just keto living. Staying in ketosis all the time for a whole month means we go through a lot of ghee. Thank the Lord you can buy ghee practically by the gallon at Costco now! Five years ago, I had to drive to little India, Artesia California, more than two hours from our house to purchase ghee. Oh, how grocery times have changed!
I prefer this dish with the smoky dried Indian Kashmiri chilis. Kashmiri chilis can be hard to find in America. In so much Indian cooking, I just buckle down and use serrano peppers because they are easy to come by in the United States. Much like authentic Indian ingredients like asafetida or shrimp pickle, some Indian ingredients are just not to be found outside of the world's spice capital.
Mangalorean Style Chicken Ghee Roast
1 pound chicken thighs, chopped into bite-size pieces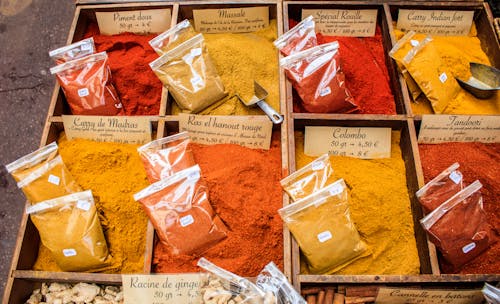 3 dried Kashmiri chilis
2 red onions
5 teaspoons ghee
2 teaspoon minced onion
2 teaspoon minced garlic
2 teaspoons diced ginger
red chilis
1 and a 1/2 teaspoon coriander seeds
2 teaspoon cumin seeds
1 teaspoon cumin powder
1/2 teaspoon ground white pepper
1 teaspoon turmeric
1 teaspoon fenugreek powder
2 teaspoons salt
1 tablespoon lemon juice
1/3 cup yogurt
2 cups chicken stock
1 teaspoon tamarind
1 cups water
10 curry leaves
1-2 teaspoons Jaggery powder
Are you living the keto lifestyle? This is the best Anglo-Indian recipe to keep your body deep in ketosis. On the streets of Bangalore India, I bet the words "Keto diet" are not something you may hear a lot. "gaay ke mal ke us garm dher ke lie baahar dekho" or "Look out for that steaming pile of cow shit" is a more likely sentence to hear from the residents of Kammanahli in their bright yellow or purple saris as the woman shop for fresh brinjals, lentils and drumstick (pods from the Moringa tree) at the farm-fresh veggie markets. Back here in the United States, a world away from the fragrant scents and smells of India, I am always trying to come up with new and unique dinners to keep our family deep in ketosis.
Back to the deliciousness of ghee roast…
First marinate the chicken thighs in 1/2 a teaspoon of turmeric, yogurt and juice of half a lemon. Set aside for at least one hour. In this time you can start on the masala mixture.
Dry roast the chilis in a wok until very roasted and just slightly blackened. Do not use oil for this step. Next, roast the curry leaves in 1 teaspoon ghee and set aside. In the same pan, roast the coriander seeds, cumin seeds, and fenugreek seeds for a good five minutes until they are toasted but not burnt. Grind them up in a mixie with the chilies.
In the same wok cook the red onions until very well done in 2 teaspoons of ghee, at least fifteen minutes. Let them cool then add to the mixie with the garlic, ginger, cumin, coriander, masala mixture. Mix the chicken with the lemon juice and the yogurt.
Add the ground onions and the chicken mixture back to the wok with ghee. Stir fry on high heat but do not let it burn. Add in the pepper and the turmeric. Slowly add water than chicken stock and let cook down for at least an hour. Keep adding more water as the stew cooks down. Add the salt and the tamarind paste. Now add the jaggery powder and the curry leaves at the end.
Serve this with a giant helping of Greek yogurt and stay happily deep in ketosis!