Is there anything better than going on a fifteen-mile ass-kicking hike than having your sexy Indian boyfriend prepare you a south Indian Karnataka dish like Chicken Ghee roast? As you sweat up those mountain passes, calves burning, sweat dripping into your sports bra know there is some cold rose in the motorhome camp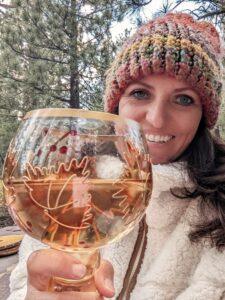 back in Mammoth Lakes and a sexy Indian chef stirring onions, serrano peppers, cumin and coriander into a delicious broth. No that will not warm you up on a cold autumn night back at the campsite. But a cold glass of dry rose may also help! Rose and Indian food, who knew how awesome these paired?
Rose and Indian food; Let's do it!
Did you know that rose is the wine of choice to offset those spicy Indian flavors? My whole life I always thought pink wines were drunk by blond dumb dumbs named Tina. I had no idea about crisp cold rose until my amazing workplace Santa Anita Park began hosting Rose at the Races in 2019. How can Santa Anita Park get any more awesome? Start hosting post-pandemic wine-drinking events again! I mean come on, we survived a global pandemic, I think we deserve to yell at the ponies on a Saturday afternoon as I try not to spill rose on my dress!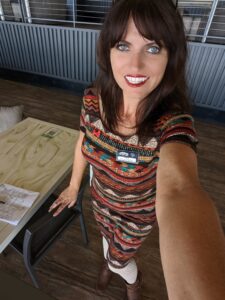 What are the best dry roses you may be asking?
I usually enjoy a cold and crisp rose on a hot and humid summer day but I just recently was reading how great rose pairs with Indian meals. Crisp cool wine and spicy Indian supper? It felt like a match made in heaven! Also this past fall I fell in love with Lovely You Rose, a dry wine just made for those who are living that keto lifestyle. No, it's not the Kim Crawford Suavinagn Blanc I buy at Costco but for being low-carb, it's pretty decent.
According to experts wine with low alcohol levels pairs well with Indian food. Wine with a lot of alcohol in it will make the dish feel even hotter to your palette! That is fine with me, I'm the kind of Indian cook who tends to add extra red Kashmiri chilis to her Chicken Ghee Roast and I'm looking for that cool and crisp dry wine to help me really enjoy all those dhana jeera flavors.
When spending hours over the stove top (Or your outdoor Bar-B-Que grills stove top) stirring up a spicy Indian curry in your favorite thrift store found romper, always remember that fresh light wines such as a summery rose are what you are looking for to pair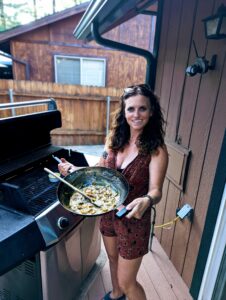 with that spicy south Indian Eggplant and Tamarind Curry.
Some shoppers may like to spend their well-earned dollars at Abercrombie and Fitch or Nordstrom but as someone who is always in the kitchen, ghee splattering my favorite t-shirts, I find all my fashion finds at my favorite thrift shops in Los Angeles and Orange County.  I just can't justify spending sixty dollars on a brand new t-shirt when I know for a fact I will splatter clarified hot butter on it next time I add the sliced red onions to my wok and get that masala sizzling for this weekend's Indian dinner. If I'm in the backyard stirring up this fresh and spicy curry on a springtime afternoon, you can bet your ass I'm sipping on some LOvely You low-carb rose. An authentic Indian curry takes three hours of stirring and reducing that masala to perfection, as any authentic Indian chef knows, I can't be parched, right?
Why rose?
Who wants to drink a heavy wine with a filling curry dish anyways? Rich heavy wines like a cabernet do not exactly pair well with the heavy spices you find in many Indian dishes.
When you are noshing on a spicy dish like Butter Chicken, highly acidic wines soothe and revive your palette, unlike dark red wines like merlot full of tannins that just confuse your palette all together.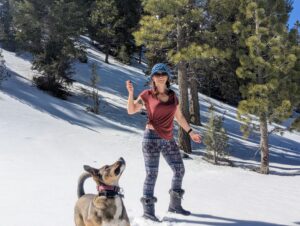 But what do I know? I'm just a hiking guide, who enjoys trekking up a ten thousand-foot mountain on snowshoes and then destroying a bowl of delicious Sweet Potato Dal.
What is your favorite after-hike wine for relaxing after burning all those snowshoeing calories?