What does one wear when going on a tropical vacation in a conservative county like Kerala India? Most things are quite easy to google in this day and age of 2020 but when we began planning our tropical Goa vacation over the last New Year's Eve holiday season I could find very little information online about what was considered proper beachwear in this seaside Indian tourist attraction. Were short sundresses off-limits? Should I leav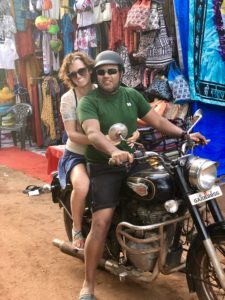 e the bikini at home and only wear one piece of beachwear while catching some rays in this seaside beach town? Or would it be okay to ride on a Royal Infield motorbike in my denim cutoff shorts?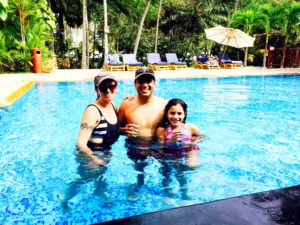 Four years prior to our trip to Goa and Maharashtra, we holidayed in Kerala India at Poovar Island Resort, and even though I purchased unbelievably conservative beachwear, other tourists still pointed at us in the pool and muttered "Americans" under their breath. Apparently, my one-piece tankini, the most conservative piece of beachwear I have ever owned in my life, was just too racy for southern India. On my first trip to India in 2017, I managed to dress like an American far more times than were appropriate, not just at a floating island resort in the southern state of Kerala India.
I had to nearly eat my own weight in delicious southern Indian foods to get over that. Okay, maybe I ate all the fresh-caught lobster and tangy tamarind curries because the coconut milk filled curries were just so tasty. And also a two-piece conservative tankini makes you feel like, yes I may be at a tropical beach resort but no, nobody can see how fat I'm getting when I'm practically swimming in workout clothing.
That one time in Schwarzenneger, India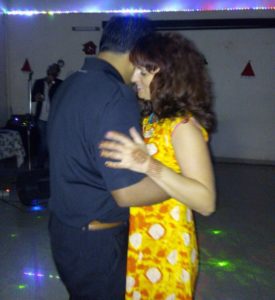 Flashback to my Bangalore Indian holiday in the central area of Shivajinagar; We were having a late-night snack at two a.m. in a Muslim area of Bangalore that I'm pretty sure is not called Schwarzenneger, when my boyfriend told me that even dressed Bangalore conservative in my Kurti dress (More on that later) my bare legs and feminine wiles were not wanted here and frankly women were not allowed to dine at this fine and delicious establishment, even though I really, really needed some butter chicken to pad my Butter Chicken Ass. What can I say, it was two a.m. and after one too many cocktails in White Field we ended up in the Muslim center of Bangalore. Our family fun times at the club at White Field had not included Christmas dinner but did include a lot of vodkas and we were all starving by the time we loaded eight adults and a small child into a vehicle the size of a Geo Metro and made our way away from the suburbs and back into the heart of the city. (This clown car setup is a reasonable way to travel while on holiday in India.) Even being a big metropolitan city, nothing in Bangalore was open for a meal at this hour and we were all starving.
That's when the men basically all threw their jackets over all of us ladies, including our heads and lead us blinding through the restaurant into a second-story private room and gave us strict instructions "Don't look at anyone whatever you do" through that suit jacket that was now covering me from head to toe. Ladies literally were not allowed in this restaurant especially at all hours of the night. The good news is we all survived our night out on the town in Shivajinagar, I made a lot of drunk Schwarzenneger jokes and I ate a lot of butter chicken.
What is a western woman to do?
Most of my wardrobe does consist of yoga pants and sports bras but when we actually go out into the wide world I can't get by in California casual shorty shorts and tank tops. The world will see my tattoos! Heavens! So to my favorite thrift store I went, to find some upper arm covering tops and some leggings to wear with my India inspired yet the U.S. bought, Kurti like tops. On my last voyage to India, to this spice playground, one fashion tip I learned is that a Kurti may look like an American style dress but it's not a dress. All of India will just assume your ass is hanging out. If you go out in public in Bangalore and wear a Kurti to an NYE party, you are going out in India half-naked. Put some leggings on and hide your shame girl!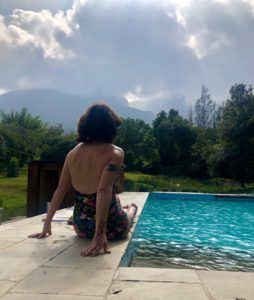 I don't want to be that American who is pointed at and whispered about in the pool because I'm wearing the absolutely most conservative bathing suit I could find on Amazon in America. But it still shows my arms and yes, my tattoos, heavens! A beach vacation in India means trying to avoid the 109-degree temperatures with eighty percent humidity and also not going swimming in your clothes. Because from what I saw during our beach vacation in Kerala, most Indians on holiday wear gym wear to swim; board shorts and T-shirts. I just can't.
When traveling to a highly Muslim and conservative country you don't want to stand out. Seriously I've been told it is "Whiteish" of me to think this way when packing for my Indian holiday but this is a country where provocatively dresses women have acid thrown on them in the streets, so I think I will continue to try and not offend random people when traveling abroad and not act like a rude American. If trying not to offend other more conservative cultures makes me whitish then so be it.
I'm honestly wishing at this point that FoxNews would roll a ticker on the bottom of the news every day that says what words are not PC to say as it unfolds every day. I was also told by the same blogger that I'm not allowed to use the term "Third world country" Because it's racist to use that term even when vacationing in a land where some dude just pooped in the street in front of me. If you are traveling in a land where you are constantly having to watch to not step in fecal matter, I'm pretty sure that's considered a third world country. But I'm assuming she is the same kind of blogger who considers traveling to Disneyworld a vacation to a faraway land.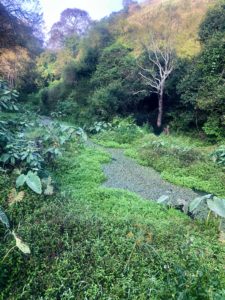 One thing I as a travel writer love, is exploring other worlds like southern India and not going to the typical tourist hangouts. I would rather be terrified of being found out at a Muslim restaurant in Shivajinagar at two a.m. then stand in line with other sweaty tourists at the Taj Majol. On both of our recent holidays in this colorful world that is India, I loved discovering the flavors of the south in the state of Kerala India. The flavors of the southern area that I can recall from our twenty-four hours in Goa were coconut oil, well everything coconut really, and tangy sour tamarind.
This tamarind curry from Kerala India is so delicious my boyfriend did not even notice we didn't have any meat with dinner last night! One thing about making authentic Indian dinner as opposed to what you will find passing for Indian cuisine all over America; To prepare an authentic Indian meal takes hours. It took me three hours of standing over our stove and constantly stirring the spices and fresh from our garden ground tomatoes in this curry to get the flavors to develop perfectly.
South Indian Tamarind Eggplant Curry
2 red onions, chopped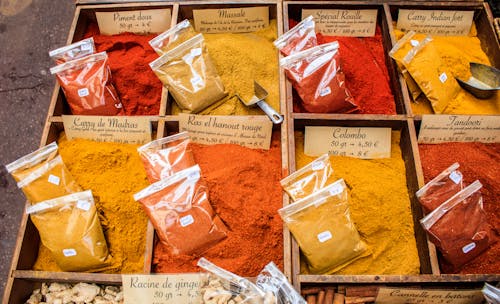 2 teaspoons ghee
1 tablespoon grated ginger
1 tablespoon minced garlic
1 teaspoon ground cumin
1 teaspoon ground coriander
1 serrano pepper, chopped roughly
1 teaspoon chili powder
1 teaspoon turmeric
1 teaspoon mustard seeds
2 cups tomatoes, ground
1 eggplant, peeled, sliced and salted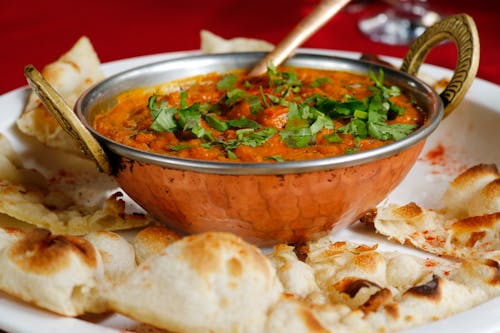 1 cup chicken stock
1 and a half cups water
1 teaspoon tamarind paste
2 teaspoons brown sugar
2 teaspoons fresh cilantro, chopped
Peel and slice the eggplant. Cover each slice each side with salt. Let sit for an hour. Rinse each eggplant slice with cold water. let dry slightly on a cutting board and set aside.
In the ghee, cook the red onions until very well browned, 15 minutes or so. Add in the garlic and ginger and the serrano pepper. Cook an additional five minutes until the pepper is well cooked. Remove from the heat for five minutes. Grind up in a blender. Return the onion paste to the stove in a pan. Add the cumin, coriander and 1/2 cup water. Stir this paste and add more water as it dries out. Stir and cook for ten minutes. Add in the turmeric, the chili pepper and the mustard seeds. Stir ten more minutes, adding more water as needed. Stir in the chicken stock, the tomatoes and the rest of the water, if any. Simmer for at least forty-five minutes. Add in the eggplant pieces and cook for thirty minutes. Add in the tamarind and sugar and cook for fifteen more minutes.
Garnish with the fresh cilantro.