You know you are a spoiled brat of the outdoors when you judge the mountains of Colorado for not being pretty enough.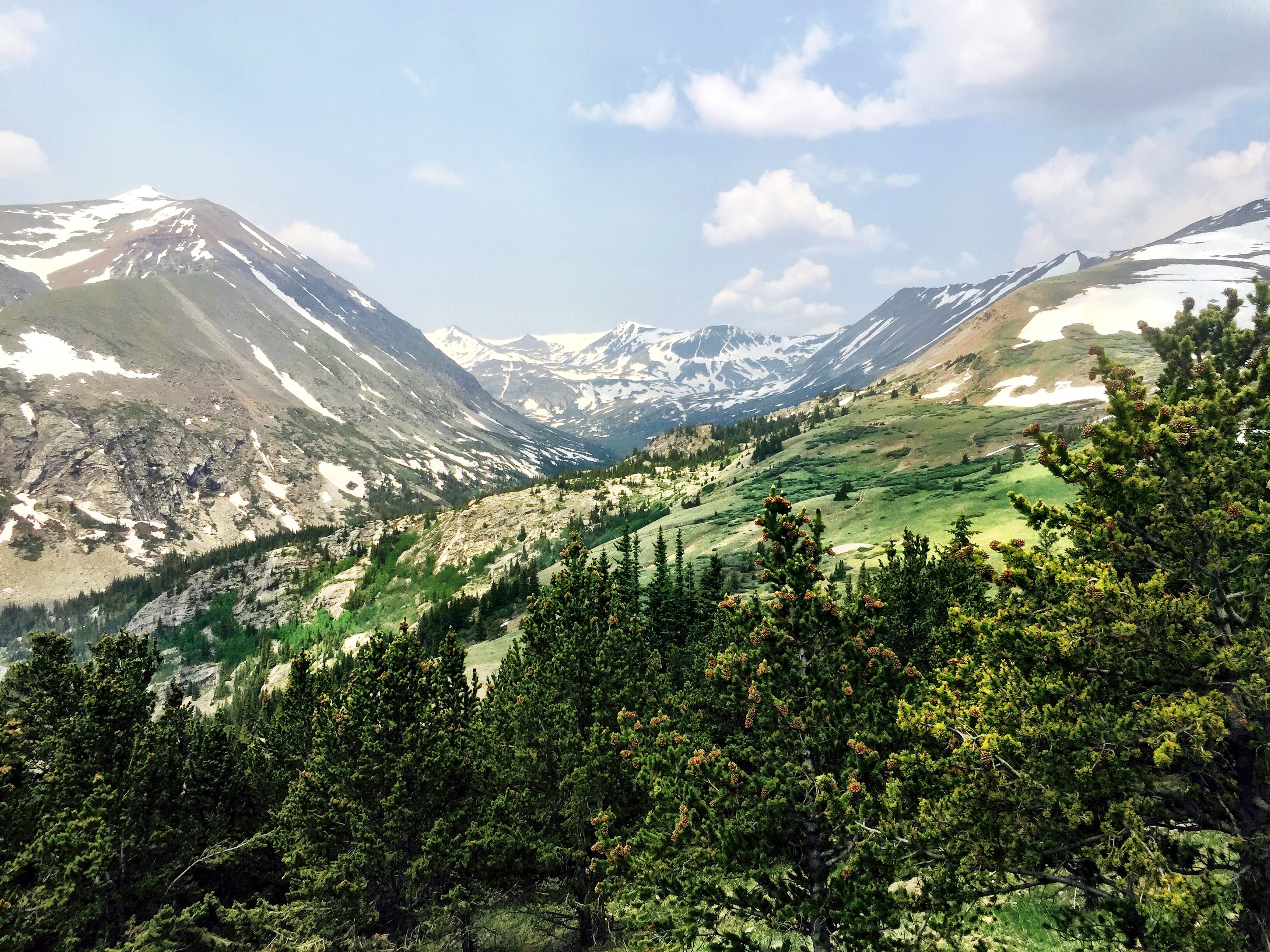 I might be a forest snob as Fair Play, Colorado did not impress me at all, of course that could be because we camped at  Middle Earth RV park. Oh I'm sorry did I say Middle Earth? I meant Middlefork RV Park located on the raging Middlefork South Platte River. Our stay at Middle Earth would not have been so bad if it wasn't for the raging wind that tore through the dirt parking lot pretty much our entire stay.
Luckily we managed to escape to the mountains near Breckenridge for a few hikes.
Including this one to the McCullough Gulch which was touted as the best hike you have to do in Breckenridge. It was honestly not that great to tell you the truth. I have done a lot of hikes in my day, yes I'm kind of a hiking snob and the mountains and trails of Breckenridge had nothing on the alpine trails of the eastern sierra mountains.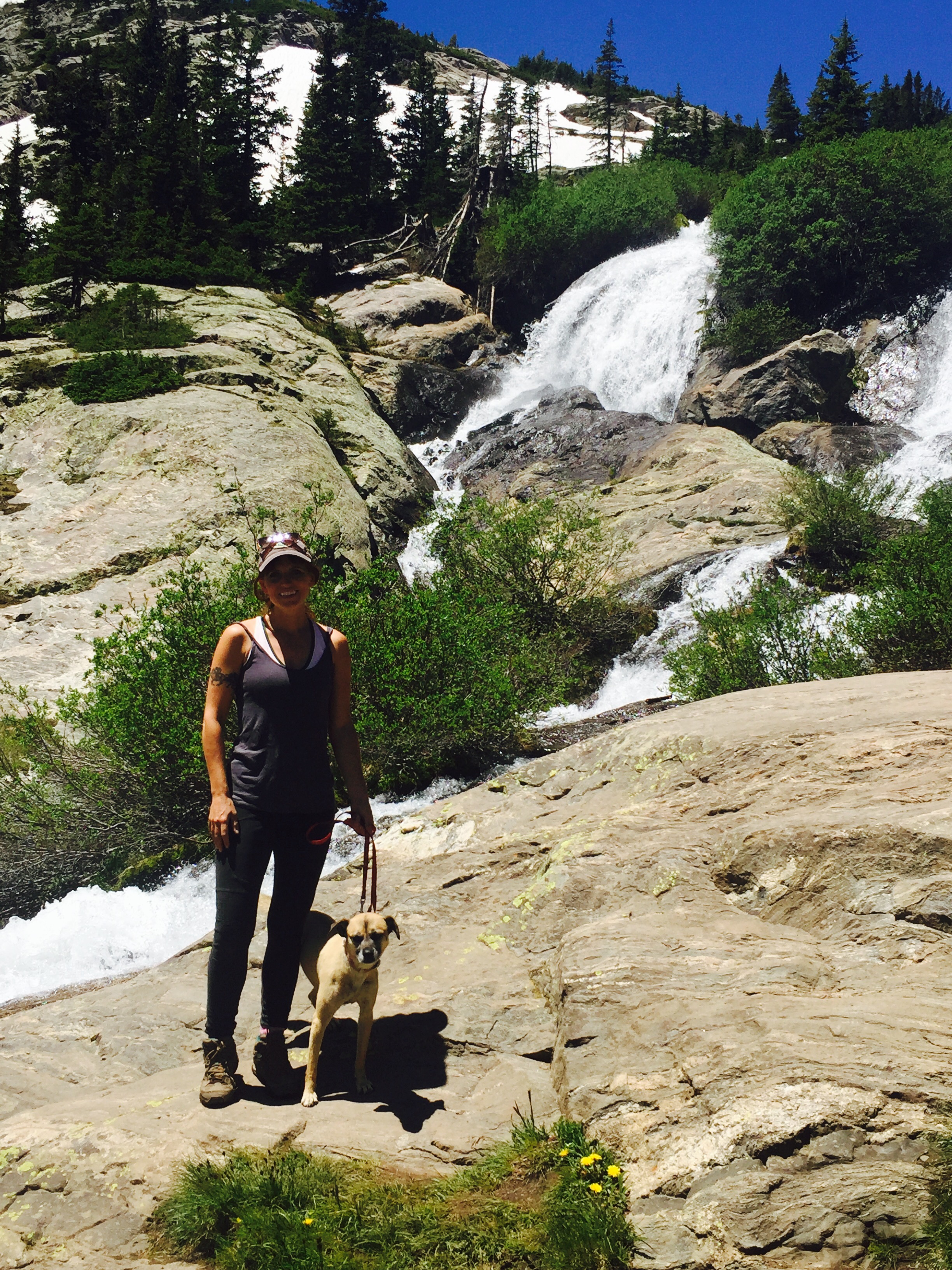 Maybe Breckenridge and I got off on the wrong foot as our first day after camping in to Fair Play google maps sent us on a wild goose chase through the back country roads of Fair Play when navigating us on how to get to Breckenridge. Now I don't usually mind a little off roading but our tow car is old and rickety and not meant for off roading. Therefore driving 15 miles on extremely rough dirt roads to reach the ski resort town of Breckenridge is a giant pain in the ass.
#fuckgooglemaps
Is exactly how I felt before we finally, finally found our way back to the actual highway and Hoosier Pass eventually where we took our old lady to the top of her first 12,000er.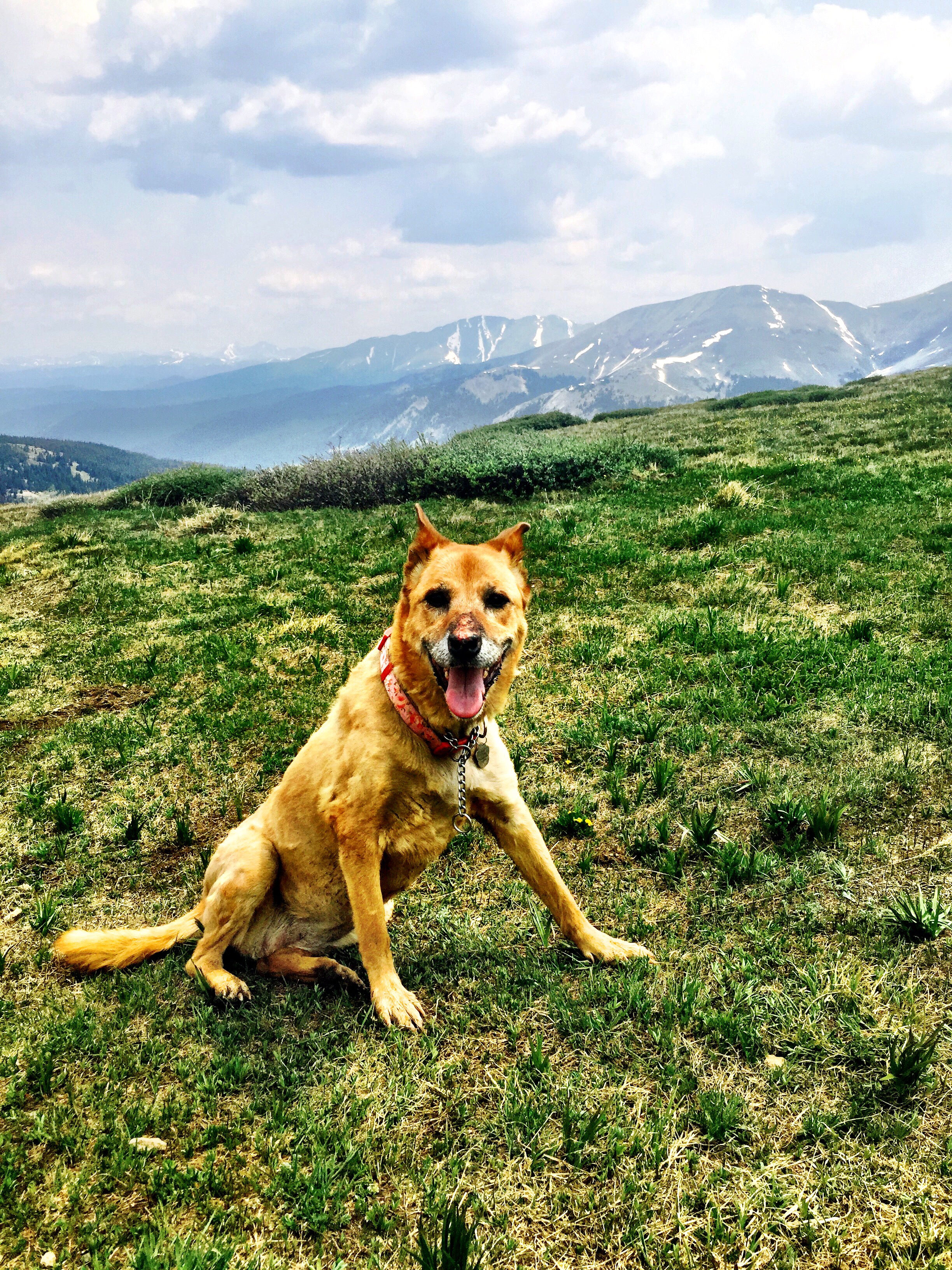 It was very climatic.
This old lady dog, Candy had the time of her life at 12 years old scaling mountains, eating grass and playing in the Colorado snow. It's crazy how a steady diet of exercise, glucosamine, coconut oil and sweet potato is rehabbing this senior citizen. Or maybe it's all the biting at the Fountain of Youth she has been doing (Candy insists on biting the water in creeks and rivers as opposed to drinking it)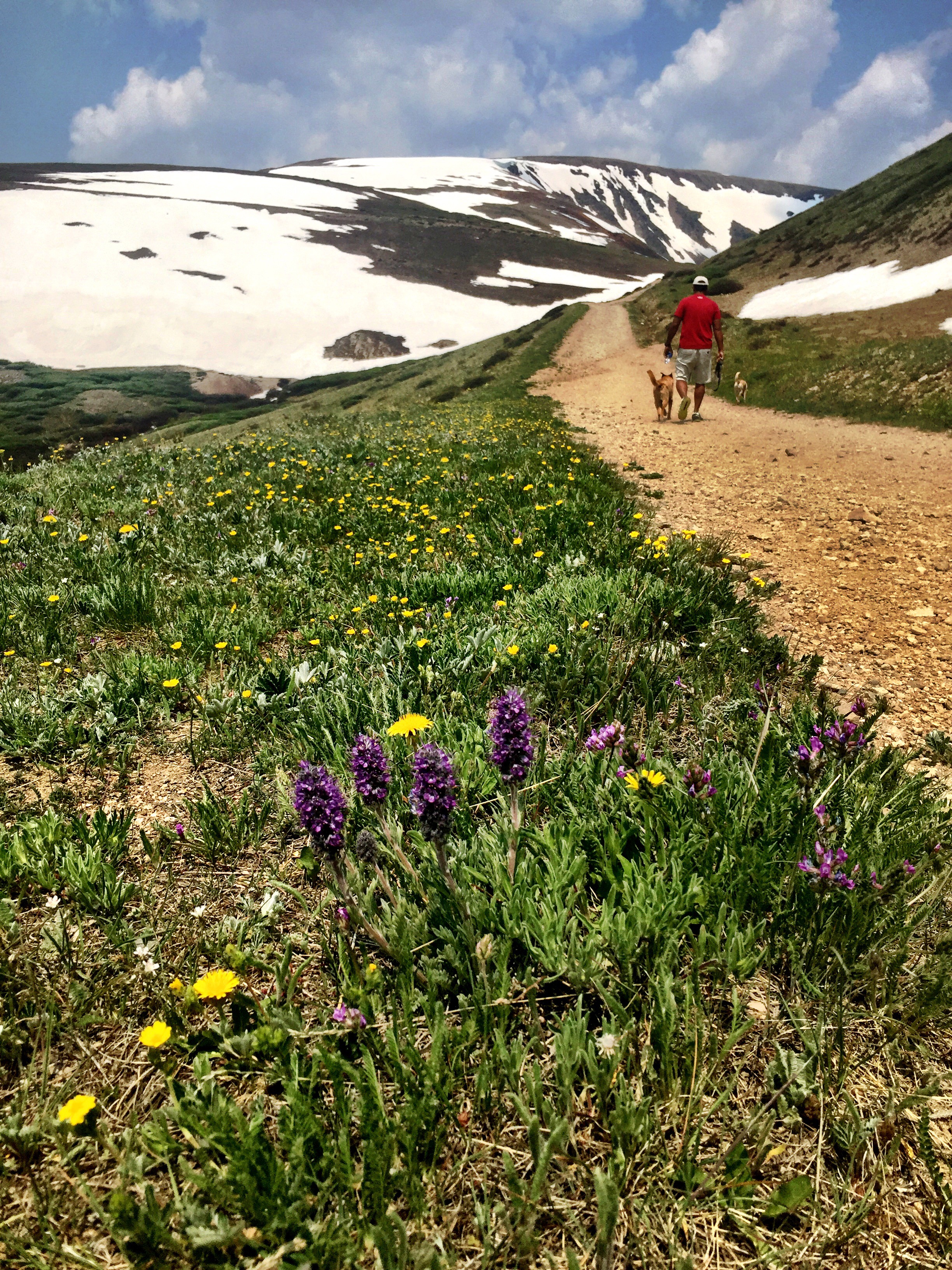 After the hike we made the mistake of driving into the town of Breckenridge to grab some groceries. Wow, was that ever a mistake. Breckenridge was a cute little town but the village area was a shit show of traffic, congestion and construction. Not fun at all on hills in a stick shift little SUV.
I left Breckenridge so not impressed with their mountains, their trails and their town. Maybe it's because we just left gorgeous Telluride where all the mountains looked like they were straight out of a Swiss postcard but Breckenridge did not impress.
Mainly our camping experience in Fair Play, Colorado was a real pain in the ass when we felt it was to windy to even sit outside and fish. That of course meant it was way to windy to fish at the little creek that ran parrell to our campsite.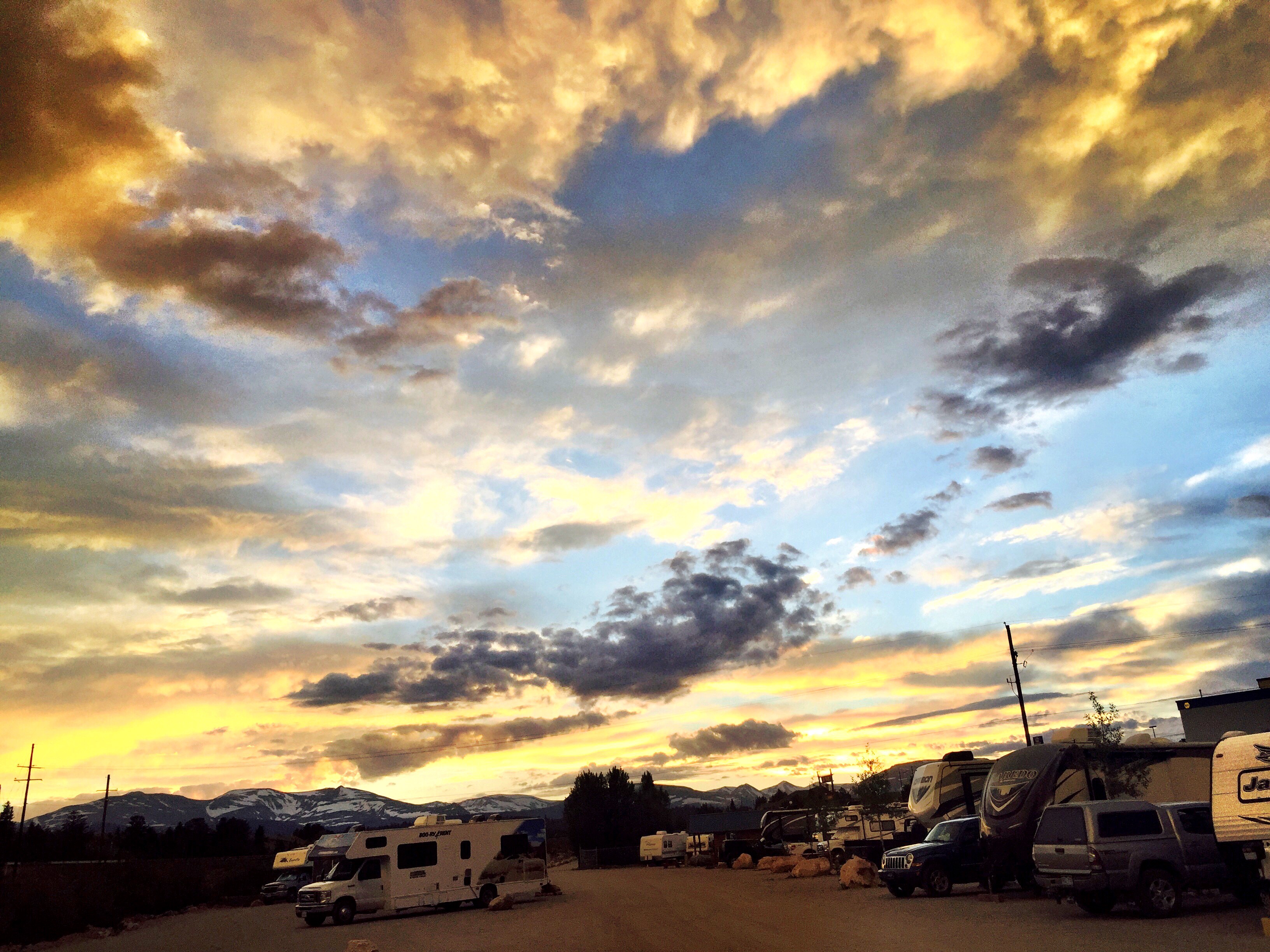 The sunsets at Fair Play were beyond amazing though, I guess not surprising because Colorado is so awesome (I mean aside from way to touristy Breckenridge )
After I wrote out this whole blog I googled Middle Earth. I have never seen the Lord of the Rings and it sounded like a terrible place and now I see that it's actually a stunningly gorgeous land. Whoopsie.