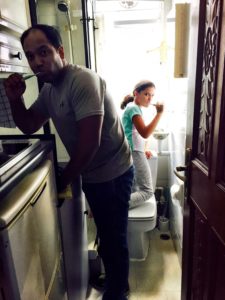 Living this keto lifestyle I don't really miss foods chock full of white flour and sugar such as bread or donuts or oatmeal. Although give me a corn tortilla any day and twice on Sunday. One thing I have been craving hardcore is Asian foods. I could so go for a Rainbow Roll right now studded with salmon and yellowtail and yes, that oh-so-delicious sushi rice. But can you really make Chinese food or Thai food low-carb? Believe it or not, you can even make sushi rolls like my wild salmon stuffed Sarah Palin Roll keto-friendly. How you might be asking? The answer, no, it's not lipstick, but creating healthy and delicious keto Asian foods is actually easier than you might think.
Cheesy keto lobsters; A Hong Kong farty delicacies
When my wanderlust took me to Hong Kong many years prior to a global pandemic I inhaled a lot of cheesy lobster. ( And fish balls, but that is another story) Why are the people of Hong Kong so happy to combine lobster and Hong Kong's version of fondue? I really don't know, but it was one of the only keto-friendly dishes I found to eat in this Cantonese food capital on the eastern Pearl River Delta in South China. I don't think anyone in our cramped four hundred square foot tiny Cantoon Street apartment will forget how gassy that cheesy lobster made me.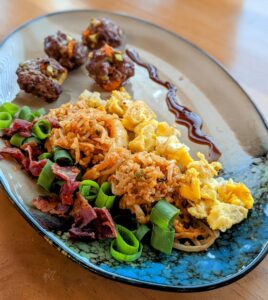 I came across this recipe for Kimchi Fried Rice and I thought OMG I need to stuff that in my face right now. Except I'm trying so damn hard to stay in ketosis! What is a fitness fanatic blogger to do? Luckily with a little research and a few trial and errors, I came up with my own keto version of this Cauliflower Kimchi Fried Rice.
There are two special key ingredients to make this Cauliflower Fried Rice ridiculous good. One, I buy radish kimchi the few times I can make it to the city to the Asian markets. Using high-quality kimchi is a huge deal when making this Cauliflower Fried Rice delicious. Also, don't forget the Gochujang sauce. Fermented chili Gochujang sauce is one of my absolute favorite secret ingredients these days.
So what are the most delicious keto Asian foods you can whip up in your home kitchen?
Miso soup has to be the easiest of the at-home and low-carb keto Asian foods. And bonus! If you have the post-Covid cough from hell as I do, it helps your inflamed bronchia get just a little bit of relief. But what if you are just craving some Asian noodles or deep-fried Korean chicken these days? What is the keto lifestyler lover to do?
Low-carb noodles come at a cost!
Have you ever heard of konjac, or shirataki, noodles before? They are a Japanese noodle made from the konjac plant which is similar to a fiber-filled yam. These fancy keto "Noodles" are high in glucomannan, a type of fiber that has impressive health benefits. Yes, that is right, these noodles are zero calories, low carb and they will help you poo! The diet-changing trifecta!
There are so many brands of shirataki noodles on the shelves of every Whole Foods across the nation. NuPasta and Healthy Noodle make some of the best-tasting ones. I really don't get how these noodles are low carb as yams are full of carbs, but whatever. Never cooked with shirataki noodles? Please, don't be scared. They are pre-cooked so actually very easy to deal with. Try out this easy and low-carb Broccoli and beef with keto noodles. You won't believe how great this tastes for being low-carb!
The other thing you need to know about shirataki noodles, well okay one of the most important things really, well they are known to sometimes smell stinky when you open the package. This is the price you pay for noodles with no carbs! You have to rinse them and rinse them and rinse them to get that smell out of the konjab plant. After you have given your shirataki noodles a good old-fashioned bath you are ready to get started making some keto Asian foods!
To bread or not to bread? That is the question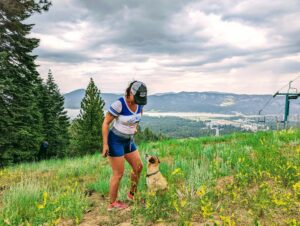 I had just hiked ten miles round trip up a mountain and then back to my cabin under the pines in Big Bear Lake, California. I was starving and craving some Taiwanese Five Spice Fried Chicken with chicken thighs breaded and fried to perfection. But my keto needs were getting in the way! I sat under the Jeffrey pines in my backyard paradise googling keto Asian foods and salivating more by the minute as I looked at recipes for Pad See Ew.
There had to be some options for a keto-hungry hiker like me! If you too are a keto-hungry hiker and craving some keto Asian foods, there is hope for us! And it comes in the form of shirataki noodles, xanthan gum or potato starch. These are three ingredients you should buy in bulk if you, like me are craving keto Mongolian chicken.
I was on the hunt to make some keto-friendly fried chicken thighs for my family that were not coated in almond flour and pork rinds. Which is a great combination for my Keto Piggy Onion Rings but this combination just does not stand up when you smother it in delicious Asian sauces.
Have you ever tried xanthan gum? No, you don't chew it. This is your low-carb answer to cornstarch as a thickener. Yeah, that is the keto lifestyle for you. You may be cooking up some tasty low-carb dishes and eating all the cheese that you ever wanted but man are some of these ingredients hard to pronounce! What the hell is cassava anyways? (I actually know exactly what cassava is. This nutty root veggie from South America is so popular right now, in every low-carb chip Whole Foods carries and it's one of the worst tasting of all the healthy foods in my opinion, second only to pea protein) And then there is lupin flour? Isn't that a beautiful flower?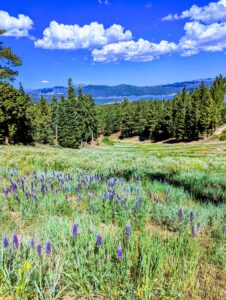 Living two hours east of Los Angels under the pine trees of Big Bear Lake in this ski town, planning out all these Asian meals I want to make means making a special trip down to the city to shop at three different health food stores and the Asian market. We love our life here in this rural mountain town until I realize I don't own any black vinegar, dark soy sauce or Shaoxing wine.
So what special Asian ingredients should you pick up at the Asian markets? Are these authentic ingredients chock full of MSG? Well, they could very well be. You know Whole Foods does not carry the most authentic ingredients like Shaoxing wine and Thai soy sauce. I'm sure there is a reason for this.
So do I have you convinced yes, you can keto and still enjoy Asian foods? Just make sure you stock up on the most crucial of those ethnic ingredients like dark soy sauce, sweet soy sauce, and Gochujang sauce. Don't forget the Korean Bulgogi sauce also. You can easily make your own Bulgogi sauce, like this easy recipe but I have a brand I love from the local Asian market and I buy five or six at them at a time. Always use way less of sweetness like honey or agave when creating keto Asian dishes. Or substitute with a dash of monk fruit.
Happy keto-ing!