Summertime in a resort town. Sitting down in my backyard for the first time today I can literally feel the pine pollen landing on my arms. Good thing I don't really care that much about getting dirtier than I already am. I spent the day trekking up a dusty mountain trail in my new Kuhl hiking shorts. (Kuhl basically means fun in Scandanavian btw) I was already covered in so much dirt (Or trail magic powder) by the time I finally found five minutes to sit down in the backyard. By then it was 4 pm. I had not actually sat down since eight a.m. that very morning when I ran out the front door, clutching a keto protein shake and wearing my new short shorts just delivered from this Salt Lake City-based outdoor company. After I took a family on a tour guide-like trek through the wildflowers of the San Bernardino National Forest, I spent a sweaty afternoon attempting to remove just one coat of that mustard yellow pollen from everything in my house. It's basically useless this week. My Flemish rabbit-like fat Norwegian Forest Cat is no longer sky grey after rolling in so much yellow pine pollen. He's a slightly yellow bunny rabbit this week.
Before I could finally, finally relax in the backyard in my new Kuhl hiking shorts after trying desperately to remove all the yellow from our home, I had to at least attempt to pull some weeds in the garden. The weeds were growing higher than my lettuce and our front yard jungle was looking out of control. Obviously pulling w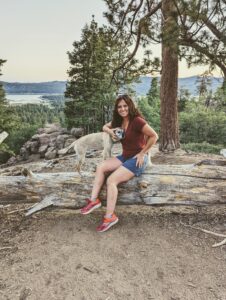 eeds involves a lot of bending and getting in weird yoga-like positions. Guess what? No wedgies in these short shorts, they were super lightweight on this hot summer day and comfortable for all these activities. Honestly what I really like about these shorts is the material is comfortable but seems high quality. Some of my favorite shorts I bought last summer lasted a month and then I had holes in the crotch. These Kuhl hiking shorts feel like they will tough it out with my crazy outdoor active lifestyle.
Summertime and the living is easy
It's the first week in June in Big Bear Lake California and that means two things; The pine pollen is floating down on that mountain breeze and the carp are jumping and jumping and um doing other fishy things in Big Bear Lake. Don't judge this oily freshwater fish for canoodling and humping in the finally warming up waters of Big Bear Lake. Here in Big Bear, the invasive carp are not popular. They are intrusive and all that frisky fish tomfoolery at the surface of this alpine lake has the carp fishermen out in boats with crossbows ready to fish on.
Bony oily fish have feelings too and this first week in June has all residents in Big Bear feeling good about life and even the fish are feeling frisky. The weather is finally in the eighties at six thousand feet. Summertime in the mountains has everyone feeling good. Except for all that pesky pollen. I feel like my house and my pets will never be clean and not yellow again.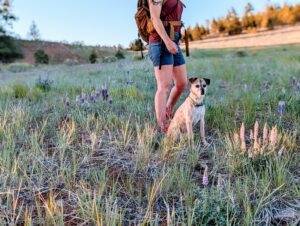 This is life in the mountains of southern California. And it's a good one as summer dawns on us at last with yellow pollen coating our Subarus. Even if I do have to get up at dawn to go for a trek in my new Kuhl hiking shorts. So I'm a little picky when I try to pick out a good pair of hiking shorts. I really don't enjoy wedgies. That makes trekking fifteen miles in the morning uncomfortable. As a hiking guide here in southern California I do tend to host families and as much as I want to stay cool on a summertime hike, I also don't want my entire larger than normal Covid 19 lbs hanging out of the back of my shorts when there might be little kids just trying to enjoy nature and not "Hey mommy, why is half that ladies bootie hanging out of her shorts?"
The hunt for a pair of summertime short shorts that do not offend anyone but yet still keep me cool and comfortable in this crazy outdoor lifestyle I live is not always easy. My new Kuhl hiking shorts absolutely did not disappoint. Up at dawn this a.m. after no sleep w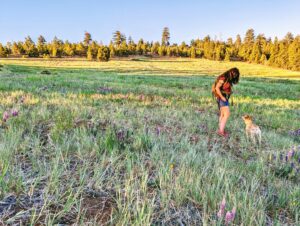 hatsoever the night before I led y trekkers up one of the most scenic trails in Big Bear Lake to watch the sunrise as I literally watched the pollen falling out of the Jeffrey pine trees on the alpine breeze. (I say breeze but we had 30-mile-an-hour wind gusts on this June a.m.) My first time wearing these Trekr Kuhl short shorts that I had shipped to me in Inkwell blue and I just loved how comfortable they were without riding up and didn't show off my whole bootie for being on the shorter side. I kind of want them in every color now.
It's three weeks now until my next globetrotting hiking adventure and I am counting the days until I can hit the trails of the eastern Sierras again. And I'm quite sure I will be packing these Trekr shorts in my motorhome closet when I begin packing. Let the summertime adventures begin!
Love these cute short shorts? Looking for a pair of hiking shorts that are comfortable but won't show off your whole bootie? Click this link for more info on these great hiking shorts.