Dear keto, I have enjoyed embracing your egg crepes and your zero-carb summertime pineapple jalapeno cocktails but you are not for me in the long run. Yes, keto, I may be breaking up with you. It's been a fun six months of ketosis thanks to shirataki  Low Carb Broccoli Beef Chow Mein and keto low carb salmon rolls. but a girl can only take so much, (Grass-fed butter as a snack)
I mean, I really enjoyed using pork rinds as a garnish because who doesn't need more pork products in their diet? At the same time, I'm tired of sweating out grass-fed beef oil. When I have bacon fat leaking out of my pores, it might be time to cut the cord. I tried this whole ketosis nonsense and it's just not for me.
Hey keto, we need to talk
I've been trying to give this keto diet another go. I've been trying to be in ketosis for weeks now. I've been intermittent fasting until I'm half-starved. Some mornings all I drink is just some delicious Bullet Coffee until noon or one most days. Here I am after twelve days of snacking on organic butter I've lost exactly one pound. I do feel fantastic when I'm with keto; I have so much energy! But I don't feel like I am living my best fitness life staying in this toxic relationship; With bacon and pork rinds and more bacon. Hey keto, we will always have butter coffee.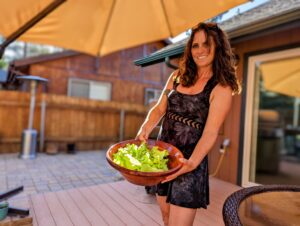 Hey keto, it's not me, it's you
But I mean, seriously, this is just not the overall lifestyle for my personal health. I do enjoy eating as much cheese and bacon as I can shove at my face but I just can't get used to chomping on butter like a snack. I may be krazy for keto these days but I am missing sweet potatoes and beets hardcore. Keto for me is an interesting lifestyle to explore but it's just not for me in the long run. Not many things can make me crash out of ketosis, but this healthy and wholesome sweet potato breakfast pound cake is one of them.
With that being said, keto, yes I am leaving you. We will always have those grass-fed bullet coffees during sunrise as the morning world awaits and I sip on the most delicious dark roast coffee alive with cinnamon and coconut oil but I feel like my veins are clogged with grass-fed butter and bacon fat.
So I have left you, ketosis and all its crazy energy glory. I have left you for this sweeter than you Sweet Potato Pound Cake. And you know what? There might be other pound cakes down the road! I may feel like a ricotta cornmeal pound cake one day! I just might! The world is my oyster (Or my Cauliflower Crack Tempura now that I am out of ketosis)
I need to find myself (In the bread aisle of Whole Foods)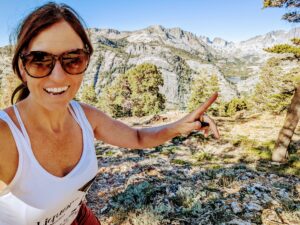 I may even give in to Blueberry Breakfast Cookie Muffins someday soon. These are the very best to take on a fifteen-mile morning trek up a mountain pass. And let's face it if I just trekked fifteen miles in the eastern Sierras mountains, Don't I deserve some carbs? Sorry, keto, I deserve better than you. Like Whipped Shortbread Cookies. Life is too short to be in ketosis. There are other carbs in the sea (Or bakery) The day before we left for our three-week eastern Sierras camping vacation I whipped up a batch of these delicious sweet potato muffins for my hiker's breakfast.
You had me at Sweet Potato Muffins
I don't know if this is goodbye forever, keto. I might relapse after I OD on sweet potato and beets for a few weeks. But just remember, we will always have butter in our coffee. Goodbye ketosis. Hello, sweet potatoes.
So you are officially out of ketosis. What to do now? Well if you are anything like me, you might be craving Beet Dark Chocolate Cupcakes or Sweet Potato Muffins. These easy breakfast muffins are a perfect breakfast if you are on the go and don't care if you are in ketosis or not today. This is my gluten-free version but you can also substitute cake flour for the almond and coconut flour and enjoy all that gluten.
Sweet Potato Candied Ginger Muffins with a Coconut Maple Glaze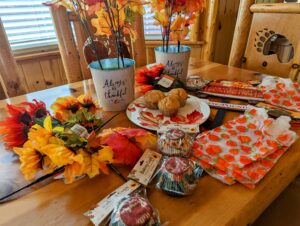 Ketosis be-damned Sweet Potato Pound Cake
3 cups almond flour
1 cup coconut flour
1  teaspoon baking powder
1/4 teaspoon baking soda
1/2 teaspoon salt
1 teaspoon vanilla
1 cup salted butter at room temperature
1 teaspoon cinnamon
1 teaspoon ginger powder
1 teaspoon cloves
2 cups cooked sweet potatoes, mashed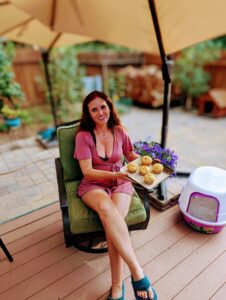 3/4 organic white sugar
1/2 cup good quality maple syrup
6 eggs
1/4 cup candied ginger, chopped
Coconut maple glaze
1/2 teaspoon ginger powder
1/2 cup coconut milk
3 teaspoons good quality maple syrup
Are you ready to get the hell out of ketosis? Bake these muffins today! Preheat your oven to 350. Cream the butter and sugar then add the eggs and vanilla. Mix in the sweet potatoes and all the dry ingredients until well-mixed. Fill muffin tins with batter and bake for at least an hour. When slightly browned, turn the oven off and leave in the oven for twenty minutes. Remove the sweet potato muffins from the oven to cool.
Mix the glaze and glaze the muffins once cool to the touch.
Shove in your face because ketosis be-damned!