To some people sourdough might just be a slightly sour white bread or possibly an almost forgotten story about the gold rush years in California. It doesn't mater how many times you have been to that famous wharf in San Francisco, once you have made your own sourdough starter from scratch it blows your mind how extremely delicious this tasty carb filled masterpiece is.
Growing up in a mountain town that had a big part in the gold rush years in California I have heard a lot about local history, gold mining and so on. I live in a mountain resort town where donkeys still roam leftover from the gold rush days, and break into our neighbors trash. They are one of the few remnants from the gold rush years.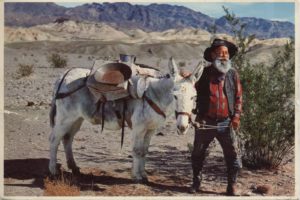 I grew up going gold panning in our local creeks for local left over gold from the gold rush days. (Yes, my childhood was awesome, back in the day before iPhones) Now I spend my mornings here in our ski resort town mountain biking or trail running past abandoned mines left over from the gold rush days back in the 1860's when this area of southern California, formally known as Belleville was once so happening it was the county seat. It's hard to believe that Belleville, now the area I trail run through called Holcomb Valley, once housed nearly 10,000 hardy gold miners and residents.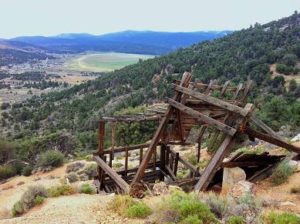 And I like to think the best sourdough bread south of San Francisco. I feel like a lot of people just don't know that sourdough originated during the gold rush years because of its durability and the relative ease in which to get active yeast back in the day. (This was before the days of Amazon Prime, which is where I purchase my mother or sourdough starter these days.) That's why areas like Alaska and San Francisco are so crazy for sourdough everything.
I feel like the area I live, the ski town of Big Bear Lake should embrace this awesome sustainable food too but here in 2017 it's just not happening in this ski town.
Up here at 6,000 feet in Big Bear Lake, the meadows of Holcomb Valley (Where Belleville used to lie) are a gorgeous area to run through in spring, summer and fall. Even in the winter time I spend my days snow shoeing here. When I complete a twelve mile run it gets me thinking damn I deserve some carbs.
Is it time to make sourdough pancakes yet?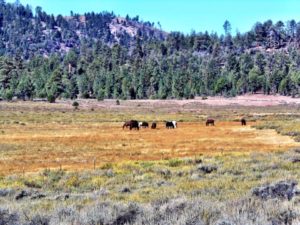 When I traveled through Alaska ten years ago I was happily amazed to see that this state was still stuck in time, sometimes it seems to a simpler time and place (Not quite the gold rush day, but definitely possibly stuck in the 80's) I inhaled so many sourdough flapjacks back in the day in Alaska and on those sunny June mornings, inhaling slightly sour flapjacks and reindeer sausage in the warm Alaska summer light I never really considered where sourdough originated from.
Our how truly awesome this yeasty mother could be.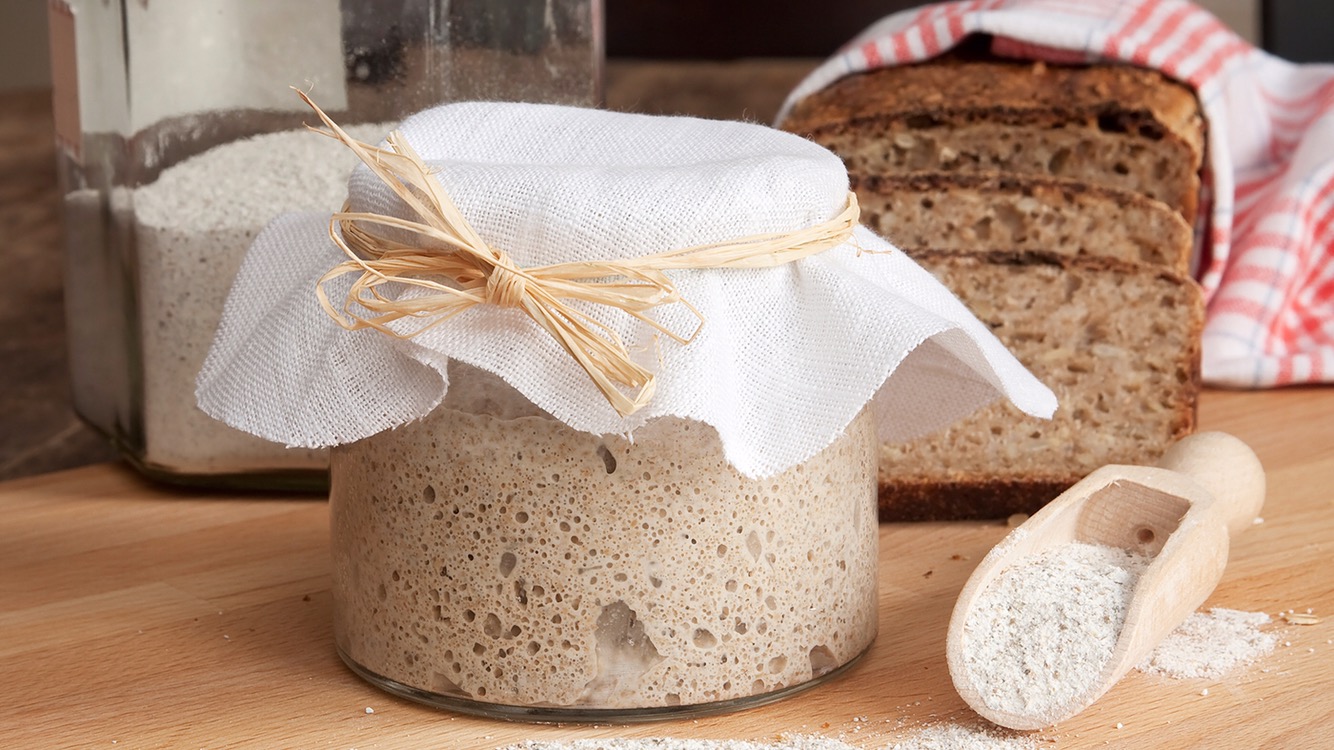 Back to the modern days, I'm kind of obsessed with sourdough. And yes, when you start your own sourdough starter the original batch from which you make all the others is called the mother (Just like in beer brewing) If you love sourdough the way I do, you should get some mother, you really should.
I bought mine off of EBay, Amazon sells it too so in two days or less you can have your own mother, sourdough starter at your front door and on its way to your kitchen.
Welcome to sourdough.
It's a awesome new repertoire to add to your kitchen lifestyle.
Be patient with your starter
Sourdough is a work in progress.
Don't just wake up one morning and decide to make sourdough pretzels. That is what I did.
Than I did a little research and learned it takes a week to make sourdough starter from the mother I bought on EBay.
I've always loved the crusty sour bread bowls, I mean they just taste so great full of homemade clam chowder or crab and artichoke dip!
Making your own sourdough everything
Once you go sourdough you can never go back. Sourdough is just so awesome once you have made your own. Start with a bread bowl and move on to English muffins, pretzels, well the list goes on and on. If it's a carb, you can make it into sourdough goodness!
My favorite sourdough recipe is from of course, the king of flours, King Arthur Flour.
There is nothing that completes a Oktoberfest meal better than a homemade pretzel. It's actually dawning St Patrick's Day in a few days now and instead of Irish soda bread to go with our corned beef we are going to enjoy homemade sourdough pretzels along with our corned beef and cabbage. I know, a bit random but sourdough pretzels go great with green beer, right?
Sourdough starter is great for teaching kids history!
Of course this works better if you live in California or Alaska, states that really had a big hand in the gold rush. Have your kids help make and feed the mother every day to teach them how the gold miners used to make their breads during the gold rush days. It's a great way to give kids a hands on history lesson and make it a little fun for them!
My ultimate favorite sourdough recipe
There are so many fantastic things you can do with sourdough once you get the hang of it. My favorite sourdough recipe of all time has to be this amazing Prosciutto studded dip. This tastes amazing scooped out of a sourdough bowl hot from the oven. It's a great party dip.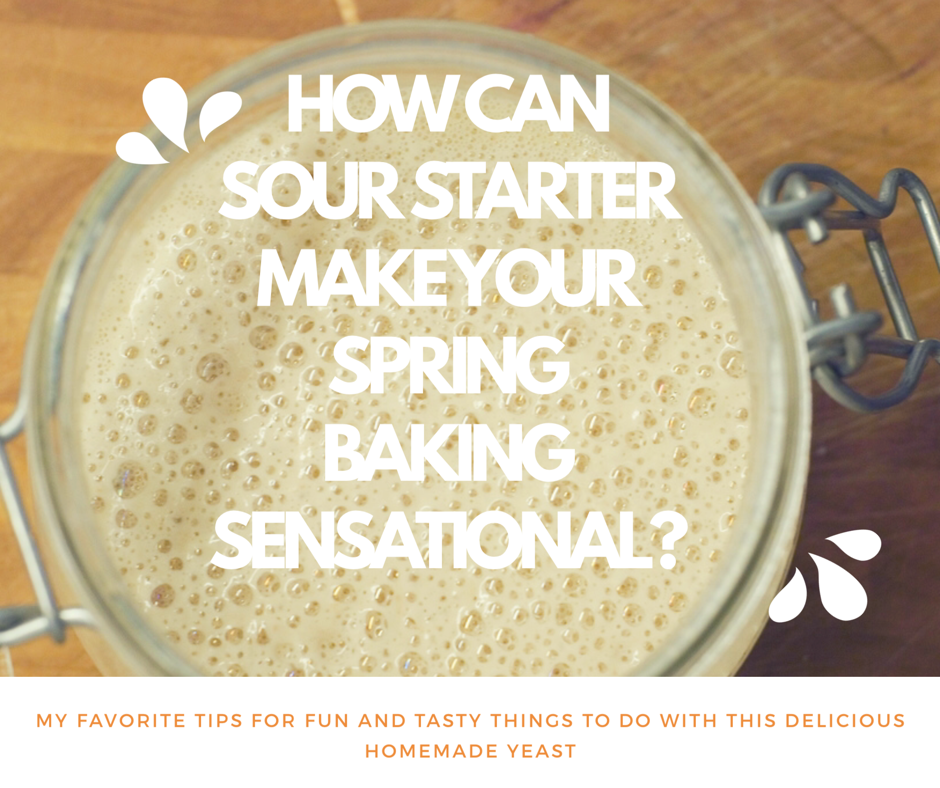 Love this article? Don't forget to pin me!