One hour ago my feet were pounding over a running trail in this forest I love. There was nothing more on my mind than the Cream of Asparagus Soup I had left simmering on my stove for my prework out lunch on this chilly April day.
My legs were flying through the dirt as I made my way through the thick fog on this well known trail.
I heard pops around me as the rain just began to fall into the manzanita bushes and I pushed my self faster to get back to my SUV before the rain really began coming down.
My Asic running shoes pelted the dirt trail as I reached my vehicle.
My phone started going off.
Text message after text message.
Across the country three thousand miles away the Boston Marathon had been bombed.
I'm a trail runner, veteran of two half marathons and I run something like twelve to thirty trail miles a week.
I read these words as I stretched against the side of my SUV;
BOSTON MARATHON BOMBED
The words seemed unreal and did not even make sense to me in my mind.
Friends were texting me
One friend saying "If I had been running Boston this would have been about my finishing time"
My thoughts went to my dental hygienist.
As she had cleaned my teeth four days ago she had cheerfully told me how she was running the Boston Marathon in a few days for the first time.
It was one of the best dental experiences I have ever had. We talked for forty five minutes (With their hands in my mouth; yea it was awkward on my part) about running and our love for the sport.
I can't even remember her name but I hope she is okay.
Earlier this morning a good friend of mine had posted on FaceBook how one of her customers (She is a masseuse) was running the Boston Marathon today. Chery had been mentioning on Face Book how bummed she was that NBC Sports was not showing this race live. I thank thank god for that now; can you imagine if NBC Sports had been showing the race live and you were sitting across the country watching for your friends and family and saw this happen?
I drove home as fast as I could after my race and found myself glued to the breaking news.
My Mom called me to ask me if I had seen this. I could tell from her voice that she was thinking that could have been me; that could have been my daughter who loves to run.
Also I know she was thinking in her heart about the city of Boston itself. Boston is a city my family migrated from to sunny Southern California in the sixties. You can hear that Boston accent in my own voice when I pronounce the word "Quarter." Boston and Dorchester were home to my grandparents, my mom and my aunts when they were young children.
This is such another sad day for our country.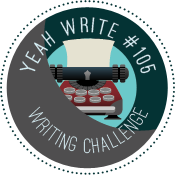 A bombing at a race like this; It just seems unreal.