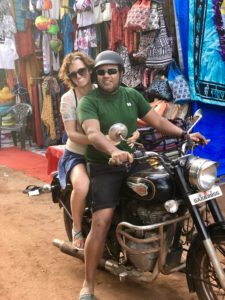 Day sixty of this quarantined life and like so many people around the world I am so ready to get the hell out of my home and back to work. Before COVID-19 invaded our world like a deadly germy parasite, we used to dream of taking trips abroad and weeks away from work. We saved up vacation hours just so we could take time away from our careers and spend our Tuesdays consuming platters of Butter Chicken in Kammanahlli in India. Once upon a time I used to work sixty hours a week at two different jobs and the mere idea of being stuck at home for almost two months would have seemed just silly, and honestly kind of absolutely fantastic. Who would have thought ten years ago as I slaved away making a living, rising before the sun to work my ass off that in 2020 I would be complaining about spending so much time in my home, reading books, blogging and hanging out with my pets? I mean these are all my favorite things to do, right? The spring of 2020 has really thrown the whole world upside down and I can't believe how much I am aching to go back to work. Of course, that could be partly because I really love my job in marketing. (And I really miss petting horses every day at Santa Anita Park.
Every day I open up my closet and pick out which pair of yoga pants I will wear today and I look longingly at my business skirts and collared shirts; My work clothes. I long for the day when I will need to curl my hair, wedge my COVID-15 plus into one of my pencil skirts and wear uncomfortable cute shoes and walk seven miles in one day at work. I absolutely can not wait for this day and it can't come soon enough. I miss my thrift store purchased work wardrobe. I'm not the kind of person to wear sweatpants all day long.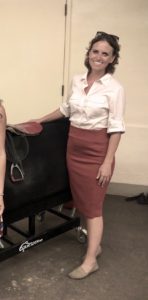 For the time being, I am self-quarantined here at home with my family and my pets. I'm enjoying the backyard being my office on this gorgeous seventy-four degree spring day. It's kind of perfect out but it would be more perfect if I had a real office to go to on Monday morning and a paycheck being sent to my direct deposit sometime soon. We live in a rural mountain town at over six thousand feet above the sprawling concrete jungle of Los Angeles down below our alpine home. In the last sixty days, we have been self-quaratined, I have left our mountain town twice to drive to the largest nearby big city for groceries. Leaving our sequestered home twice in sixty days so I can buy grass-fed cheeses, coconut flour and organic ghee form a real healthy supermarket is just not enough time outside our awesome home for me. I miss dinners after work with friends and the kind of tamarind margaritas you can only get at a real restaurant near Los Angeles. I miss meandering the isles at Whole Foods, smelling organic lavender bath salts, shopping for my favorite kale salad and I miss thrift stores. If you asked me what I miss most about my before COVID-19 life, it would be petting racehorses, eating sushi in a restaurant and thrift store shopping.
Thrift stores; How have I missed you!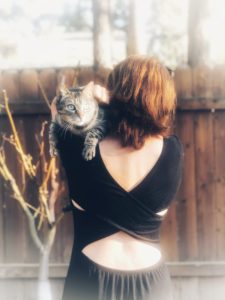 One thing that I can not wait to do when the world reopens is going thrift shopping again. I know, I know of all the things I miss, I really miss finding new treasures at the thrift store. (And paying mere pennies on the dollar for them and helping to ease my carbon footprint.) Luckily last fall I purchased three or four summer dresses right when the seasons were changing that I never got to wear and now it's like I have a new thrift store wardrobe although really, they have been in my closet since October. I know a lot of people during this pandemic live in pajama bottoms all day but after I finish hiking with the pup and stacking cords of wood, I make sure to still shower every day, put on makeup and try to give myself a pep talk that life will be normal again real soon. Or maybe I'm just talking to our plethora of pets. Don't judge.
I can't wait to have a girl's day thrift store shopping outing for summer clothes and some nicknacks we need for our motorhome for summer road trips. Not just that, but like everyone else in the world, I too cleaned out my garage and I have a pile of donations for my favorite thrift store when they open again! All this free time at home just has us thinking about all the things we want to do once we are able to go out in public again. Just sitting at a cafe with an iced coffee or hanging out at the pool with friends sounds amazing right about now! I mean drinking skinny margaritas with my cats in our awesome backyard is also fun, but I miss my friends who don't have fur coats.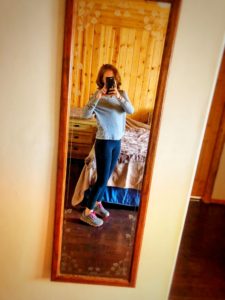 All this free time has given me time to do all those projects I never quite got to before; Helping to summer-ize our boat, stacking two cords of wood, and making this old mirror, a thrift store find for ten bucks, look new again. It's nice to get all these projects done before life goes back to normal and we all go back to work, sometime soon. I hope.
Thrift store finds to get me through this quarantine
This pressure cooker has to be one of my favorite none wearable thrift store finds. We make a lot of Indian food in our household and we make a lot of barbeque ribs so unlike a lot of Americans, we use pressure cookers a lot. When we bought our thirty-four-foot motorhome obviously we needed a pressure cooker to take with us on the backroads of America. I found this vintage looking Sear's and Roebuck pressure cooker at my favorite thrift store for ten bucks a few years back. What a deal! Amazing homemade Indian food has definitely helped me add on this damned COVID fifteen but we have made some unique new Indian recipes like this awesome Indian sambar from one of my favorite Indian cookbook authors. When cooking lentils a pressure cooker comes in so handy and I just love my vintage pea-green pressure cooker I bought second hand. Since we can't go out to eat these days, we find ourselves cooking a lot of Indian food at home and we use this pressure cooker at least once a week.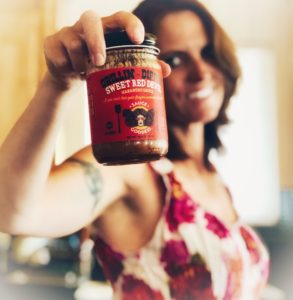 Before the quarantine began, I tried to order some books from our local library and they did not get here on time. Luckily our home library is stocked full of novels, cookbooks and autobiographies, most purchased from our local thrift stores. Thank God, I have a backup assortment of books I have not read yet. It would be a long sixty days with no books to read! Looking for a good ebook to get you through the quarantine? I just finished T.C. Boyle's newest novel, The harder they fall and it was so great. Okay, it actually came out in 2015, but I had no idea he had a new book out and I read this in like two days.
My favorite cookbook of all time was a thrift store find. I love Meera Sodha's cookbook Made in India. Click on the link and check out one of her fantastic recipes for an authentic south Indian sambar with eggplant and runner beans. This cookbook has some of my favorite Indian recipes in it. When my boyfriend's mother visited us last year straight from Bombay, she was so impressed with every recipe I made from this cookbook. With all this time I have on my hands these days, I've had the chance to make a few new recipes from this cookbook that have turned out just fantastic.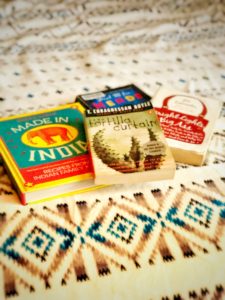 As soon as the world opens up again I am sure you will find me perusing the racks of my favorite thrift store, wondering what that smell is and wishing someone could spray some Febreeze. I can't wait. But until that magical day comes, someday soon, I'll just relax in the backyard in my favorite thrift store dress and read one of my favorite thrift store purchased novels.