I just wanted to be nice to the old lady. Call it senior citizen day, call it Happy Old Bitch Day, I honestly don't care what you call it but I thought I would be a sweet heart and take the old lady for a swim at Lake Powell.
It was 106 degrees at 7 in the evening and I was feeling hot, sweaty and generous. So I invited the old lady to my private beach at Lake Powell.
At least that's what all the other sun worshippers thought today at Lake Powell. I seriously had multiple random folks from Florida say to me
"Thanks so much for sharing your beach with us"
It just makes me wonder why I look like this is my beach?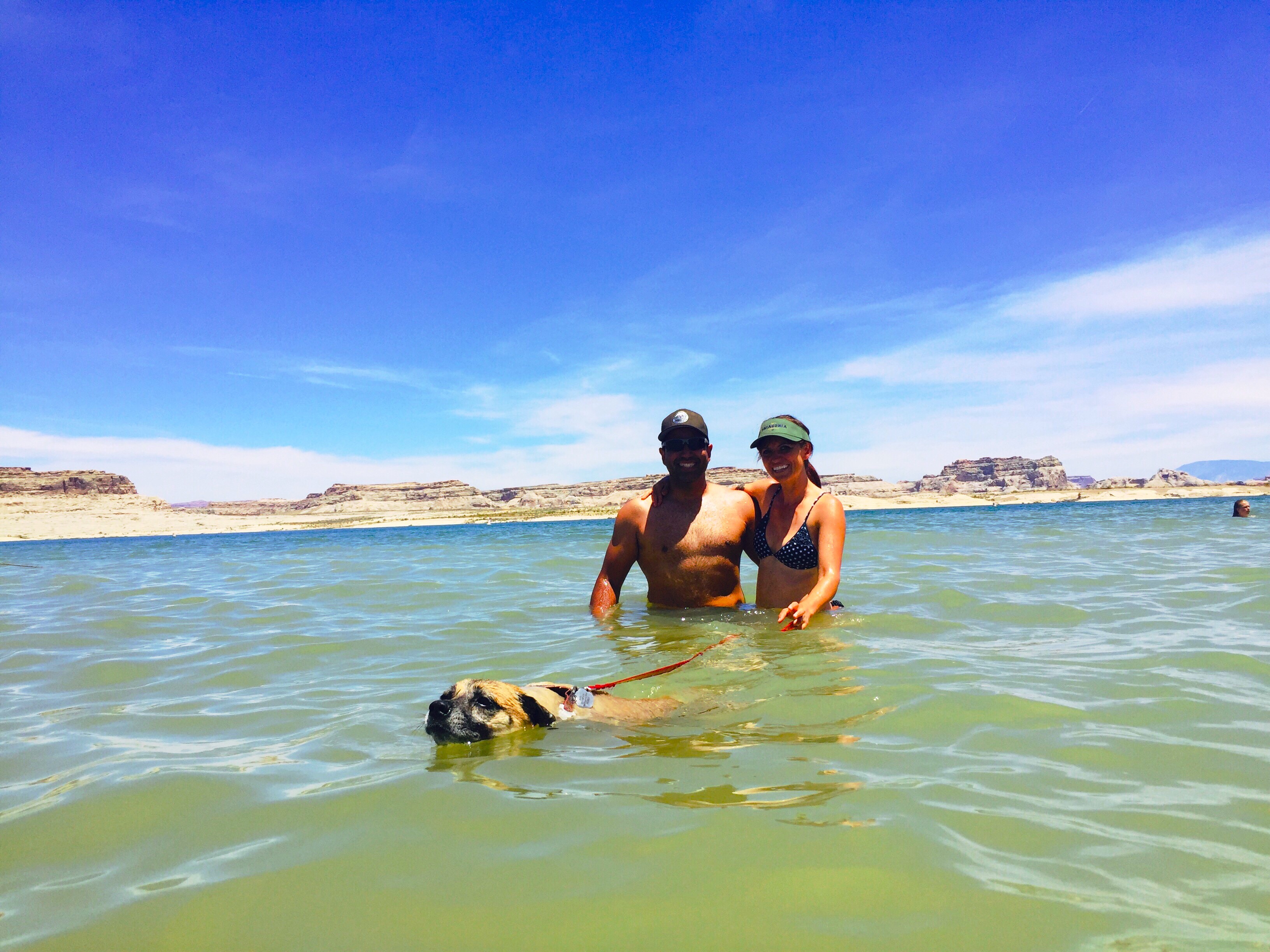 Maybe it's the way I slosh my margarita all over the sand and let my dog poo where ever she pleases.
Seriously dogs are frustrating. You can't ever tell where, or when or how much they will explode from the butt region and I seem to never ever be prepared with the poo bags.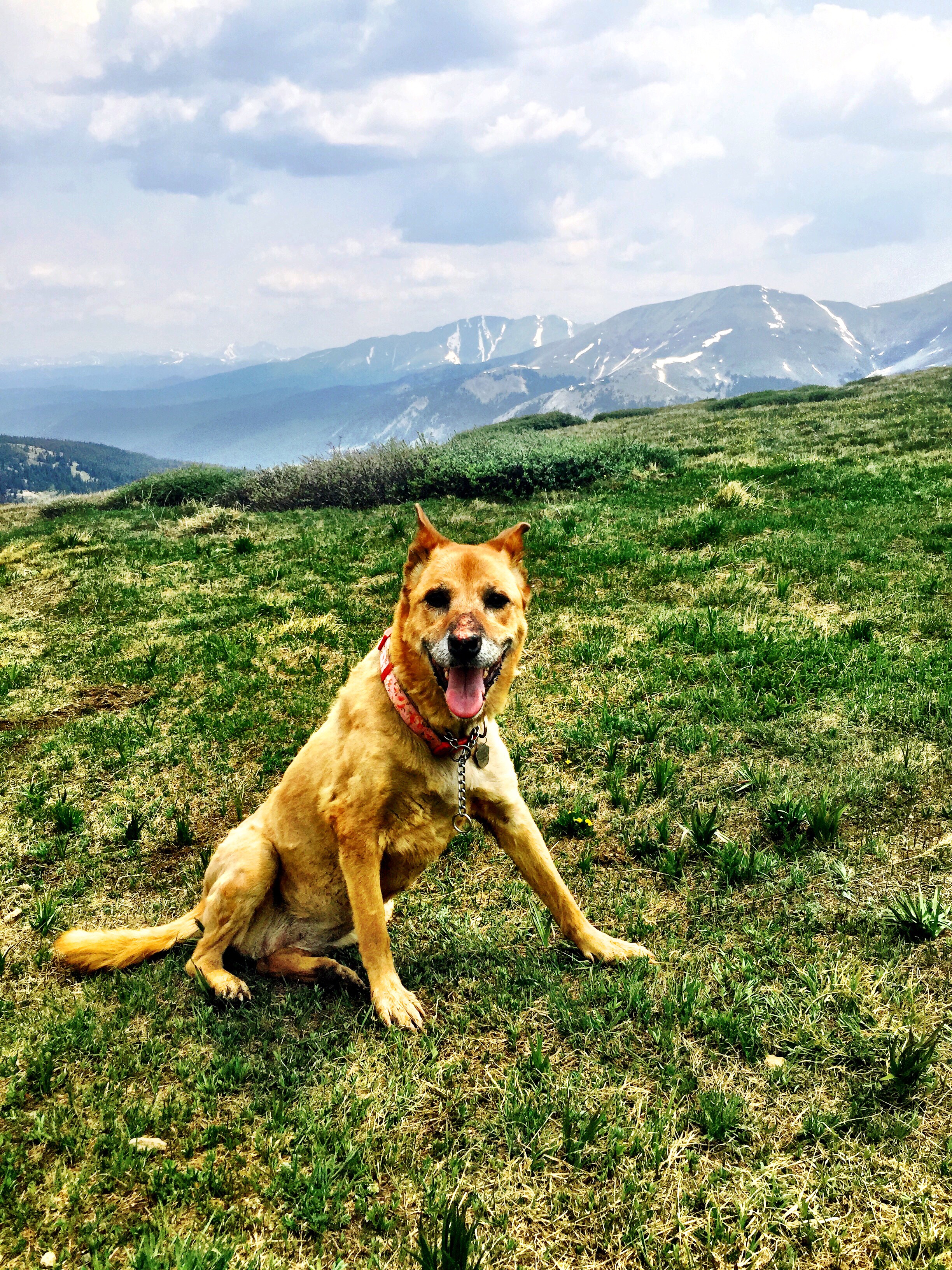 Candy must be used to the RV life after now on her fourth RV road trip. I miss the days when she was constipated.