Lets face it, as Americans ninety percent of us take road trips each year and the hot and sunny summer months are the best times to escape on these family vacations and hit the open road. Being environmentally conscientious on an RV trip may sound like a big joke but it's possible if you love our earth as well as the open road and the great outdoors. (And you also love buying things on Amazon) I personally love this fantastic planet of ours and I see the reality of road trips being a thing of the past some day soon. When my boyfriends daughter is my age I really don't think road trips will be the great American past time they are today and let's face it; Every child deserves that memory of the adults arguing over the Thomas Guide and fighting over choices like Tommy Burger or In and Out.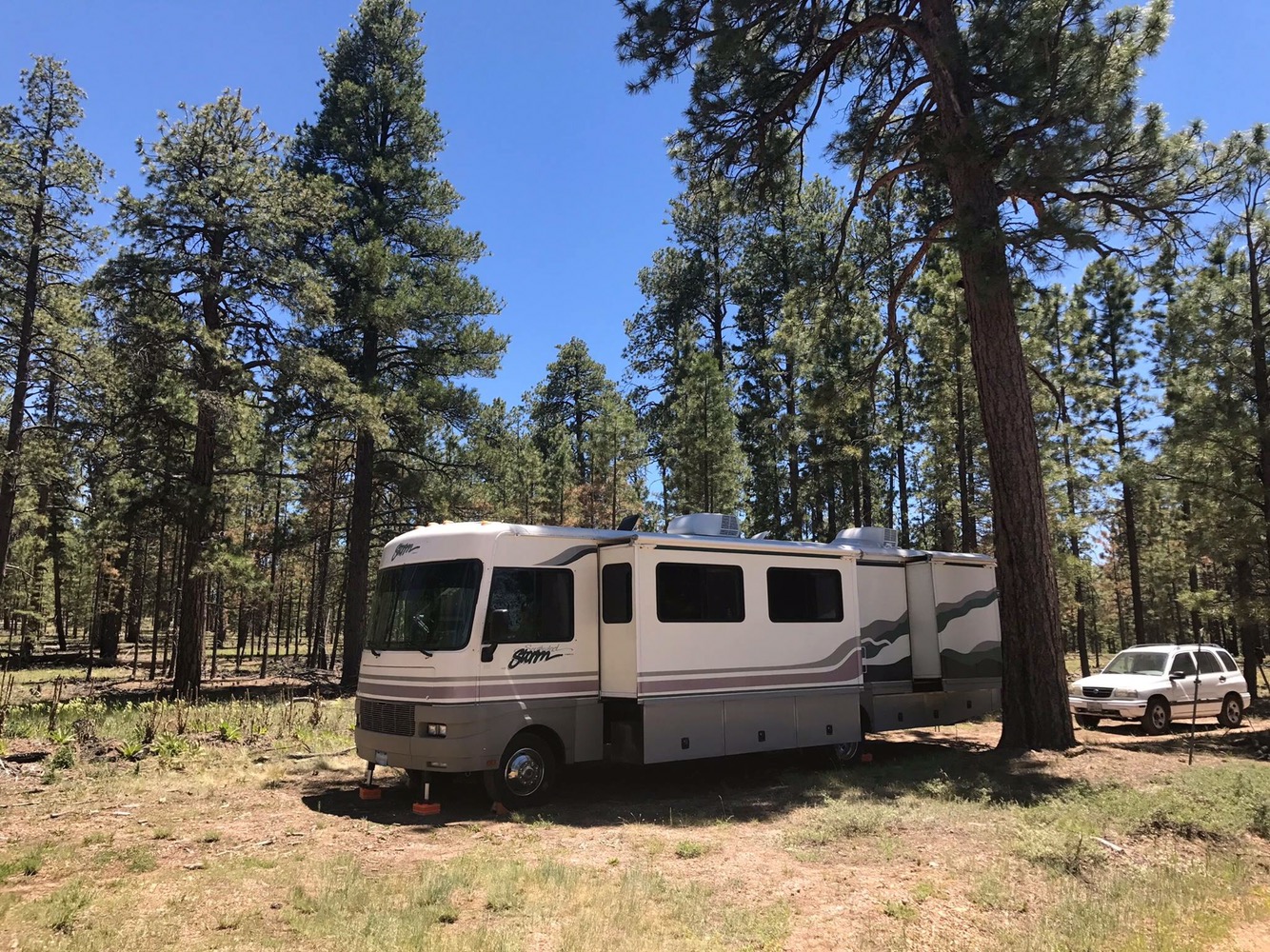 As an 80's child of Los Angeles California, obviously I'm joking; How on earth could you drive a 35 foot RV through the Whittier California, Tommy Burger drive thru? We joke but I'm sure my mullet sportin, Kenny Rogers listening, chili cheese burger lov'in father could make it happen. ( But he might lose the stairs on the RV again)
I may be a child of the 80's and I may have memories of awesome child hood memory road trips that still to this day leave my mother rocking back and forth and holding herself, but even with all the calamities that ensued road trips are awesome! Especially when you are a kid and you can sleep from Vegas to Grand Junction, Colorado. And also not worry about the cost of gas and dear Lord is that a bison on the highway?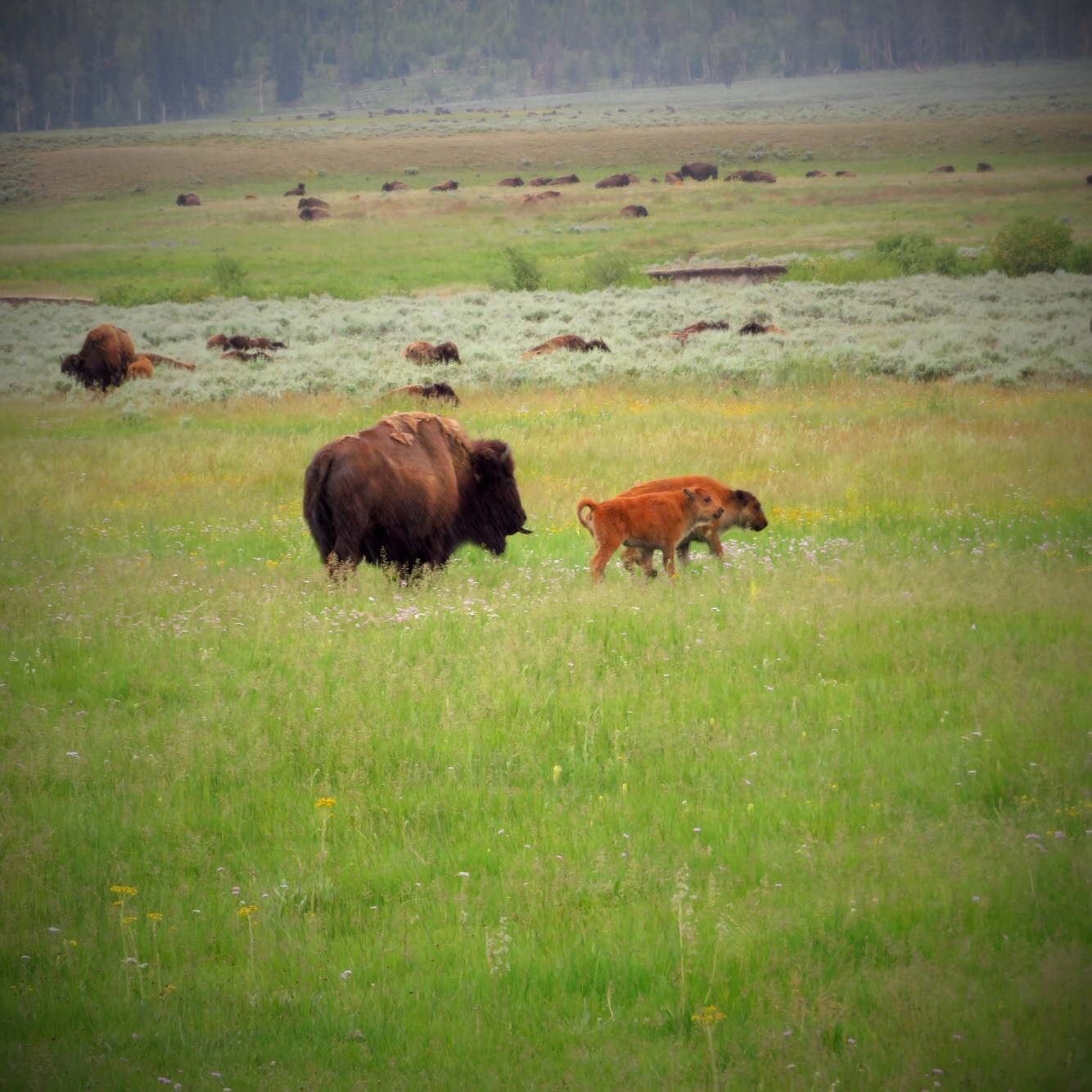 It's easier to be on a road trip when you are a kid and the troubles are minimal (is my iPhone charged? IS MY IPHONE CHARGED?) but when you are an adult the troubles get a lot more worldly,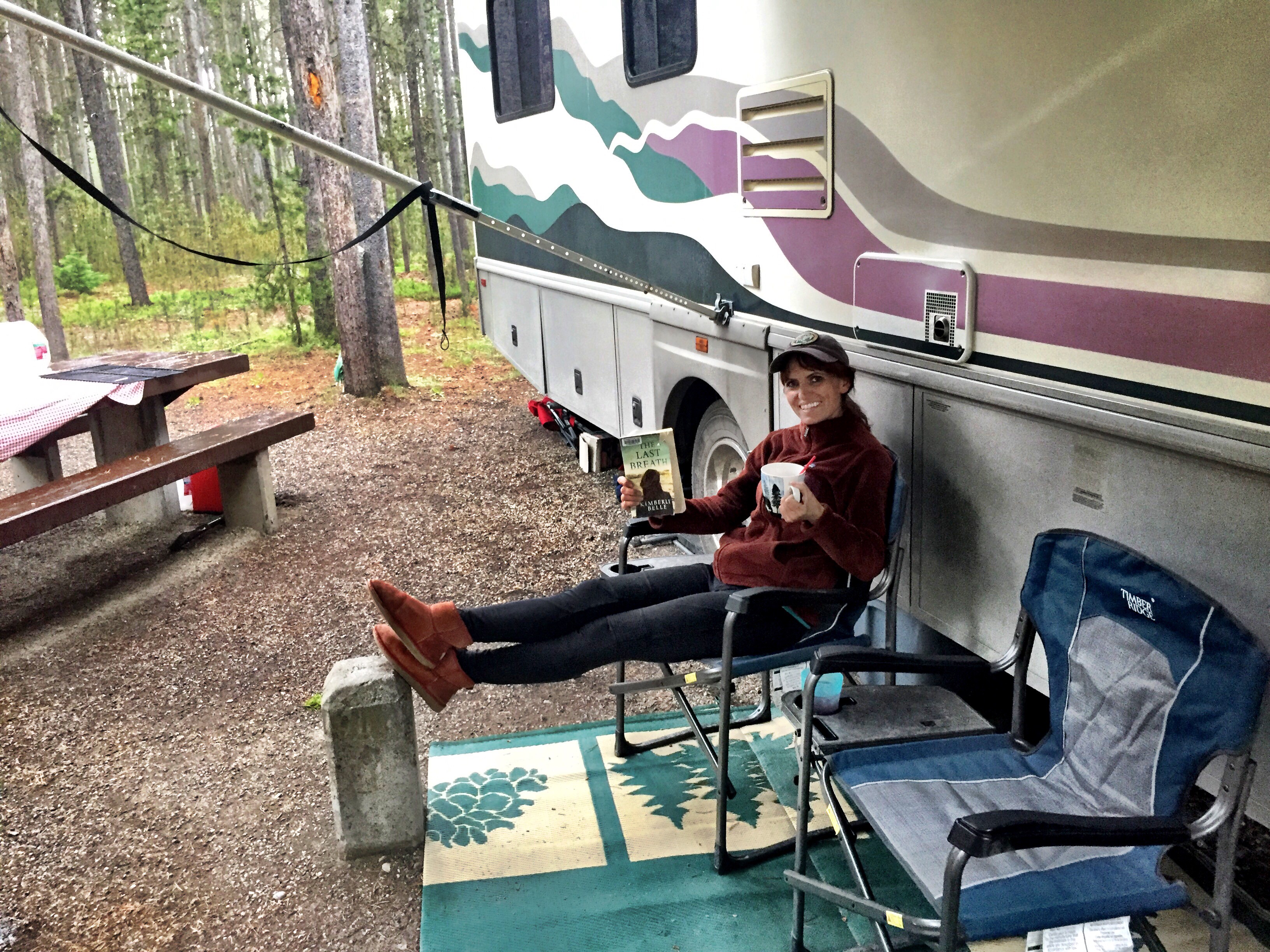 As in we are getting 7 miles to the gallon. I'm pretty sure we are going to environmental hell.
It's hard to feel like you are saving the environment when you are rolling down the open highway in a vehicle that gets (On a good day) 7 miles per gallon. I love to be Environmentally conscientious as much as the next person but I also love vacations and living the good life in our 35 foot RV. When we hit the open roads of America in our 35 foot Fleetwood RV we try to curtail our carbon footprint as much as possible while still enjoying the caravan lifestyle.
Recycling seems to be the easiest tip but when travelling to different campsites it's normally not always very convent. On our recent trip through the pacific northwest I was shocked at how many camp sites did not have a place to recycle! I ended up lugging our bags of cans and bottles from camp site to camp site. Luckily we finally stayed at a campsite with recycling near West Yellowstone and I could recycle to my heart's content! So aside from recycling those cans and bottles how else can you be environmentally Conscientious on s RV road trip?
Install solar panels
The easiest way to help the Earth even as you are getting seven miles to the gallon is to install a few solar panels on your RV. Companies like Outside Supply make installing solar panels pretty easy. I wouldn't recommend installing them yourself unless you have experience as an electrician. It's much safer if you call someone, like this point cook electrician, since they will make sure that they are fitted correctly. But if you do have experience as an electrician you can find the solar panels reasonably priced from WalMart.com orAmazon.
minimize disposable dishes
To help minimize waste and disposable dishes we use plastic cutlery and dishes as much as possible while out on the open road. Sometimes it is a pain in the butt to wash dishes for ten guests when we host a complicated Indian dinner in our tiny RV kitchen but we love our planet so we try. Water consumption may go down when you are not constantly washing dishes but it's so much waste to be constantly making so much garbage.
Water the forest with grey water
Some camp sites make it legal to dispose of your grey water on plants. Check with your campsite host before doing this as every campsite has different rules and you for sure do not want to do anything illegal while enjoying a summer in the great outdoors. Help keep those outdoor plants green and happy when it's allowed!
Keep campfires small to minimize pollution
Who does not love having a camp fire whilst camping? I myself relay enjoy relaxing at the end of a day with a cocktail by the campfire but I also love our earth and the smoke a campfire produces is really bad news for the environment. While trying to be environmentally conscientious on a RV trip try to only have a campfire on the colder nights. The earth will thank you later!
collect pet waste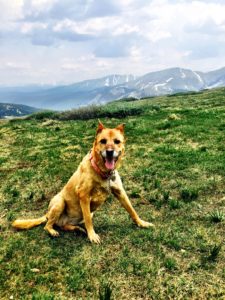 No one likes poo. I certainly don't but one thing you can do while camping is don't forget the poop bags! Always clean up after Fidos messes and leave your campsite cleaner than you found it! We love our mutts but we don't love the messes they leave behind!
Select an environmentally friendly tow car.
If you are towing a "Toad" as we caravan holograms call our tow cars, try to pick one that is better for the environment. Even if you can't afford a Prius ( Back to that whole RV getting 7 miles to the gallon again and spending all that money on gas) try to purchase a tow car that gets great gas mileage for your side trips when the RV will be parked.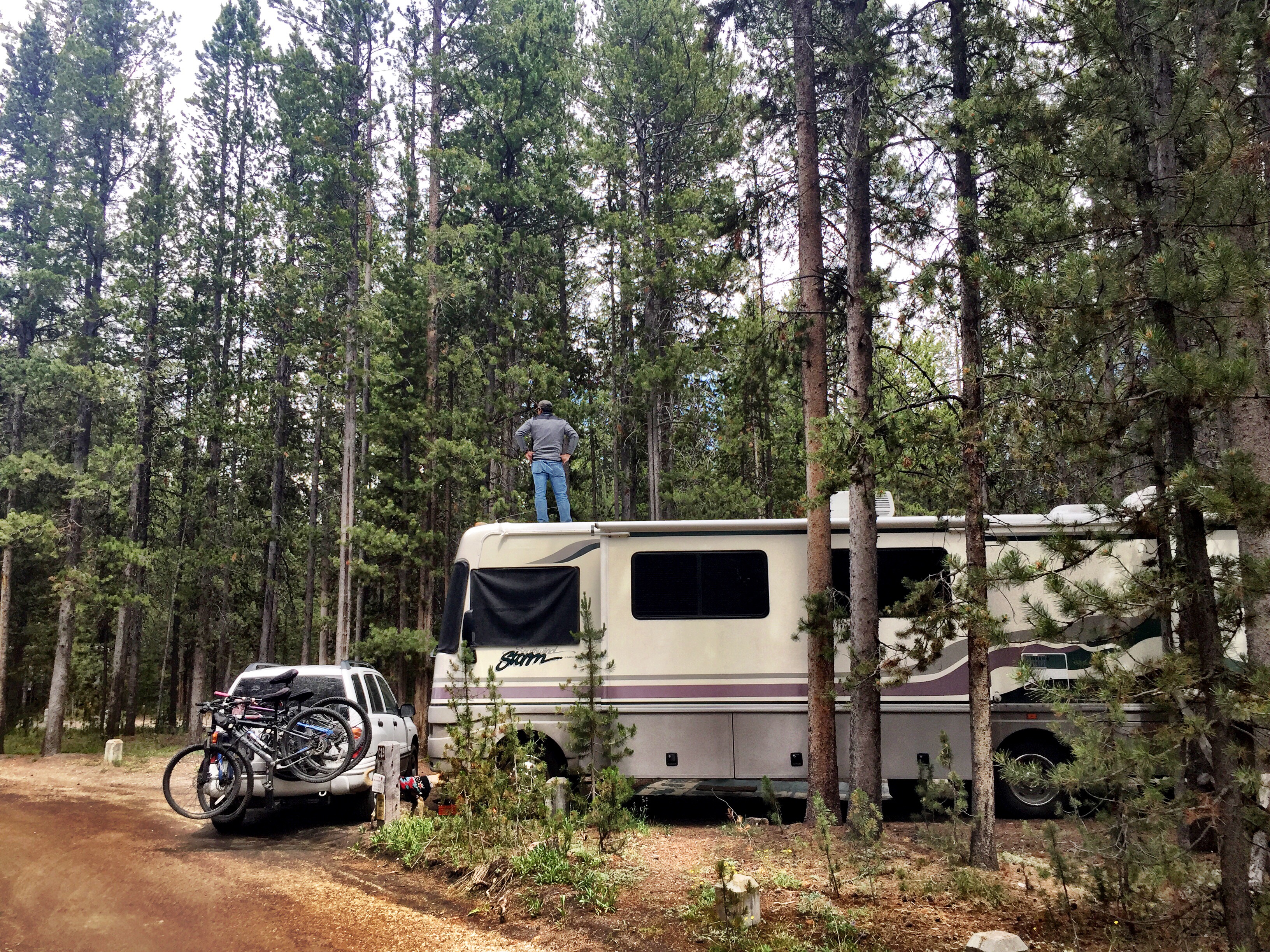 It's not easy to go green while RVing but the earth will thank you later! RVing is such a fun lifestyle and really works when you are traveling with all your pets or a big family or lots of friends. Or all of the above as we constantly do. Try to make small improvements in your RV lifestyle to curb your carbon footprint and make your caravan life just a little more environmentally Conscientious.
Shop locally
When we are on the open roads of America we try to buy local and shop at organic markets as much as possible. We try to help out small businesses and shop less at Walmart and more at small town mom and pop stores. When visiting lovely organic friendly Paonia, Colorado we were shocked at the selection of organic cheeses, bakeries and even the farm raised goat leg that we tried. Any time you are on the back roads of America try to visit local farmers markets where the foods are locally produced and super fresh.
When you hear the expression Environmentally Conscientious in an RV some people may roll their eyes but it is actually possible with a little planning and a little money invested to make your rig an earth friendly vehicle. You can go on some fantastic RV friendly road trips and also try to curb your carbon footprint just a bit. It's better than flying, let's put it that way! It's actually a much less expensive, less emissive holiday to take. Just remember if you are going to invest in an RV, you have to look after it so it will be ready to go whenever you want to get away. We looked at rv garages before settling on one and getting it installed for ours, to make sure it is covered and secure while it is not in use.
Love our planet and these sustainable ideas? Don't forget to pin me?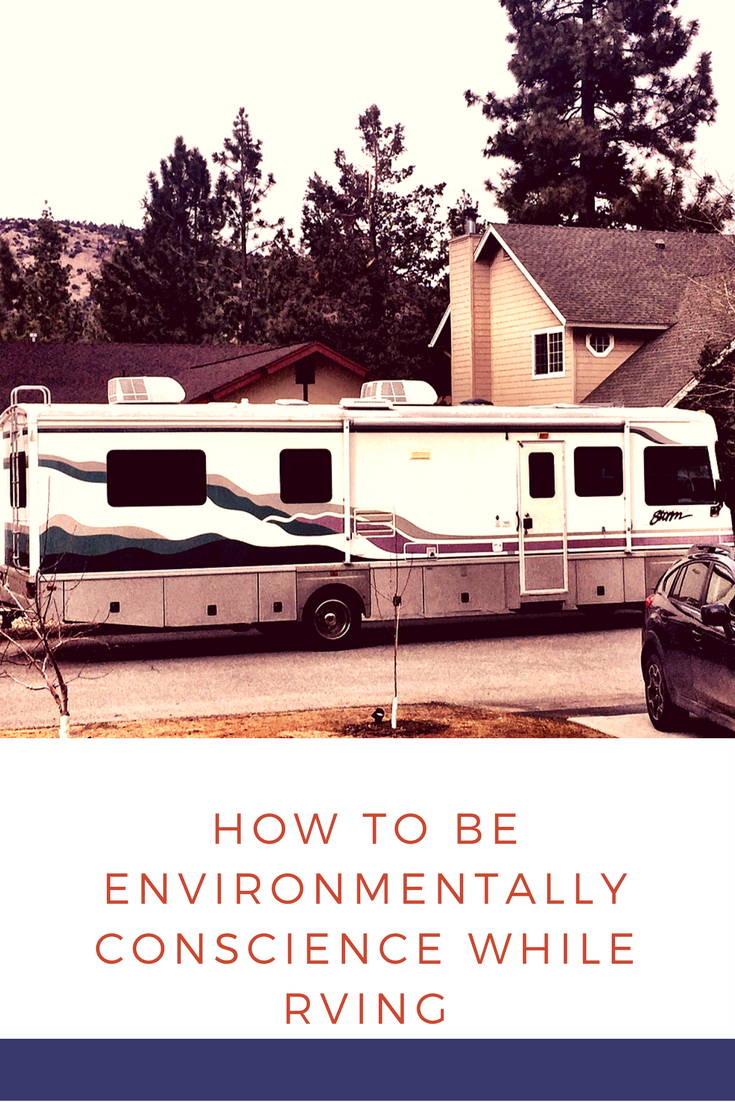 This week I'm linking up once again with these fantastic blog hops!
http://www.sunnysimplelife.com/
http://www.niftythriftythings.com/