Happy holidays from the happiest little ding-dong dog in Big Bear Lake, California! Why is she so unbelievably happy? Because this holiday season she is enjoying Sweet Potato Homemade dog treats!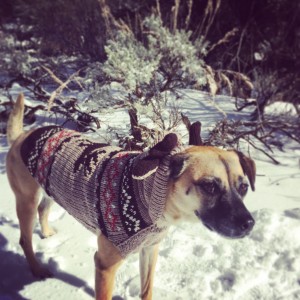 If it's the beginning of December than Carly dog and I are praying for snow and maybe still doing a little trail running on crisp 20 degree mornings in this mountain resort ski town. We didn't always spend our days trail running in the crispy cold December sunshine.
Once upon a time I spent a summer severely disabled and mainly cuddling with the dogs on the porch and enjoying the thunderstorms all summer long. While I was enjoying it, I don't think the dogs were enjoying it as much, especially with how noisy storms can be. They always felt anxious and could sense when this was about to happen. If it wasn't for their calming dog bed, I don't know how I would have kept them from becoming upset every time there was a rumble of thunder or flash of lightning. I had come across the idea of cbd oil being quite effective when it comes to anxiety in dogs, but it wasn't until I dedicated my time into finding the best cbd dog treats to help this issue that I also thought about rewarding them with a treat of my own once in a while.
I'd spend most nights looking at stuff for your dog, to try and keep him a happy pooch. That was a few years in the past and now we are keeping busy most of my days off between mountain biking every trail we can find or climbing up to nearly every peak in southern California that has not burned down yet. (Boo forest fires)
One extremely boring day last summer, after I had back surgery and before I could run or mountain bike or barely even hobble around our town really, I found myself searching the shelves of our neighborhood grocery store for some pet food, any pet food, that was not mainly corn. And gross GMO's. I don't eat those gross mass produced processed foods; Why should my pets? Let's face it, corn is a delicious food, but it's usually full of pesky GMO's and even if it's not, there is nothing healthy at all, in the least bit about corn. It's just a filler. We barely eat corn in our household; Why would I feed it to our pets just because it's cheap! This was the week I really got serious about making home-made snacks for our pets and homemade dog treats, especially. After I recently learnt that blueberries safe for dogs
I decided to be a little more adventurous and make my own dog treats.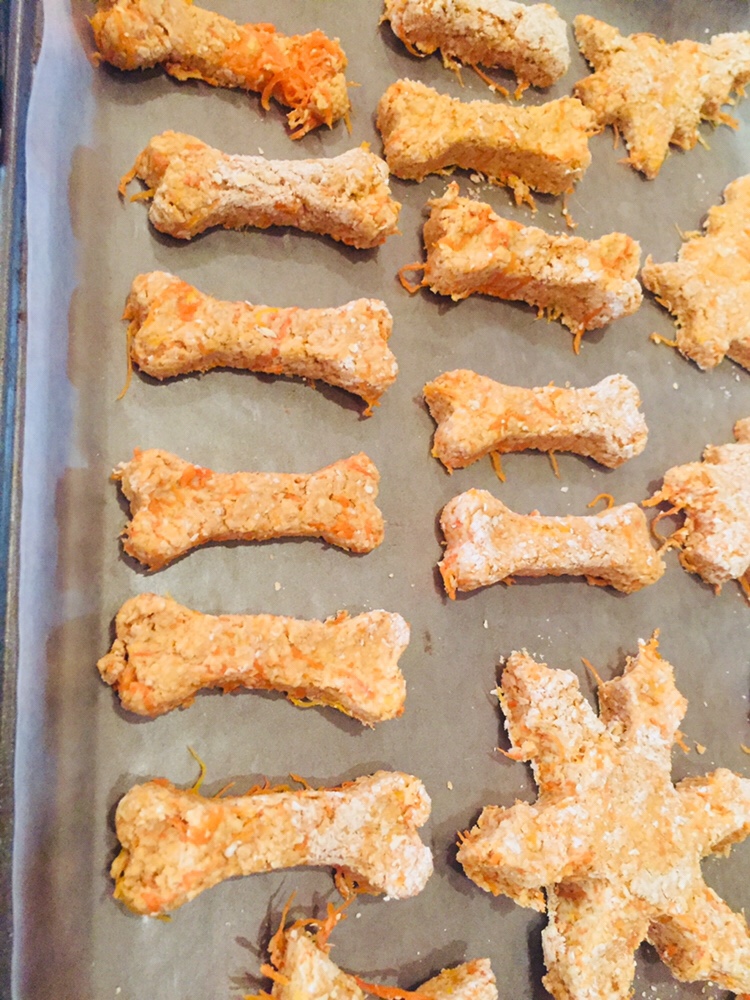 In our household we have two rescue dogs and two rescue cats. The cats adore that canned cat food that is like the cat version of inhaling a Big Mac from McDonald's. Just like if I had a good friend or family member who was constantly begging for The Diabetes or heart disease from eating at McDonald's constantly, I care about the health and wellness of our pets and want them to live to be old and crotchety (Even the one who's an asshole sometimes) so I make their food from scratch with whole ingredients like sweet potatoes, carrots and spinach.
Some pups are easy healthy eaters and just adore carrots and the tops off of strawberries and even cucumbers. Not our pups. They may go crazy for sweet potatoes but veggie wise those tubers are about the only ones they will touch. So I use sweet potatoes in all kinds of treats for our pups. If your pups love carrots though, you could easily do this homemade dog treats recipe using carrots.
This holiday season as we are sittting in front of the fireplace watching FOX news I am also whipping up batches of these healthy treats for all the mutts in our lives. These homemade treats make great Christmas gifts for friends and family and I love making these from scratch to give to our loved ones, one because we are friendly people and love to bake, and two because we want to encourage our friends to help even the pups in their lives eat healthier. And three obviously because homemade Christmas gifts have so much more meaning in them than mass-produced crap you can buy on Amazon. If you want to start the new year right with a healthy treat for the pups in your lives try baking these easy high fiber doggy treats today!
Sweet Potato Homemade Dog Treats
2 1/2 cups oats
2 sweet potatoes, baked or boiled
1 egg
1 teaspoon beef or chicken base
1/ 2 cup hot water
To make the homemade dog treats, put the oats in the food processor until smooth. Mash the sweet potatoes and mix all the other ingredeints together. Form into a ball. Refrigerate thirty minutes. You can roll this ball out onto a baking sheet using flour to make it less sticky if your pup does not have a gluten sensitivity or you can just use extra powdered oats. Using cookie cutters make the dough into fun shapes.
Bake at 350 for 30 minutes and feed these homemade dog treats to Fido when cool.
Love this recipe? Don't forget to pin it!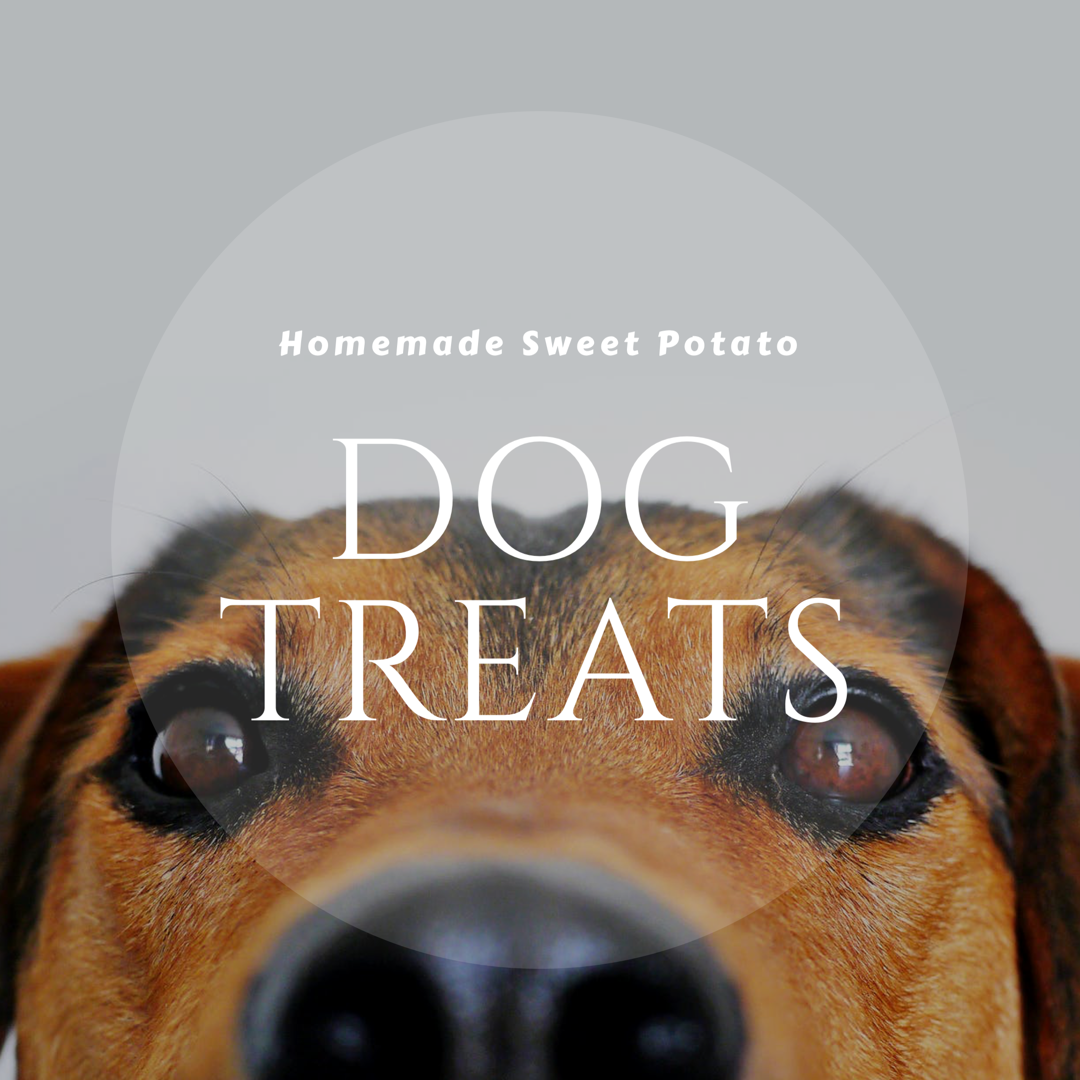 #