July 1st; The RV was packed and we were ready to road trip to the eastern Sierras for a month of camping, hiking and fishing summer fun. I had planted our Fairytale Pumpkins a month earlier and the leaves were just tiny little green plants pushing out of the soil in our front yard as we climbed aboard our Fleetwood RV and began to drive up into the pines near Rock Creek Lake, California.
After a month of adventuring up Highway 395 where we may or may not have summited the highest peak in the continental United States, Mt Whitney, August began and we were driving home to Big Bear Lake, missing our feline friends and our garden after a month on the road. The first week of August saw us back in our small mountain town and we were shocked when we pulled into our driveway at the garden; I mean fruit and veggie jungle.
After weeks of thunderstorms nourishing the dry soil, by the first few weeks of August our fruit and veggie garden was out of control. We had hundreds of apples on our trees, both Granny Smith and Gala, the veggie beds were full of beets, radishes and snap peas. (So many that I started handing them out to neighbors) and our pumpkin patch was full of green leaves from the winter squash plants and the Fairytale Pumpkins. We even had little squashes growing on the vines on those hot summer August days.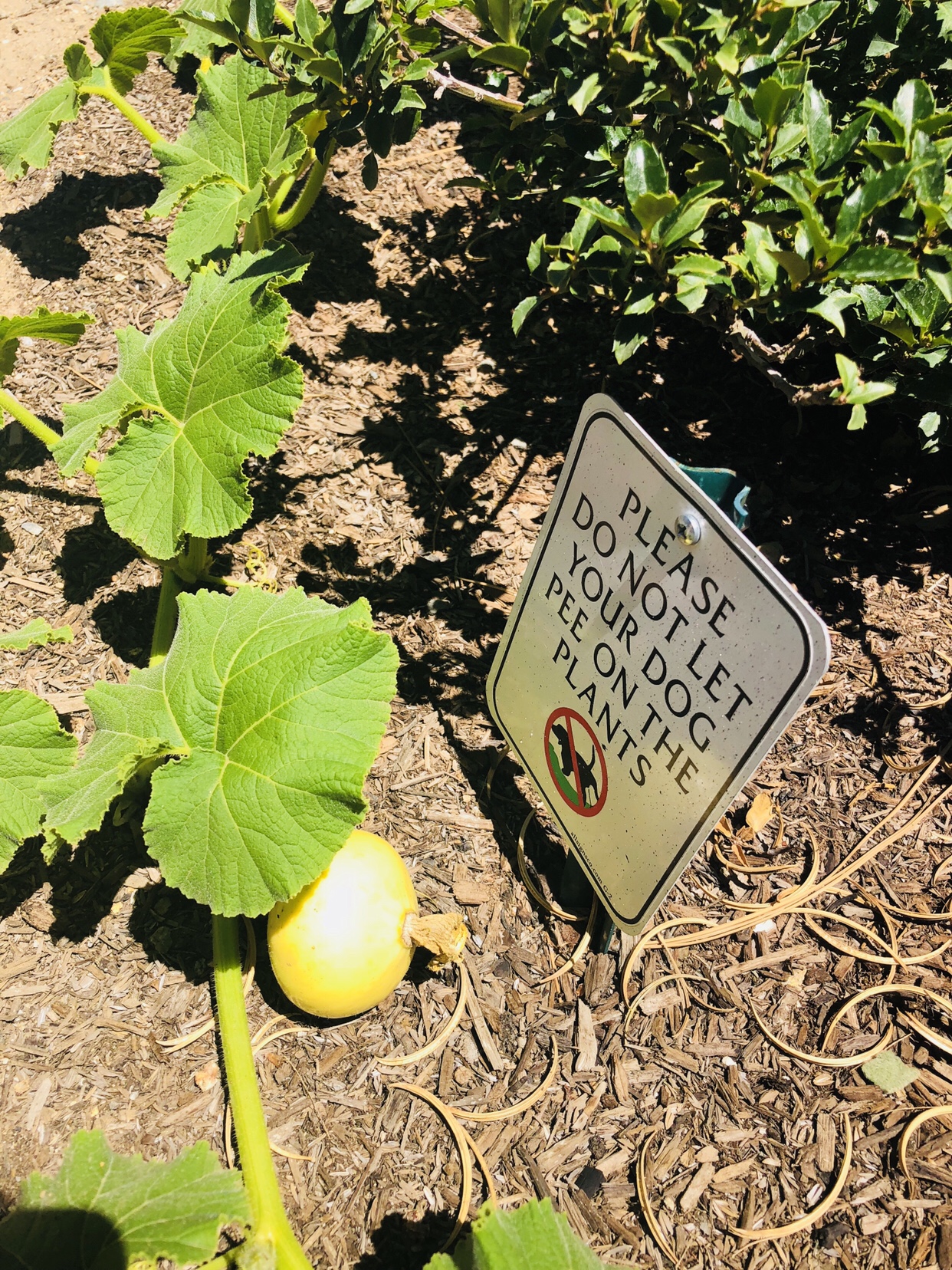 Every morning we would go out and inspect the garden and I swear every single morning the little squash had grown the night before. (Kind of like our baby cat we smuggled across the Tijuana border a few months earlier.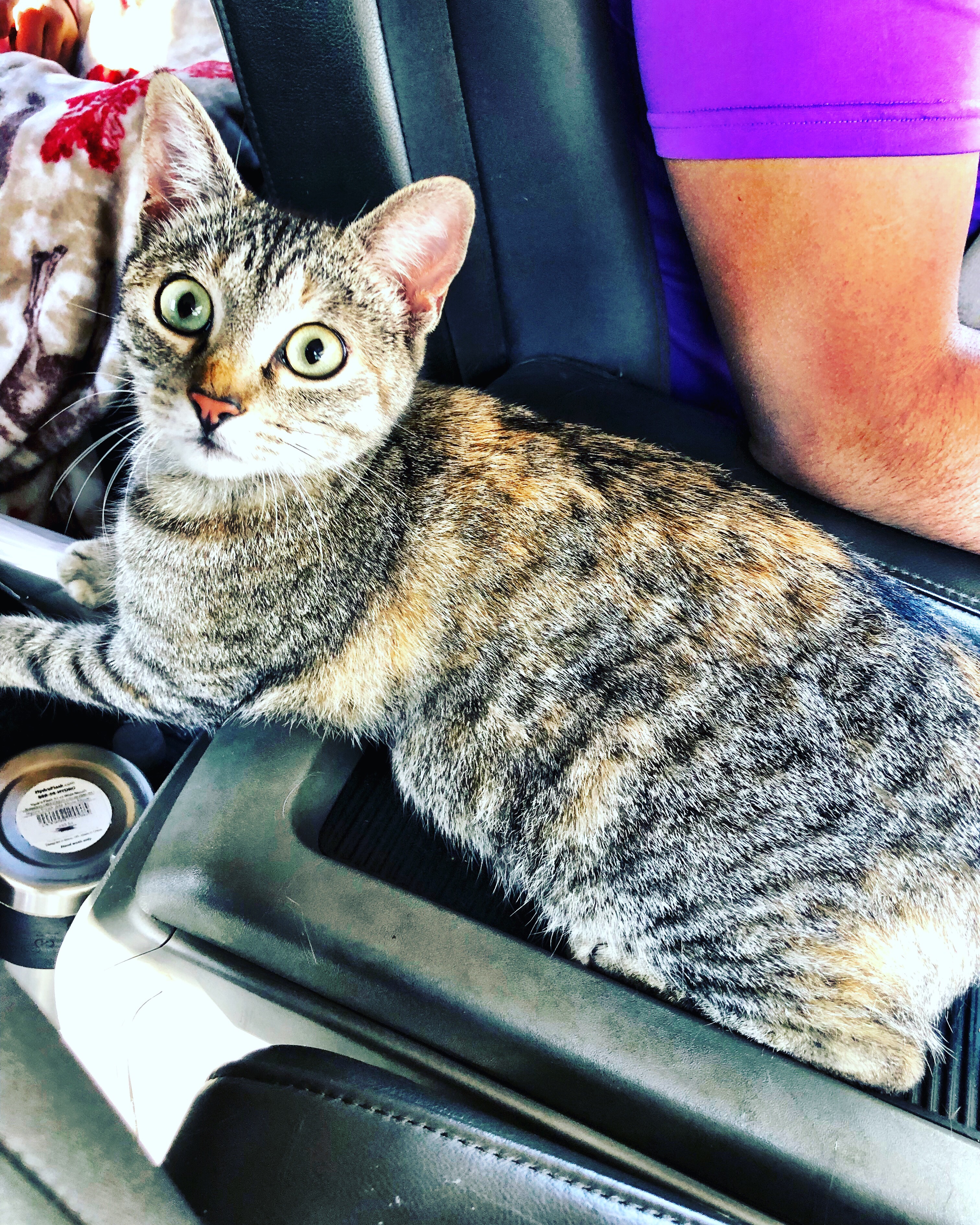 Labor Day weekend we had a yard sale just like everyone else on our block and I may not have sold a bunch of my junk but every single person who parked in front of our house or strolled down our street stopped to check out the garden, ask about the apples or our massive tomato plants, or admire our gorgeous Fairytale Pumpkin. Our garden was the focal part of Yard Sale Madness this weekend and our neighbors were just shocked at the harvest we were going to have through the early fall.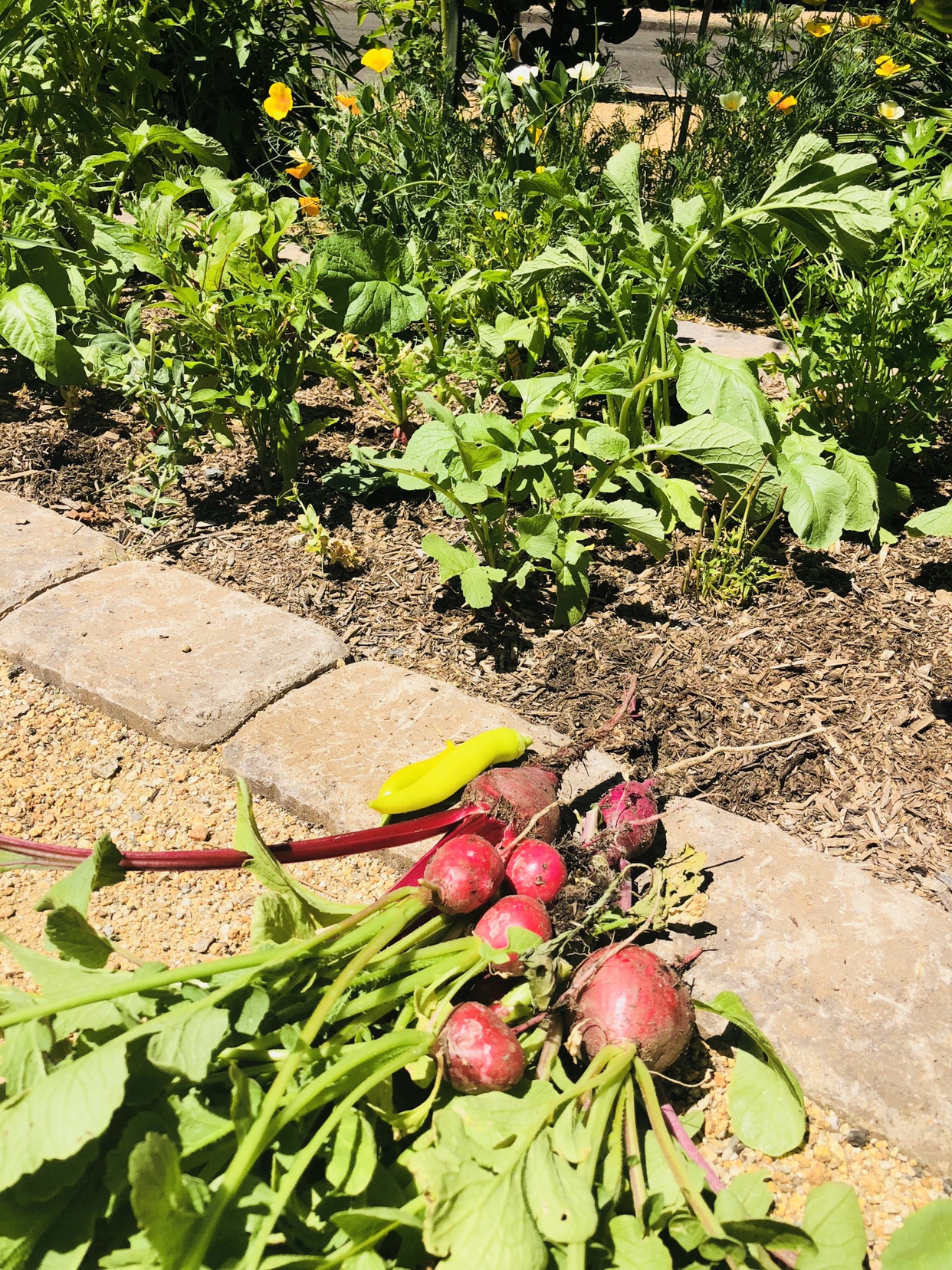 Two weeks ago I actually had to go through the garden and pull out a bunch (Like a whole trash can full) of Lamb's Ears because the garden was that out of control. The pumpkin patch sits right in front of where our RV is parked and I'm actually kind of paranoid that someone is going to steal one of our amazing pumpkins. I think at this point we might have seven or eight Fairytale Pumpkins by October and we are going to be eating A LOT of pumpkins this fall (And so are the dogs and cats. A big batch of Pumpkin Dog Treats is going to be created in October) Looking for healthy fall recipes to get rid of mass amounts of pumpkin? Pumpkin Chips are so delious, healthy and easy to make if you have a spiralizer.

Anglo Indian Pumpkin Chips with Garam Masala and Coconut Oil
3 cups pumpkin, cut into slices, skin removed
3 cups coconut oil
2 teaspoons garam masala
¼ teaspoon cinnamon
1 teaspoon salt
Feed the pumpkin slices through a spiralizer to make into the chips. Heat the coconut oil and fry the chips until just crispy. Let dry on paper towels. Mix the garam masala, cinnamon and salt and toss over the chips after removing from the oven.
I'm linking up once again this week to the following food hops
https://confessionsofamotherrunner.com/2018/09/03/pesto-pizza-egg-muffins-back-2-school-breakfast-ideas/