You know you have been alone in the forest to long when you find yourself saying,
"Carly have you seen mommy's ax?"
I was obviously talking to the dog. I may have been camping with her to long as I've started to refer to this little ding a ling as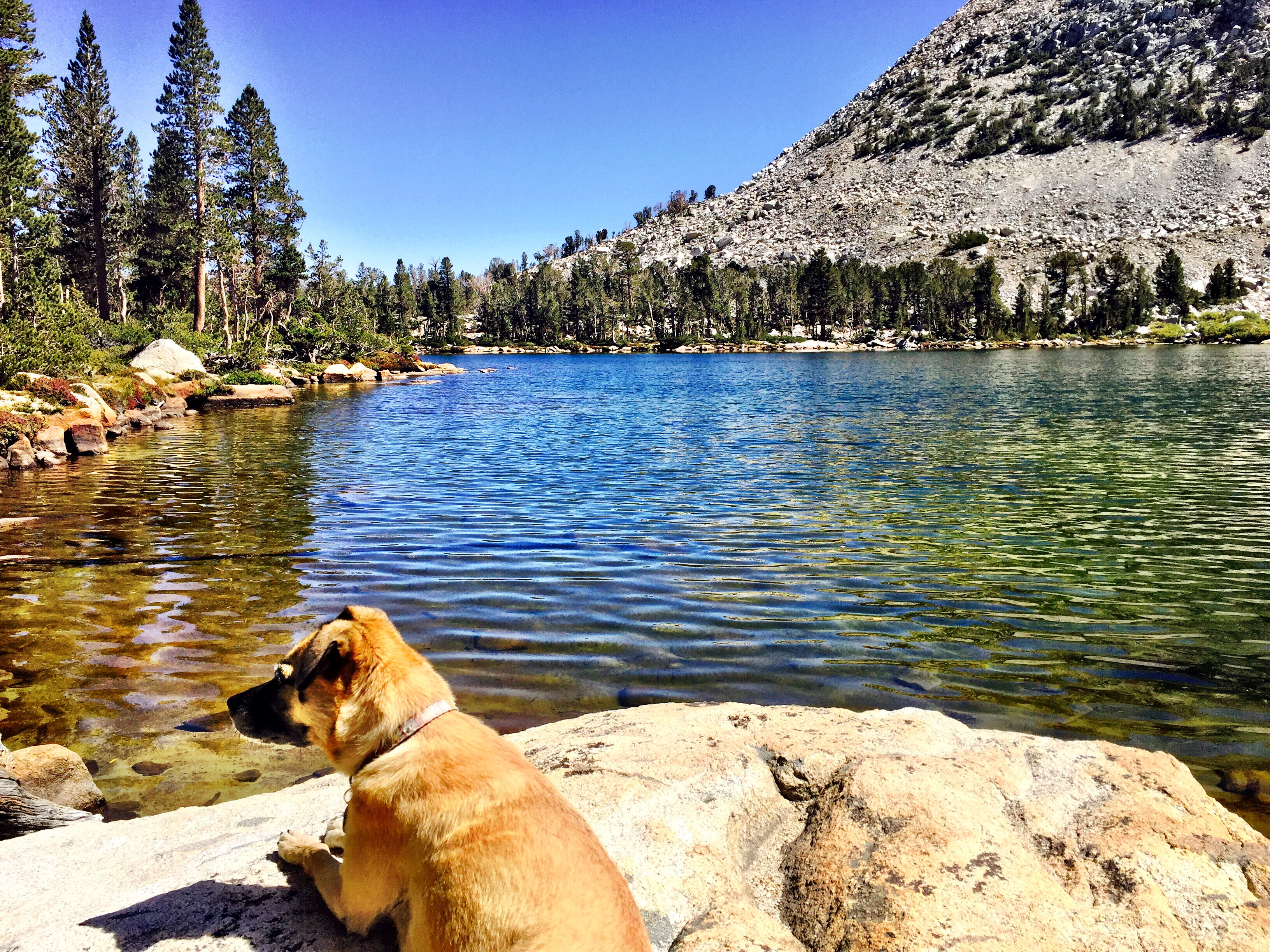 "Princess"
And "Sweet heart"
I may have been alone to long in the forest or maybe it's that I can't fucking sleep camping next to people who run their generators almost twenty-four seven.
Real camping means waking up in the middle of nowhere on a dirt road with no one else around and freezing your ass off as you get coffee started. Your dog will probably stare at you angrily ( Totally forgetting the ten-mile hike yesterday and the two times she chased deer) because she is a freezing cold little dog-sickle and why on earth are you at the camp stove making brown mud juice again when you should be making a fire for her to lay next to or at nothing else grilling her a steak?!
Real camping is not staying in a trailer and turning on your generator at six a.m. Completely disturbing the freezing cold girl and dog in the tent five feet from your trailer who ran out of propane at two in the morning for the tent heater.
I hate staying at campsites sometimes.
Yes, we were woken up at six a.m. this morning by the purr of a generator right outside my tent. As I lay in my sleeping bag shivering I thought to myself
"I bet those bastards have a heater"
When we arrived at this camp site the only flat space for a tent was located very close to where these people had their trailer parked. If they had waited until quiet time hours were over at seven a.m. I wouldn't really have been complaining but seriously, it's rude to run your generator this early! Plus I'm pretty sure quiet hours are between 7a.m. And 10 a.m at this camp ground.
I'm assuming the people in the trailer are just like my parents. My parents are trailer people. By that I don't mean they are trashy ( Well my dad has not replaced his clothing since the 80's, he does drive a big red cowboy truck and it's honestly surprising he doesn't wear overalls ( Yet) Please don't mention overalls to him; he would be all over that.
If you see an old man wandering through the camp site in ripped underwear muttering to himself and walking a Siamese cat on a lease that may be my father.
It's frustrating because I am the only tent camper in this entire area. I'm the minority. It's really frustrating as the last three camp grounds I have stayed at I've either has issues with people partying until two in the morning or running their generator after or before quite hours.
Why do these people have to ruin camping for me?
This is why I love dispersed camping; camping in the middle of the forest with no other people to be seen any where in sight!