I simply adore my small town Big Bear life living, working and just being in this alpine forest above six thousand feet.
If it's a Thursday you can find me meeting a friend and our mutts at the dog park by the lake for a morning of ball chasing and frolicking in the grass. ( The dogs not us) After that it's on to household chores to prepare for winters arrival; Taking the gas cans to be filled at our local gas station and stacking all the firewood my boy friend has been splitting the last few days.
I feel so blessed that my parents raised me doing chores, stacking wood and racking leaves. It turned me into the hard working goal ordinated adult I am today. I love Autumn days in the back yard beneath our maple tree stacking wood while the dogs lay around like to dune colored lumps. The wind shaking our neighbors yellow leaved Aspen trees in the October breeze is just a reminder that winter and cooler days will be here fast.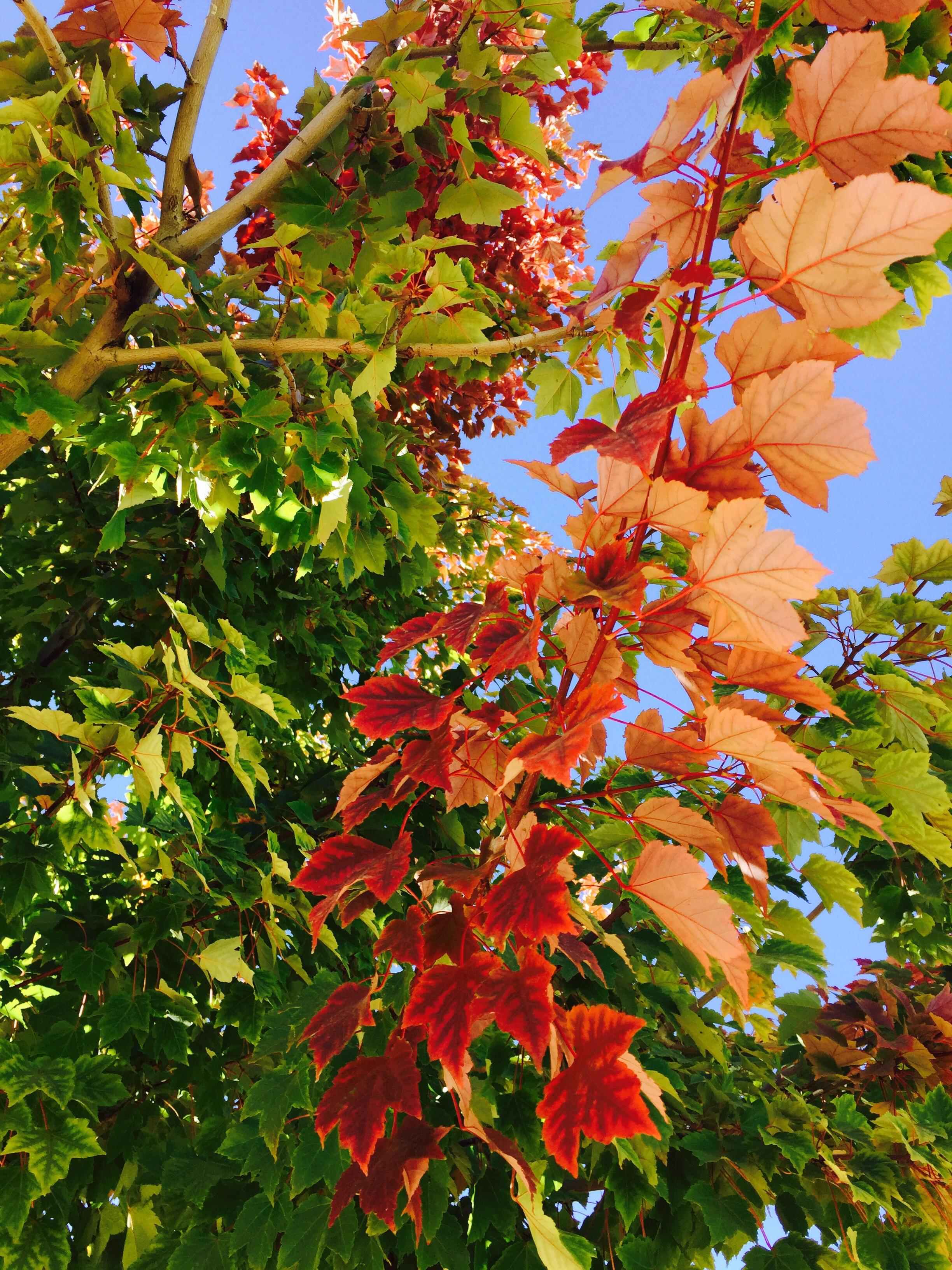 I spent two days driving the smoggy congested freeways of Southern California this week. Sure the beach was nice but having to wade through the concrete jungle to get there was agonizing for a small town girl like myself.
Two days in the city was enough for me and I was ready to return to our fall colors in our mountain resort towns. I love that I live where most people vacation.
If it's a gorgeous crisp fall day that means the presidential election is fast approaching and I don't know what the hell to do.
Except perhaps make these awesome Donald Trump Jalapeno Poppers just in time to watch the last debate with our neighbors and friends.
Donald Trump; He may not make a great president but man is he a tasty jalapeno popper!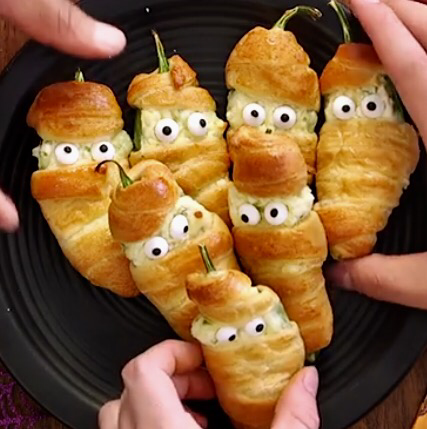 Donald Trump Jalapeño Poppers
1 roll crescent dough
15 jalapeño poppers
1/2 cup cream cheese
1/4 cup mango chutney
1/2 cup sharp cheddar
1/4 cup cooked crumbled bacon
1 egg
Broil the jalapenos for ten minutes until just browned about five minutes per side.
Cook the bacon, drain and set aside.
Cut the jalapenos in half and remove the seeds if you don't want them super spicy. Mix the cream cheese, mango chutney and sharp cheddar. Fill the poppers with this mixture. Add a little bacon on top.
Cut the crescent rolls into strips and than wrap each jalapeno pepper half in the crescent dough. Brush with the egg wash. Bake at 375 for twenty minutes until Donald Trump is crispy and orange.