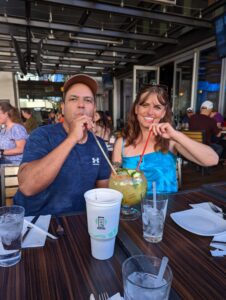 Vegas BC. (Before Covid)April first dawned like a terrible joke. I was so dizzy I could barely get out of bed, my head was pounding and I had no voice. Why yes, I had just returned from a few days of dancing all night in Vegas and quite possibly I sang along very loudly with an awesome Irish band at Nine Famous Irishman all night but this was not a usual post-Vegas situation. We were three years into a global pandemic and yes, it would seem like our family had finally caught Covid.
What happened in Vegas did not stay in Vegas
Fremont Street, Las Vegas, April 2022
I'm an outdoor girl in a kind of post-pandemic world. After a winter where I worked seven days a week with ten-hour days I had nine days of vacation time marked out on my schedule and I was ready to cut loose! Who knew that on the last day of our vacation everyone in our family would finally catch Covid and I would end up being off work for almost three weeks straight total. Which sounds awesome unless you live in a world where gas is over six dollars a gallon and groceries are priced ridiculously.
By day six of my vacation, our RV was rolling into Las Vegas and our merry group of revelers were ready for three days of Las Vegas good times. We basically were a musical show-tune-like group as we wandered Fremont Street in Las Vegas dancing to live bands and drinking my new favorite alcoholic beverage, prickly pear margaritas. The Dr Dree and Skylar Grey song Call Me a Doctor was stuck in all of our heads for four days straight and whenever anything happened like, Joey wandered in at six a.m. then couldn't manage to get out of bed for the hockey game at ten a.m. all four of us woke and ready to go chorused "Call him a doctor"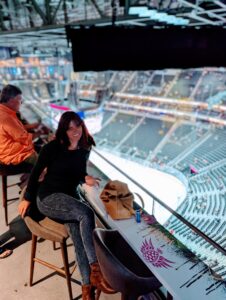 By the end of the trip, we had even added in jazz hands every time someone belted out an off note "He needs a doctor" We were a walking talking, prickly pear margarita drinking musical. It was three days of good times with very little sleep and many alcoholic beverages. My body was ripe to pick up the first sickness that came around and even fully vaccinated and boosted, which just happened to be Covid-19.
By Monday morning, I had a headache that had nothing to do with leaving Las Vegas and my boyfriend had lost his voice entirely. We truly wondered if it was time to call me a doctor. On April first, yes otherwise known as April Fool's Day, everyone in our household had tested positive for Covid, finally. We had made it through almost three years of this global pandemic with none of us getting sick until now. Covid, the musical had officially happened to our family.
My Covid reading list
During this whole pandemic, I have worked seven days a week. My small town business has been booming. As an avid reader, I thought, yea, global pandemic, I'll get to sit at home and read so much! Ha. I think I read less in the last two and a half years than I ever have in my whole life. My librarian says she misses me! But I have to say these last four days of my Covid reality I have read four books in four days. I don't know how, but the four books I randomly picked up from our local library before we went to Las Vegas were all pretty good. (Pretty good like I read each in a day, not pretty good as I would recommend to a friend) But saying that, here are the ten best books I read during a global pandemic.
I discovered Karin Slaughter. Pieces of Her has to be one of my favorite Karin Slaughter books. False Witness, her newest was very good too.
Jodi Picoult, Wish you Were Here
Barbara O'Neal, When We Believed in Mermaids
Glendy Vanderah, The light through the Leaves
Mary Kubica, Local Woman Missing
Lisa Jewel, The Night She Disappeared
Susan Meissner, The Last Year of the War
Susan Meissner, The Nature of Fragile Things
The Bad Muslim Discount, Syed M. Masood
The Nutrition that helped me Fight Covid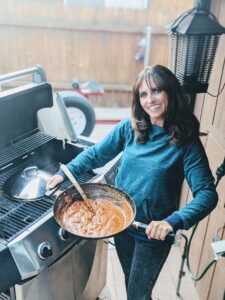 I am very blessed that we had a freezer full of homemade Indian food to get our family through the days when everyone was too wiped out to cook. The first few nights when both my boyfriend and I were too sick to cook, I whipped out Tubber Wares full of Seafood Ghee Roast and like magic with the zip of the microwave, our germy framily was fed. Ghee is full of several vitamins and helps raise immunity as well.
I highly, highly recommend freezing some dinners, soups or just chicken stock in case those nasty Covid germs come knocking at your door. Having Muslim Style Lamb Biryani was such a blessing on day three of Covid when I could actually stomach the thought of food gain.
I lucked out and didn't lose my sense of taste or smell when I had Covid. Yes, I could still smell dog farts and yes I could still enjoy the taste of bacon. The first few days I had Covid I did not want to eat anything. Crispy bacon was easy to throw in the oven and one of the only things I ate for those first few nauseous days. Let's face it when you are feeling that poo you know what really helps? A big plate of crispy pork fat.
I was also obsessed with this Beet Salad. Beets are so high in anti-inflammatory properties. And they help your cardiovascular health too. I ate this Beet Salad every single day for lunch when I was down with Cov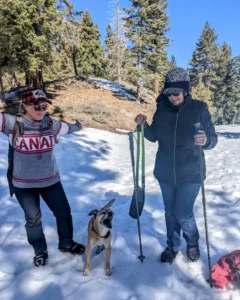 id. My boyfriend however thinks beets smell terrible and was praying to lose his sense of smell by day two of Covid between the beet salad smell and the constant dog farts. Yeah, that's what happens when you are too sick to walk your dog for a week and she gets all backed up! Another Covid tip;
Have a neighbor lined up who can help you. Whether it is just walking man's best friend around the block so she can do her business or running to the store for more Nyquil. I don't know how we would have made it through Covid without being prepared in advance and the help of our neighbors.
Throat Coat Tea. This helped my sore throats so much. I drank it basically all day. When I wasn't sipping on Throat Coat Tea I was sipping on hot water with lemon.
If Throat Coat tea is not your thing try more natural Sambucus products. Their elderberry hot drink mix was the only thing that soothed my throat during the four weeks I had the Covid cough. It's full of vitamin C, Echinacea and even kosher certified.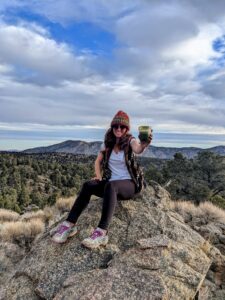 When you are searching out immunity strengthening foods look no further than those big ass grapefruits. Grapefruit juice was my Vitamin C drink of choice. I love to buy grapefruits in the winter months as that is when they are the best tasting and the freshest. Our garage is like an ice chest it stays so cold in there until late March so luckily I had a big bag of grapefruits from Costco that I had finally juiced just before we all came down with Covid. I had a big glass of fresh-squeezed grapefruit juice each morning with my coffee while I had Covid.
Vitamin D is a big help when it comes to Covid-19. I sat outside in the sunshine for at least an hour each day reading one of my many books each day that I had Covid and I swear, being in the snsg=hine helped me feel better. The fresh air, when I was not congested helped clear my mind.
The other thing that helped get me through Covid was these homemade banana ginger muffins. I try to always have a bag of them in the freezer and they are gluten-free and easy to defrost. They also taste delicious when you don't want to eat anything. And I had my fingers crossed the fresh banana would plug me up from the Covid runs. Ginger also has anti-inflammatory properties that help in curing sore throat. It is highly effective in fighting germs, bacteria and viruses.
About those Covid poos, it happened to almost everyone in our family. Make sure you stay stocked up on TP when you go to Costco! And definitely don't run out of Febreeze because everyone in your family will probably be running to the toilet at some point. If you catch Covid the toilet might be your BFF for a day or two.
I honestly feel blessed that our family all had Covid at the same time. We all went through this together and now it is behind us. Yea for antibodies! The thing that got us through Covid was our love for our animals (Except maybe that farting dog) Our cats were so sweet and loving on us all when we were so sick and miserable. The love of a good cat can help lower stress and anxiety. Scientific evidence also shows that a cat's purr can calm your nervous system and lower your blood pressure. I know, I know experts say not to pet your animals when you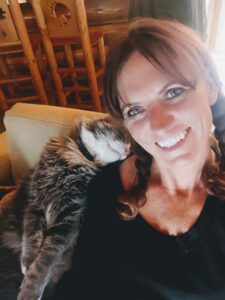 have Covid in case you can pass it on to them but how can you see no to this face? The first night my boyfriend was so feverish and told me to go sleep in the other room so I didn't get sick I knew there was really no point in trying to not catch Covid at that point. Once someone in our family caught Covid we would all catch it because we were all constantly petting the cats and kissing them.
Our family was lucky that we were very prepared to catch Covid. We had all the medications stocked. We had tasty leftovers in the freezer and fresh juices in the fridge. I had a stash of books and nice spring weather to sit in the backyard and social distance with a good book. And we had helpful neighbors to help with running to the grocery store when I ran out of beets and TP. Now that we are on the road to recovery I'm looking forward to getting back to being the happy hiking Hungry Mountaineer again!