This whole mountain is in a panic.
It is fucking pandemonium out there!
A coworker called to remind me that "We are getting a huge snow storm tonight!!!" I seriously wanted to laugh in her face.
Excuse me? A huge snow storm? In March 1991 we got three feet of snow in ten days. Old school mountain residents like myself remember the March Miracle and how the plows had to give up plowing the roads and just leave ten foot walls of snow in the middle of streets. There was no where to put the extra accumulated snow. That was a snow storm.
Yes I'm going out to collect firewood today and my freezer is full of lamb and pork shoulder but that's because I don't drive "down the mountain" any more.
On a snowy mountain night when my friends and neighbors are panicking over a few inches of snow, my man and I like to make these delicious beef samosas. (And eat them in front of a roaring fire)
These are also known, in India as Khema Pastries.
The puff pastry really makes this dush delicious. If you have any extra wrap them in foil. Stick them in the oven for fifteen minutes and they make a great breakfast served with date chutney!
tzatziki sauce
1 cup greek yogurt
2 tsp fresh mint, chopped
3 Persian cucumbers, grated
1/2 cup crumbled feta
1/2 tsp garlic salt
juice of half a lemon
1/2 tsp cumin
Stir all ingredients together.
Ground Beef Samosas in Puff Pastry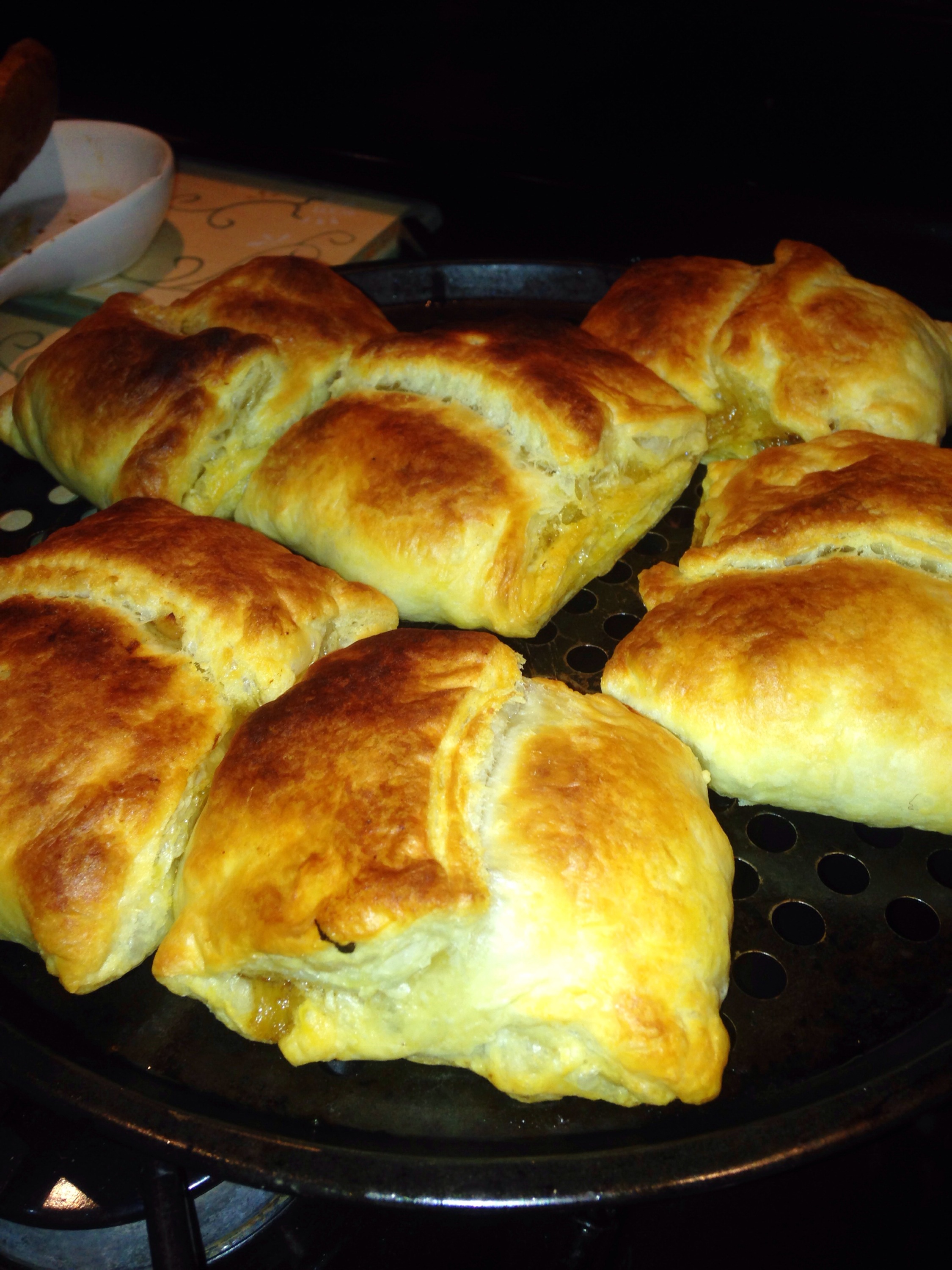 1 cup ground beef
1/2 cup yogurt
1/2 cup green peas
1/2 onion, chopped fine
1 tsp ground coriander
1 tsp cumin
1 tsp cayenne
1 tsp salt
2 tsp ghee
2 sheets puff pastry, defrosted
Cook the onions in the ghee until browned, about five minutes. Add the ground beef and cook on the stove top. Add the spices and the peas until warm. Turn off the heat and mix in the yogurt.
Preheat the oven to 375.
Let the filling cool slightly. Roll out the two sheets of puff pastry that come in one box. Cut into thirds. Scoop some of the beef in the middle of each puff pastry and roll them up.
Baste with butter and let cook for 20 minutes until brown.
Serve with the tzaziki or date chutney.