Imagine this; It's a pristine snowy winter's morning at the cabin you just bought from somewhere like zook cabins in the rural mountain town set amidst the pines. The morning air smells of wood smoke and pine sap from the surrounding wilderness as you stand on the front porch in your favorite Ugg's and North Face coat sipping a cappuccino spiked with Baileys Irish Cream.
But how do you get to the mountain cabin in your fantasies when all the local highways are washed out and flooded after eleven inches of rain in one day and torrential mudslides? Do you off road through three feet of snow up a forest dirt road just because silly confused Waze mapping tells you to? Do you buy chains for your tires before entering the mountain communities at a dramatically reduced rate as to be prepared when the skies open up and begin dumping a foot of new snow? Or do you throw your dirty diapers and used condoms in my front yard as you fly through my neighborhood at fifty miles an hour because Google Maps says that side streets will help your highway congestion blues? It's literally a choose your own adventure of mountain vacation shenanigans where you could choose to be that douche bag who just peed in my front yard and swerved to avoid hitting the neighbors cat because you were avoiding the highway traffic by detouring through our neighborhood streets going fifty miles an hour. Or you could do none of these things; Don't get labeled as a Snow Pig or City-it and choose to Leave No Trace.
The most important thing to remember when driving to the local mountains in the wintertime; just don't be a dumb dumb.
Yes, this means don't chain up your vehicle in the middle of the highway. Don't leave your trash in a turnout. Don't start any illegal bonfires, and please, please try not to urinate in my front yard.
Does it sound like I'm trying to sensationalize the drama that thousands of winter visitors inflict on Big Bear Lake, our rural mountain hamlet, every winter weekend? Snow Pigs turning my driveway into an outhouse is not fake news; this has happened and us locals get sick and tired of picking up dirty diapers (And worse!) or spending our days off picking up piles of trash and broken sleds in the forest. Not to mention getting stuck in delays on the highways because so many people were not prepared with snow chains on their vehicles that they get stuck our mountain roads in just a few inches of fresh powder. I can only imagine what it must be like living near some of the world's tallest mountains (https://www.surbleury.com/3-of-the-worlds-tallest-mountains-to-admire/), as they are extremely popular amongst travellers. You'd hope they'd be treated slightly better.
Last week while just attempting to commute to work I spent almost twenty hours in my very comfortable Subaru and yes, I was prepared, with a cooler full of food, a warm winter coat, a blanket, a full tank of gas and a charged phone, but still, being stranded on the side of a flooded mountain roadway for a ridiculous amount of hours was not an ideal situation. Especially when the temperature dropped into the teens. But I was lucky because I was prepared. I think that being an outdoor lover, camper and long distance hiker has instilled this preparedness in me. Or maybe its all those long distance miles hiked and the fact that I'm always hungry. That could be why I always travel with a cooler loaded with snacks. The Hungry Mountaineer takes no chances when it comes to her hunger!
Maybe it's the hiker and the outdoor lover in me that always packs extra food, water and emergency supplies but on this blustery rainy Valentines Day, as I sat in my Subaru and wondered how big of an Ark we might need to construct for three angry cats and one stupid dog I was thankful that my car was overly stocked with all the good stuff, including a cappuccino. Then the rain turned to snow and it began to get very cold and I snuggled under my emergency blanket and was very thankful indeed for being prepared. I can't say the same for the people in cars next to me, not from this area of the Southern California mountains, running their engines, wasting through their gas to keep warm and not knowing the closest gas station was thirty miles away.
On Sunday night when I was stranded on the side of the road as temperatures dipped to 17 degrees along with six hundred other vehicles I played it smart and stayed inside my vehicle to stay warm. Unlike the ill-prepared city-its, smoking or vaping outside their cars on the side of the snowy mountain highway and leaving their discarded Starbuck's cups on the side of the highway. This is not wilderness Disneyland folks; No one is coming to clean up after you as you freeze your ass off in the 17-degree chill! I also turned off my vehicle to save gas, snuggled under my warm blanket and into my warm coat and was thankful I was prepared. Unlike the dude in the Tesla who did not have a charging cable and what the hell did he expect to plug it into in the middle of the wilderness? A pine cone?
Be prepared for big ass traffic delays when traveling to mountain communities
This is not the city, bro. There is not a Starbucks on every corner. Oh, you forgot your cord to charge your Tesla? Well, the best solution is to pay to have it towed to the Lake Arrowhead Resort, an hour and a half away to have it charged. Seriously, this is the best option and seriously I'm curious just how many times this has happened in the last few weeks when every weekend our mountain roads are literally gridlocked with cars and visitors wanting to enjoy this incredible snow like we have not had in southern California in years. This many people invading our mountain communities in the winter when one of our major highways was washed out in a freak tropical winter storm has led to many issues. Like the traffic is terrible and semi trucks are having a hard time getting up to our remote communities causing gas stations to literally run low on fuel. You want to be prepared for anything in winter when traveling to mountain communities. Snowstorms can move in fast. Be prepared for the elements so you don't have to survive off of hot sauce for five days, like this guy.
Don't let your vehicle run too low on fuel. Fill up at the bottom of the mountain. (It's cheaper to buy fuel off the mountain anyway)
Be smart about using GPS. Don't follow GPS instructions down unplowed ungraded dirt roads. I mean it's great for local tow truck drivers who are going to make a fortune in the spring, towing these vehicles out. But seriously, this is a real thing that is happening a lot in our mountain communities this winter. Be smarter than Google Maps.
Buy tire chains ahead of time, off the mountain. It's cheaper and you may have a hard time finding specific sizes in a small mountain town.
Resell tire chains on your local Facebook groups. Let's face it; Most people use tire chains once or maybe twice. By the time you need to use them again, you may have a different vehicle! Tire chains are never returnable but you can always resell them on Buy/Sell groups.
Carry blankets, a candle, emergency food and water and first aid supplies.
Have a Tesla? Don't forget to pack cords for electric vehicles. Research the areas you are going to see if there is a local Whole Foods to charge your fancy hippie mobile.
How to drive smart in the winter months in mountain communities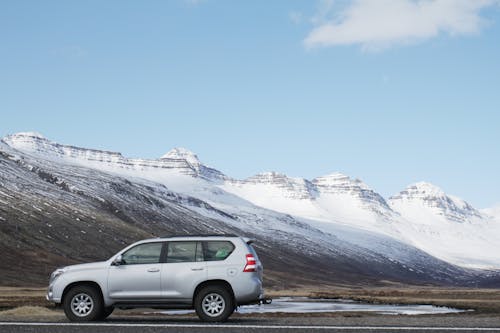 No one expects any drivers from the concrete jungle of Los Angeles to show up and be an expert on how to drive in fresh snow but there are just a few tips I can give to help newbies in the snow.
Carrying kitty litter (the old school none clumping kind) and a shovel could be a lifesaver if you get stuck. Besides carrying snow chains, these two items can help you get out of an icy situation. Throwing a bag of kitty litter in your trunk can be very helpful if you get stuck. Just throw the loose liter under your tires and you will have traction to get up mountain roads.
Driving a rental car? Make sure you are allowed to chain it up under your rental agreement. Yes, chains do break and you can seriously mess up a rental car and be held liable for the damage.
Make sure you've got insurance! If you are driving a car or even something like a campervan, then make sure you are covered for everything. You don't want to break down in the middle of nowhere, or get involved in an accident and find out you aren't covered. You must have coverage in place for your campervan!
There are two kinds of snow chains; Actual chains and cables. Cables are simple to put on your tires and don't work well what so ever. I hope you packed a shovel and kitty litter! Actual snow chains take longer to put on and your hands will freeze but will give you the traction to not get stuck. Locals only buy snow chains. They will also help prevent you from losing control and having an accident as many do in these sorts of conditions. In fact, you will likely come across an incident if you're traveling through snowy weather for long enough, so you should keep an eye out for traffic cones which will mark out dangerous spots to avoid and may also be put up around the scene of an accident which you are to go around too. It's all about being aware of road safety.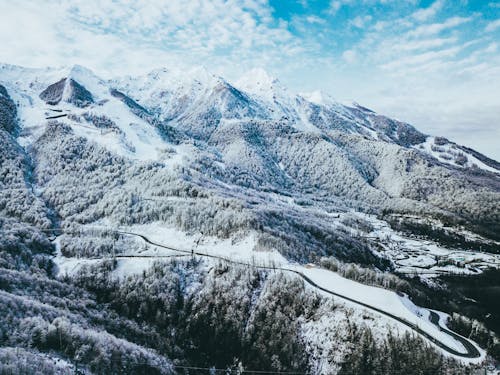 Winter 2019 in southern California is an excellent time to hit your favorite ski town; whether that is Mammoth, Tahoe or Big Bear Lake. Please, please respect our snow towns, don't trash them and travel smart! We love our mountain hamlets and us locals respect the forest and hope that our visitors from out of town and can the same. With a few easy tips from a local driver and outdoor enthusiast, you can have a great mountain ski town vacation with minimal stress!
Love this post? If you find these tips helpful, don't forget to pin them for your friends and family!