I've always made pasta carbonara with zucchini squash. Until this fall. This is the autumn of the winter squash. As in the autumn that our pumpkin patch is chock full, almost overflowing with winter squash and pumpkins of every size and shape and fairy tale variety. This would be the autumn where my Pinterest is full of nothing but pumpkins and every winter squash recipe I can find. Our garden is so massive and wonderful that we constantly find ourselves chasing out rabbits, stray children picking apples from our trees and creepy neighbors who think it's okay to steal apples. Get off my lawn! I may have yelled that our possibly mentioned to any of the above that we do have cameras in plain sight, bro.
As the leaves are changing and the biting flies are invading our backyard leaving both the pups and I covered in about one hundred bug bites and welts, the colors in our maple and oak trees are just starting to change to every pretty shade of orange and yellow. When I'm not escaping the bug-filled backyard to hike leaf covered trails, I'm trying to relax in our lovely backyard but lets face it; The biting black flies are starting to make it feel like the North Slope in Alaska back here and as lovely as our backyard is looking after all the hard work we put into it this spring I just can't sit still back here what with slapping bugs every few minutes. In the front of the house, our garden is chock full of fairy tale pumpkins and winter squash and the wildflowers and the tomatoes are just beginning to die back for the fall and chilly nights ahead. Time to unpack the Uggs, and before I do that, clean up the memories of summer; leftover watermelon radish and snap peas gone to seed from a warmer days harvest. We have enough decorative winter squash and fairy tale pumpkins to decorate the front porch and also feed the neighborhood as the days get shorter and chillier.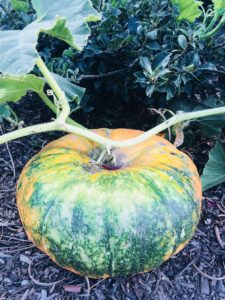 Can you tell that I adore writing about fall? Cooler days as the pine needles coat our forest floor and the fresh windblown needles crunch under my hiking boots, inspire me to write, blog, and cook everything pumpkin. Good thing winter squash and pumpkin are so healthy for you; Low fat and full of fiber, because here in our neighborhood we are giving fairytale pumpkins to all the neighbors and carving up some delicious winter squash for curries, and winter squash couscous.
So like I mentioned in the heart-healthy part of this blog; Pumpkin is low fat and full of fiber! Yea! Let's add some fat, and maybe some cheese. And maybe some Pancetta.
Because bacon.
Yes.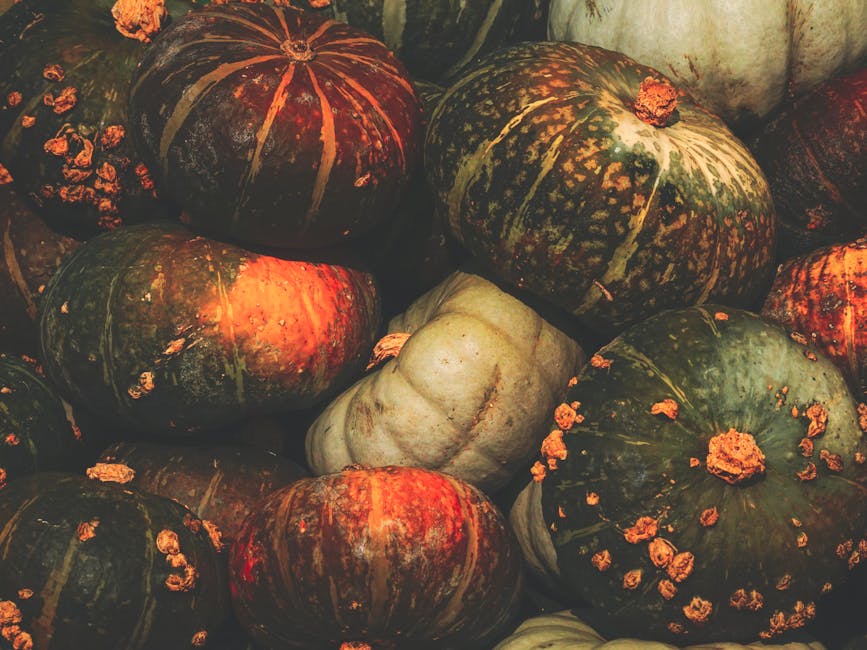 Winter Squash Carbonara with Pancetta
1 cup winter squash, cut into chunks, then spiralized in a spiralizer into noodles
2 shallots, diced
2 teaspoons roasted garlic
5 teaspoons olive oil
1/2 cup cubed pancetta
2 teaspoons dry white wine
6 egg yolks
1/2 cup pecorino Romano, shredded
1/2 cup water
2 teaspoons fresh parsley, chopped
Salt to taste
In the 3 tablespoons, olive oil cook the shallots. Add the roasted garlic bad then the pancetta, Deglaze the pan with the dry white wine and add the water. Let simmer for five minutes.
In a separate saucepan cook the squash noodles in 2 teaspoons olive oil.
Mix the egg yolks, 2 teaspoons water, the cheese and the parsley. Slowly add the pancetta mixture. Mix in the squash noodles
Love this recipe? Don't forget to pin it!