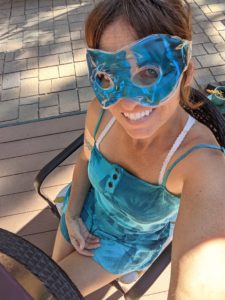 This is not exactly feeling like Labor Day early September morning when I am not personally being allowed by the government to labor. I'm not here to bitch about the government forcing peps to get vaccinated or carry vaccine cards to see a movie or attend a football game. I'm not here to pretend that having the choice to get vaccinated is the same right as having the choice to abort a healthy baby at 21 weeks. I am here to bitch that sometimes our California government and our mismanaged forest service need to get their heads out of their asses and come to some better decisions. Or maybe all the potheads who run this God-forsaken liberal state need to stop being so high and making irrational decisions that affect small businesses' livelihood. I'm a bit bitter at the moment about our California national forests closure.
As a hiking guide, this shutdown of the entire California national forest is a big deal for me. It means I have had to shut down my outdoor adventure business completely until September 17th. That means the entire Labor Day weekend. The three holiday weekends in the summertime are when I make the most of my cash for the summertime. It's heartbreaking for my small business and for other small businesses in the Big Bear Lake area such as our horseback riding stables and our Jeeping off-road adventures. It's okay forest service, it's not like I have three hungry cats to support.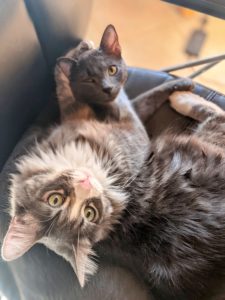 Just because some people can not recreate responsibly the twenty million acres of California national forests are closed for basically all national forest fun through at least September 17th. Yes, that is about one-fifth of the state of California. Where do these dumb-dumb bureaucrats think all these holiday goers already penned in from sixteen months of Covid protocols are going to spend their holiday weekends and paychecks? Small resort towns like the one I live in and small outdoor adventure businesses like mine are the ones suffering. Like to hike, mountain bike or just walk with your dog through the pines? You might want to head to Nevada where their bureaucrats make smarter decisions.
The hiker in me just cringes to think that this means going for a hike, or a walk means on city streets for the next three weeks. (And finally, when the weather is just cooling down and getting so pleasant for outdoor activities!) I live in a nice neighborhood and I don't mind walking my pup through our neighborhood but shutting down my business for three weeks has me pissed off.
California's national forests management diaster
The California national forests are closed because California is on fire (again) and we don't have enough firefighters to fight the fires (again) The smart idea would have been to kick all the homeless encampments out of the forests. Eighty percent of the forest fires this season have been started at homeless encampments. If you Google southern California forest fires homeless encampments there are endless articles about what an issue this is in our drought-stricken climate. But none of the liberal cry babies in this state want to do anything about it. So let's close off the wilderness to all the hard-core hikers and mountain bikers who just want to get a sweaty workout and probably are not carrying matches with them and stopping to build a campfire mid-hike.
Where I live in Big Bear Lake, California there have been so many fires this season that were started by the homeless encampments in dry brushland at the bottom of Highway 330 heading to Running Springs and Highway 18 that leads to Lake Arrowhead. Is the forest service allowing these troublesome encampments to stay on California national forests land during the shutdown? No forest rangers I have talked to have given me a straight answer on this one. But as a tax-paying citizen, I am not allowed to hike in the woods. No fucking way.
The real senseless thing about this national forest closure is you can still hike or recreate on private land. So all the 30,000 vacationers to Big Bear Lake where I reside, this Labor Day weekend can hike on the three trails on private land. But not in the national forest two miles away. Absolutely not. How does this make sense whatsoever? The wise thing to do would have been to close all the dirt forest roads to car traffic so the dumb-dumbs with the fireworks can't go into the forest to burn off their fingers and set fireworks and have illegal campfires. That would have been the better option but our mismanaged California forest service makes laughably dumb decisions.
This is why we can't have nice things. Like nature.
Okay, let's step back a minute. Maybe I made all these snarky remarks already last year when our California national forests were closed for most of September because our federal government here in California has no idea how to manage forest land. Instead of kicking all the homeless people who are having illegal campfires out of the forest, the forest service has once again decided to close down our California national forest completely. This pisses off those of us who know how to recreate responsibly and not build illegal campfires or shoot off fireworks in a drought-stricken forest. Because the dumb-dumb Snow Pigs can't adult the entire forest system in all of California is closed for the foreseeable future.
Here's a thought. Perhaps the local law enforcement should remove all the homeless encampments from the bottom of Highway 18 and Highway 330. It seems like every two weeks a brush fire breaks out at the homeless encampment at the bottom of either of these highways. But local law enforcement won't do anything about it in Gavin Newsom's California.
So what am I doing this Labor Day other than laboring?
Having a big ass yardsale. What is it with cheap asses in Tesla's trying to lowball me into selling brand new Nike running shoes for three bucks? And none of these rednecks from Lucerne Valley understand why my boyfriend (Who is from India) is so tan. Yard sale weekend has convinced me that a lot of Californias are really dumb. I have had multiple people start to take things from my yard sale and I'm like "Bro, you need to pay for that" I understand we live in a super leftist state but it's a yard sale, not take my crap for free comrade. I also watched someone literally drive their big ass truck through my neighbors landscaped front yard. What on earth is wrong with people? This is why I normally spend my days in the forests away from the dumb-dumbs.
Trying to get someone, anyone to buy this bathroom for five dollars. Come on bro! This is the start of The Dude Halloween costume! Halloween is less than two months away and The Dude will abide!

Detailing the engine on my shitty Subaru before it breaks down again.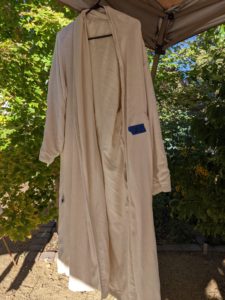 Pulling every weed in the garden. Saving seeds for next springtime and admiring my baby pumpkin just starting to form.
Handicapping Del Mar and Saratoga (Obviously) At this point all my yardsale dreams are resting on the fact that I could make more money betting a pick 4 than having a Labor Day Saturday yard sale.
Spending way too much time with our pets (As usual)
One good thing about having no employment for three weeks is getting to spend time with friends and family. My grandmother just came home from the nursing home and it's nice to have time to go visit family. Of course, I think her cat may have ate her other cat during the two weeks she was residing in the nursing home. During this pandemic, some of us may have gained more weight than others. Like Sadie the calico.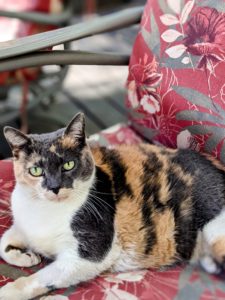 So what is the moral of this anti-outdoor recreation story? Don't come to California this September. Take your well-earned money and travel to Bend, Oregon or Flagstaff or Sedona to recreate because our government bureaucrats have made some terrible decisions that really do affect all those who love to get outside and be one with nature.