Each year thousands of annoying tourists clog the roads, the trails and the campgrounds of Yosemite National Park. Yosemite is such an awe-inspiring gorgeous place but the tourists and snow pigs just pack it like ants, throwing their trash out the windows of their mini vans and clogging up the beauty of this rugged landscape.  That's why I stay the fuck away from Yosemite National Park. I always tell friends who go on and on about Yosemite National Park and how gorgeous it is; Just how many awesome trails, meadows, creeks brimming with rainbow trout, lie just below Tiago Pass and right on the outskirts of this seriously popular tourist trap.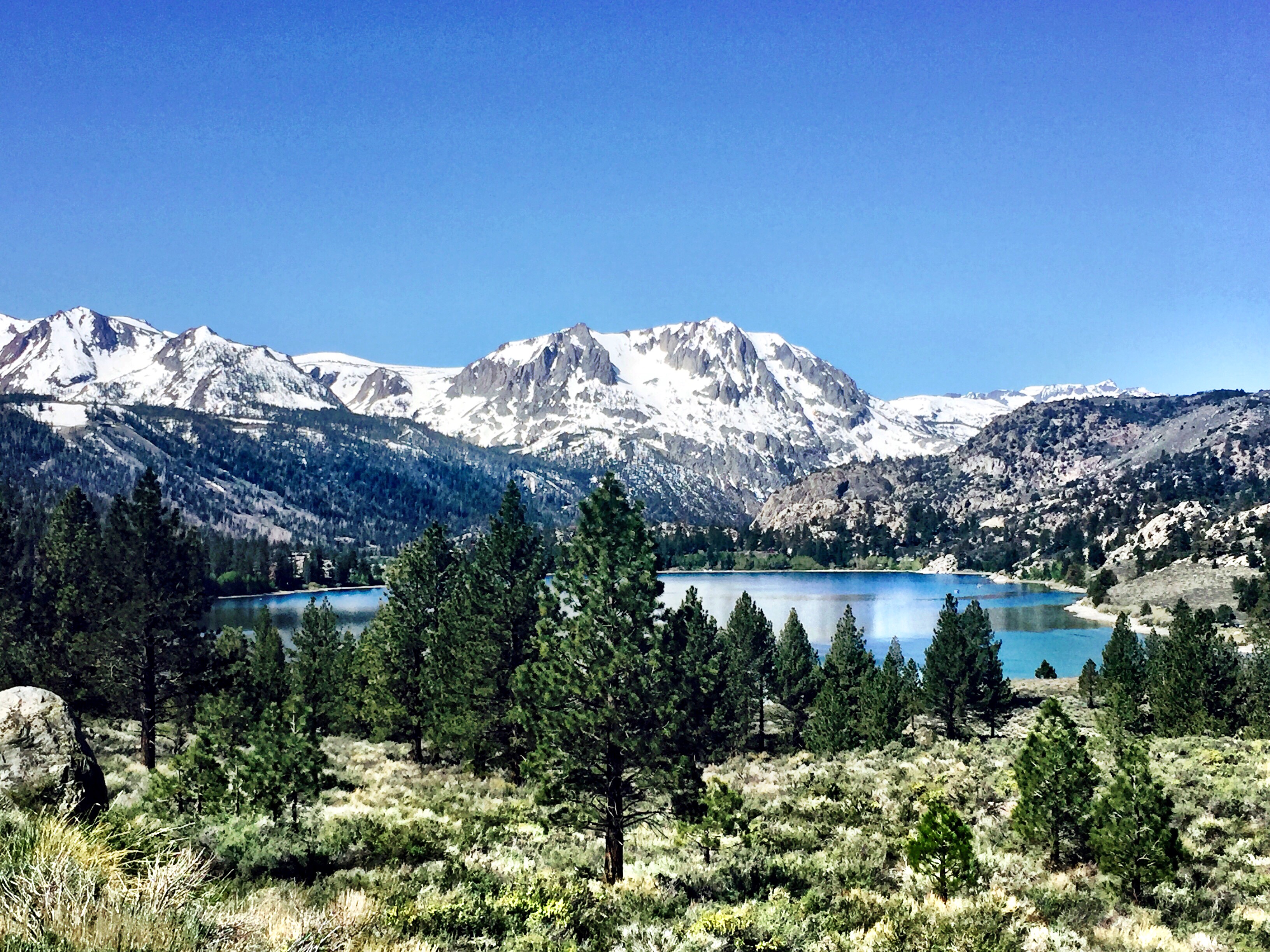 This morning as we explored a trail just outside of June Lake I felt like we were hiking through Tuolumne Meadows or another Yosemite meadow as we meandered off trail and away from the millions of tourists who were overflowing all over this trail and into the forests on this extremely popular Memorial Day weekend.
I had never been to the Mammoth area on Memorial Day weekend before and I was not at all surprised at how insanely crowded it was, after all, we had just escaped from the ski town we called home for this holiday weekend away. We knew exactly what our hometown would be like with thousands of snow pigs clogging every inch of shoreline along our 6.5 mile trout stocked lake.
When we approached the parking area to Parker Lake I was completely shocked. There had to be 100 cars parked at the trail head! Last time I had hiked here three years ago there were three other cars in the parking lot! We started up the hilly sage brush lined climb into the pine forest and passed hiker after hiker after hiker. So many hikers all decked out in North Face apparel that looked like it had never been used before. There pale shoulders carried just off the rack, brand new Osprey backpacks. We had picked an easy four mile hike for our second day of hiking in the eastern sierras not because we were beginner hikers, but we were dragging along our older doggy, the senior citizen and needed an easier hike the old lady could handle.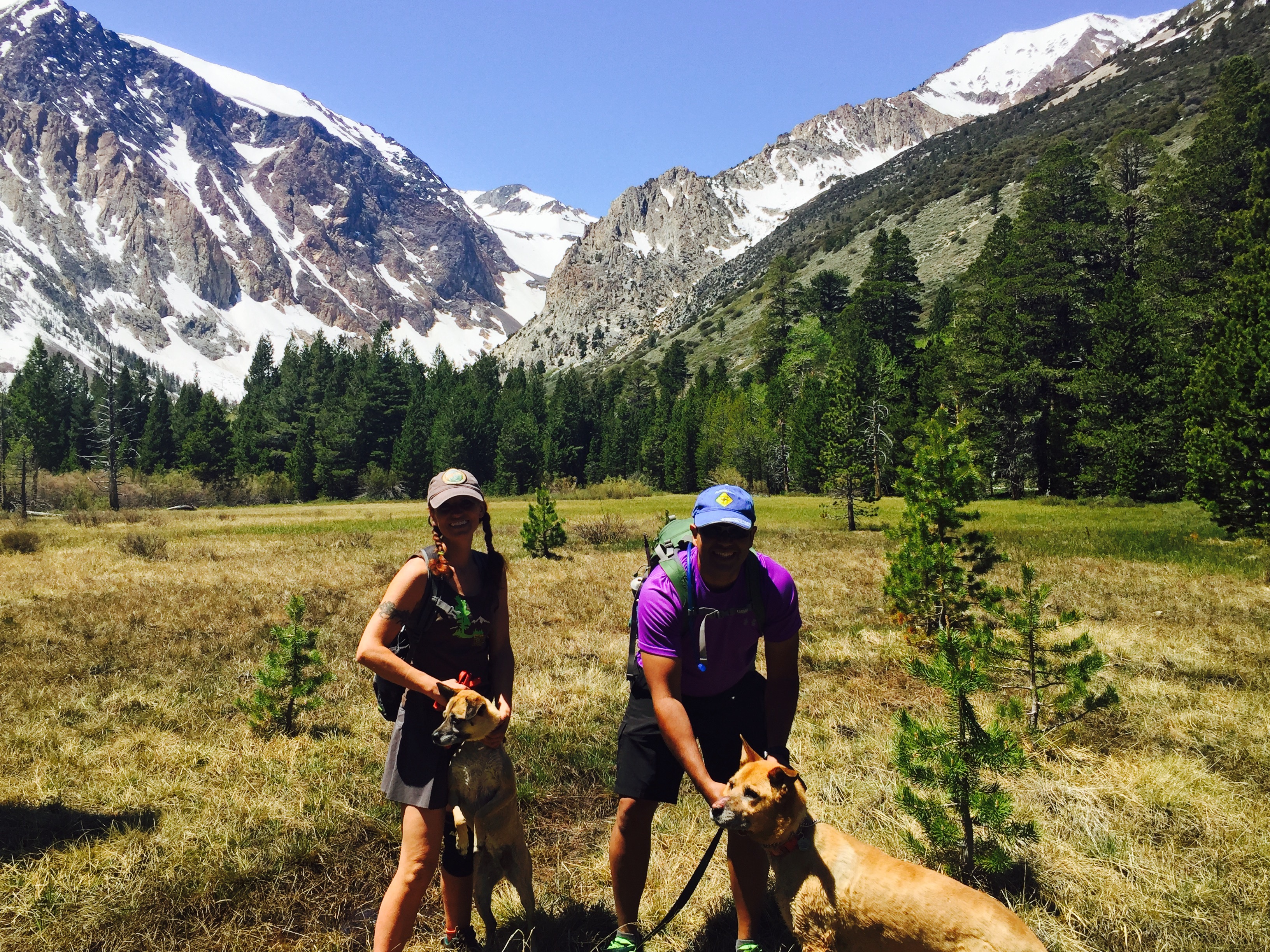 I know we picked one of the easier hikes in the Mammoth area but I was surprised just how clogged and congested the trail was as we approached the creek, I mean river and let the old lady go for a much-needed swim.
This had to be one of the most gorgeous trips I have ever taken to the eastern sierras. After the record snow pack year, this meant that even almost in June all the mountains in the distance were packed with snow at over 7,500 feet which made for the most gorgeous views on every trail we hiked. It also meant the creeks were now roaring rivers and we had to be super careful every time the dogs tried to get a drink (or bite the water) or go for a swim, that they would not be washed away.
About halfway up to Parker Lake we had just about enough of the crowds and the swarms of people. We decided to blaze our own trail. We began to hike off trail across and through a freezing cold rugged creek and trekked to the north towards the lake, eventually. This route took us through the most gorgeous meadow and made me feel like we had just stumbled into the beauty of Yosemite National Park but all of a sudden the forest was silent and the tourists were a distant thought.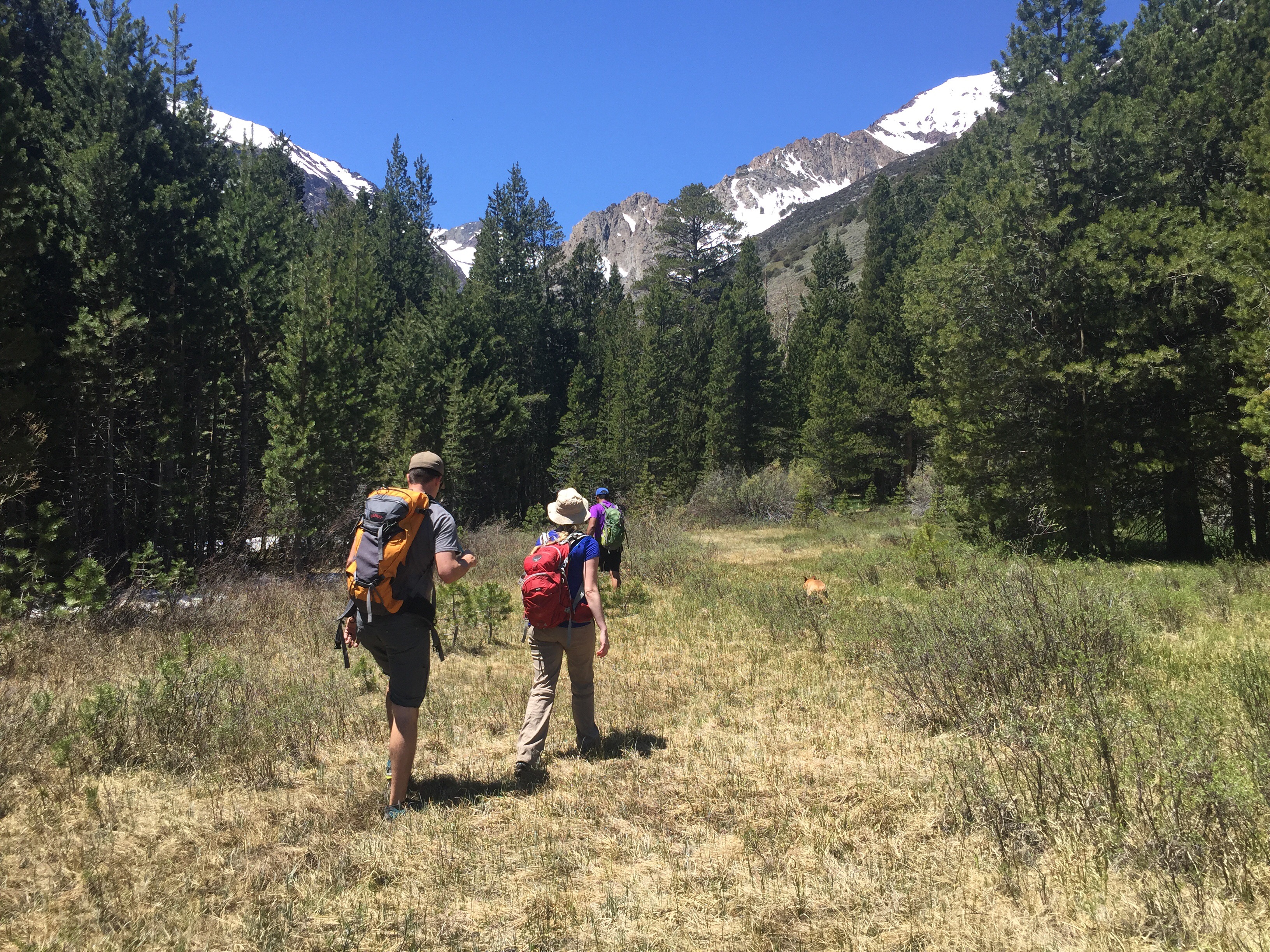 It was truly lovely and the best part of the hike as we approached the lake from this hidden route.
Two days later, on our last night in Mammoth we went out to dinner at Rafter's Restaurant and I tried Reaper Chili Jelly for the first time. All those miles hiked through dusty and snowy mountain trails my body was craving a delicious protein filled meal and maybe something a little spicy. Thank God for Reaper Chili Jelly.
This hot and spicy jelly went exceptionally well with my pork chops and I knew I had to make Reaper Chili Jelly as soon as I got back home to our mountain town. If you find yourself in the town of Mammoth Lakes any time soon try Rafter' Restaurant and the Reaper Chili Jelly for sure!