I've had some guys say sweet things to me over the years but my boyfriend takes the cake. ( Or the chutney, in this case)
A few weeks ago we came back from a hike and were enjoying some happy hour drinks.
My sciatic nerve has been killing me lately and even the easiest hikes have me aching afterwards.
As I limped my way back to the couch with our refills the other night my love whispered these sweet words to me…
" You walk like an old donkey who needs to take a dump"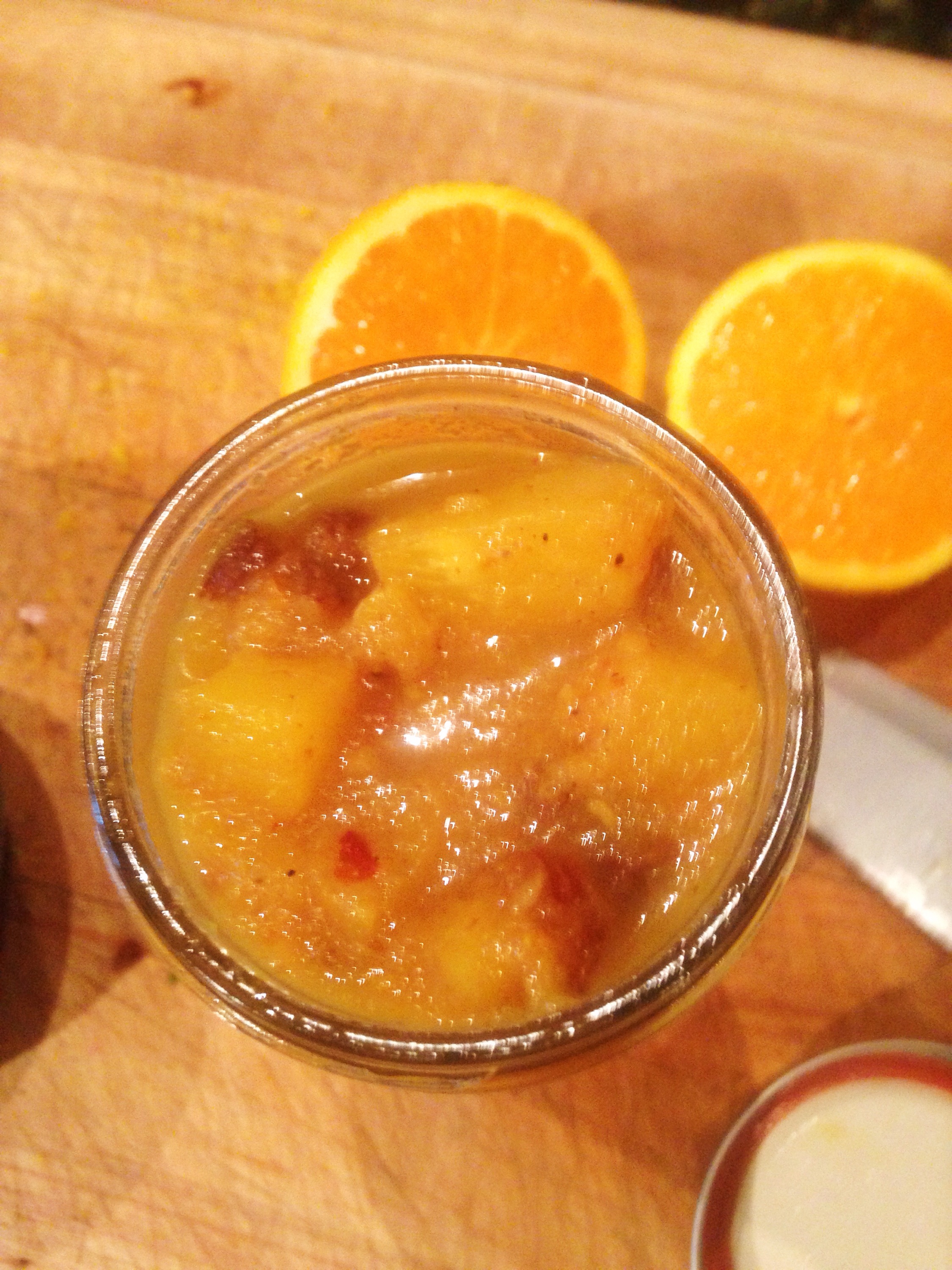 Yes, even after that out burst I still ironed a shirt to wear for date night that evening.
What can I say, I'm a sweet heart.
Yes, I even made an effort to look some what nice for our Saturday evening shenanigans AND than I made this incredibly delicious Pineapple Hot Chili Chutney with Ginger.
Best girl friend ever! Even if I do walk like an old donkey who needs to poo…
Pineapple Hot Chili Chutney with Ginger
1 onion
3 cloves garlic
3 tab ginger
2 tsp veggie oil
1/2 cup brown sugar
2 tsp good quality curry powder
1 tsp turmeric paste
1/4 cup chopped golden raisins
1/2 a pineapple, chopped into very small pieces
1 cup vinegar
3/4 cups water
6 Chinese hot chilis
In a nutri bullet blend the onion. Cook in the oil for five to ten minutes until caramelized.
In the nutri bullet crush the ginger, garlic and chilis.
Add this to the onions for two minutes.
Add the brown sugar, curry powder and turmeric paste. Let brown for just a minute until you can smell the spices. Add the vinegar, water, pineapple and raisins. Reduce heat to a simmer. Simmer for thirty minutes.