I hate being that person who relies on technology, apps and popular websites in order to recreate, but that is the world we live in here in 2021. A popular Facebook outdoor group let me know about a hidden fishing hole tucked away in the high Sierras called Lil Walker Lake. Thank you social media even though I kind of loathe you. I kind of despise social media even more after the inaccurate descriptions I found online on how to discover this hidden fishing hole. No fisherman or woman wants to plan an early morning fishing adventure, only to find they should have awoken, way before the sun at 3:30 in order to drive thirty minutes over near Lee Vining, then hike for almost an hour to reach a hidden lake. Especially during the craziest heatwave, the eastern Sierras has ever seen.
All these All Trails idiots don't know their ass from their elbows or their Osprey pack from their Columbia hiking boots. At least that is what my trek to Lil Walker Lake, this morning told me. Perhaps I was just a bit bitchy when it comes to All Trails Know-it-all hikers because it has been hotter than hell in the eastern Sierras. When it's not hotter than hell, it has been incredibly humid. So I have little patience for all these asshole hikers clogging the trails with blue bags of dog poo or their unneutered off-leash Great Dane's who really would like to hump my trail dog.
It was almost three miles to Lil Walker Lake. (Not one mile as I had read online) As much as I love hiking new alpine trails, I love it more when there are fewer asshole hikers on the trail with me, giving me false information.
Lil Walker Trek or Fake News?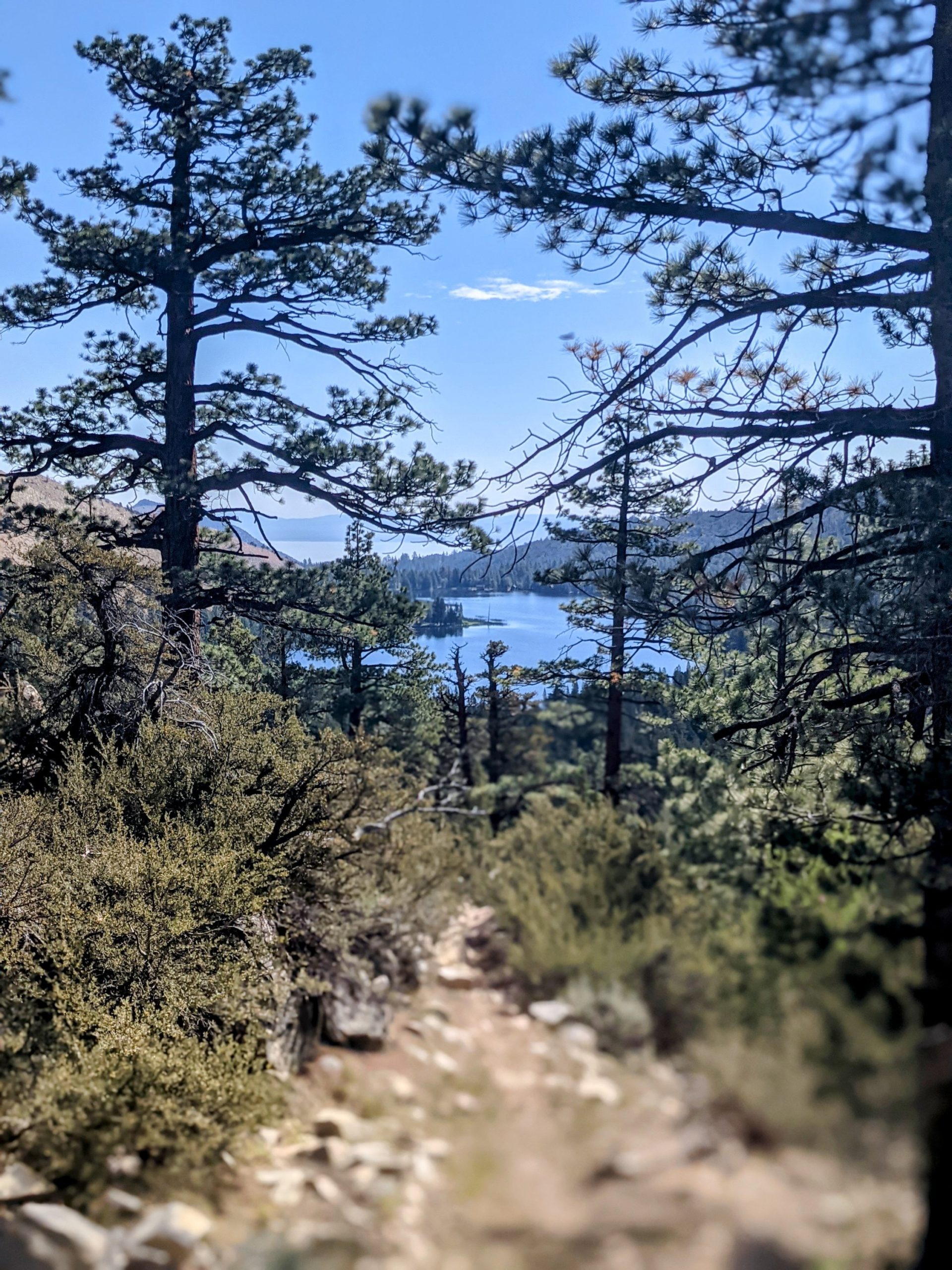 This month that we have spent in the pristine beauty of the eastern Sierra mountains has led us to some awesome new trails to hike and pristine alpine lakes to fish from. Lil Walker Lake did not let us down when it came to her wild beauty and pulling rainbow trout from her crystal clear waters. The frustration came with how ridiculous it was to find real information about Lil Walker Lake. So many online reviews said the walk from the locked gate was one mile and flat. That turned out to be total fake news.
We got on the trail at six a.m. this morning expecting a mile hike, mostly flat. We were expecting to be throwing lines in the lake by 6:30. We also had a teenager with us who did not have the patience for a longer hike on a hot humid day and who we had pulled out of bed at 4:30 a.m. to make this hike/ fishing trip happen. Imagine how fun it is to hike uphill with a moody tired teenager who does not want to hike six miles roundtrip in the heat.
And then the mosquitos started…
I have to say this trail was stunningly beautiful. It was a much harder hike to get to Lil Walker Lake than we expected, but man was it pretty, walking along the creek with the aspens waving in almost a breeze. The trail goes up steadily most of the way, elevation-wise ( It's not flat as so many hikers recently reported) Until you finally, finally get to the meadows near the private camp. Wild yarrow, lavender lupine and yellow mules ear grow wild next to the dirt road and make the whole hike very scenic. (And come in useful if you have too much coffee before the hike. They are known as Cowboy TP) At the camp, we took the trail to the right and were soon looking at a lake with a lot of reeds. Honestly, at first, I thought it was a very small lake and the fishing would be poo as the lake was all reeds. Then we hugged the north shore of the lake and found some shorelines perfect for fishing.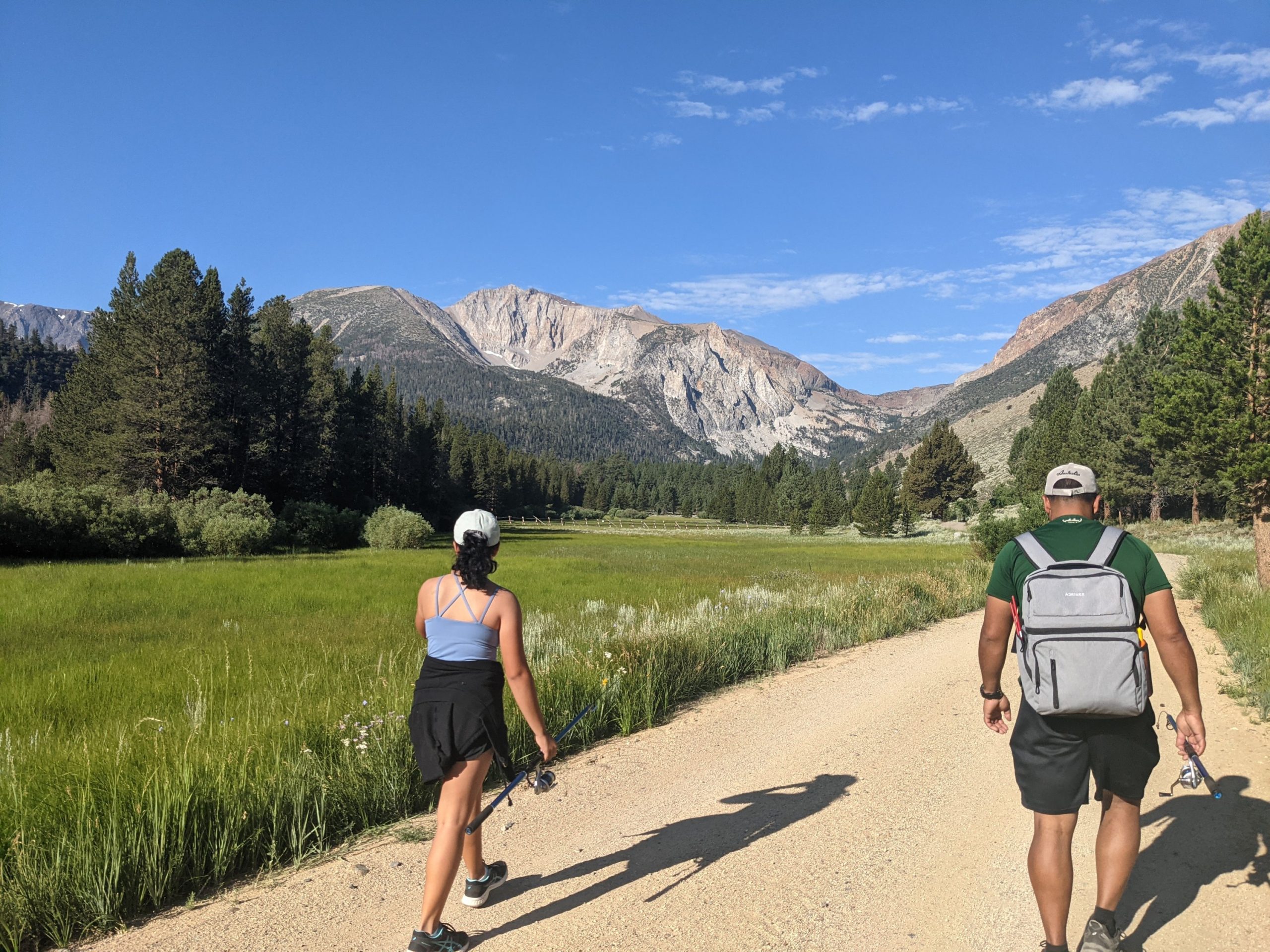 That is when I slapped my first mosquito. 
But I couldn't concentrate on the odd mosquito here and there as there were tons of keeper size trouts right there at the shoreline! We felt really great about our chances of catching "The one" even though by the time we got lines in the water it was already 8:30. And hot.
I left our fishing gear on the lakeshore and thought I would hike up just a bit towards Lower Sardine Lake. Originally Lower Sardine Lake was my goal on this hot and humid day but just the trek to reach Lil Walker Lake had taken so long, I was running out of time and patience as the morning became warmer and more humid. And as I made my way along Lil Walker Lake and more into the bush the mosquitoes were destroying me. Literally, I had never seen mosquitoes this bad in the U.S. They were coming at me in swarms.
So the last few days we had seen no mosquitoes whatsoever on our voyage into the backcountry. To lighten my load in my pack, I had actually removed my can of bug spray two days ago. I did have one mosquito wipe and I gave that to the moody teenager before I left the fishing half of our group and started only hike. I really did not expect mosquito apocalypse.
I started up the trail into the backcountry and started regretting giving away my only mosquito wipe. The mosquitoes were so terrible I couldn't stop to sip water from my camelback, poop or even cry. (Three things I would have really enjoyed doing on this humid July morning as the hungry mosquitos feasted on my tan arms, legs and basically all the rest of my body parts. I was in mosquito hell.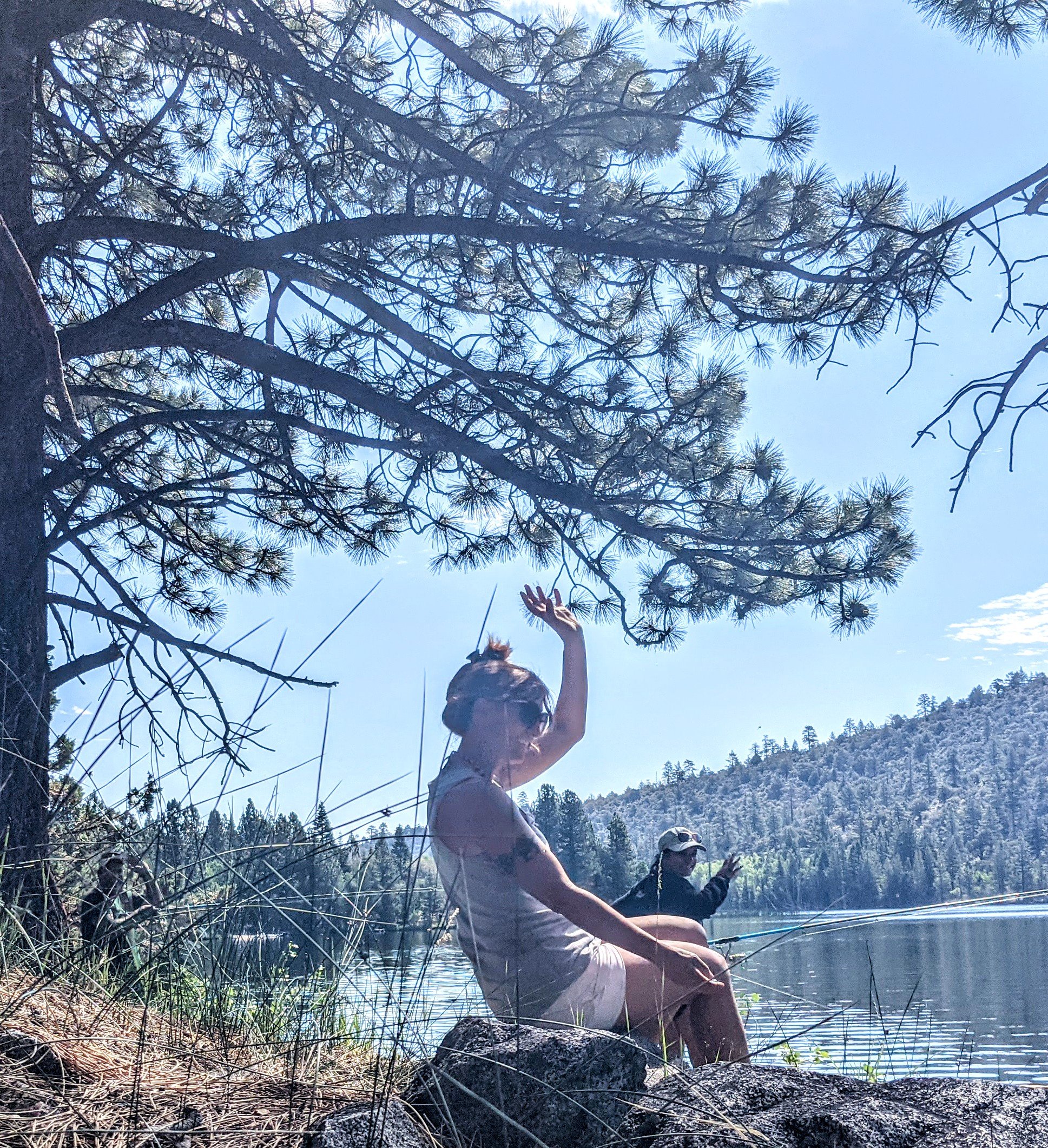 The Alaska Salute
One time I went to Alaska when I was in my early twenties. I spent two weeks swatting at black flies, spraying my entire body with Deet and watching majestic moose graze on the side of the Dalton Highway. I spanked enough insects in that two weeks to cover my insect quota for my entire life. I did not need to inhale a million mosquitoes and get bugs in my eyes, nose and sports bra on this July day. But I did. 
I would like to say it was a glorious flashback to my early twenties, North to the future, but it was not. Instead, I just wanted to cry but felt the mosquitos would stick to my tear-stained face.
Lord of the Flies. Or Ants. Or Mosquitoes.
This summer in the eastern Sierra's has been just fantastic scenic alpine beauty as we trekked between the Ansel Adams Wilderness and the John Muir Wilderness. And then there are the insects.
Most of the backcountry lakes we have explored have just swarms of blood-thirsty mosquitos packing their shores. My biceps are actually feeling buff again from doing the Alaska salute so much. I really swear my arms are back in shape and if I ever go back to my job at the racetrack someone is going to ask me if I exercise horses again. It's all from swatting at bugs.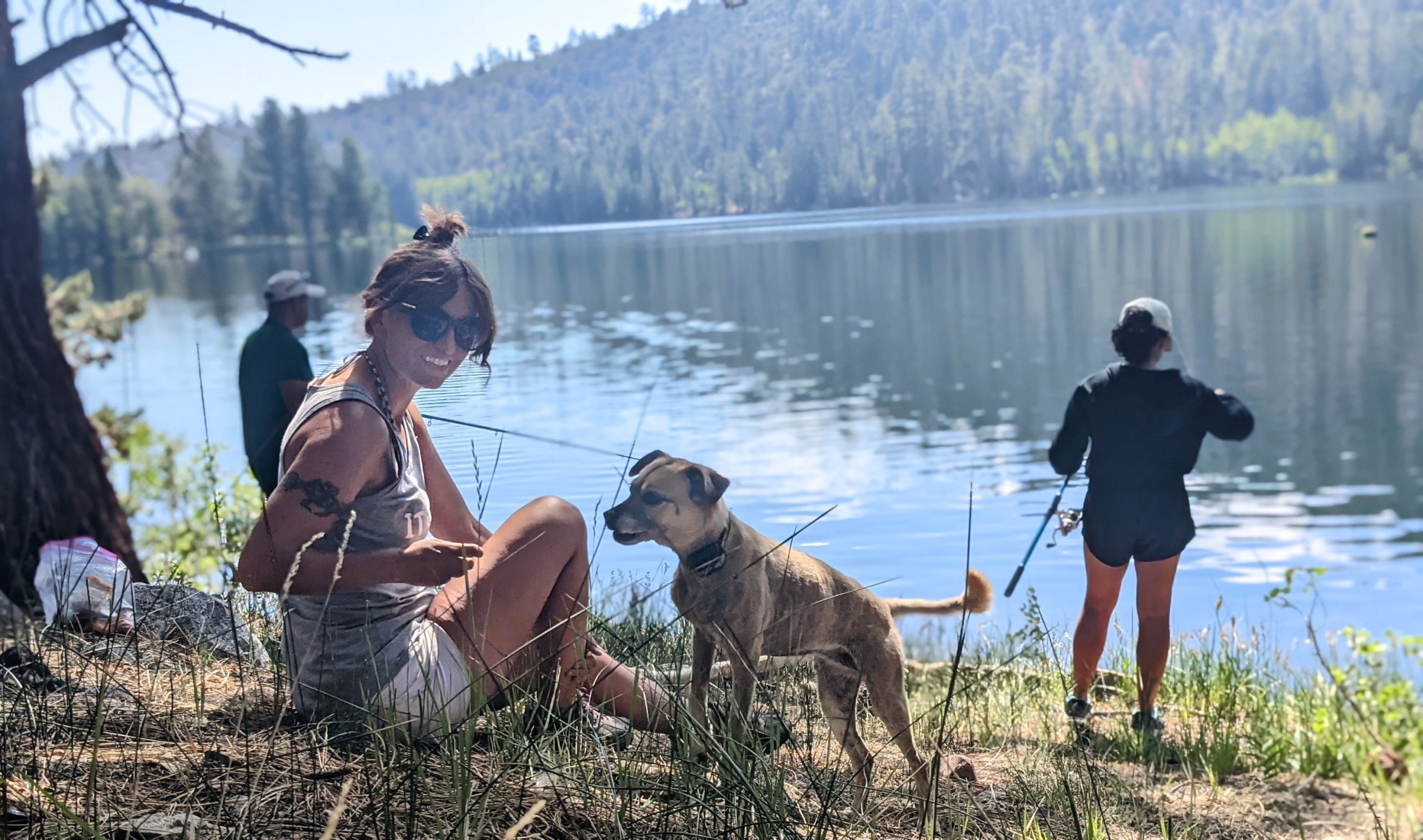 After attempting to hike through a mosquito-filled meadow then up a mountain with more mosquitoes on the most humid day ever, I had to run all the way back even though I was wearing a bikini top, not a sports bra. My forty-year-old tits almost smacked me in the face, leaving me unconscious for the mosquitos to feed on. But I survived.
Can my dog get any more disgusting?
The mosquitos would soon be the least of my worries as my dog was about to do the most disgusting thing ever. Now, this is a mutt who has been known to roll in crab apples ( Fresh and stinky horse shit) If horse shit is not available she will happily roll in cow shit or that dead and rotting carp over there. The more disgusting, larvae-covered or maggot encrusted the better to keep this mongrel happy.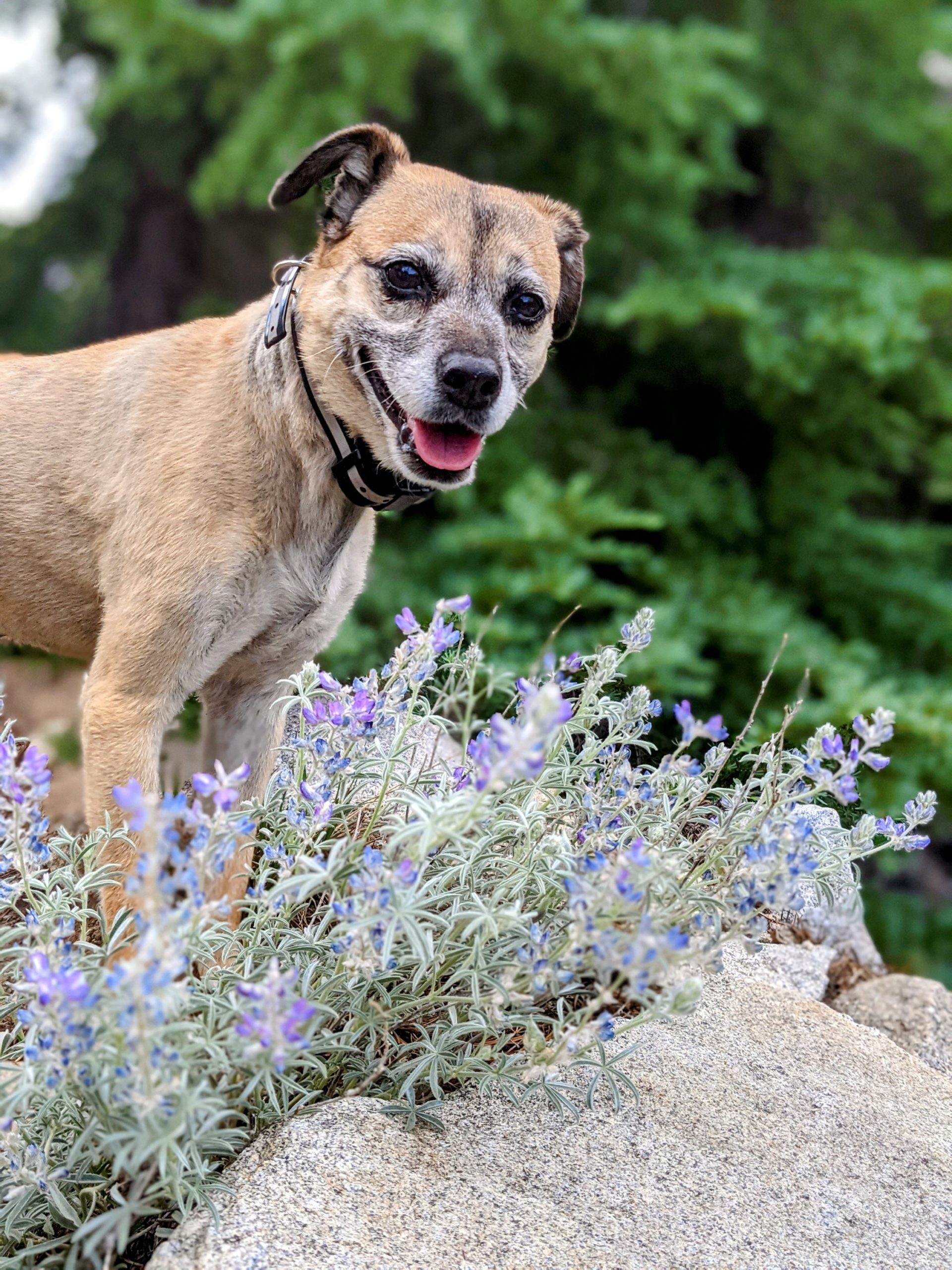 She can be one stinky, stupid bitch. But she's also a sweetheart of a dog and I guess that's why we keep her around?
That is what I thought until today when she tried to bring me a dead road-killed squirrel on our hike back from Lil Walker Big Mosquito Lake. I can't believe how disgusting this dog can be. This is why we like the cats more.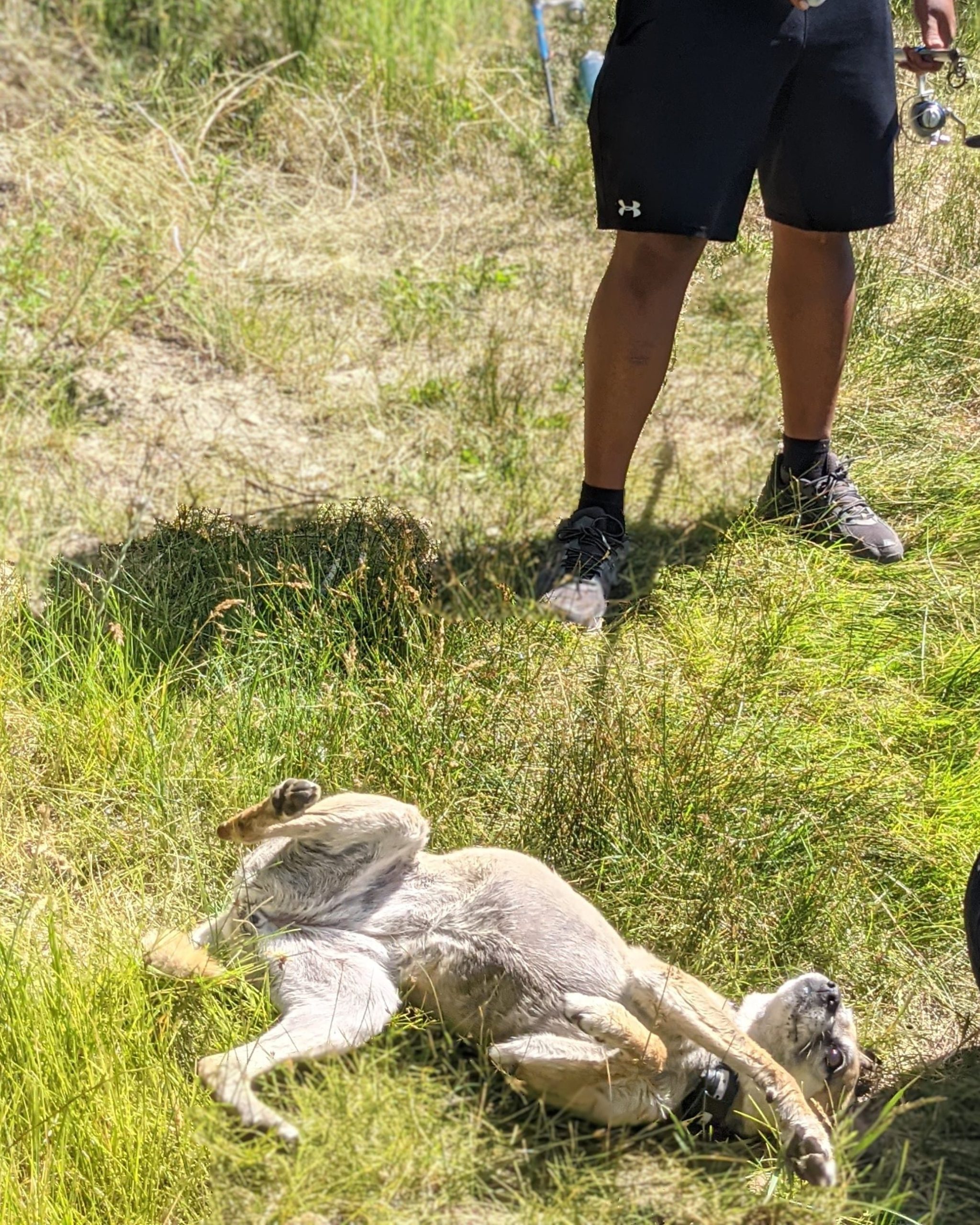 After I screamed at her to drop the roadkill, swatting at mosquitoes with both hands, at the same time, she did drop it at once. Then she looked at me, like why can't I ever have any fun?
To be quite fair to Carly, the squirrel was so freshly killed, it really did look like a dog toy. But I still think she is an asshole.