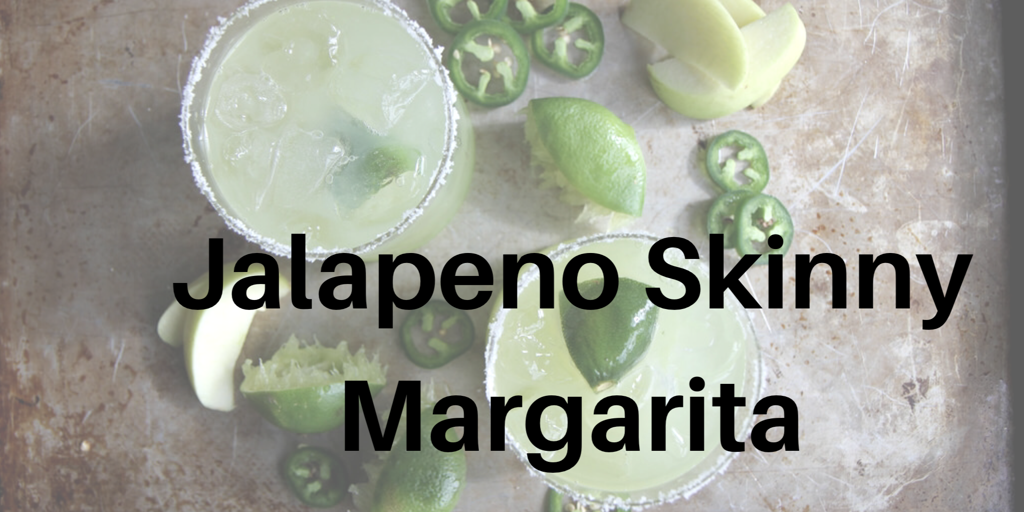 It's a few days before Cinco De Mayo here to the north of Baja California and that means a Skinny Jalapeno Margarita or two.  My Skinny Jalapeno Margarita is full of all things you need for a great Cinco De Mayo; Don Julio Tequila, Jalapenos and sparkling water. Now here is a throwback story to our last journey on the back roads of Baja California a few years back!
    When on the back roads of Baja down south of the border there are a few important rules to follow. No I'm not talking about smuggling back illegal substances or ending up in a Mexico jail. I'm talking about trying the best of what Baja has to offer. I mean mainly locally caught lobsters and Jalapeno Margaritas.
    A few rules for a vacation in Mexico…
    Don't forget to eat as many lobsters as you can at Puerto Nuevo.
    It's
worth sitting in a car for five hours to pet a baby lion name Jasmine.
    Always order the Jalapeno Margarita.. Or two… Or three.
    Haggling with street vendors for authentic souvenirs is a must when in Baja.
    Take the back roads through the wine country; way more of an authentic Baja adventure than sticking to the toll roads like the other tourists!
    Don't pet the beach donkeys no matter how cute they are!
    Don't smuggle back the chili plants that Julio the photographer offers you, no matter how delicious that homemade salsa made with only in Baja Diablo peppers was.
    When making new friends in a Mexico bar, never tell them where you really live!
    Enjoy the amazing hotel breakfast at the Rosarito Beach Hotel; You just can't get Mexican food this authentic anywhere outside of Mexico!
   When in Baja you are never to old to dance at Papas and Beer.
    A six mile run on the beach is always a good idea after a night of drinking margaritas.
    After digesting all those rules for a great Mexican adventure vacation try making these amazing Skinny Jalapeño Margaritas!
     When we met our new Rosarito friends for the first time we were drinking these amazing Jalapeño Margaritas in the hotel bar.
This is the skinny version, as apparently they don't DO skinny margaritas in Mexico.
Skinny Jalapeño Margarita
1 jalapeño, seeded, unless you like it super spicy
1/2 cup sparkling mineral water
1 tsp agave nectar
Juice of one lime
Ice
Combine all in a nutribullet for a blended skinny jalapeño margarita!
Love this recipe? Don't forget to pin it!