These tacos right here are the best thing I make right now at this instant.
I'm obsessed with these tacos.
My boyfriend was actually mentioning last week that we "sure eat a lot or tacos these days" than I managed to get him addicted to The Best Tortillas ever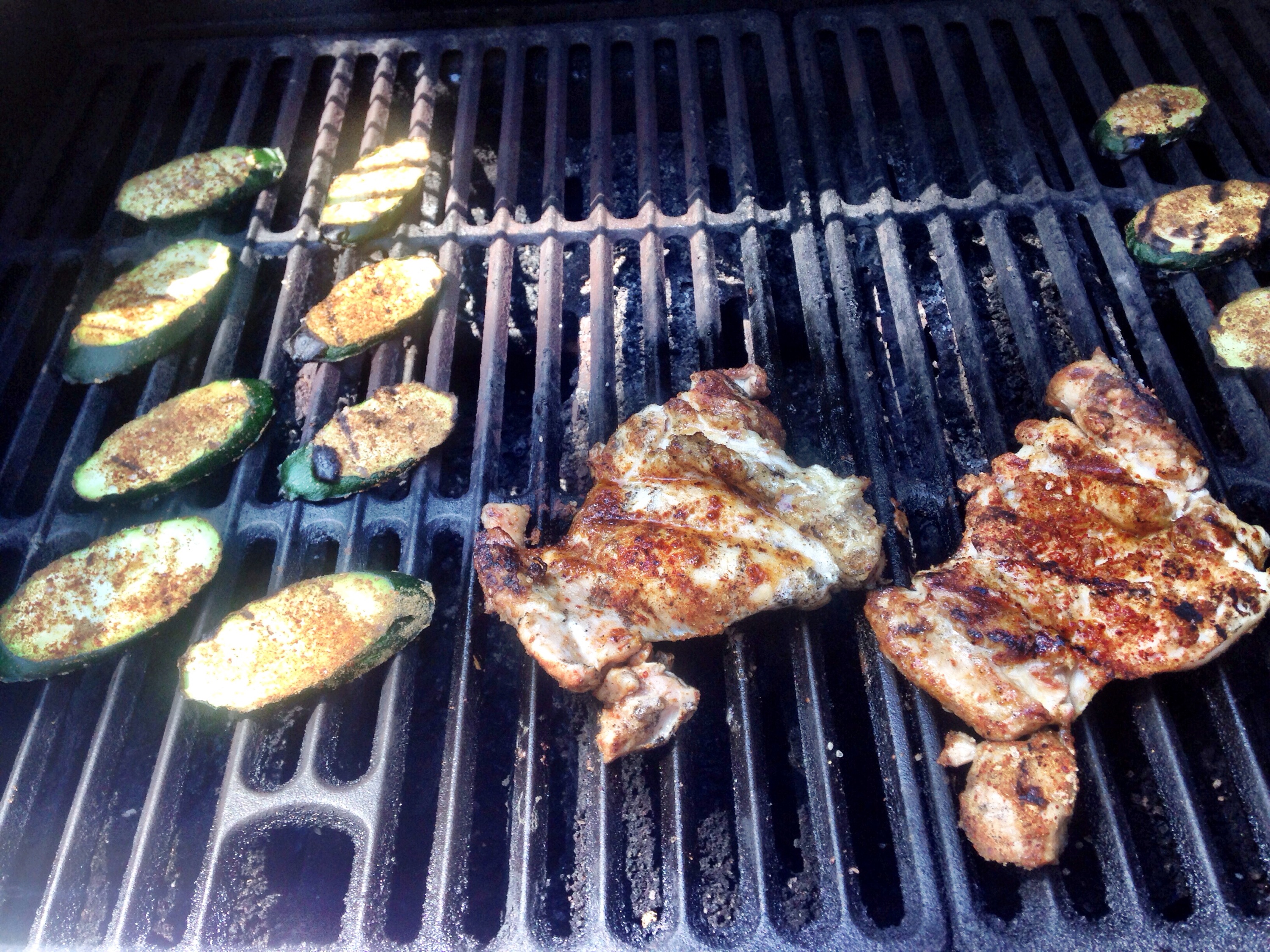 These are even better if you fry them in coconut oil but for less fat and calories and also as a time saver you can just grill them on a gas oven stove top.
The spice mixture that goes on the chicken and zuccini is hot and salty and addictive.
The Tahini Yogurt Sauce is amazing and I top these with home made pepper sauce my amazing friend Mary makes from scratch but go ahead and use your favorite store bought hot sauce.
This summer, this is by far my favorite meal.
Indian Spiced Chicken Tacos with Zucchini and Tahini Sauce
4 chicken thighs
3 Zuccinni, sliced thin
2 tab cumin powder
2 tab coriander powder
1 tab spicy chili powder
1 tsp kosher salt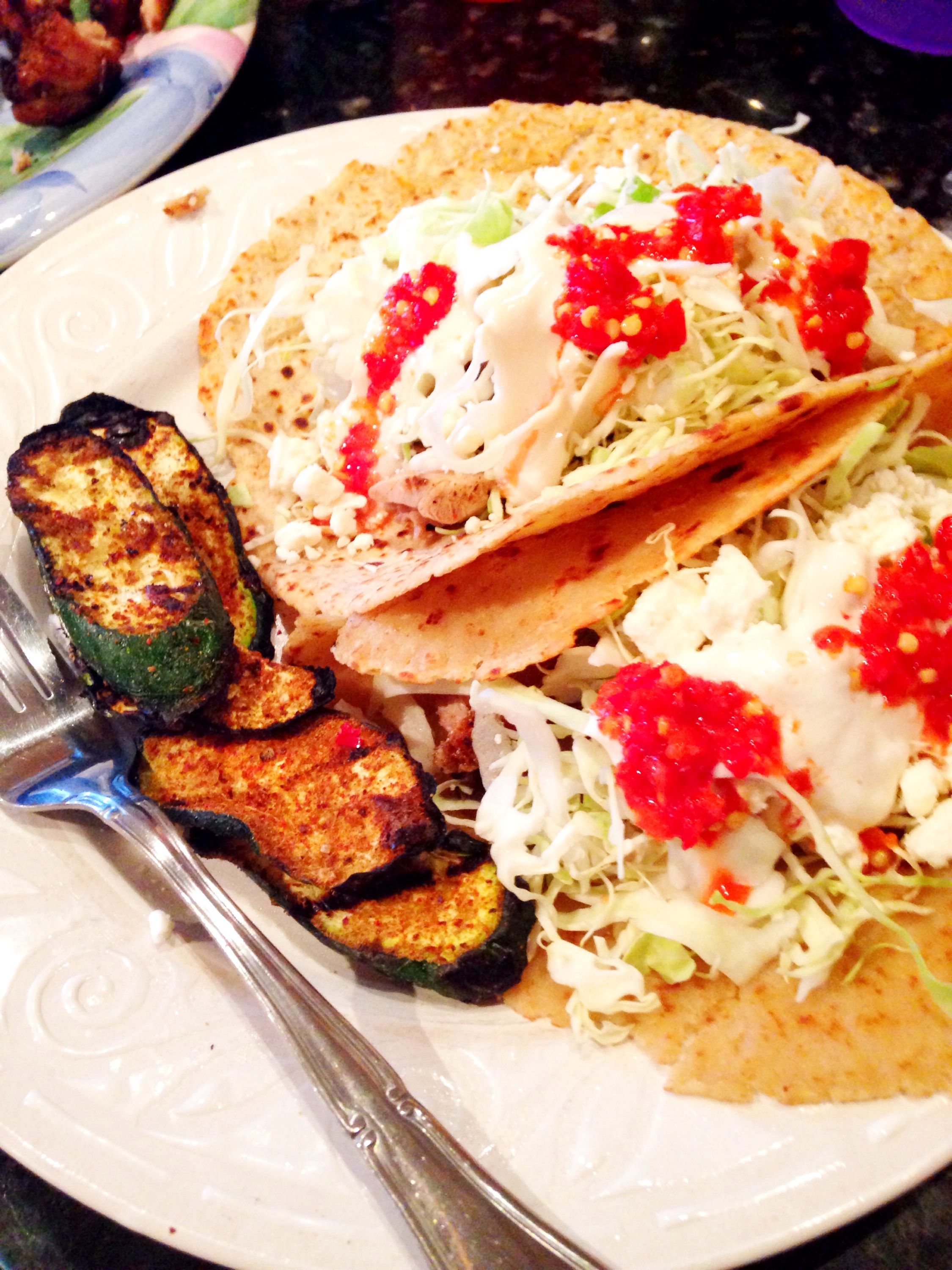 1/2 cup tahini
1/2 cup Greek yogurt
1/2 a lemon, juiced
1 package corn wheat and chili tortillas
1/4 cup feta cheese
1 cup green cabbage
1 cup red cabbage
Hot chili sauce
Mix the spices. Coat the chicken thighs and the slices zucchini in this mixture.
BBQ the chicken thigh until cooked thoroughly. Chop up the meat into bite size pieces.
Cook the tortillas in your preferred way; either in coconut oil or on the stove top. Layer chicken, veggies and the sauces as a taco and enjoy!