After a morning of dragging my aching body on an easy dog walk up Lost Creek Trail Carly the Pup and I were relaxing creek side.
It really breaks my heart that this is where I am now as an athlete. A year ago I was running twelve miles before work and these days I'm beyond injured for the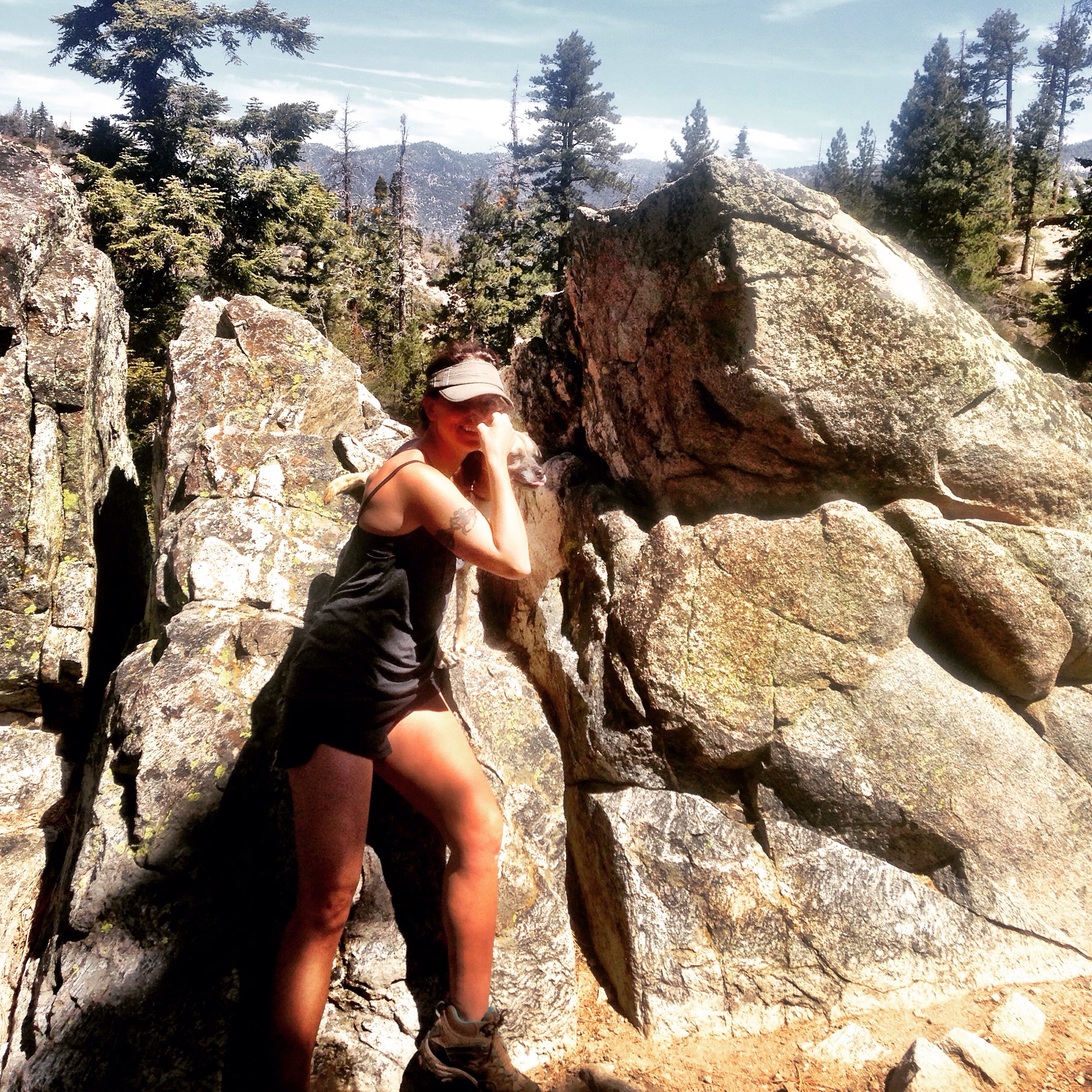 last four months and just trying to keep my muscles a tiny bit in shape for the day, some day when I will be able to train again. My boyfriend says my cankles are still glorious so there is that. (No seriously, he is jealous of my runners ankles. Maybe rankles would be a better term?)
Today I explored a new trail that Mary and I kind of stumbled upon by accident and it was seriously stunningly beautiful and lead us to the rushing waters of Lost Creek, with it's hidden swimming holes that I will enjoy this summer.
Lost Creek Trail Head was a trail head we had came upon on many a hike through the San Gorgonio Wilderness and we always wanted to explore it going down from the seven thousand foot level but it just never seems to happen. On this glorious spring morning we just happened upon the beginning of the trail, heading out of a random camp near Jenk's Lake and following it up into the San Gorgonio Wilderness we ended up at the end of the trail we had always wondered about!
Carly enjoyed swimming in the creek and the little swimming holes so many times that warm day.  The water was ice cold to Mary and I as we splashed our hot, sweaty faces, but the perfect tempature for a dog to wade into many times.
Which is why I am holding my nose in this picture. She is so smelly after swimming none stop all day and running who knows how many miles with Mary's pup Charlie. This l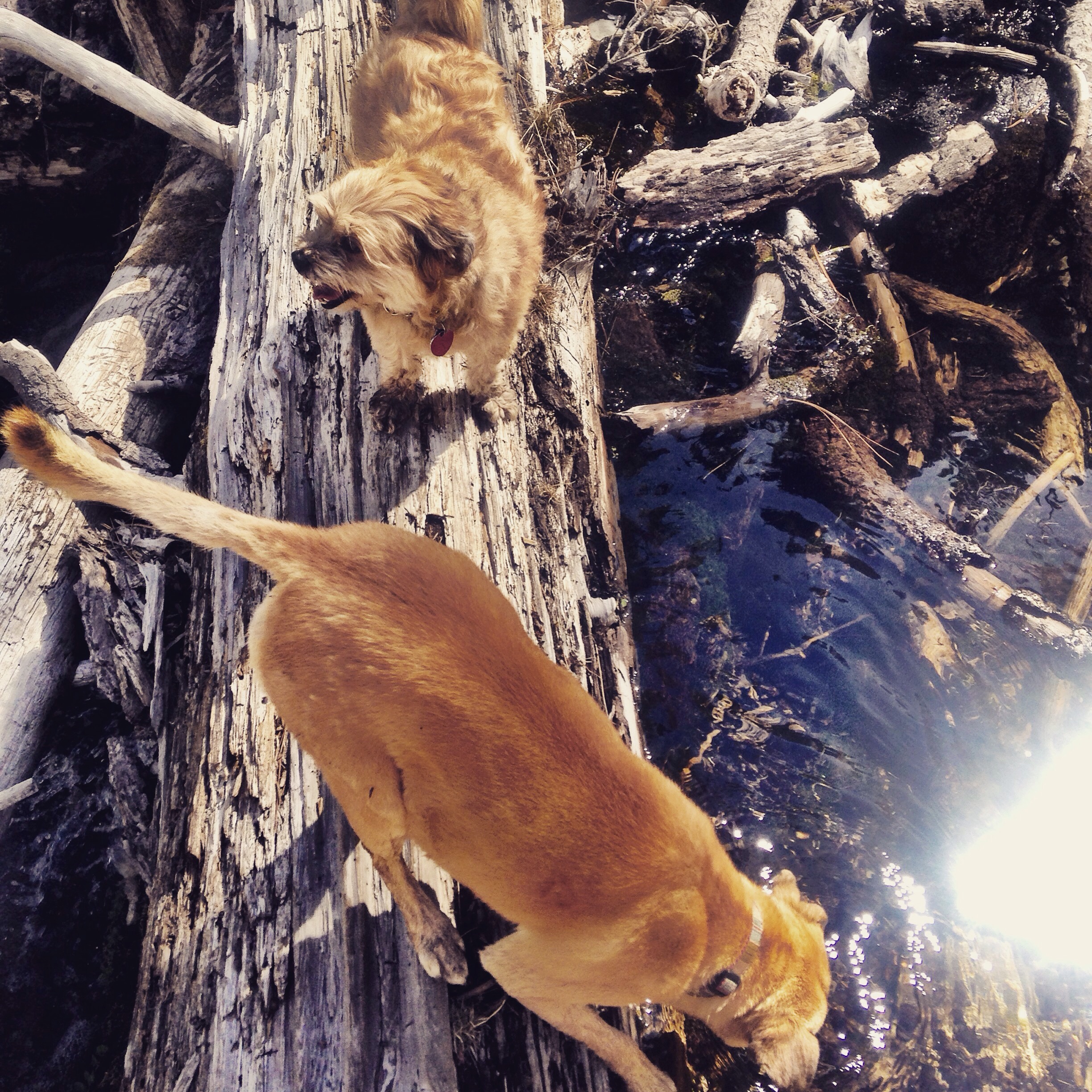 ast six months or so Carly's life has completely changed as I take her on at least one adventure a week and this former back yard dog has discovered she just loves the water. 
After our little stroll through the forest this morning I was enjoying sitting down in the half sun half shade on my beach blanket, creek side at Seven Oaks Creek when I saw a man running towards me clad in forest ranger bland tan with a big net.  
Carly actually left her position of standing chest deep in the creek looking confused to huff at the dude before I grabbed her by the lease to see what was going on here.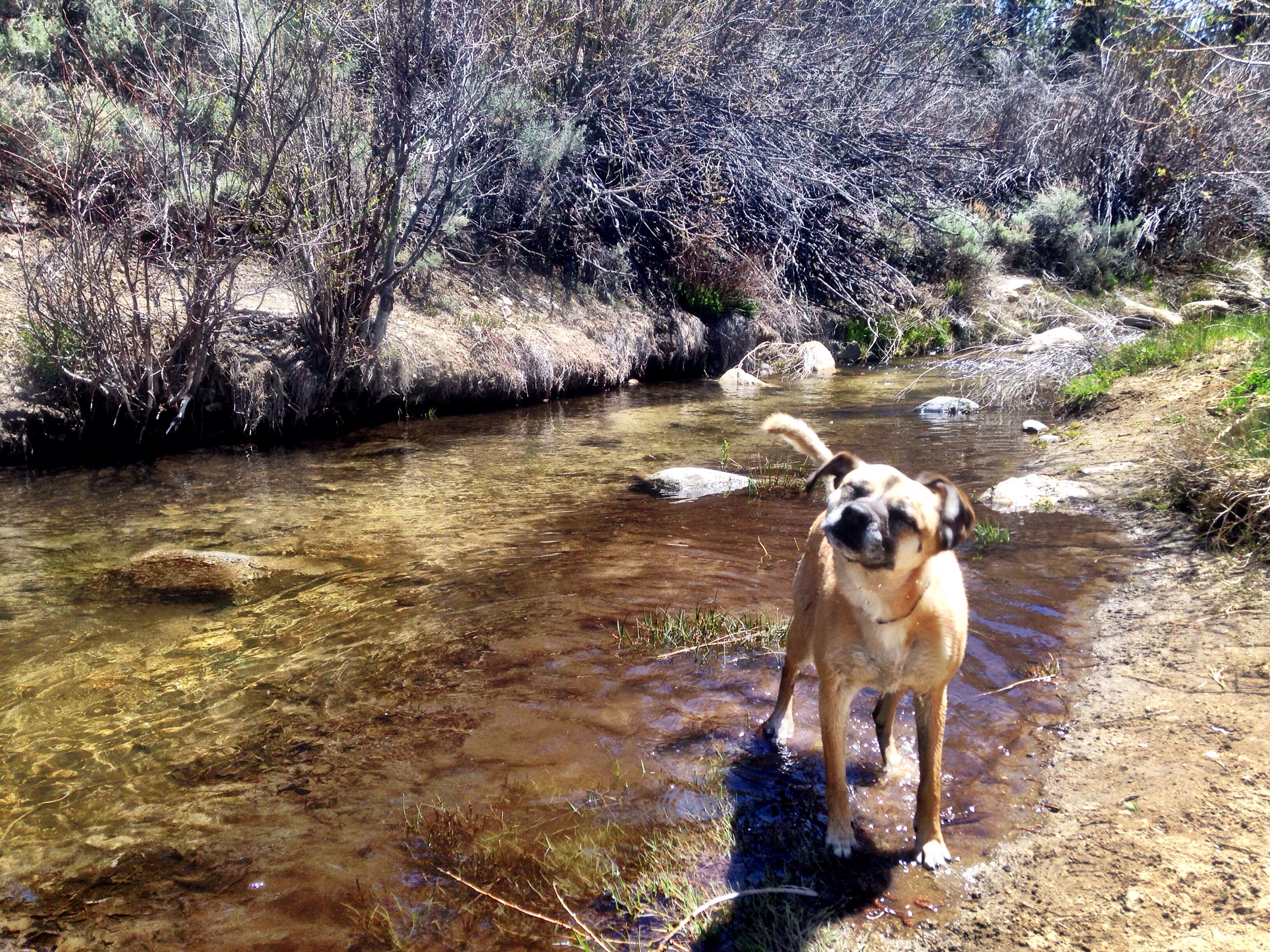 I was shocked to watch this forest ranger dude just pour a full net full of good sized (okay farm raised, ew) trout into the creek! I've been fishing since I was about seven or eight and I love, love stream fishing. I had no idea this was how they actually stock the creeks!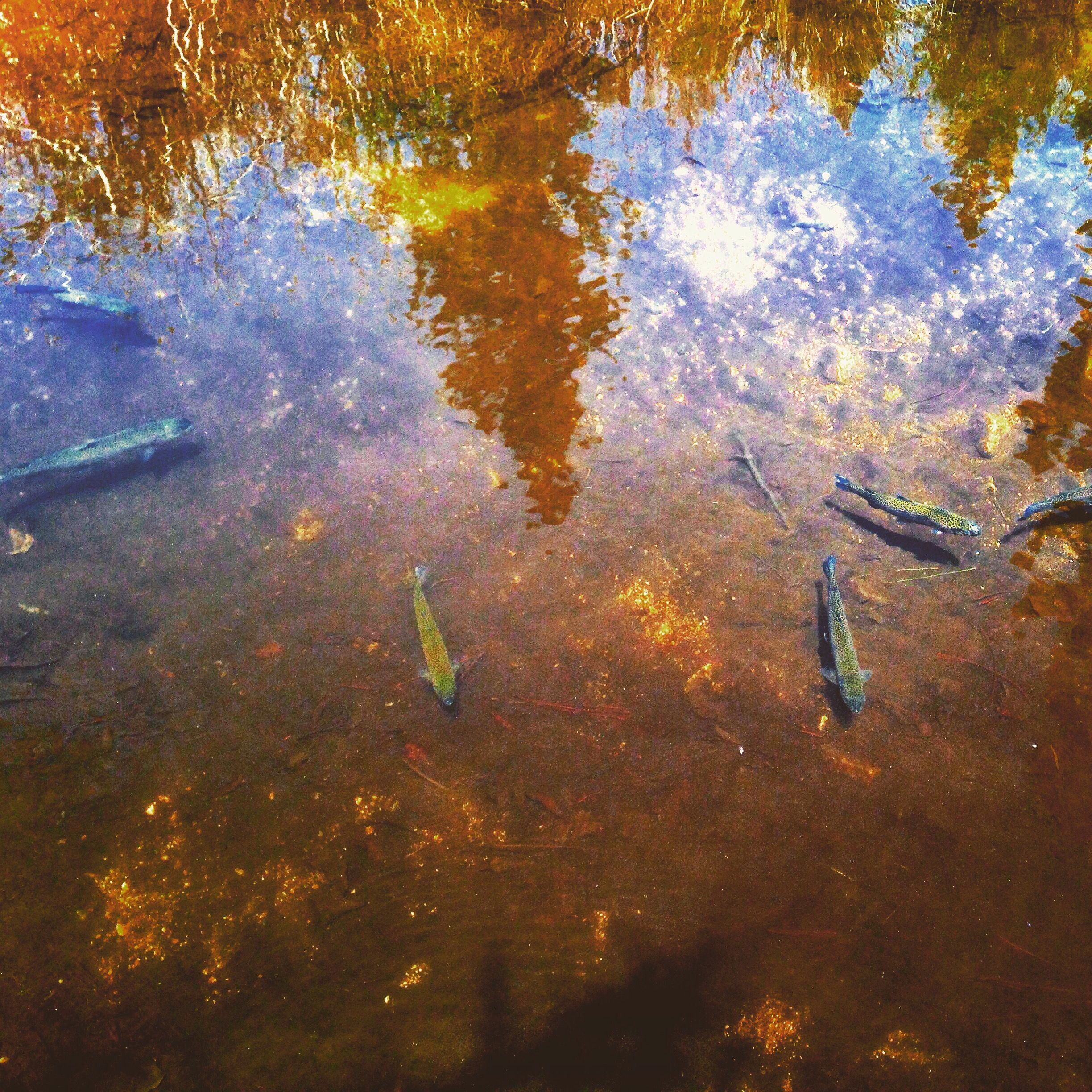 Such a cool thing to witness all though it was killing me that for once I didn't have my fishing gear with me. Life lesson learned…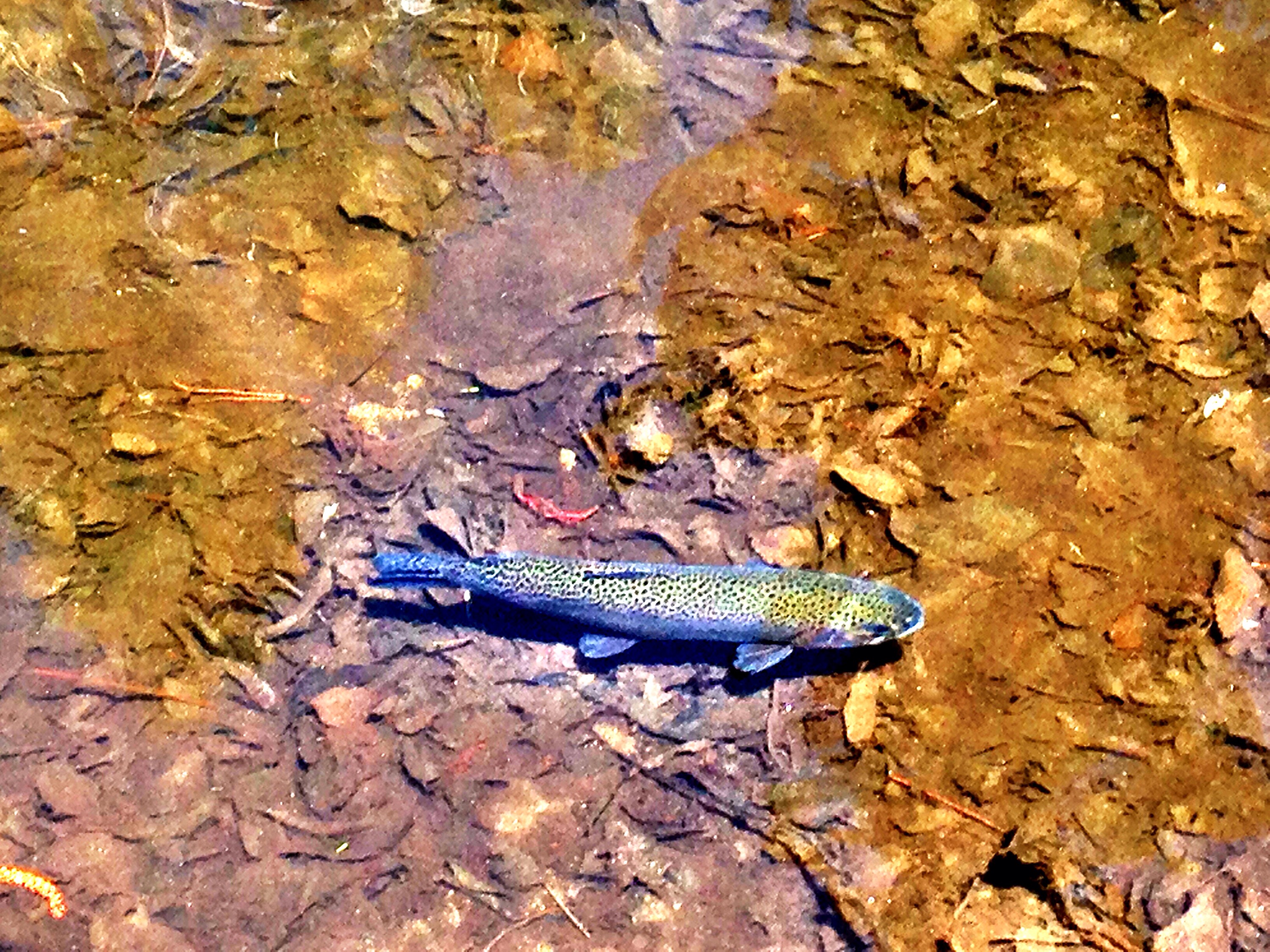 Never go out in the forest, off road down a dirt road and chill with your pup at the creek with out a fishing pole!
 This week I am linking up once again at the Yeahwrite.me blog hop for another weekend adventure of fun!