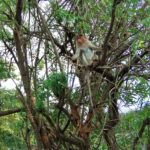 Only in India can you get fingerprinted and buy a chicken all at the same store. As we traveled the highways and back roads of southern India I was lucky enough to try my first India vada at the same little shop and I was hooked.
Welcome to the back roads of India. These roads are framed by thick jungle, poo throwing monkeys and yes, you may even see an elephant. One thing you will not see is a Starbucks for at least two hundred kilometers. Which is great when you are in India as Starbuck's would not sell India Vadas.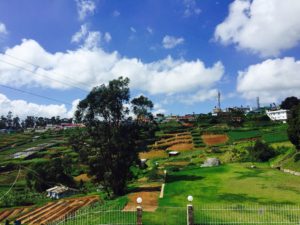 We had been on the backroads of India for three hours and the pink foggy sky was just beginning to fill with sunlight as we began our climb into the hills near Ooty. I had slept through most of the journey and as the sun began to rise about seven a.m. it was time to find some coffee. Even if there had been a Starbuck's about, here in the middle of the jungle in the state of Tamil Nadu I wouldn't have wanted Starbucks. While away from home only ethnic coffee will do. Instead of donating my pay check to a corporation like Starbucks we stopped at a road side coffee shack where the sweet Indian Bru coffee was warmed over a wood burning stove and we paid seventy five cents U.S. for each spectacular cup of hot Joe.
These back road adventures are what an India adventure is really like. Even if that means a wild monkey is jumping in the car with you. (More on those shenanigans in a later post)
On the back roads of India it's easy to find delicious India vadas to snack on in the early morning hours. We snacked on these delicious lentil based vadas while waiting in line for a train in Ketti and drinking hot cups of Bru on a chilly mountain morning.
I just knew I had to make them myself when I came back to California in a few weeks. Here is my sweet potato version of the India vada, rather than lentil.
Sweet Potato Vadas with Chiles and Curry Leaves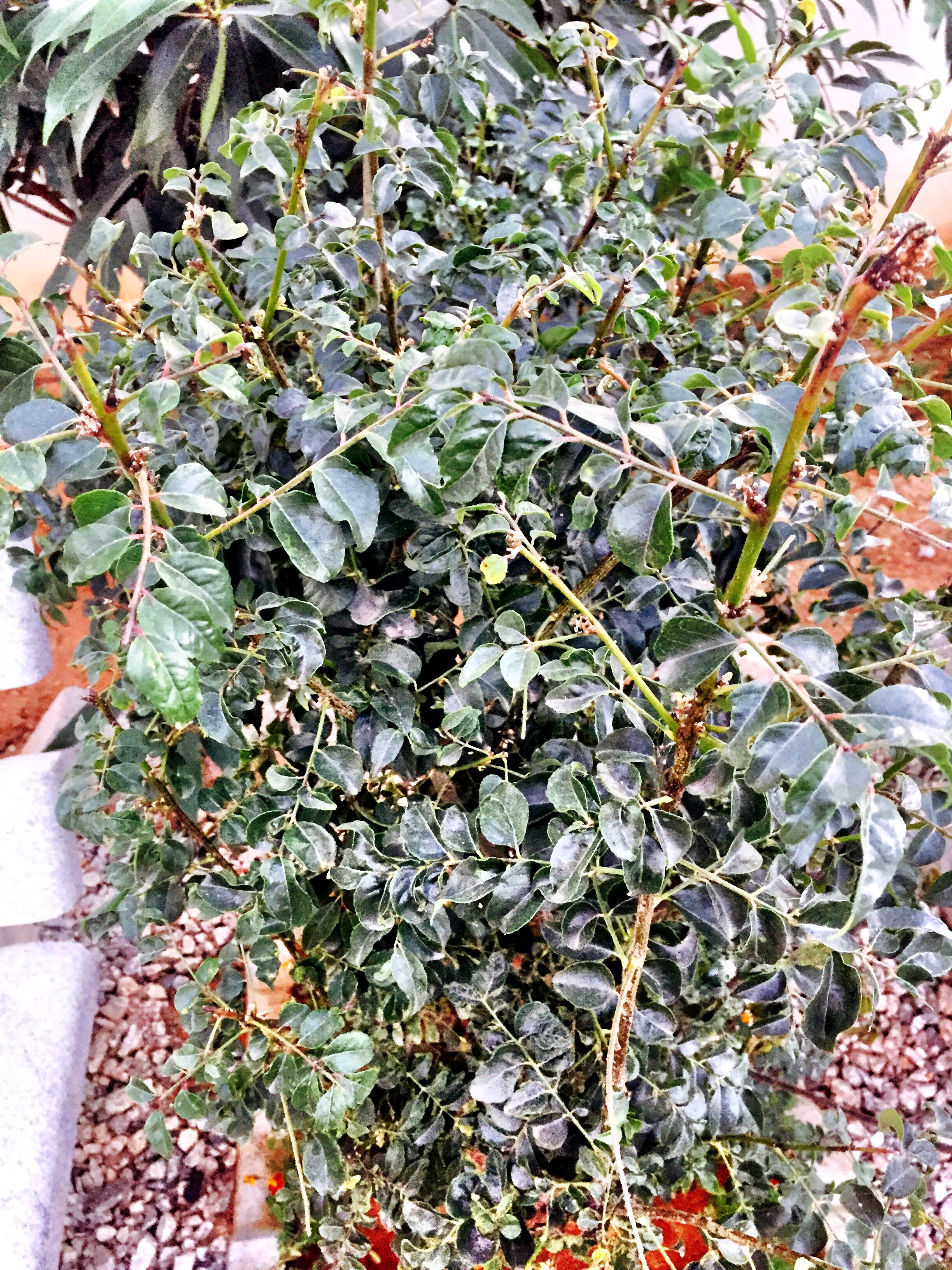 4 curry leaves, chopped
2 red dried chilies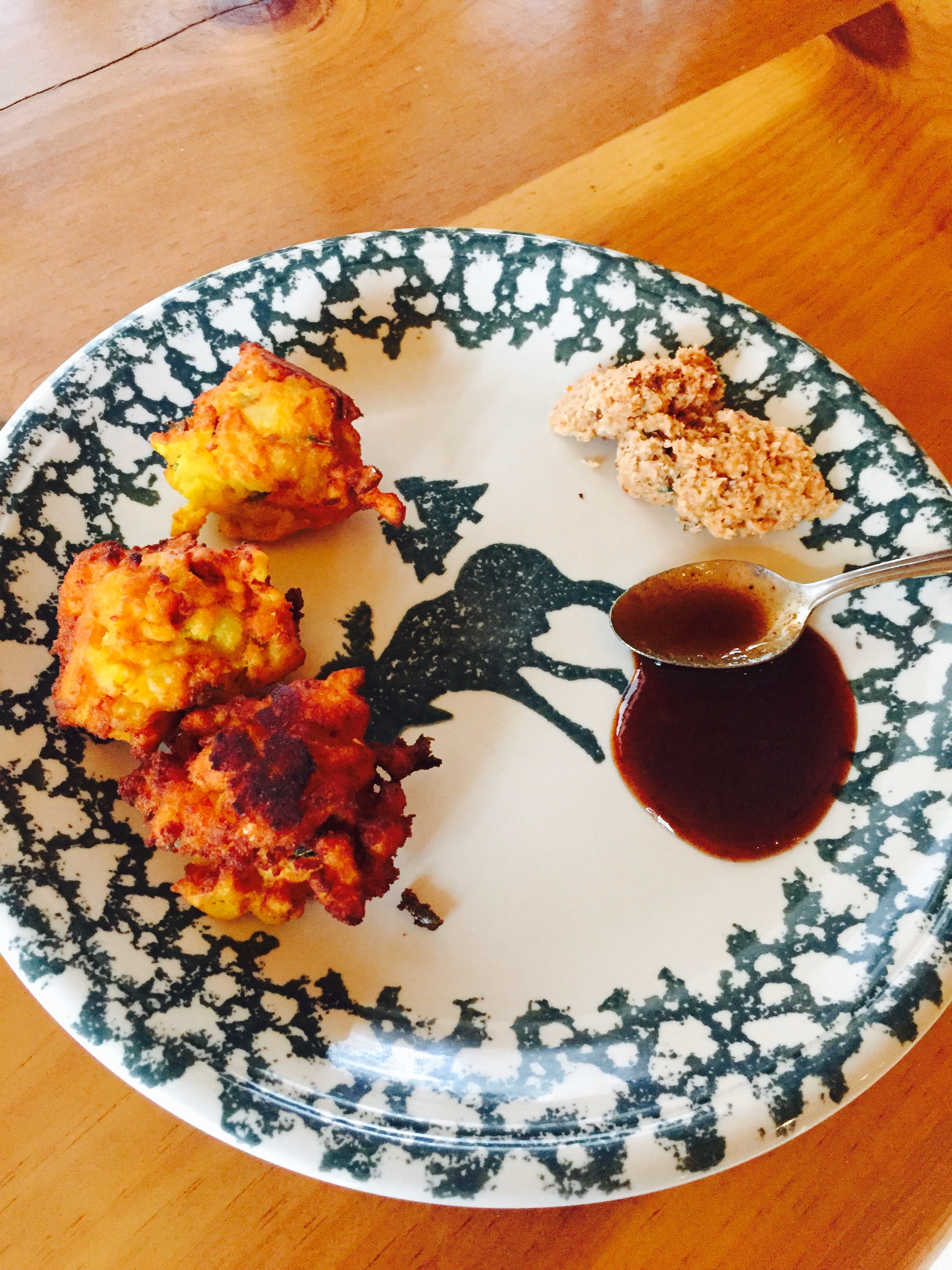 1/2 teaspoon turmeric
1 teaspoon fresh ginger, chopped
2 sweet potatoes
1/2 cup Bassam flour
1 teaspoon baking powder
Combine all in a food processor. Let sit at room temperature at least two hours or over night.
Spoon each vada into the shape of a lemon. Make a hole in the middle and fry in coconut oil and until brown.
Serve with coconut chutney.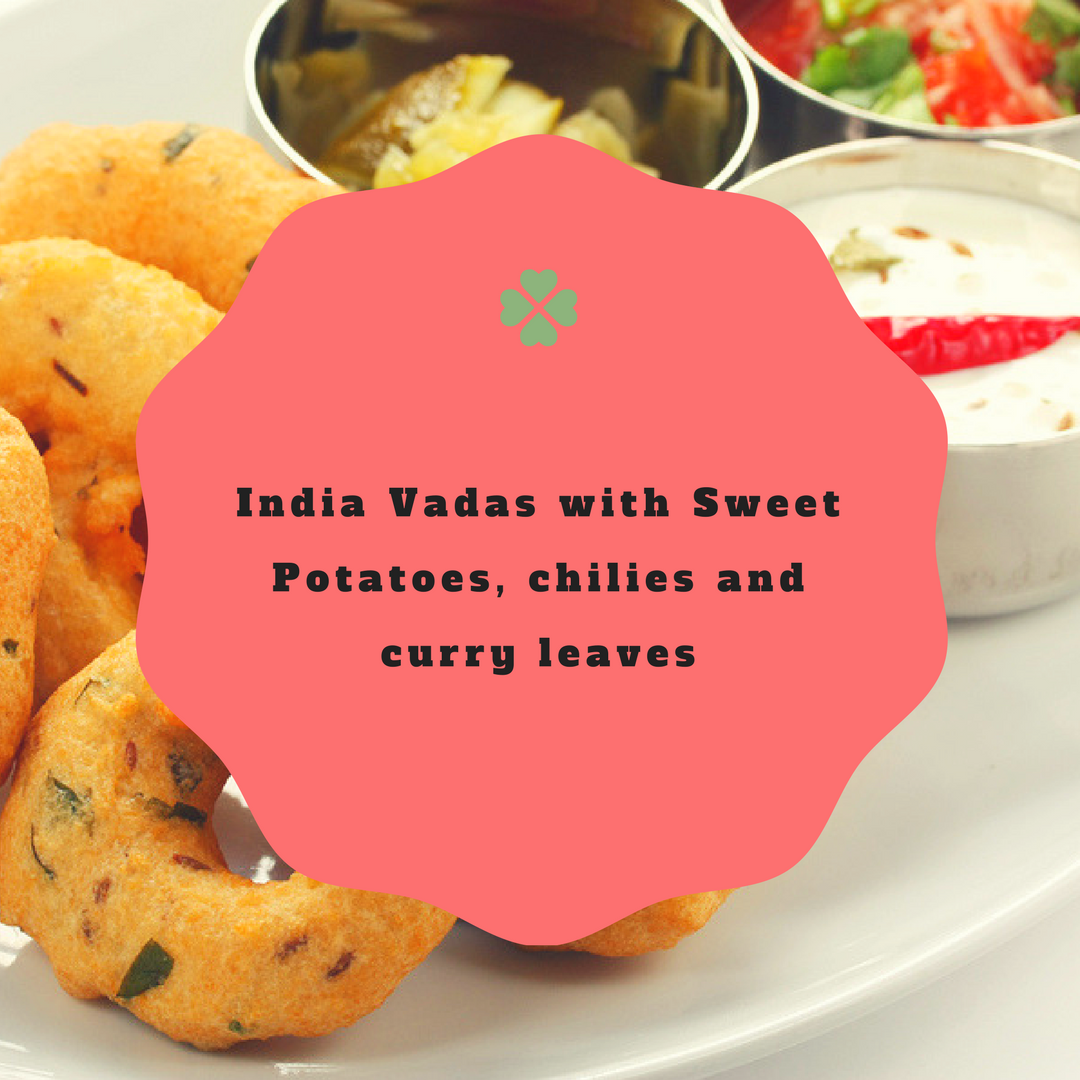 Love this ethnic recipe? Don't forget to pin it!