It was three p.m. and I was a very sweaty hiker, and I was so damn tired of hiking. I knew, somewhere, back at camp, a big bowl of Elk Sweet Potato Chili was waiting for me. But first I had to walk the last, terrible mile and a half back to the trailhead and my Subaru parked there. I was done with hiking and said fuck it, I'm in a very nice area near Mammoth lakes, I'm just going to hitchhike. (Which I never, ever do) But hitchhiking is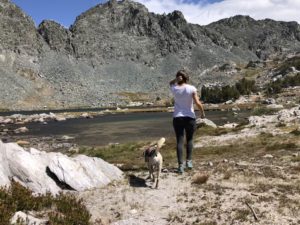 normal anywhere around the Pacific Crest Trail during PCT season when thousands of road-weary hikers trek from Mexico to Canada, over 2,500 miles.
I just hoped and prayed that some friendly drivers would pick us up the last mile and a half of the paved drive-able part of the loop between Lake Mary and Lake George. I was so tired, sweaty and done with hiking. And hungry. Did I mention hungry? Did I mention there was elk chili back at camp with my name all over it?  That day was not even supposed to be an incredibly hard hike! The next day we were hiking Thousand Lakes via Rush Creek and that is almost eighteen miles. That will be our hard hike. This is turning into one of those weeks where I may hike one hundred miles! I guess I don't need to worry about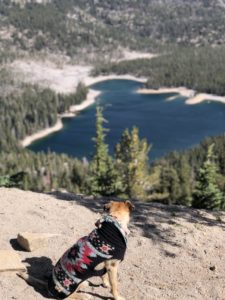 looking not almost forty and not being in shape for my twentieth high school reunion in less than a week.
I put on my happiest I can muster "I've been hiking for thirteen miles smile" And tried to not look as stinky as I felt, as driver after driver whizzed by the pup and I. Spoiler alert; I must have looked like a very smelly hippy because no one ever picked us up. I failed at hitchhiking and we had to walk the extra mile, around Lake Mary, back to the car.
So what do I eat, I mean shove, in my dirty hiker face, after hiking fourteen miles in one day? A big bowl of sustenance; Elk and Sweet Potato Chili will refuel your exhausted body. The protein I use in this chili, ground elk meat is just so delicious in this healthy chili. It's just the right hot meal to refuel your tired muscles after an ass-kicking hike.
Elk Sweet Potato Chili with Adobe Chilies
2 tab bacon fat
1/2 a red onion, diced
1 pound ground elk
2 tablespoons roasted garlic
2 stalks celery, minced
1 carrot, chopped fine
1 sweet potato, cooked and diced into pieces
1 tablespoon chili powder
1 tablespoon Cayenne powder
2 tablespoons cumin
2 teaspoons coriander powder
1/4 cup chipotles in adobe sauce
1 can tomato paste
4-8 tablespoons balsamic vinegar
1 1/2 cups beef stock
1-2 cups water
3/4 cups water
1 tsp garlic salt
1 can kidney beans, drained.
So, how do I make this Elk Chili?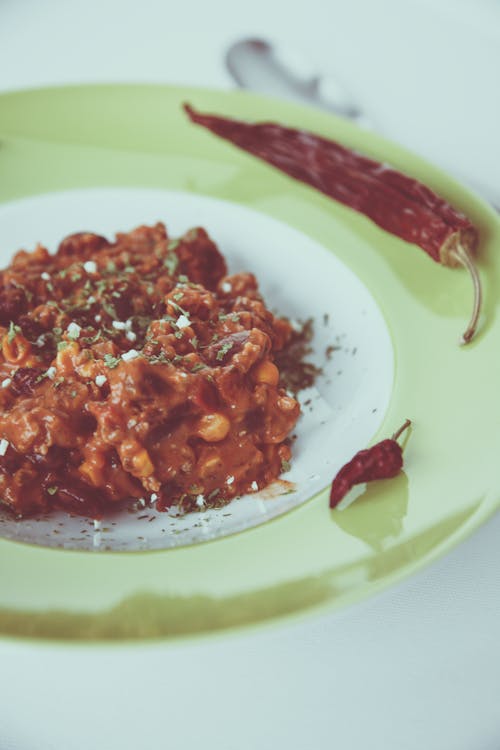 In the bacon fat cook the onions five minutes until well browned. Add the celery and the carrots. Transfer to a food processor and blend. Return to the pan and add the garlic. Add the cumin and coriander and 1/2 cup water so it's not to dry. Stir and roast the spices. Add more water if needed. In a food processor blend the chipotles and add this to the pot on the stove. Add the elk meat and cook until browned.
Add the rest of the water, chili powder, paprika and the stock. Add the tomato paste, garlic salt and balsamic vinegar to the elk chili.
Let the elk chili reduce and simmer for at least two hours, adding more water as needed. Add the kidney beans and sweet potatoes forty-five minutes before serving. Serve this delicious elk chili with sharp cheddar cheese, sour cream, cilantro and tortilla chips
Love this healthy recipe? Don't forget to pin it!