Living in a resort town at seven thousand feet you get very used to pine cones, pine needles and tree sap. Being a mountain girl, in our household, we use pine cones a lot more as fire starters then decorations but normally just like clockwork when we have friends come to visit they see a majestic tree sap covered Jeffrey Pine covered in pine cones and are just dying to take at least one or two back to the city in their luggage. As my pup and I hike and mountain bike and trail run, we get so used to running by piles of natures most convenient Christmas Ornament we don't really pay much attention to these sticky and pokey pieces of the forest. I mean, until I was shopping at HomeGoods last week and I saw the sparkly bag of glitter covered pine cones for thirty dollars and I almost, almost put them in my shopping cart.
I had to take a step back from this outrageously expensive retail Christmas decoration and think to myself, I have pine cones! I can make this so easy! Just say no to retail and throwing your hard-earned holiday dollars at these corporations! And yes to arts and craft time!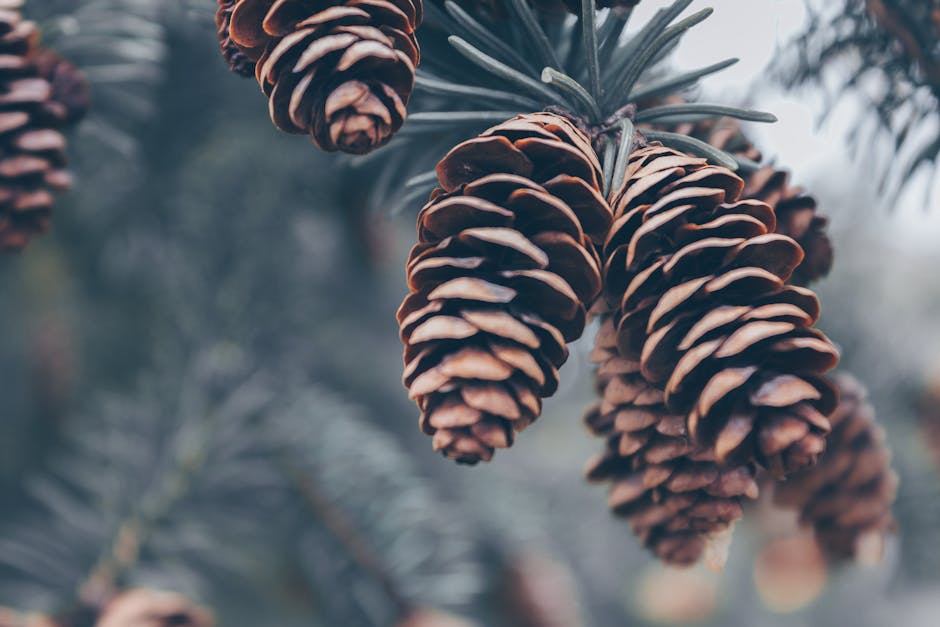 I just had to find the time in my busy schedule to drive forty-five minutes to the other side of the mountain where my parents live and where I can easily collect big ass pinecones, literally bigger than my head and some weighing as much as ten pounds doused in sticky tree sap. Carrying twelve ginormous pine cones back to my car down a super steep trail, well that was just more added to my workout on this Tuesday morning. The pup and I ran up and down Coyote Rock's Trail, picking out the biggest and best Coulter Pine Cones (I'm assuming they are not named after Anne Coulter, although they are pretty prickly) this forty degree morning and believe me, it may have been chilly when we started but three trips of massive pine cones later, I was definitely sweating in the chilly fall sunshine.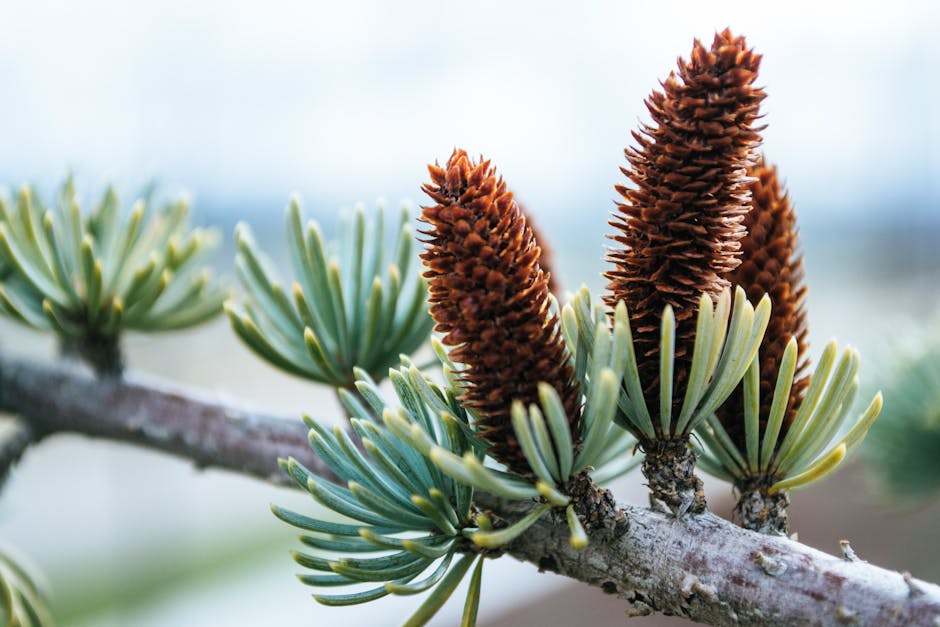 The pup and I have been out hiking on our forested mountain trails all week long and yesterday we even found snow on our journey through the forest! Or maybe I'm just high on spray paint? No, really, we found snow. Okay, we kind of found snow. This "Snow" we found may be fake news as we came upon it after hiking up to the outskirts to one of our local ski resorts.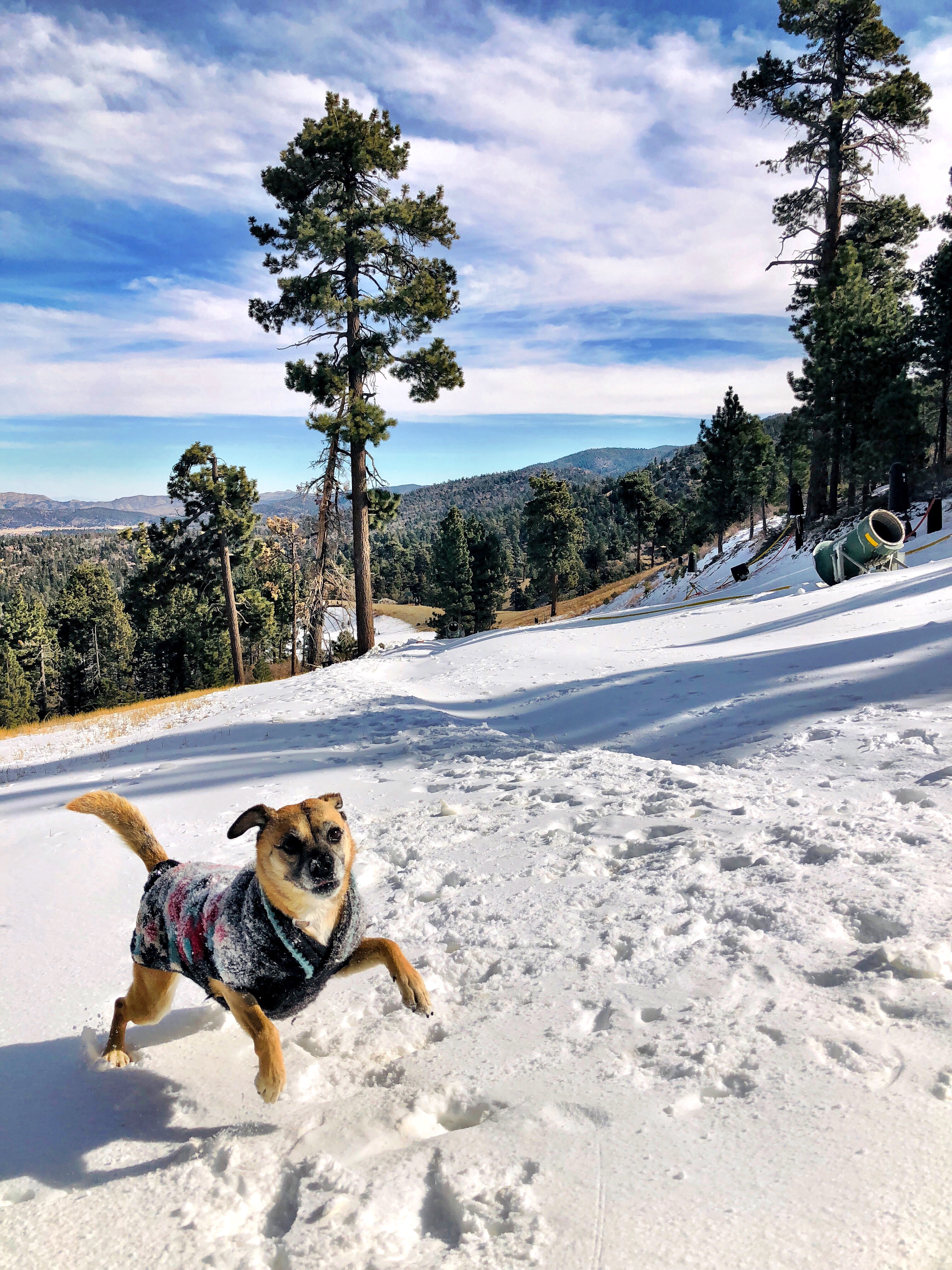 Carly was just thrilled to find snow, even if it was fake man made snow. I love the holidays and Christmas decorations just about as much as Carly Dog likes playing in the snow and we have both have an awesome week of hiking, snow play and holiday crafts fun. It may be too early for real snow, holiday baking and Christmas music (According to some people) but it's never to early to make awesome Christmas arts and crafts projects to decorate your home for the upcoming holidays.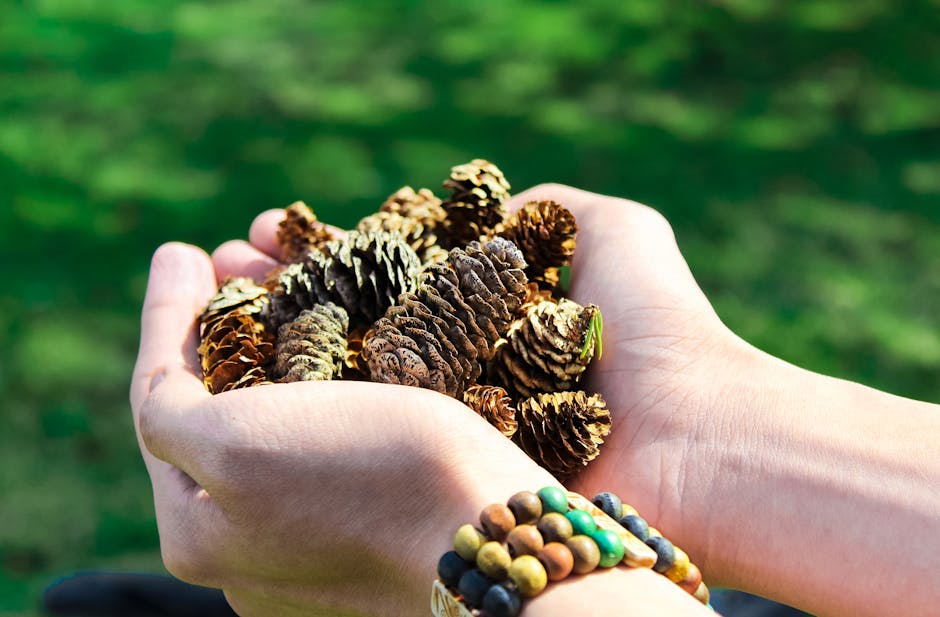 I started on this project a week before Thanksgiving so we could get the pine cones decorated and have them ready to go and decorate the house right after the Thanksgiving holiday. And let's face it; Life gets so hectic right around Thanksgiving, this is a good art and craft idea for that chilly autumn weekend right before the holidays start and life gets crazy.
This is a great art and craft project to work on with kids. Well, as long as the adults spray paint the pine cones ahead of time. I recommend checking out your local dollar tree for other awesome fun things to cover in spray paint like leftover fall decorations. I bought these cheap leave garlands for a dollar at the dollar store; Cover them in a quick layer of spray paint, and voila, you have great holiday garlands for the front porch!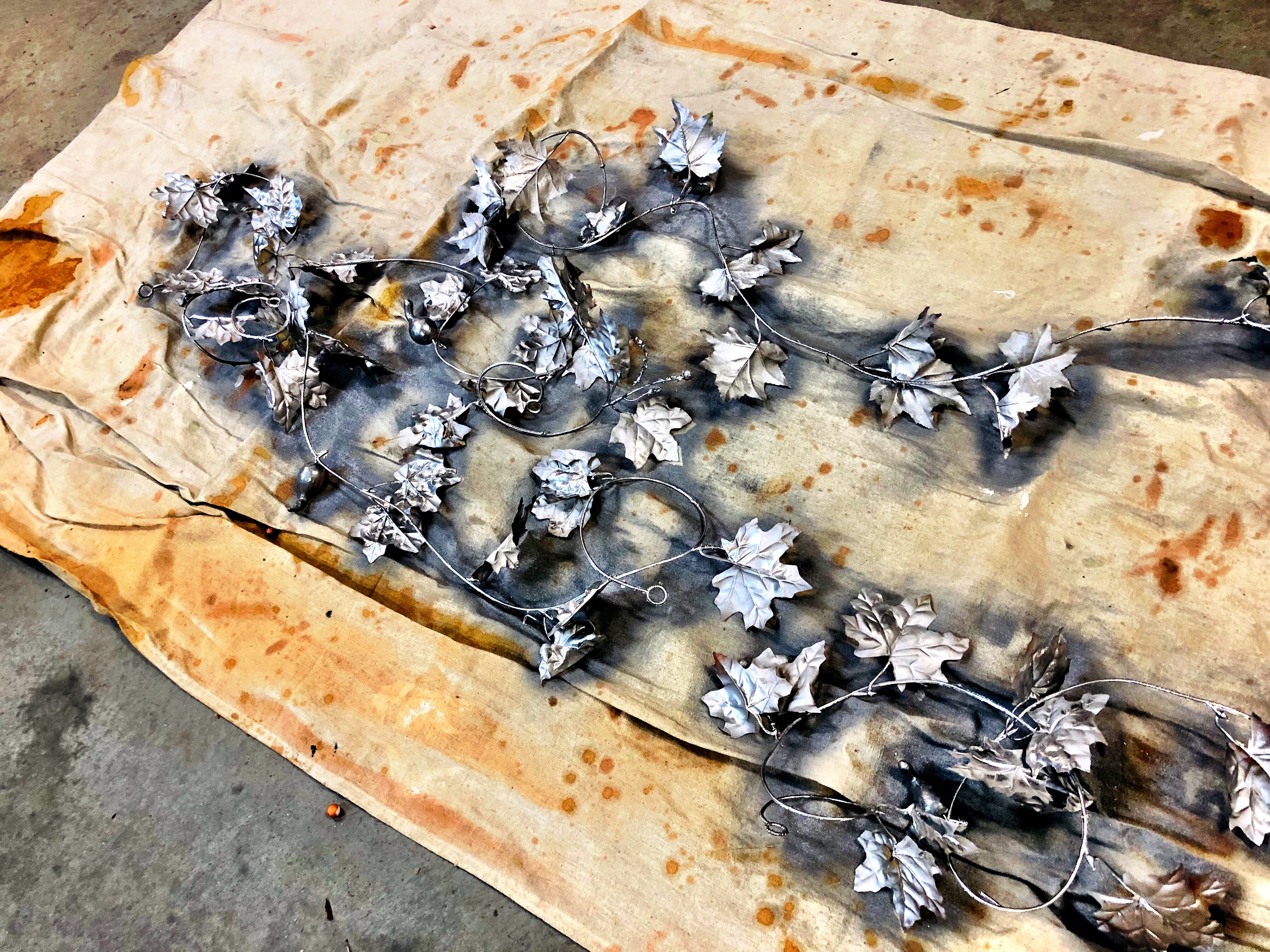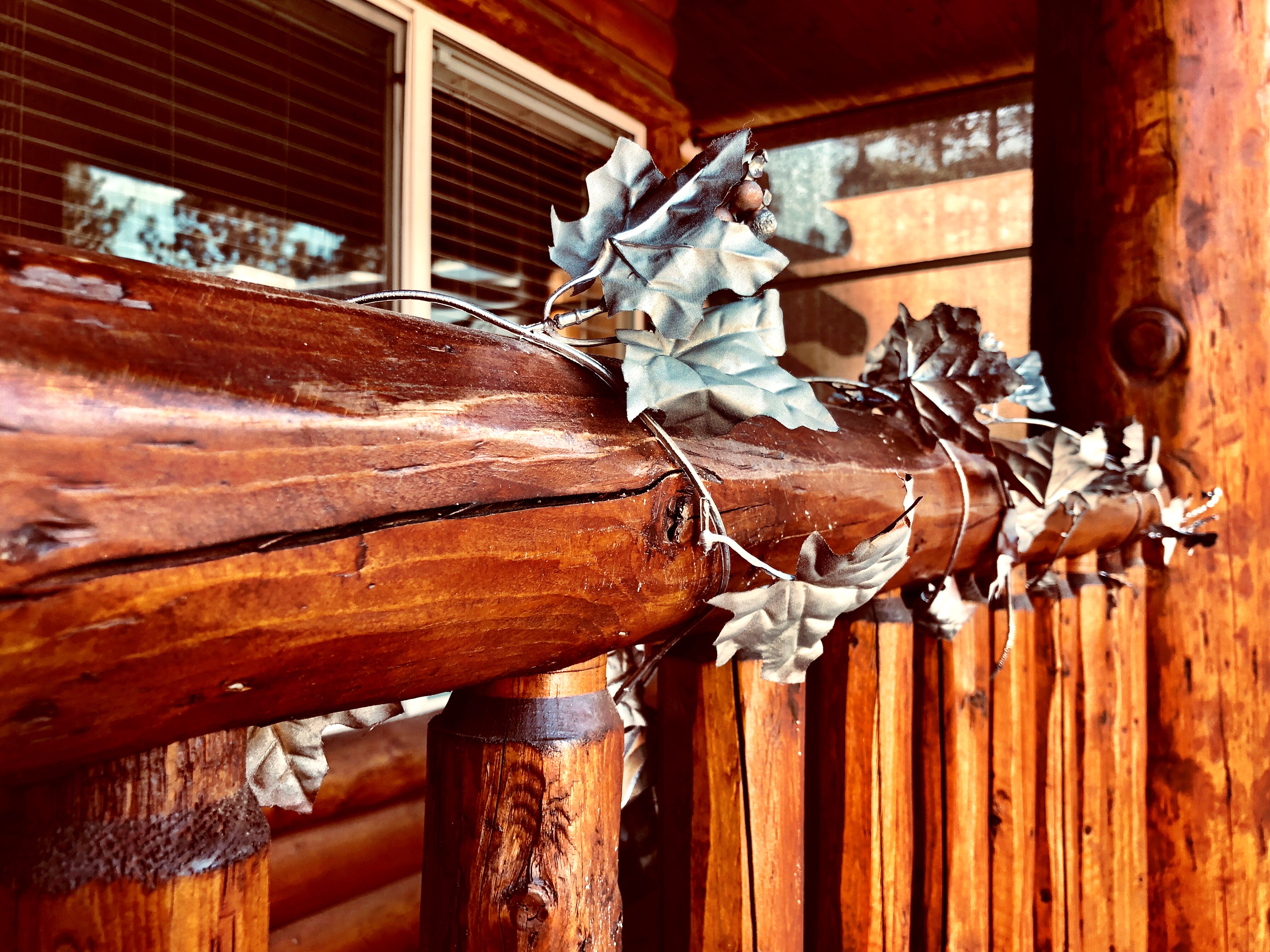 What you need for the pine cones
The most awesome pine cones you can find
Cheap baskets from the thrift store
spray paint, gold and silver
silver and red glitter paints
silver and red glitter
glue
drop cloth
plastic gloves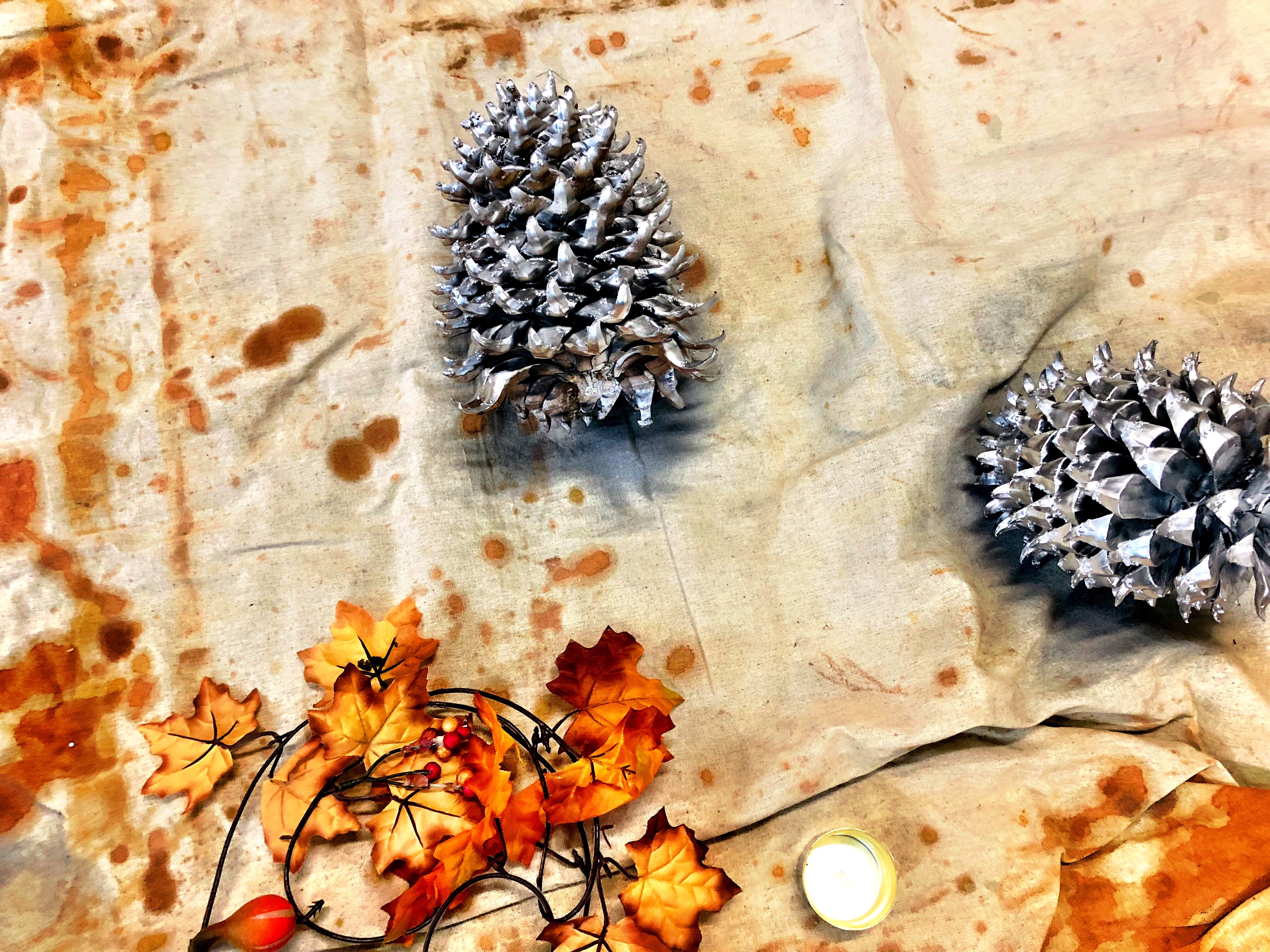 Put down your tarp or drop cloth. Lay out your pine cones and after applying gloves cover with a coat of spray paint. Let dry ten minutes, roll them over and do the other side. I let them dry another ten minutes, then see if I missed any spots. Spray paint any cheap baskets you found at the thrift store either gold or silver depending on what color scheme you are going for. From here let them dry at least an hour before you let children attack them with glitter and glitter paint.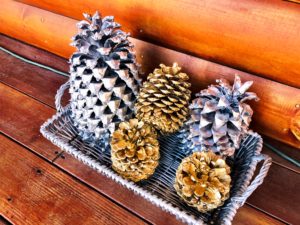 Happy holidays from the Hungry Mountaineer and Carly Dog!
Love this arts and craft blog? Don't forget to pin it!