I have never been the kind of Californian who was scared to visit Mexico. On my first trip to Baja California, I was only seventeen years old. I'm pretty sure I told my parents we would be staying with my friend's family at their Baja beach house.  Ha. Well, that was a half-truth. Funny story coming out of the lips of a teenager in 1997. I didn't exactly lie to my parents as a teenager but as they let me roam wild in the pine forests like an animal they sometimes clothed and fed, sometimes I only told them half of what I felt they needed to know.
The world seemed like a safer place in the late '90s. We were twenty years before a global pandemic, Donald Trump was not President yet. I don't think he was even a reality TV star at that point! Skinny jeans and Iphones were still ten years in the future. The sounds of Everclear and Eve 6 were constantly blasting out of my radio's speakers as all of us friends packed into our matching Ford Escorts and cruised down Highway 1. We drove through Baja California and past Rosarito Beach and towards the beaches of Baja. There was nothing out here but old ramshackle shacks, a few beach donkeys and miles of sand. This area of Baja, dubbed fifty years ago as Baja Norte is made up of seven tourists towns, the most popular being Tijuana, Rosarito Beach and Ensenada.
I don't know how many times I visited Baja and Tijuana between the time I was seventeen and twenty-five but we never had any safety issues whatsoever. That could be because we did not break any laws or do anything stupid! It still to this day blows me away that my parents let me get into a car with my buddies at seventeen and take off for a foreign country that was rumored to be unsafe. This was just seven years before Natalee Holloway went missing in 2005 and parents actually thought about teenage girls getting abducted in Mexico. I basically had no parental supervision in the late 90's so planning a road trip to a foreign kind of dangerous country? Why not teenage daughter! Despedida!
The Baja Norte 2022
A visit to Baja Norte in 2022 definitely feels different than visiting in 1999 and not just because we are at a tail end of a global pandemic! The Rosarito Beach area has had a giante economic boom in the last twenty years. Major foreign-owned factories have moved south from Tijuana into the Rosarito area bringing so many jobs and hundreds of thousands of more families into the Baja Norte area. What were once miles of sand stretching towards the Pacific Ocean from Tijuana to Rosarito Beach, now you see tiny towns popping up alongside Highway 1. The first time I drove down here after a ten-year hiatus of visiting Baja California, I was absolutely shocked at how developed this area had become. Rosarito Beach has the second-fastest-growing economy in Mexico after Cancun and it shows.
The national new would like to make you believe that Baja California has been closed this whole pandemic. Please don't visit coastal towns like Rosarito Beach and Ensenada the national news might tell you. Baja has been open this whole time and their tourism industry is suffering. There is no issue crossing the border whether you are vaccinated or not. Another lie from fake news.
It is absolutely ridiculous the clickbait news most major new outlets share. This was one of the very few articles I read that actually told the truth sbout the border situation, and the fact that Americans can travel to Mexico this whole time. Of course that fact is buried way down deep in the article. This is all click bait. The borders have been open to tourism this whole time.
On our recent trip to Mexico, the local news told us you absolutely cannot cross the border unless you are vaccinated. This turned out to be 100% fake news. At the border crossing they didn't even ask us to see our vaccine cards or even a negative covid test they just looked at our passport and we went right on through. And I have to say that for sure crossing the border on the morning of Thanksgiving at 7:00 a.m. is the way to do it. We only had a 12-minute border wait which is absolutely insanely short.
Viva Mexico!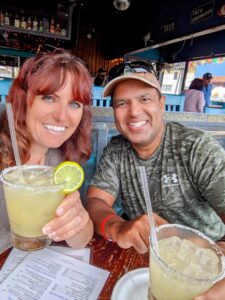 As a traveler, there is a lot more to do in Baja California these days rather than just drinking cheap margaritas, surfing and relaxing on the beach. Just to the east of Rosarito Beach, you can find Valle De Guadalupe. These rolling foothills are chock full of wineries these days like the well-known Vinos Dubacono. Checking out the wineries in this area is a big tourist draw to the Valle De Guadalupe. Many different companies offer shuttle services to the different wineries so you don't need to worry about drinking and driving.
Traveling to Baja as an adult definitely still feels like a safe travel experience, basically as long as you don't do stupid illegal things. Traveling south of the border this holiday season? Make good choices, don't take shifty-looking cabs and leave your MAGA cap at home.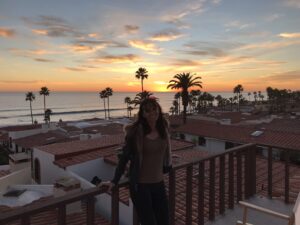 This Thanksgiving weekend the Hungry Mountaineer and the Scrambling Squirrel decided to ditch family and friends and drive across the border south to the jewel of the Gold Coast, Baja California. We had not been to Mexico in a few years and were looking forward to some tacos, dinner at our favorite steakhouse, El Nido and a few jalapeno margaritas.
Please don't be scared of Mexico!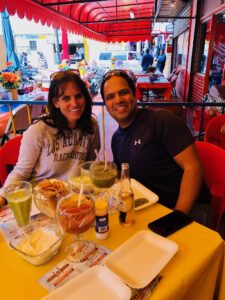 I have so many, many friends that are terrified of Mexico. Baja Norte is not like Mexicali or the more dangerous areas of Mexico you may see on the news. The border cities like Tijuana and Mexicali are the places you really want to drive through as quickly as possible. Don't stop for gas there if you can help it. Rosarito Beach is a short and safe seventeen-mile drive from the border crossing at San Ysidro. You can basically see San Diego from there. Rosarito Beach has always felt very safe to me every time I have been there.
All kinds of economies are struggling after this global pandemic. The tourism of Baja Califonia is also struggling. Baja Norte tourism really does need the pesos and American dollars from the United States tourists who used to take cruise ships into Ensenda and Cozumel. It does not help their economy when Americans are afraid to travel to Mexico.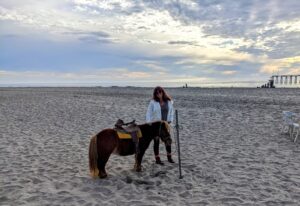 I may not be the kind of American to go crawling aboard a cruise ship here in the winter of 2021 but I'm happy to road trip it down the Baja coast with some girlfriends and enjoy sopes from roadside taco stands, a Corona or two sipped on a deserted white sand beach or maybe buy some legal in Mexico fireworks to light up at the beach house that evening.
On this trip to Mexico, I was happy to spend my hard-earned American dollars on some early Christmas shopping for friends on the dirt roads of Bajas beach towns. We enjoyed a fantastic seaside lunch at Puerto Nuevo, a community just to the south of Rosarito better known as "Lobster Village," and then we contemplated a hike through Baja California. But before your road trip to Baja Norte this Thanksgiving holiday, what should you know in advance?
Be prepared to cross the border
There are a few very important tips you need to know before driving into Baja California.
Your cell phone may not work in Baja. Having a working cell phone is important for safety and for trying to navigate your way through the city streets in towns like Rosarito and Ensenada. It is critical to have a working cell phone when you enter back into the United States at the confusing border crossing. I don't know how I used to do this trip through the border crossing before cell phone navigation. It did involve more than one time being lost in Tijuana at night! Make sure you turn on roaming when you cross the international border. You may need to sign up online before you leave for a travel pass for your phone, depending on who your cell phone provider is.
Pack a spare tire, water, American money and pesos for the road trip south.
These days you can purchase your Mexican car insurance online! In the late 90's we would have to go through the Triple-A office, if you were lucky enough to have Triple-A, or stop at the office on the north side of the border on the way into Mexico. You can buy Mexican Insurance through Baja Bound Mexican Insurance. Depending on which insurance company you have, you may be able to add Mexican insurance onto your policy for a few days. It can usually run around $30 a day for Mexican Insurance but it depends on your vehicle.
Don't drink the water in Mexico. You will seriously get sick and that can ruin any vacation. Don't even use the water to brush your teeth.
Yes, it's okay to put gas in your car in Mexico. It will not damage your car. Magna and premium gas sold in Mexico has similar octane levels to gas sold in the U.S. If you do drive further south towards the Bahia de Los Angeles you will see petrol stations infrequently to what we are used to in the U.S. Fill up at half a tank if you can. You may see gas being sold out of trucks commonly. Don't buy this gasoline. It could be watered down. It is much cheaper to get gas in Mexico then in the United States. Because you don't pay the absolutely horrid California gas tax you actually save $1.50 a gallon if you fill up in Baja California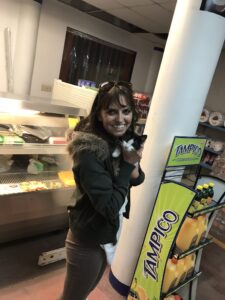 Here in the year 2022, well okay, we might have just barely survived a global pandemic but at least travels to Baja California are easier than in 1999. Everyone has a cell phone these days. The vehicle I drive to Mexico in my early forties is way more reliable than the vehicle I had at nineteen years old. We might not exactly fit in with the spring break crowd at Pappas and Beer these days but at our age, we know that doing shots on the bar at Senior Toads is not a great idea.
What not to do after you cross the international border
Don't buy illegal drugs. The jail in Rosarito is tiny and do you really want to be crammed in there with 200 other drunk and disorderly stupid Americanos?
Don't hitchhike. It might be fine to hitchhike while backpacking the PCT through the eastern Sierras but it's not the best idea in a country with drug cartels.
Don't be an American jackass! Yes, this means leave your Trump hat at home in 'Merica. Don't piss off people in a foreign country and look like that stupid American. Keep your Let's Go Brandon chanting at home in the good old U.S. of A.
The top fun things you should do while visiting Baja California
Make time to golf at Bajamar. Seaside golfing at its finest.
The spa at Bajamar has a great hot stone therapy perfect for hikers' feet like mine that suffer from plantar fasciitis.
The Ensenada fish market; Purchase Baja lobsters caught of the coast just that morning.
Drive to La Bufadora. The well-known outdoor blowhole is so beautiful to witness. Get there early in the a.m. before there is a crowd. There is a lot of touristy shopping in this area now so make time for that in your day.
Jersey Kid's Zoo Park. A fantastic animal experience just south of the American border.
What else can you do further south in Baja California?
Just to the south of the seaside beach towns of Rosarito and Ensenada you can road trip down to the Bahia De Los Angeles or Mulege. Both are multiple day trips down into Mexico but just so unbelievably gorgeous. You can actually swim with whale sharks in Bahia De Los Angeles at certain times of the year. Some of these beach towns way down south in Baja California are just so secluded and beautiful. I love vacations when we are not in a tourist trap and off the beaten path. That's why off-the-beaten path Mexico trips are my favorite.