I felt so blessed that even though it was just forty-eight hours after I had my second Covid Vaccine I was out on one of my favorite trails hiking again under the pines even if I still did not feel one hundred percent. I was identifying as vaccinated at that point, my feet were back in the pine needles and the dirt, and I hadn't stepped on a rattlesnake yet or been coughed on by anyone with Covid-19, so all in all a pretty good Monday. Until I saw horse racing Twitter which is a whole world of equine gossip. It's basically like high school but with degenerate gamblers instead of teenagers with acne. And everyone and I mean everyone, had an opinion on Bob Baffert on May 10th, 2021.
It's just an NSAID broh! (Said in my best snotty teenager voice)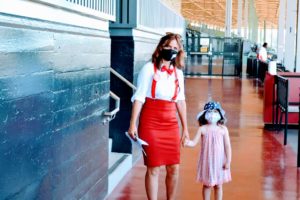 After being one hundred percent knocked out from the second shot of Moderna I had to get back on my feet today and get in some sort of a workout. I had spent the last forty-eight hours rolling my eyes at the Twitter spear until my head hurt ( Or maybe the headache was due to the vaccine) Or maybe it was because my dog is smarter than our president. I had to forcefully remove myself from social media this a.m. before I got in another argument with some Twitter troll who has probably never ridden a horse in their life. I had to go for a sweaty hike. And then I had to bake a gluten-free cake.
Working in the horse racing industry and as an ambassador for this sport that I love anytime anything negative comes out in the media about our sport, people I have not heard from in years start IMing me to ask ridiculous questions, like why is Bob Baffert always hiding behind dark sunglasses? (Um because we live in California in the desert and it's fucking bright outside? Or maybe it's because peps with light eyes are more sensitive to light) 
Why throw shade on the best in our industry?
We live in a professional world here in 2021 where certain individuals are jealous of those who succeed in the job market. I've seen it personally again and again. The more successful you are at life in 2021 the more ass-hats talk trash on what you have worked hard to build. And it's exactly like that in the horse racing industry. Bob Baffert is for whatever reason hated by a lot of people in the horse racing industry for being the best and having the most expensive horses in the country. No one cares that he started at the bottom, attempting to be a jockey until he got too big as a teenager in Nogales then moving on to training quarter horses.
I am one of those people who sees the good in what Bob Baffert has done for our sport. When PETA protesters were crying like little bitches outside the DA's office in Los Angeles last year, Bob Baffert went to the DA's office personally to stand up for our industry and all of us who have jobs in the horse racing mega-sphere. Even though Bob Baffert is so busy training one hundred of the most purebred horses in this country he took the time out of his day to stand with our counter-protesters at Santa Anita Park last year when PETA was up to their nonsense (On private property) The guy is good at what he does and no idiot. Why on earth would he purposely give the horse a banned therapeutic medication before the first jewel of the Triple Crown where the horse will one hundred percent be drug tested afterwards?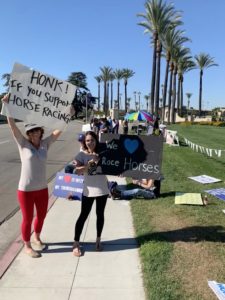 It pisses me off to no end to see all this bullshit all over social media and all these idiots that are believing every word when the fake news media is saying Medina Spirit was on steroids. As an athlete who hikes, mountain bikes and trail runs myself, yes sometimes I'm sore afterwards and take an Alieve. Does that mean I'm on steroids too? Well, that is what our cancel culture society would like you to believe. (But my abs full of gluten-free cake say I am most certainly not on the 'roids broh)
What does this all have to do with a gluten-free delicious cake? If I was Bob Baffert I would be stressed AF right now and shoving gluten-free baked goods at my face. It would be so great if we lived in a world where social media was less concerned on being woke and more concerned about not spreading fake news that just incites a negative aspect on our sport where a horse like Medina Spirit are treated better than rock stars with constant massage, high-quality feed, acupuncture and the like.
I basically ate nothing but leftover gluten-free coffee cake for forty-eight hours as it was the only good readily available sustenance in our mountain home. And also it is beyond delicious. I thought I had prepped for my second vaccine and I was good to go if I was sick for a day or two. I cleared my schedule and made no plans with friends. I had plans to stay in bed all day an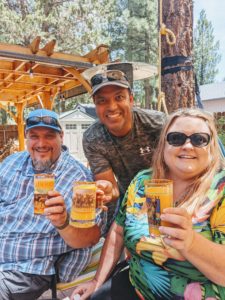 d maybe watch Netflix if I felt bad for most of a day.
What I should have done was bought some bone broth soup and some ginger beer to deal with the nauseous. And definitely purchased some Tylenol for the raging fever and headache I had. If I could go back and do it over again, I would have done those three things for sure.
On Monday morning May 10th when I came out of my vaccinated fever stupor and I unlocked my iPhone and saw the words, Baffert claims the groom urinated in the stall, before me, yeah, this latest bit of horse racing drama did not seem real at all. How does something like this happen in our sport, the sport of kings? Yes, grooms pee in stalls but come on bro, this is the sport of kings. A golden shower in American Pharoah's stall is not a classy excuse.
A classy coffee cake for your Christmas morning
Do you know what is classy though? Gluten-Free coffee cake. Nothing is classier than not being bloated and gassy because you ignored gluten like a pro. If I'm the only Woodyard that is not gassy Christmas morning then yea for me.
This gluten-free coffee cake is just ridiculously delicious. Even if you can inhale all the gluten you may want, this is still a great Christmas morning treat. I feel like with this mixture of almond flour and coconut flour I have found the holy grail of gluten-free flours. As someone who is terrified of gluten (Okay terrified of how gluten makes me feel) finding the perfect gluten-free baking mix is a God-send. And this gluten-free baking concoction is so easy and uses natural ingredients that I can pronounce!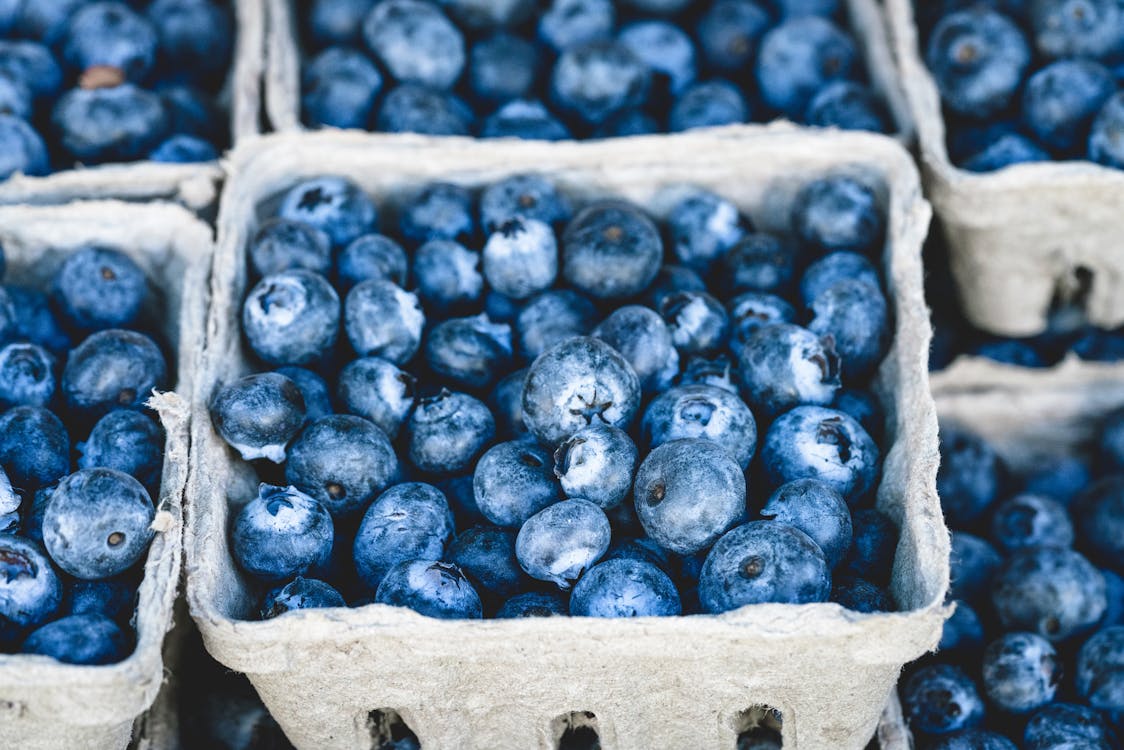 I Can't Believe it's not full of Gluten Blueberry Breakfast Coffee Cake
1 1/2 teaspoons baking powder
1/2 cup sugar
3/4 cups almond flour
1/2 cup sour cream
1 egg
2 tablespoons coconut oil
1 cup fresh blueberries or frozen blueberries
Mix the coconut oil and sugar in a stand-up mixer. Add in the eggs, vanilla and nut milk. Mix in your baking soda, almond flour and coconut flour. Mix in the blueberries last, by hand.
For the glute-free strusel
1/2 cup pecans or walnuts
1/8 cup almond flour
1/8 cup butter
1 teaspoon cinnamon
1 teaspoon vanilla
Combine all the streusel ingredients in a nutri-bullet. You can do this as a cake or as muffins in muffin tins. In this case, I made them in the muffin tins; Layer in the bottom of your cupcake tins. Then add the breakfast coffee cake batter on top. Bake at 375 for 30 minutes until brown. Turn off the oven and let these muffins cool in the oven. When baking with gluten-free ingredients, it can take a lot longer for baked goods to bake thoroughly.