Yesterday as I began to get out of the car with the pup to go for a hike I watched a bob cat sprint across the highway.
       The day before that as I drove our winding mountain roads I watched as two does were grazing on the side of the highway as my sporty Subaru whipped around the blind corners      ( and I counted my blessings that they continued to graze on the side of the highway and did not leap ever so gracefully in front of my SUV.)
      This morning while on my short, back pain shortened hike I ran into my best friend on a forest trail. I forgot about the sciatica pain shooting down my leg as we got lost in conversation about our love of the sport of kings ( betting on the ponies)
       This afternoon I ran into my sister-in-law on a walk in a nearby neighborhood than I ran into a friend I hadn't seen in years and had a half hour long talk with her about the ups and downs of life.
     This right here is why I adore my small town life.
     I love running into my neighbors at the store or having a two hour lunch with my best friend from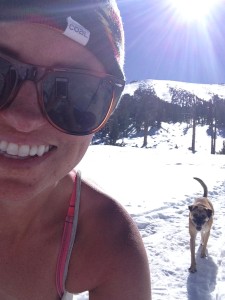 high school.
     I love coming face to face with wild life on a daily basis just going about my random hikes and errands.
     People ask me how I live here, it's so remote and away from everything.
     Half my friends act like I live In the bush area of Alaska and I commute in a float plane to work!
    The simple answer is there is nothing like mountain living; fishing streams right outside my door, hiking trails that I know by heart and waving at neighbors as we cross paths on our mountain highways.