"They are off the turf" These are the worst words to hear on a gorgeous February morning. It's so frustrating as it's sunny out with probably a high of eighty degrees in the valley below my mountain home.
Los Angeles got pounded with rain a few nights ago and that means the turf course at Santa Anita Race Track is still not quite dried out yet and needs to be saved for the upcoming weekend races.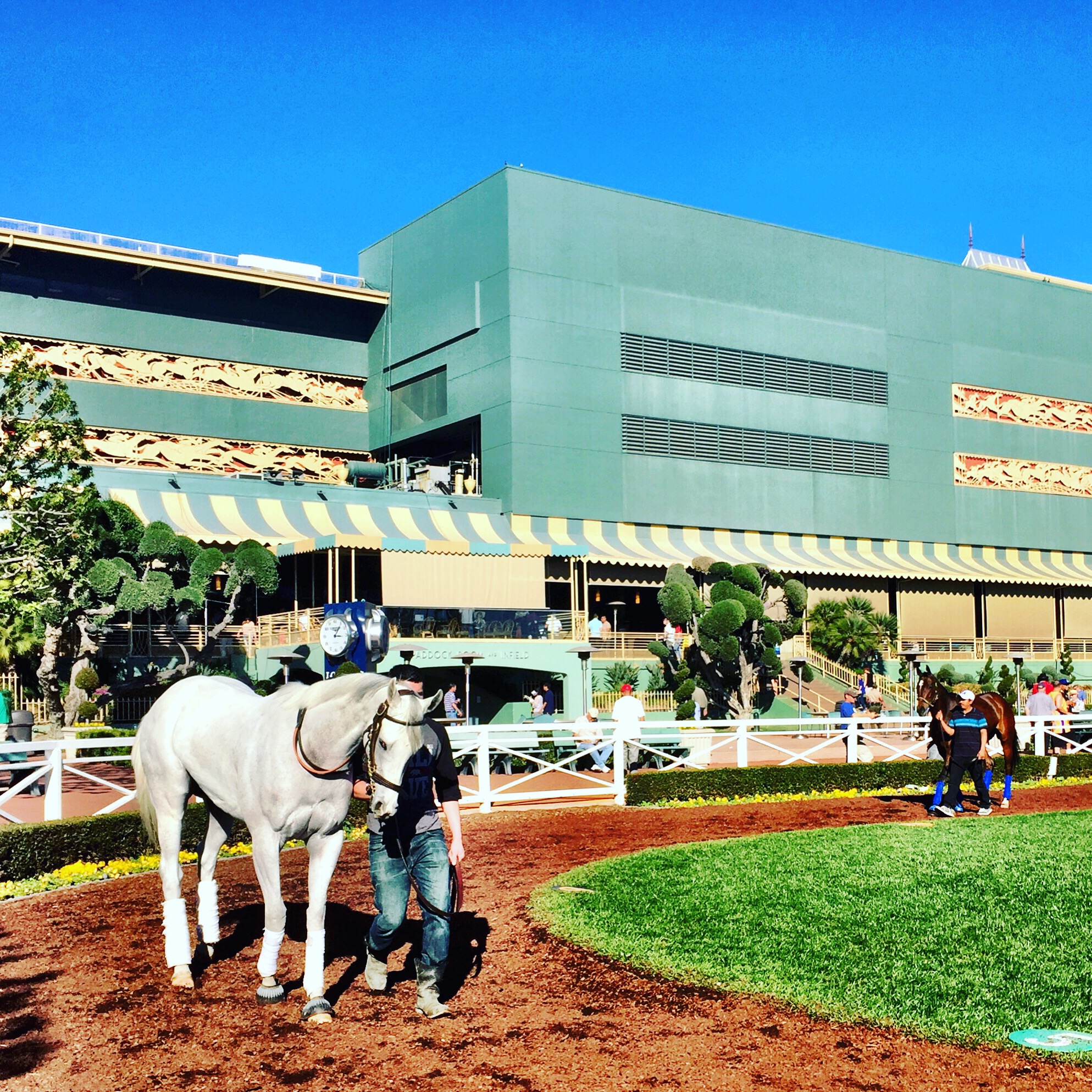 This is not just any Friday morning when I am upset that the racing is off the turf at the great race place.
At one o clock this afternoon Dreamoligist or Dreamy, AKA The Unicorn was scheduled to demolish a field of allowance fillies and mares on Santa Anita's downhill turf course.
I was already more than a bit annoyed that I would not be there in person to lay eyes on this, one of the most gorgeous fillies I have ever seen. I did however see her schooling in the paddock between races the other day while I was working and got some excellent video and a few pictures to send to her lover Ruben. (They have an awkward relationship)