"More California horse racing drama? Hold my beer, Thalia"
As a horse racing fan I can't imagine a Thoroughbred world without Bob Baffert in it. What the haters and the liberal media is doing to the sport of kings is unfathomable. As a horse racing fan and a California horse racing fan, you will never hear me say a bad word about this sport I love. I will go down fighting telling the world about all the good that is in this sport and the people who love and care for these equines.
This week as the bluegrass state is celebrating the 148th Kentucky Derby in Lousiville, Kentucky, there will be no shock of white hair in the stabling area and no California champion walking the shedrows at Churchhill Downs. Listening to My Old Kentucky Home fill this grandstand doesn't feel the same when our two-time Triple Crown-winning trainer is being blackballed from this sport. It's pathetic as a lifelong horse racing fan and especially a California horse racing fan to see what the haters, PETA and the liberal media have done to the sport of kings and the greatest trainer I have ever witnessed put a bridle on a Thoroughbred.
"Bob Baffert isn't horse racing's problem, no matter how many times anonymous trolls armed with hatred and half-truths say so on Twitter. Cue the mob." ~Jenine Sahadi 
If I considered Bob Baffert to be a role model when I was a teenager then Jenine Sahadi was the person I really wanted to become as an adult; The most successful and one of the only successful female trainers at a time when you barely saw female trainers on the backside of major racetracks across the country. The article she penned for TDN a few weeks ago screamed out what all the unwoke employees in the horse racing industry have been saying for over a year now.
"In what has been one of the most bizarre scenes I've ever witnessed, racing media, political actors, paid social media trolls, disgruntled bettors, along with powerful horsemen's groups and others have perpetuated or fostered a false "Lance Armstrong" narrative about Baffert. They compare Medina Spirit's overage of a legal therapeutic medication to actual blood doping and cheating. I don't really understand why, though I have my suspicions, and for the life of me I cannot fathom how he became the worst thing about horse racing."
You can read the entire well-written letter to the editor here
Bob Baffert really is not the problem here folks (Imagine that was in my best creepy Uncle Joe voice) All the elitest morons in this sport with a Twitter account and 10,000 followers are the problem. And as our California field sizes shrink more and more by the day at tracks like Santa Anita Park, shunning the best trainer we have on the west coast is not going to fix the issues we have in California horse racing. All this drama really makes me want a mint julep. Or maybe a derby day mango margarita.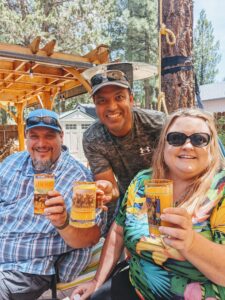 Now on to the degenerate gambling. If you feel like betting on the ponies this May 7th and throwing some of your hard-earned cash into supporting this fantastic industry here are some Churchhill Downs and Santa Anita Park betting selections straight from the horse's mouth… Or at least from the Hungry Mountaineer's gamblers paradise. On this occasion that would be our 34-foot home away from home Fleetwood motorhome.
Churchhill Down's 2022 Kentucky Derby selections.
All stakes Pick 5
6. 1,2,4,5,11
7. 1,3,5
8. 2
9. 2,5,6,7,11
10. 1,3
Late Pick 5
8. 2
9. 2,5,6,7,11
10. 1,3
11. 3,6,10
12. 3, 10, 15, 16
Santa Anita Park May 7th, 2022 selections
Early pick 5
10, 7, 2, 6
2. 1,2,5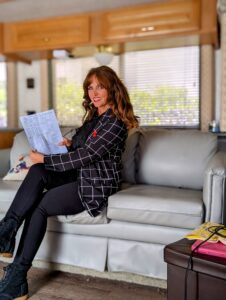 3. 6,8
4. 6
5. 5,2
Late Pick 5
6.  2
7. 2, 6,10,11
8. 9,6
9. 3,8
10. 4, 13