You know you are completely passionate about your new job when you are dying to go in on your day off.
You know you are really passionate about your new job when you spend Valentine's Day with your amazing coworkers instead of your boyfriend and you still have one of the best Valentine's Days ever! (Could be because my amazing coworkers brought me See's Candy also)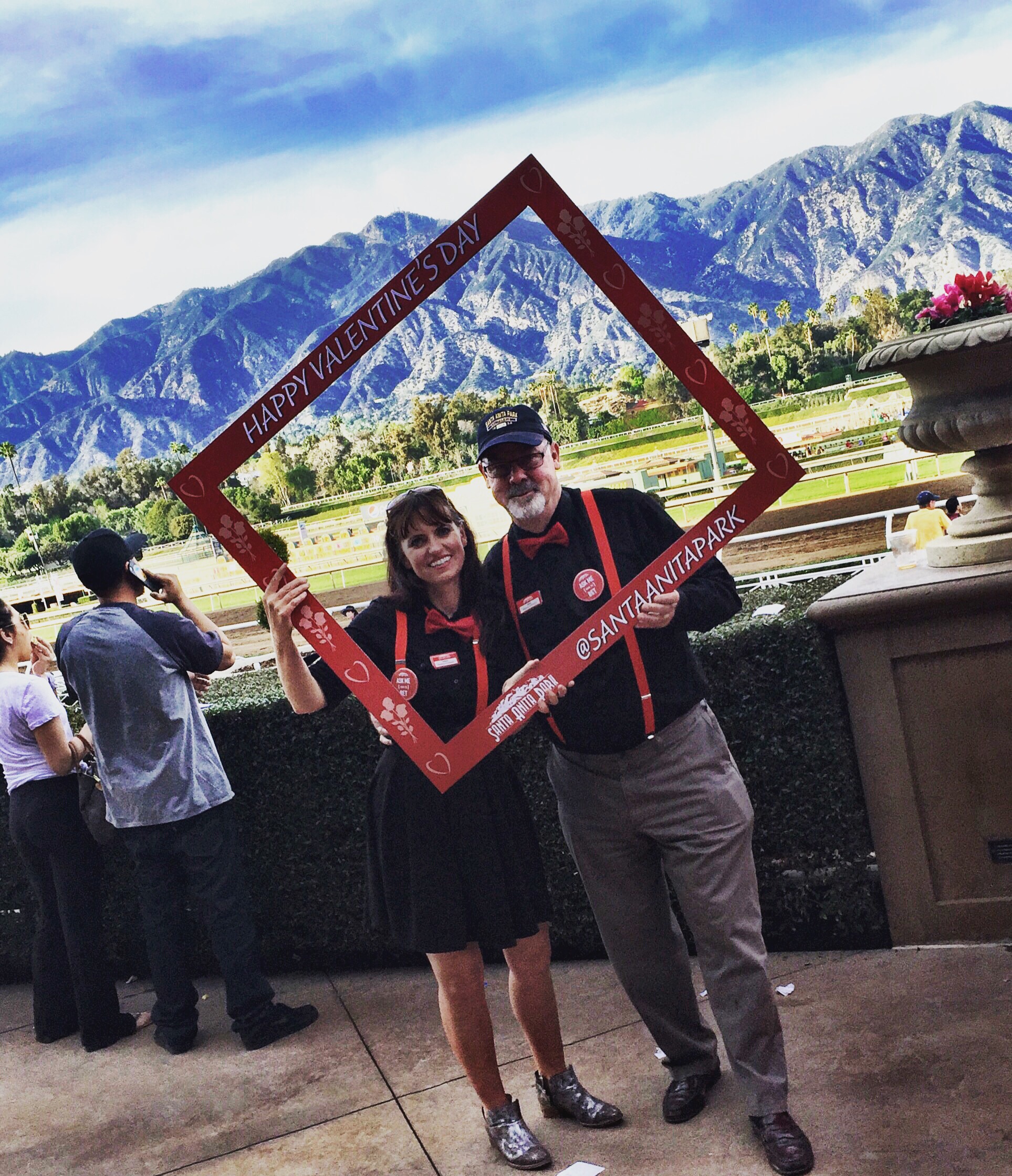 Since I was about twelve years old I always dreamed about working with race horses. Now as a thirty-five year old adult a year ago I never thought my dreams of working among long-legged Thoroughbred athletes was meant to come true.
Thank God for social media and clicking on the right links at just the right moment and taking a chance (And deciding I'm okay with commuting two hours one way to get to work at my dream job) All of these pieces fell together last October when I was hired on by the marketing team at Santa Anita Park and found myself involved with our amazing wagering ambassador program. I have learned so much about horse racing in the past six months. I've been taken on barn tours, and been blessed to be involved in many winners circle pictures.
I've feed peppermints to Nora and Sally, the tracks resident Clydesdale before work for good luck.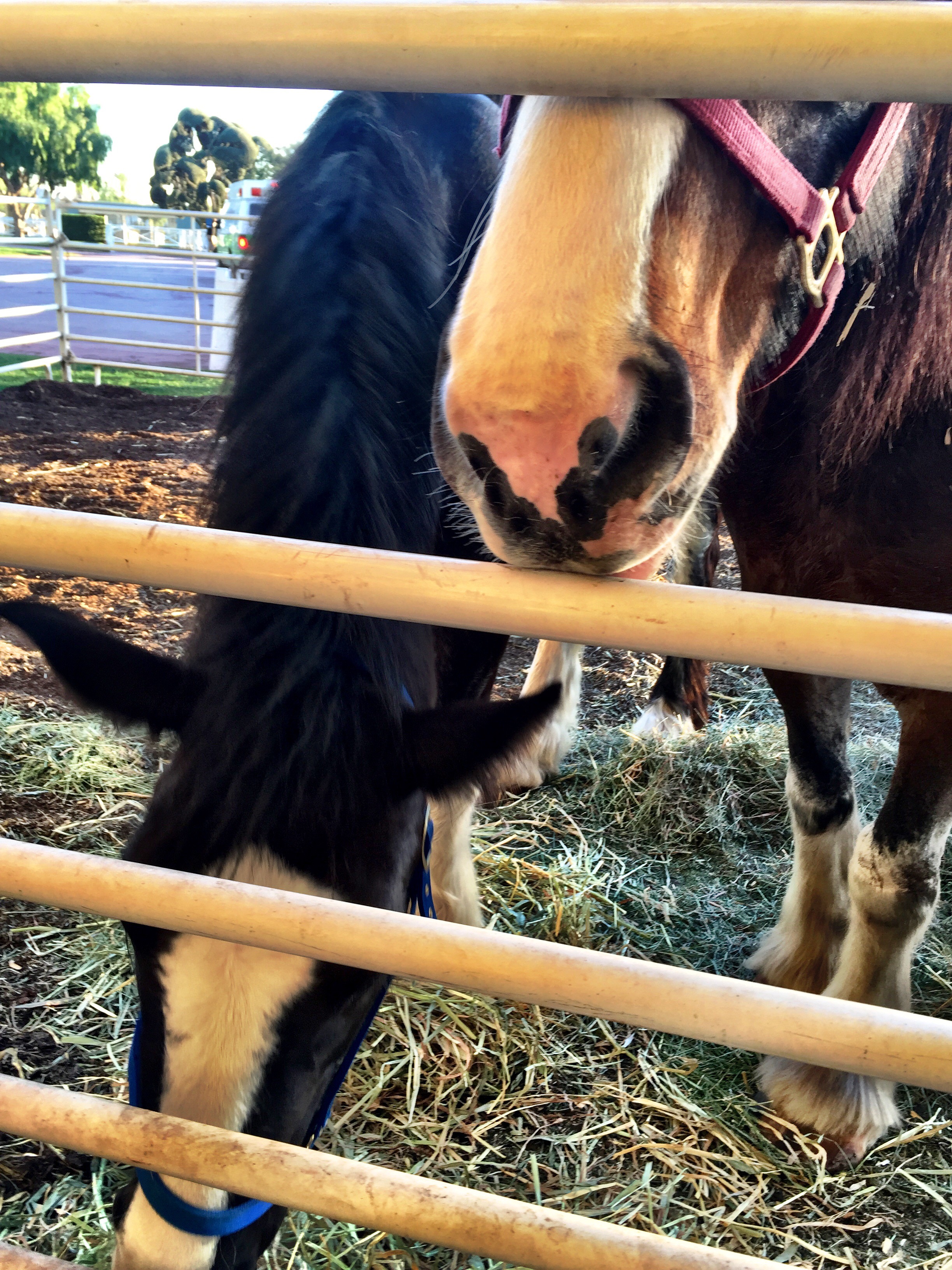 I've feed carrots to my friends own Thoroughbred in his stall after a day at work educating the public on how to bet. I've had conversations with my idols, the most famous trainers in Southern California on the escalator of the big green grandstand. I've spent my work day taking fans into the paddock for an up close and personal look at some completely gorgeous race horses.
I feel so blessed nearly every day that this is my life and that God has given me this magical gift of my dream job. I don't know how I ended up here but I sure am enjoying the ride and the fun times to come ahead in the next year; and I can't wait to wear purple suspenders while working Breeder's Cup in the fall!
My new job does mean I am away from home a lot. So when I do get home I spend a lot of time cooking in the kitchen, my other passion, besides the ponies. This new recipe is incredible! If you have left overs I recommend having this with eggs in the morning for your breakfast!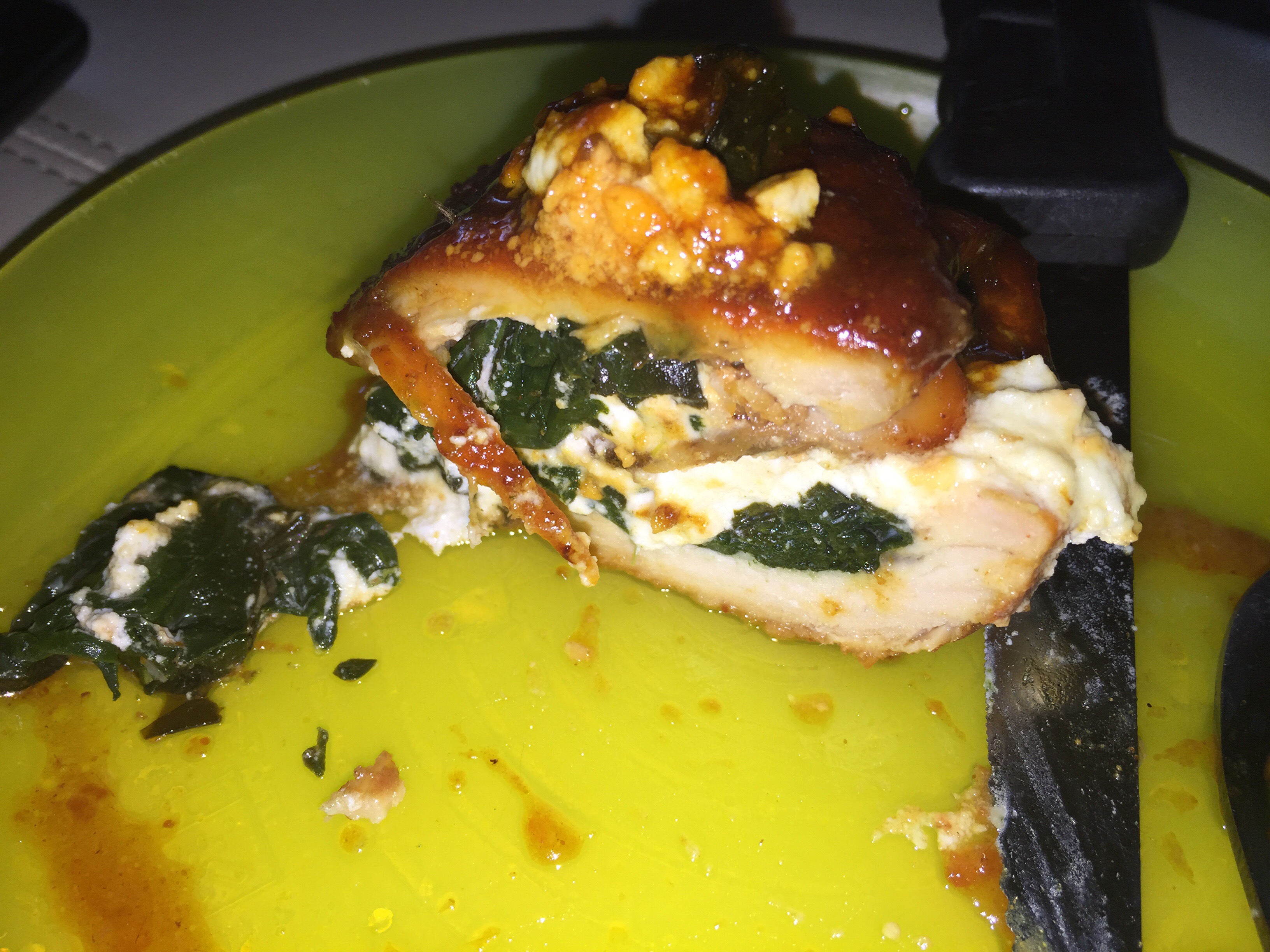 Date Chutney Basted Goat Cheese and Spinach Stuffed Turkey Tenders
1 pound of turkey breast tenders, pounded out as thin as you can get them
1/4 cup goat cheese
1 cup spinach, cooked and wrung out
1/4 cup date chutney
in the middle of the turkey tender put a dollop of goat cheese and spinach. Roll the turkey tender up and secure with a tooth pick.
Do this with the remaining turkey tenders.
Put in a plastic bag with the date chutney for one hour to two days,
Put some olive oil in the bottom of a baking dish. Add the turkey tenders with the remaining glaze on top.
Bake at 375 for 25 minutes until cooked thoroughly.