To some gals, the first few days of fall might mean Ugg boots crunching through colorful fall leaves while chugging a sugar-filled Starbucks Pumpkin Patch Latte. (Those ladies probably spend their weekend's power walking at the mall and paying two hundred dollars for a Free People sweater) I'm more of a crunchy granola, recycled fashion kind of outdoor gal. My hiker babe tribe of badass outdoor gals don't exactly smell like Juicy Couture perfume. We are the smelly campers who wander through the wilderness, well, basically, year-round, but the autumn months have us the most excited as we tie the laces on our running shoes or hiking boots and set out amongst the leaf peepers in the eastern Sierras. Unlike the leaf peepers checking out orange and red aspens from their SUV's and their camera lenses, the dirty campers and hikers babes of the eastern Sierras like to hike twelve to eighteen miles a day. We reak of bug spray, sunscreen and maybe natural deodorant. And we must definitely smell like sweat because you can't make it to the top of a ten thousand foot mountain pass without sweating.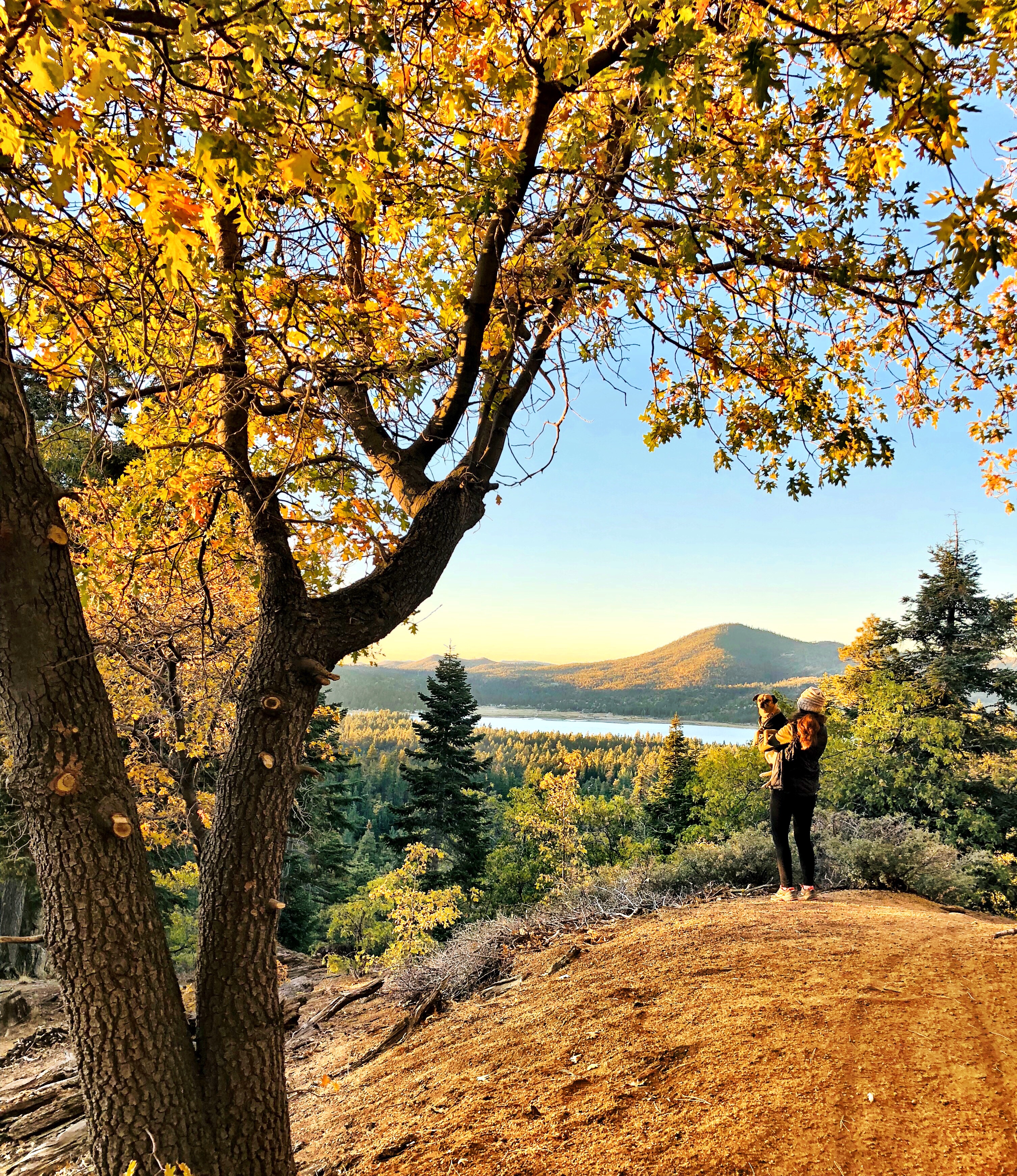 There are no waits in the drive-thru line for Starbucks Pumpkin Sugar concoctions in my perfect October day in the eastern Sierras. Instead, you will find me going for an eighteen-mile hike up a 12,000-foot mountain peak, sporting my favorite recycled long-sleeve T-shirt purchased at the best secondhand clothing store this side of the eastern Sierras. And if I am thirsty I will be drinking from my reusable hydro flask or my Camelbak and not out of a plastic throwaway Starbuck's cup with a wasteful plastic straw. If you are a hungry and yet thrifty mountaineer who loves this exceptional planet of ours, then having a sustainable September starts with recycling everything from clothing to outdoor gear to plastic whatnots that can be reused as doggy dishware for man's best friend. In addition to this, why not buy sustainable items? From the best bamboo underwear to sustainable food containers, there are changes we can all make to embrace a more sustainable life.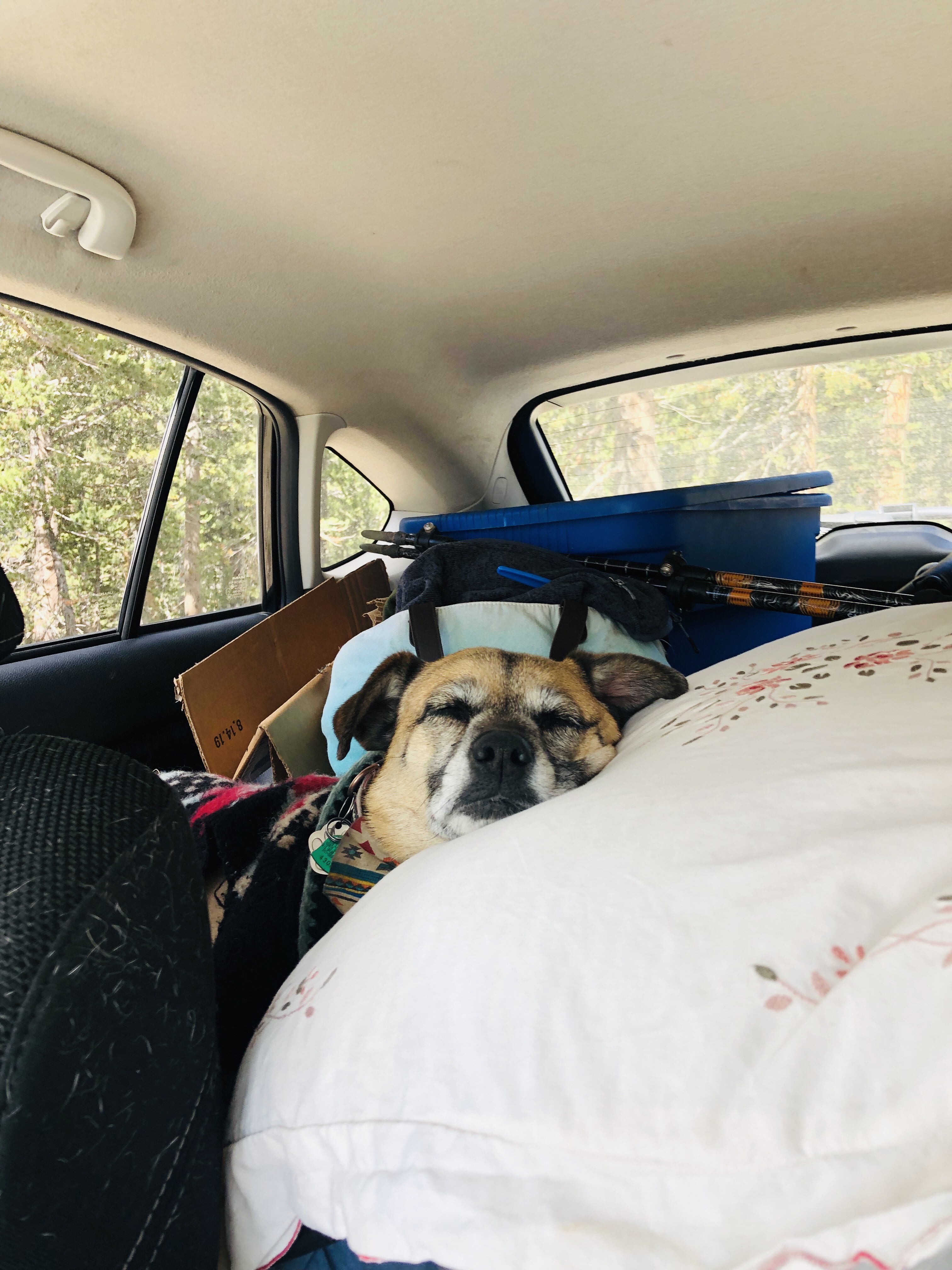 When I began planning my five days of hiking up 12,000 mountain peaks "Vacation" I didn't set out to have a sustainable holiday, but as I began packing my gently used recycled hiking gear, my Champion zip-up sweaters, my Danskin warm turtlenecks and my thrift store-purchased and rehomed fake Ugg boots, perfect for relaxing by the campfire in the evening after miles of hiking up alpine trails, my hikers holiday began to look more and more green and environmentally friendly. I even decided to buy some gorgeous bamboo sunglasses (check out a website like trvst to learn more about these) for the trip. I wanted to be sustainable in style!!
My autumn environmentally conscientious hiker's holiday
I can't help the fact that I have to drive for five hours just to reach the outdoor lover's mecca, the eastern Sierras. I may have to spend most of a tank of gas to reach the eastern Sierras but at least I can try to be a little earth-friendly once I reach my camping and hiking destination. This #SecondhandSeptember saw the pup and I ready to hike twelve miles at least during our four days from Mammoth Lakes to Lee Vining. So how did we manage to show the love this planet of ours while out trekking aspen leaves covered trails? For one thing, we accidentally saved a lot of water by not showering for five days. That was actually because the eighty miles an hour wind gusts knocked out the power in both mammoth Lakes and Silver lake (Where our campground was located) so there were no working showers at our campground for most of our stay. We saved so many gallons of water by being those smelly hikers!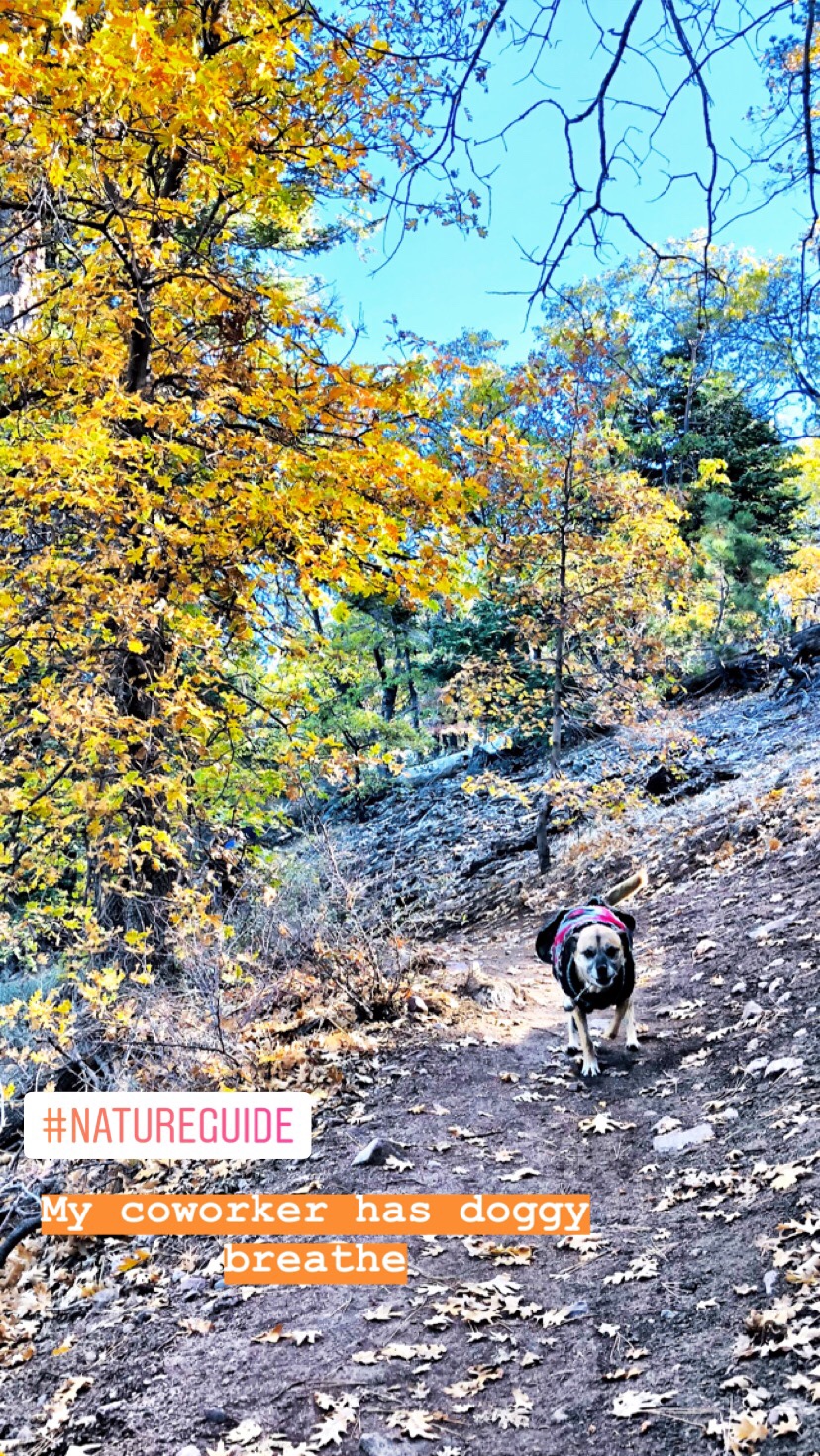 Aside from saving water and learning to recycle, being a sustainable hiker obviously starts with respecting the environment. Every hiker I know lives their life by the leave no trace lifestyle and this is rule number one of being an environmentally friendly outdoor lover. Being a mindful hiker goes further than just not leaving your trash and your dog's bright blue poo bags on the trail. While out and about on the trails of this majestic earth, respect wildlife, leave what you find, dispose of waste and plan ahead and prepare.
How can I be a better sustainable hiker?
Being a sustainable earth conscientious hiker starts with every purchase you make with that Am Ex.
Support sustainable businesses
Try to buy products that stick to the RDS; Responsible Down Standard, meaning, down products that were harvested in a humane manner. Yes, there is a reason down-filled brands like North Face are more expensive for your puffy jacket needs. These products came from animals not force-fed or live-plucked. When you are picking out that gently used down jacket at your favorite thrift store try to buy brands like North Face, Marmot, Columbia, Mountain Hardware that stick to the RDS.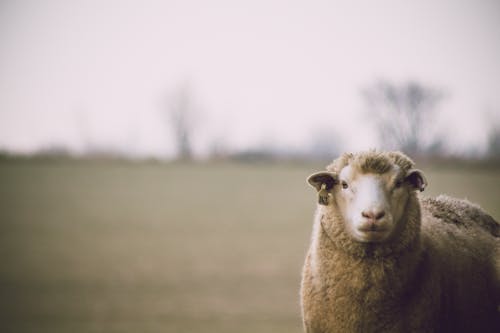 Reuse and recycle as much as possible
There is more to recycling than just separating your glass bottles and aluminum cans! You can recycle and reuse so many things every day, from buying gently used clothing to reusing those plastic trays your veggies come in. On this particular camping trip, I saved multiple plastic trays from mushrooms and other veggies. These make great bowls for chili or to give my pup her super while relaxing by the campfire after a day on the trail.
How else can you reduce, reuse or recycle while out in nature? Ladies invest in a pee rag! Yes, I did say pee rag. What the hell is a pee rag? How many times have you been hiking and saw unsanitary TP abandoned in the forest most certainly in a pee spot? I would think most hikers I know would never leave their TP. If nothing else, pack out what you use. The best option is a bandana to do your wiping. (AKA pee rag) Tie it to the outside of your backpack and the suns UV rays will sanitize that baby by your next pee break.
And while we are talking of all things toilet; Ladies, stop purchasing tampons and switch to the Diva Cup! Minimize waste to make this planet a much better place. Diva Cups are so much better for the environment and let's face it; So much easier to basically leave no trace while out camping in the backcountry or hiking miles from any trash can.
Build an eco-conscious camp kitchen
You can have a healthy and earth-friendly camp kitchen even while cooking dinner in the wilderness. Obviously recycling plastic, aluminum and glass is the easiest way to be an earth-loving cook but there are a few other easy options to keep your camp kitchen sustainable.
I try to reuse plastic tubs as much as possible. I normally recycle every one of those plastic tubs I get from Whole Foods, I mean, what a waste of plastic, but with camping trips around the corner, I save all of them for a month ahead of time and do all my pre-camp cooking ahead of time in my alpine home kitchen at 7,000 feet. Here at home in Big Bear Lake California, it's a lot easier to throw together my world-famous Elk Sweet Potato Chili then pour it into a reused plastic container to easily transfer to my camp stove while in the wilderness. (I love doing this also, making the chili or enchiladas ahead of time so that I can relax at camp with a glass of wine and not be throwing a million ingredients together at the end of a long day on the trail)
Another great way to be a more environmentally friendly camper is to use a mixture of mud, grass and wet sand to get rid of grease when cleaning those camp dishes. This saves you from pouring bad for the environment dish soap out into the earth. Honestly, using sand to scrub a dirty pot is so easy too!
Recycled fashion; An earth-loving hiker's gear guide
I'm a big fan of the recycled clothing lifestyle and can never go back to paying full price for any article of clothing purchased at the mall. So much of this fast fashion just end up in landfills, it brakes my heart. Instead, I donate every month or so, recycled clothing and goods, to our local Goodwill. And usually, I have to stop and pick out some new, gently used hiker's leggings or a new to me, tank top tunic.
Shop and sell secondhand everything!
While on holiday in the eastern Sierra's a stop at Mammoth Gear Exchange in Bishop is basically mandatory. Especially when you have an emergency and are on the lookout for new gently used gear when you have a tent malfunction or a bear destroys your ten years old, much loved backpack (True story!) One thing about businesses in the Mammoth Lakes area; They know a thing or two about living a green lifestyle! I always make a stop at Second Chance Thrift while on holiday in the eastern Sierras. You can usually find great winter gear, gently used hats and scarves and maybe even a warm recycled fashion, Patagonia sweater if you are lucky.
Not in the eastern Sierra's just yet? If you are anywhere near the Los Angeles area before you venture to the eastern Sierras you must check out Saver's, this awesome mega thrift store is my favorite place for absolutely everything recycled fashion before I make my way out onto the leaf-covered and maybe a bit chilly trails of fall.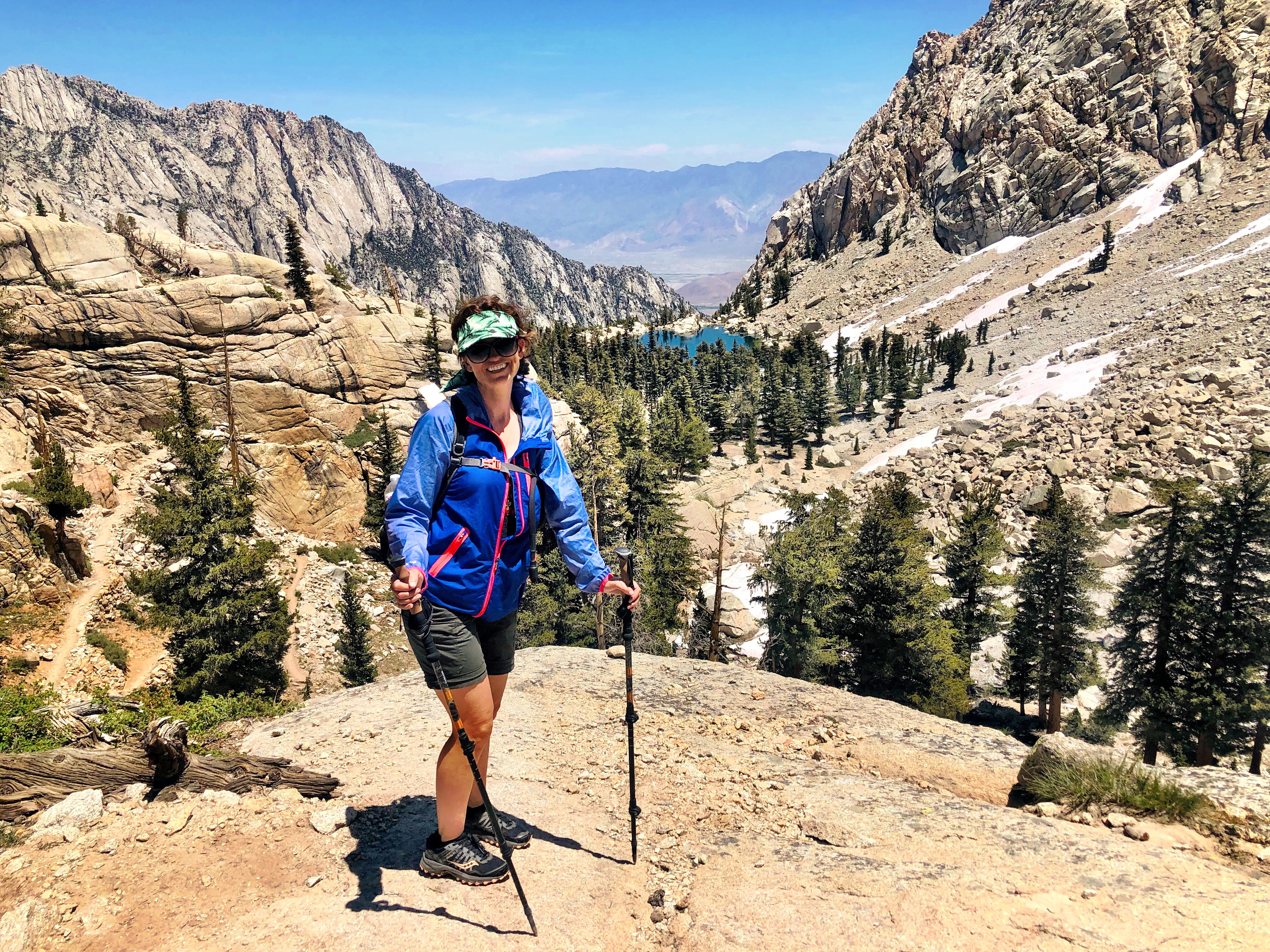 It just breaks my heart to think of landfills full of discarded Forever 21 leggings and crop tops; That is why I am so vigilant about being so earth-friendly in my retailing. Recycled shopping has become a part of my life in the past two years and I will never pay a hundred dollars for trendy jeans from Nordstrom again when I can be a much more sustainable shopper and purchase them gently used from my favorite thrift store. Recycled fashion has changed my life and my closet since I have embraced limiting my carbon footprint. Even if I have to buy socks, I may opt for recycled or sustainable socks. Eco-friendly clothing can also help save the environment, since they are made of recycled or natural materials. That's why I brag to everyone I know, "Love this jacket? I bought it second-hand at my favorite thrift shop!" Friends tell me my boots are so cute and I tell them "You too can buy awesome boots from the Goodwill and refurbish them at home! It's easy, it's crafty, it's upcycling!" With a bit of effort, it's easy to be fashionably cute and help keep this planet just a little bit greener for the next generation.
I spent some days this September trying to be that sustainable hiker and yeah, it takes a bit of effort but it makes me feel better as I hike through these amazing forests that I love, to help keep our planet a perfect place to hike and camp. After all, we want to keep this amazing planet just as green for generations to come, right?
Love this blog and these sustainable ideas? Don't forget to pin it!