Hong Kong to me was fishing villages and tint apartments and some pretty bland Chinese food. It was also incredibly fresh seafood, lots of crab and lobster, a land without napkins and getting yelled at by taxi drivers who didn't care that we did not speak Chinese. A week in Hong Kong meant checking out the Big Buddha on a foggy morning and then riding a cable car over Ocean Park on a hot and humid January morning that had us feeling like we were in tropical Hawaii but way more concrete jungle overcrowded. Immagine if NYC was plunked down in the middle of Hawaii. Then add a dash of smog. Then add all the smog you have ever seen in your life. That is Hong Kong in a nutshell. Also, there were octopus balls.
I can't believe I didn't eat any chow mein when I was actually in Hong Kong, but the truth is I never even saw it on the menu anywhere in our travels. When we traveled to Hong Kong last winter we honestly did not eat a lot of amazing Chinese food because guess what? The food is actually incredibly bland in this region of China! Who knew! The seafood pulled fresh out of the harbor may have been fantastic but the rest of the food we tasted in Tsim Sha Tsui was not so great.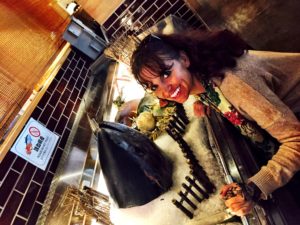 Where can I eat amazing food in Hong Kong then?
Um, at the local grocery store? Yes, located in an extremely fancy Louis Vuitton filled mall across from our rented apartment on Cannon Street, I discovered the Whole Foods of Tsim Sha Tsui, City Super. I've never been one to brag about supermarket sushi but this fancy Bristol Farms like supermarket (If Bristol Farms were on sashimi steroids) has the best-premade sushi I have ever tried in my life, just walking distance from Causeway Bay! I walked over to City Super more than a few times during the week that we rented this tiny 200 square foot apartment in TST because the fresh sushi was just that good.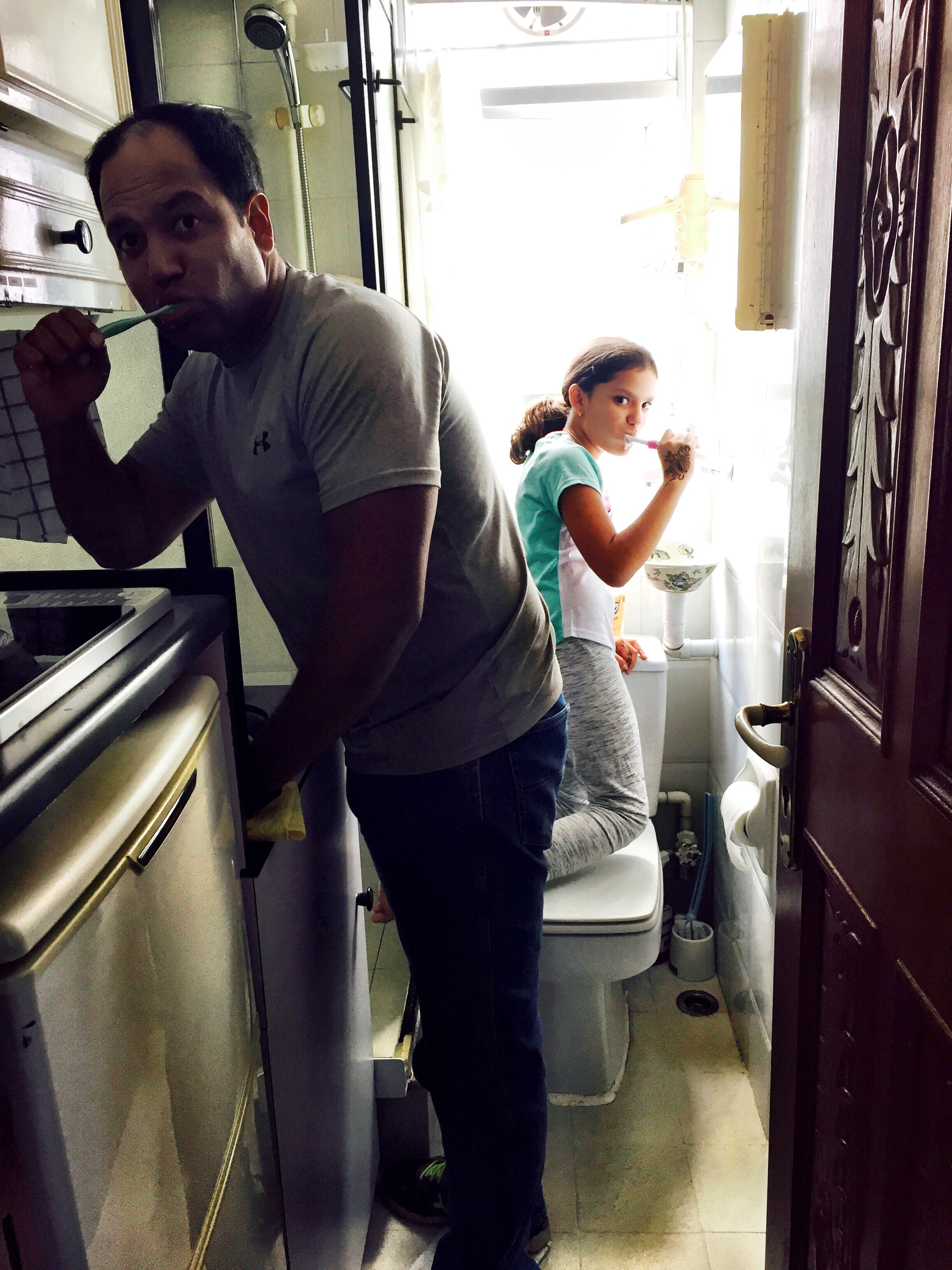 Seriously though, our Cantoon Street apartment was smaller than our Fleetwood thirty-two foot motorhome we have at home! Why yes, that is both the bathroom and the kitchen! Welcome to Hong Kong!
When exploring the isles of City Super, not only will you find amazing fresh sushi, but you can explore the most diverse meat market I have ever found anywhere; Wagyu Beef, Spanish red king prawns, Patagonian toothfish (What the hell is that?) and maybe pick up a fresh snail or two.  But stay away from the Durian Fruit. Oh, believe me, you will smell it before you see it. City Super also has a giant food court that has all kinds of local flavors; it takes up a whole floor of the spacious mall! Seriously if you are on holiday in Hong Kong, take a trip to City Super for lunch and maybe some snacks to stock your 200 square foot flat for later.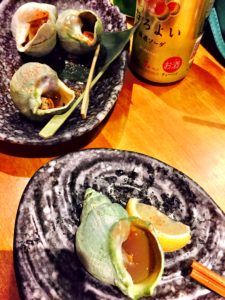 One thing about Hong Kong, being right on the South China Sea, the seafood was delicious if not, still, a bit bland. The sushi and sashimi we had all over Hong Kong was delicious and so fresh but unlike sushi we eat in California, there were no sauces or anything fancy to be had with the sushi, aside from soy sauce and wasabi. Southern Kowloon was a fun place to explore and try all kinds of foods and felt a hell of a lot safer than eating out in India, where we had stayed for a month prior to hoping a flight to Hong Kong, and also where this was known to happen but I did not get the crazy delicious Chinese food experience I thought I would have. Well, I mean aside from the octopus balls that were available everywhere from the Big Buddha to Victoria Island.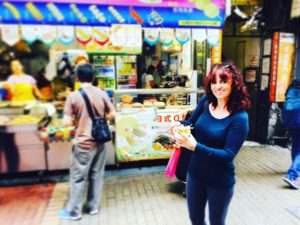 So I didn't get the Chinse food I expected in Hong Kong. No worries, I'll just make my own here in California and it will be MSG free and probably way healthier! One thing is for sure, and that is this version of healthy chow mein is not bland one bit with the help of coconut oil, fresh ginger and spicy red Chinese chilis. Feel free to serve this as a side dish with your favorite Chinese meal or as a meal in itself topped with grilled tofu, shrimp or chicken.
Spiralizer Chow Mein
5 carrots
2 zucchinis
3 pieces celery
3 teaspoons honey
2 teaspoons coconut oil
1-4 Chinese red chilies, chopped
1 clove garlic, minced
2 teaspoons ginger, minced
1 teaspoons garlic, minced
3 teaspoons soy sauce
Yako Soba noodles
Using the spiralizer make the zucchini and carrots into spiral thin noodles, linguine-like in size. In the coconut oil cook up the ginger and garlic. Add the cooked noodles and the Chinese red chilis. Stir in the honey and the soy sauce and serve. This recipe is also amazing if you add your favorite seafood mix right after the garlic!
This week I am linking up once again with the following food, health and DIY blog link ups.

http://www.makeaheadmealsforbusymoms.com
http://darlingdownsdiaries.com/good-morning-mondays-149/
http://www.marathonsandmotivation.com/chocolate-strawberry-superfood-parfait/
https://www.backtomysouthernroots.com/foodie-friday-link-party-12/
http://www.misssippipiddlin.com/
http://apriljharris.com/category/hearth-and-soul-link-party/
https://lifewithlorelai.com/category/home-matters-party/
http://www.sewhistorically.com/category/link-parties/sew-it-cook-it-craft-it/
http://confessionsofamotherrunner.com/2018/01/15/vegetable-enchilada-lasagna-meatless-monday/