A year ago I told myself; I'm going to start trail running again.
Then I tried to go for a run and my left knee hurt like a bitch. Seriously after two years of incredible back pain, surgery and recovery time and now my knee fucking hurts, I thought as I limped up the trail. What the fuck body? That was the beginning of three months of physical therapy for old lady knee (cartilage damage in my knee) That was three months at the end of last winter and into the spring when I couldn't hike and I couldn't run. I could barely limp around work; and I walk a lot at work, as much as six miles on a busy Saturday. It's a half mile just from the parking lot to get to the marketing office! It fucking sucked to be so injured, but silver lining, I found a love for mountain biking. And then I crashed terribly, yet still ate carnitas that night and lost some of that love (But not for all things shredded pork though)
Here it is March 2018 and the hiker in me is back with a Merrell booted vengeance. I've been out hiking up Mt Baldy all winter long. The Devil's Backbone was a gorgeous site on a winters morning with no one on Old Baldy but myself. It's March and I've already hiked over three hundred miles so far which seems like I have a lot of miles left to hike in 2018. Think I will reach my 2018 goal of 2018 miles?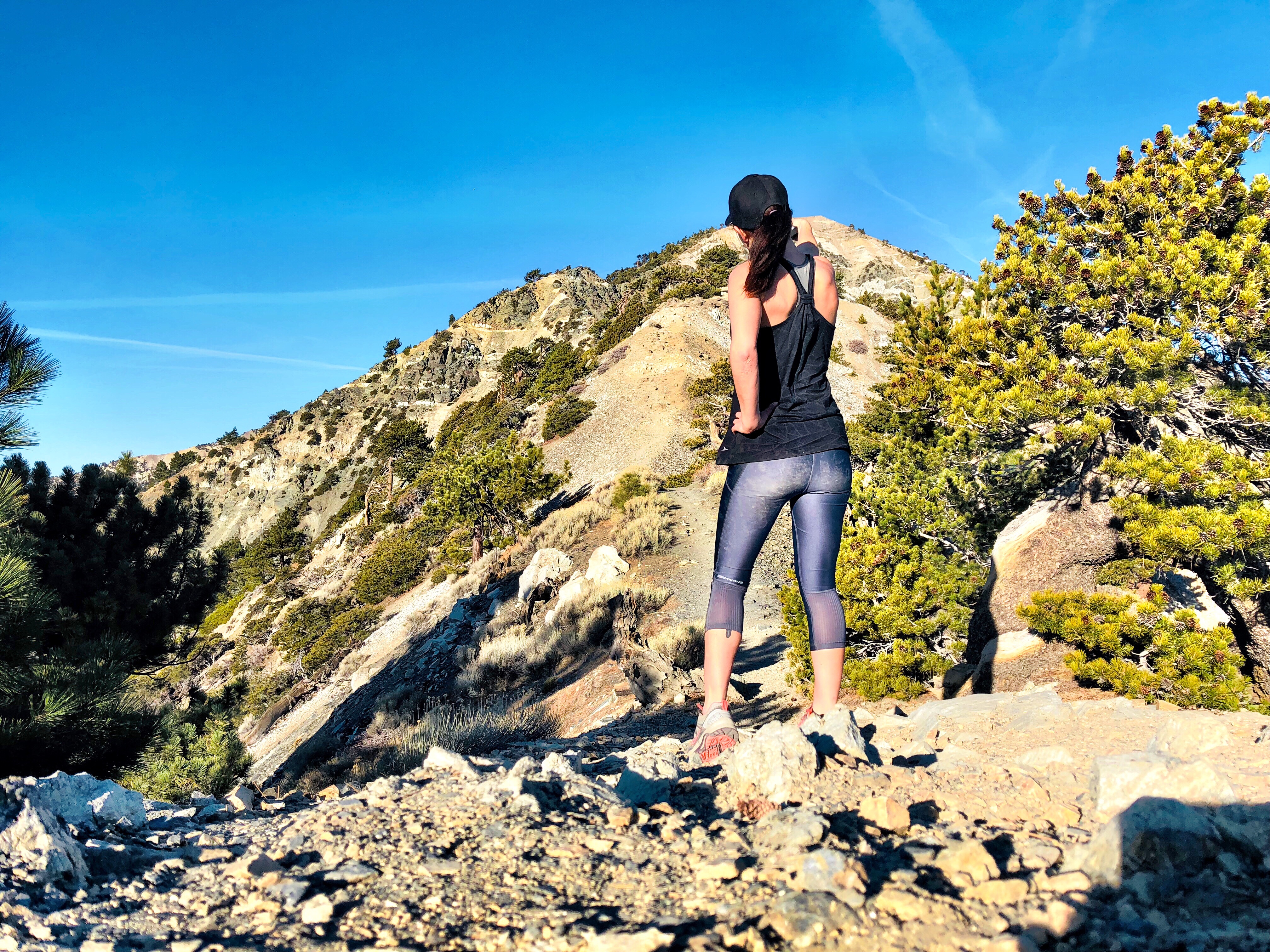 Yes that is correct, I said 2018 miles! It starts with snowy winter hikes like this one and will include a trip up Mt Whitney in less then six months. (I'll leave the pup at home for that one. Mt Whitney at over 14,000 feet is a pup free hiking zone.)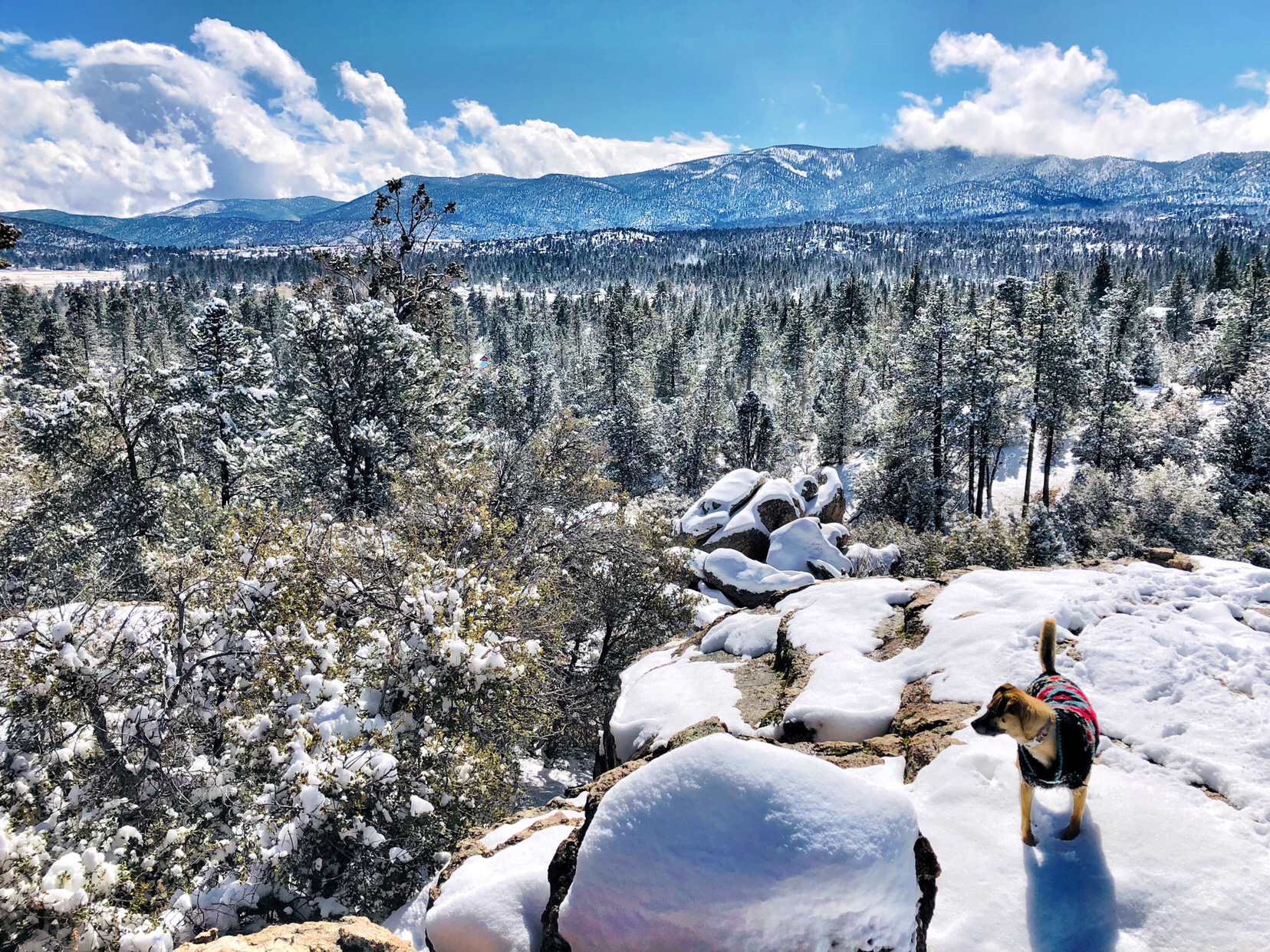 In 2015 I summited Mt Whitney for the first time. Training for my first ascent of Mt Whitney took a lot of time, dedication and a lot, and I mean a lot of miles hiked. Five years ago I was in the best shape of my life. I ran half marathons and trail ran up to fifteen miles some days training to hike the highest mountain in the continental United States. Even being as fit as I could possibly be at thirty-two years old not one step of the twenty-two miles up the Mt Whitney Trail was easy.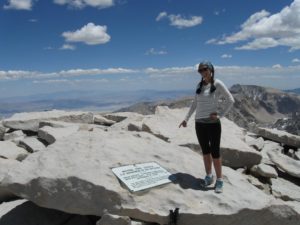 This year my New Year's resolution is to hike the year; Yes, that means over 2,018 miles! We are once again going to summit Mt Whitney this July and that means I'm going to have to hike a lot of miles between now and the summer! Planning to hike over two thousand miles in 2018 is a big endeavour but it's never to early to start, as I did just the first week in January with this awesome snowy hike to one of the highest places in our hometown of Big Bear Lake, California.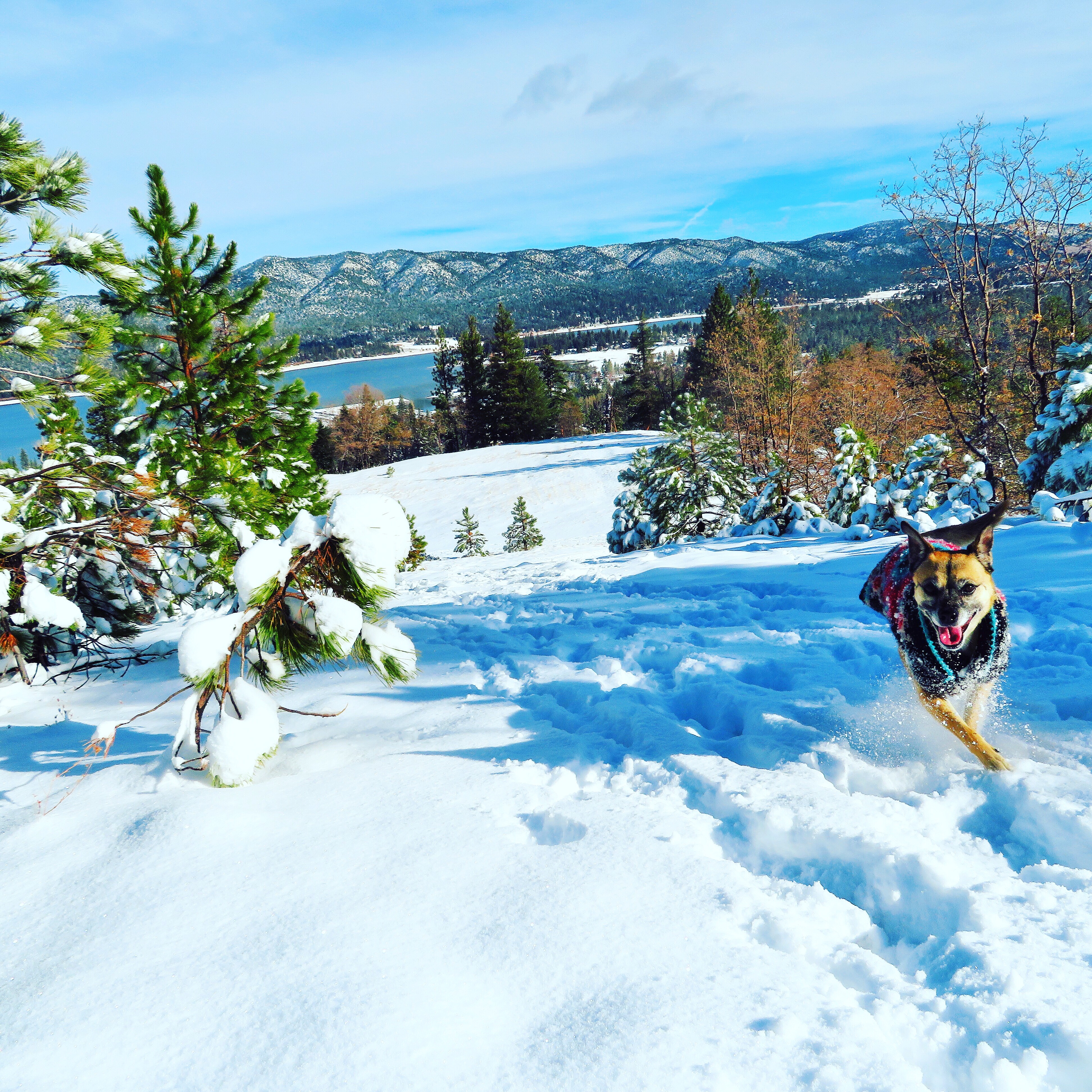 Yeah, it is really that gorgeous. Days off were meant to be spent hiking up miles of trails to see views like this all the way across the valley to San Gorgonio at 11,503 feet. On this chilly winters day, I love to just stare at Old Greyback across miles of wild mountain wilderness.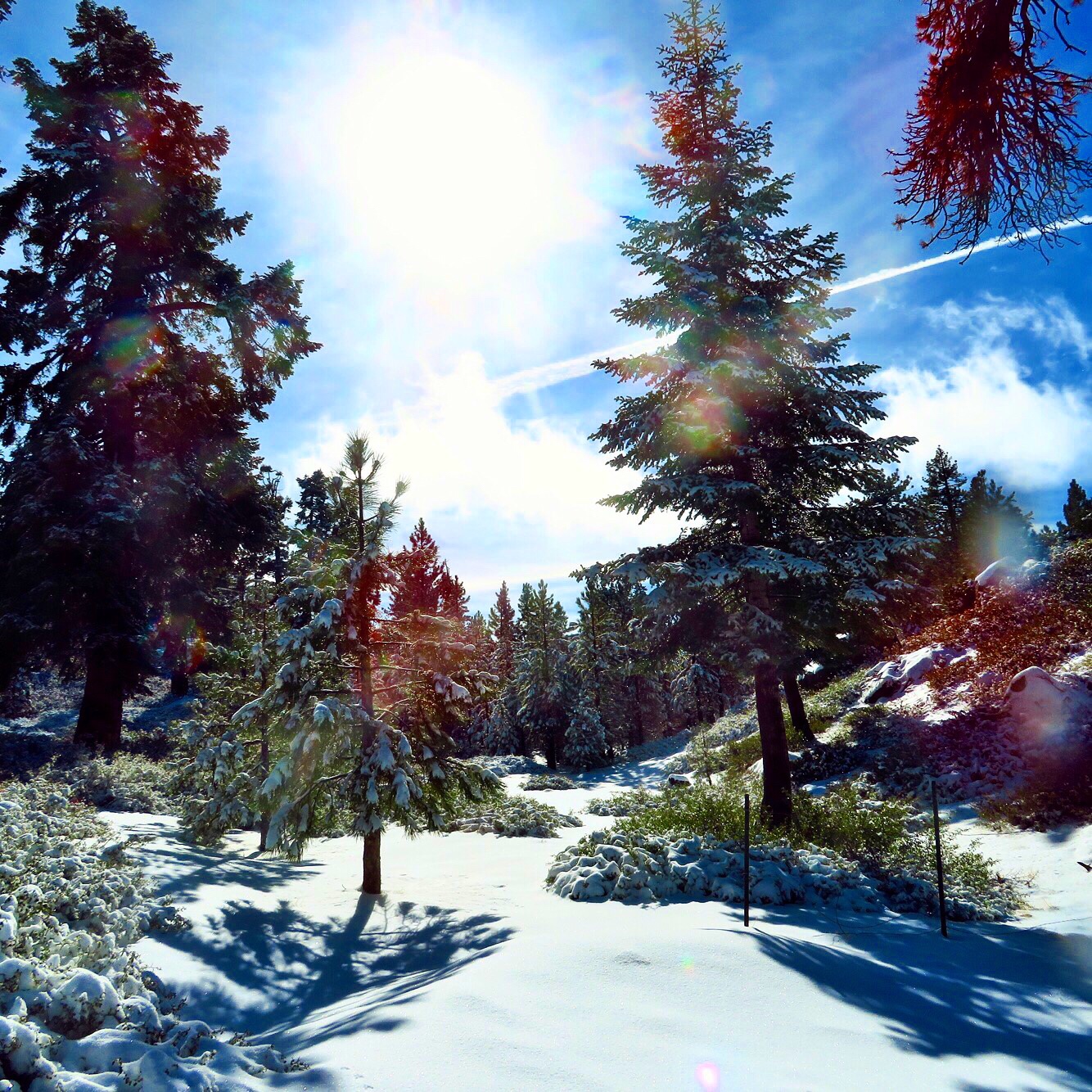 It's absolutely gorgeous out here in our national forest after a few days of fresh snow fall. Hiking up deserted mountain trails on January days like this get me so excited for all the hikes, trail runs and mountain biking to come in 2018!
So how many miles are you planning to hike this year?