Obviously when in Montana you have to go out for sushi right? Or at least buy all the bison steak you can find. On this cross-country road trip our family fell in love with all things bison steak. It breaks my heart bison steak is nearly impossible to purchase in southern California where we live. You can buy it from online retailers for thirty dollars a pound but that just seems ridiculous. Bison steak is practically gamey beef, not caviar.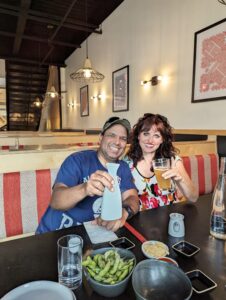 Why yes, we found ourselves at a tremendous lil sushi joint when we traveled through Bozeman Montana. Of course, we did. I obviously had to order the Wasabi Tater Tots. They were beyond tasty but I thought wow these would be way better with my homemade crispy potatoes. And also if you added some buffalo sirloin steak. Because everything is better with buffalo, right?
If you are traveling through the midwest many Albertsons from Idaho Falls to Fargo carry sirloin bison steaks. They are about ten dollars for a well-sized steak. Honestly not too badly priced these days for a good quality steak. Are bison steaks worth that price tag? Hell yeah!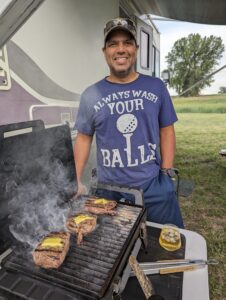 This cross-country road trip has me singing the praises of red meat like elk and bison tenderloins, something you can't buy even at Whole Foods in southern California. Everyone I know, always thinks I'm a weirdo because I don't care for beef steak. Other foodies always look at me with a smirk and say, oh you don't eat red meat?" No, I totally enjoy beef short ribs. I adore a good brisket. I could totally inhale a barbacoa chuck roast any day. I just don't care for medium-rare steak or carne asada. It just tastes like dead cow to me. I'm a weirdo I know. But feed me a platter of elk tenderloin with a huckleberry red wine glaze and I will not be sharing. That is what happened last week at the Gun Barrel Steak and Game in Jackson Wyoming. If you ever make your way up yonder to Jackson you have to check out this steakhouse, trust me.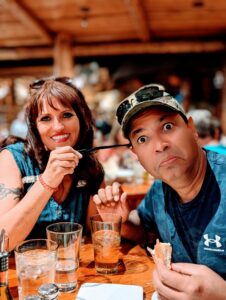 Everywhere we traveled near Jackson, Wyoming we saw a ton of moose. But none of the steakhouses had moose on the menu and I truly wondered, does moose taste bad? With the multiple bull moose everywhere why does no one put moose on their menu? Well, restaurants in Montana are regulated by the state not to serve moose. Also, you have to be a resident of Montana to hunt for moose. You can't even go moose hunting with a guide if you are an out-of-state resident. No moose for you!
But if you can find any kind of game meat steak where you live across this glorious country of ours, you just have to try these Crispy Fries with Wasabi Aioli. You can totally make these meaty fries with your favorite cut of beef if you can not buy bison steak where you live. Or you can make them with tofu if you are a hippie.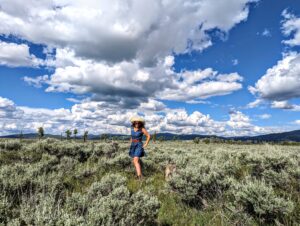 Wasabi Aioli Fries with Bison Sirloin
1 small bag of yellow potatoes
1 pound bison or beef steak, salt and pepper
1/3 cup olive oil
A splash of sriracha
Boil the potatoes for fifteen minutes. Set aside until they are cool. When cool, smash them with a small bowl. Drizzle with olive oil and the spice blend and bake at 425 for 2o minutes. Flip the potatoes. Add more oil if they seem to dry and bake another 20 minutes.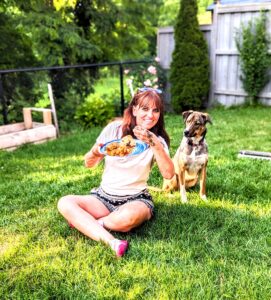 While this is all going on grill your bison steak, simply seasoned with salt and white pepper. When your potatoes are cooked and your steak is grilled, layer on plates or platters, potatoes, steak an then drizzle with the wasabi aioli and a splash of sriracha.
The spice blend
(1 teaspoon each salt, white pepper, garlic powder, cayenne and chili powder)
Wasabi Aoli
3 teaspoons wasabi
5 teaspoons mayo
Mix together and drizzle over the cooked potatoes along with a drizzle of sriracha