It's just days away from the true beginning of spring, St Patrick's day and corned beef everything! Until you ingest green beer and a ton of corned beef has spring really sprung?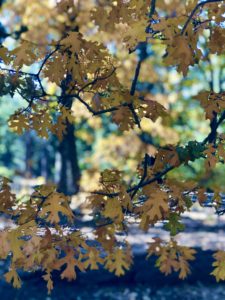 My hot pastrami or corned beef filled Reuben Coleslaw is the Keto way to celebrate springtime.
I seriously have a love affair with Reuben sandwiches and a love-hate relationship with carbs and gluten. Eat a whole pizza with all the cheeses? Sure! Itch for three days straight and be covered in hives? Happens to me all the time. Hello, my name is Amber and I am a cheese addict. Well, I may be a cheese addict but sometimes I choose to have my cheese with a side of carbs. But not today! Today, with some ideas from a friend, I came up with an amazing new wonderful keto-friendly recipe that is almost a Reuben sandwich. Without those pesky carbs. Thank you, Elaine, for joining us on an awesome autumn hike and between sweating up some mountains and trekking through autumns fallen leaves, introducing me to Reuben Coleslaw.
This is a tall tale of crunchy fall leaves, crunchy cabbage, pastrami and a trip to Schat's,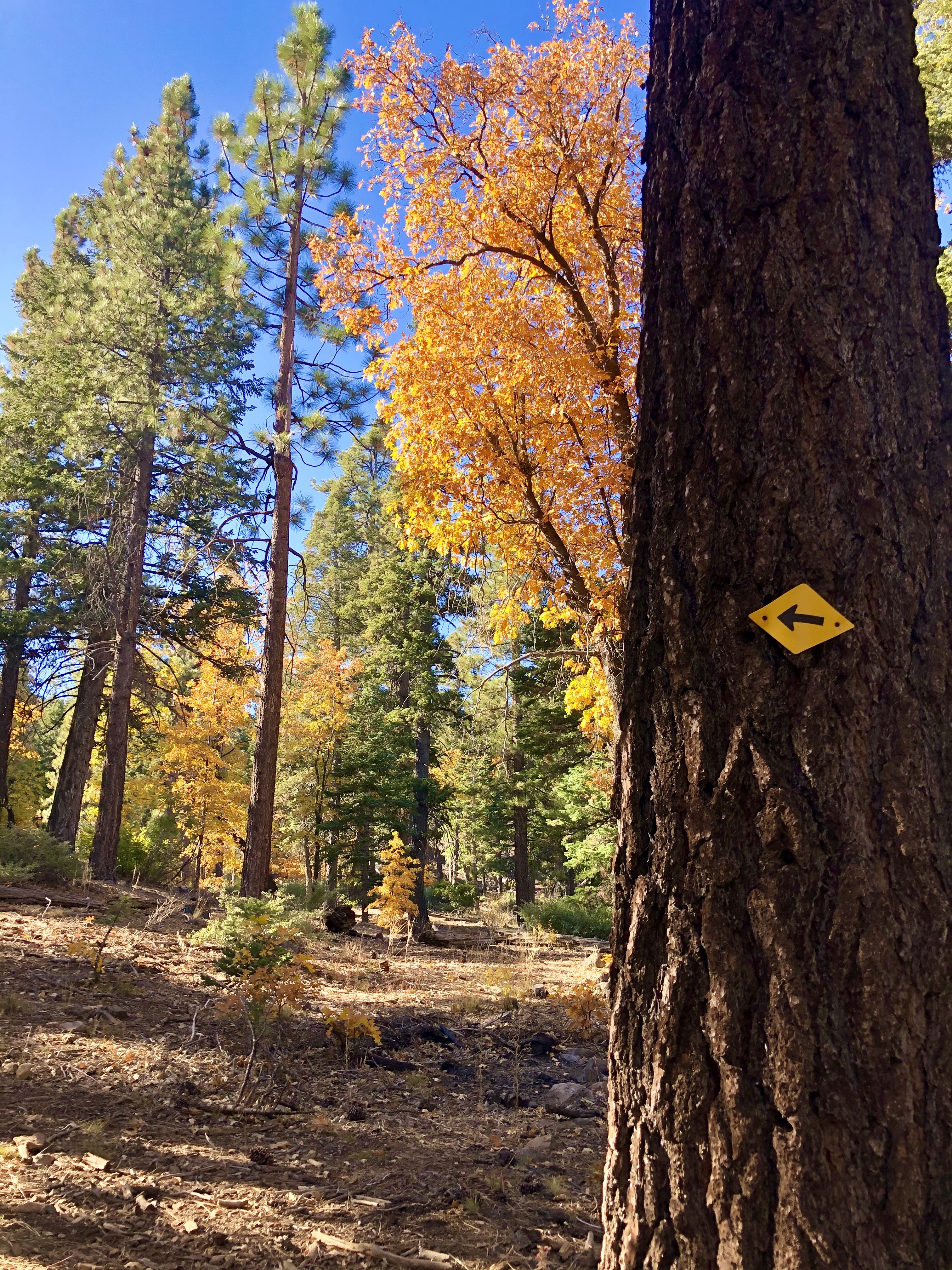 home of the best Reuben sandwich this side of the eastern Sierras. Schat's is the delicious German Bakery located in the tiny one-horse town on Highway 395 in Bishop. It's a dynamite place to stop on any road trip between Los Angeles and Lake Tahoe.
Two weeks ago I was hiking my way through the aspens of the high Sierras high above the one-horse town of Bishop. The golden aspens waved in the breeze above me as I trekked past alpine lakes. I had a fantastic five days of crunchy leaves, trekking up dusty trails and quality time with my favorite asshole dog.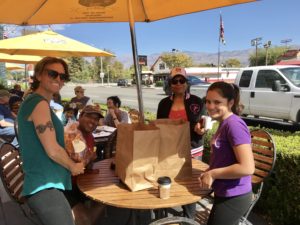 It was a glorious week of adventures on the trails and lakeshores of the eastern Sierras with family from far and near and the pup. But some of us in our camping trip had not Schat since they left Australia five days ago and did not have the zest and gusto (And did need to be not ten hiking miles from a pit toilet) as I did. Let's just say there was more than one Schat joke on this trip.
To anyone who has not road tripped up California's Highway 395, Schat's German Bakkery is a gluten and carb-filled wonderland. All Californian hikers love to stop at Schat's for a loaf of their famous jalapeño cheese bread, their Mule Kick sandwich or anything chocolate from their candy and pastry bar (Try the chocolate cannoli; Life-changing)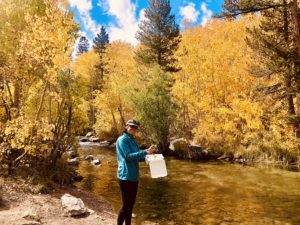 For the first time, I tried Schat's Reuben sandwich on their house-made caraway bread. We ordered sandwiches to go after making about fifteen Schat jokes, then drove thirty minutes to Lake Sabrina to shove carbs in our faces in pretty much an autumn wonderland.
At some point, we did finish all the carbs though and decided to go for a hike in one of the prettiest places you can find in California in the autumn. (But I basically spent the whole hike fantasying about the next time I could make it back to Bishop to purchase a loaf of caraway bread)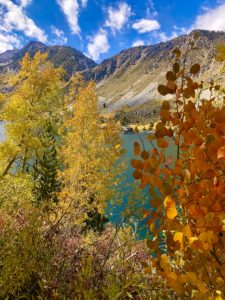 That autumn leaf wonderland was two weeks ago and I've stopped dreaming about bread, for the most part, and I'm back to my regular keto-ish low carb mostly lifestyle. As much as I miss caraway bread and cannolis I don't miss being bloated or covered in random hives. What makes me forget about carbs, glorious carbs? My version of Elaine's tasty Ruben coleslaw.
Reuben Coleslaw
1 small head green cabbage, sliced very thin
1/2 a head of red cabbage, sliced very thin
1/2 teaspoon caraway seeds
1 teaspoon Kerrygold butter
1/4 cup Gruyere cheese, grated
1/2 cup cooked corned beef chopped into cubes
1/2 cup sauerkraut
Reuben dressing
1 teaspoon ketchup
1/2 cup mayonnaise
2 teaspoons reserved pickle juice
1/4 cup Famous Dave's Spit Fire pickles, chopped into pieces ( Add just a bit of the pickling spices from the pickles)
Mix the dressing ingredients in a mason jar. In a saucepan toast the caraway seeds. Add the Kerrygold butter and the cabbages. Cook just a few minutes, add the cubed pastrami. Add the cheese to the pan and preheat the oven to broil. Set the pan under the broiler for 3-5 minutes just until the cheese is melting and the corned beef is warm. Drizzle with the dressing and add a teaspoon of sauerkraut to each serving.
Love this healthy keto recipe? Don't forget to pin it!